To all soccer fans out there, I know we all have been missing soccer matches badly. It has really got us bored and sad. To make it worse, we are on lockdown period, watching matches could have made it enjoyable. I missed some of my favourite players like Cristiano Ronaldo, Lionel Messi, Sadio Mane, Mohammed Salah, Sergio Aguero, Jordan Henderson, Roberto Firmino, Van Dijk, Fabinho, Robertson Ngolo kante, Harry Kane, Jamie Vardy, Marcus, Rashford, Idion Ighalo, Pierre-Emerick Aubameyang, Mezut Ozil, Nicolas Pépé, Son Heung, Dele Alli, Sane, Raheem Sterling etc.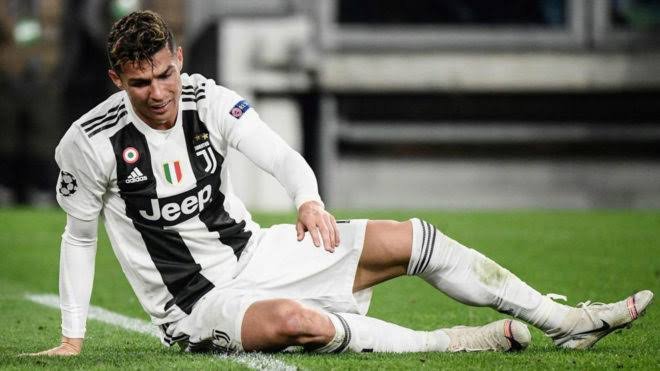 Seeing my favourite players plays is something that gladdens my heart. Day in day out, I rush down to the web to see if there is announcement towards league resumption especially when it comes to the English premier league. I am more concerned about my team Liverpool fc. We all know that some league might be cancelled, at least, we all saw how #Eredivisie league was cancelled. It came as a big shock to me and the entire soccer fans out there. The league management board says that the point difference between Ajax fc and Az Akmaar is close that is why it was cancelled. To me I understand the issue affecting the world, but indoor matches should have been played considering the short matches left. This is a big heart break for team like Az Akmaar who is on the verge of lifting the trophy after long time.
After watching the League management board cancelled Eredivisie league, I rushed down to check on Spanish league and Italian league. I did more research on both league and the outcome was looking scary. It is just same scenario with that of the Eredivisie league. I am just wondering how Real Madrid, Barcelona fc, Juventus and Lazio supporters will be feeling right now. Checking on country badly affected by this Corona virus out break, Spain and Italy lead the chart. We all saw how people keep dying so badly in Spain and Italy. With the above, it will be hard to see matches kick starting in such country.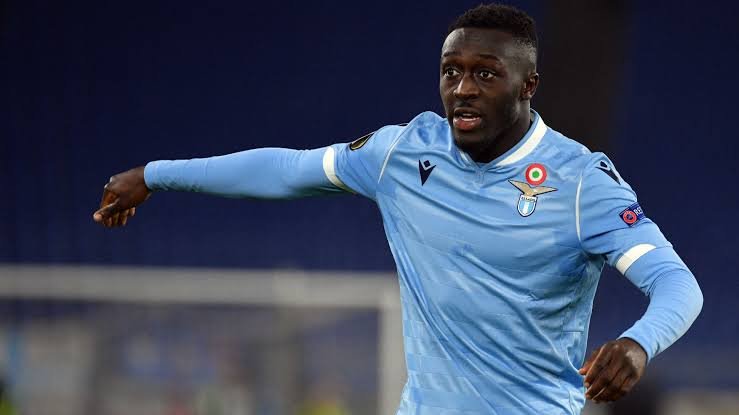 Drawing back to the Eredivisie league, Ajax fc is topping Az Akmaar with just a point and still yet, the league was cancelled. Not that they have high rate of Corona virus infected patient in their country, but still yet, the league was cancelled. If such decision can be made by their league management board, it definitely shows that Spanish and Italian league aren't safe. Talking about the Italian league, Juventus turin are currently leading the log table with just one (1) point. Lazio fc is the team on second position. With the high rate of the virus at Italy, there is every tendency that this league might be cancelled. I am 80% sure that it might be cancelled. Juventus turin fans might not feel too bad this time around, at least they have been winning it ever since. Lazio fans will be sad if such decision will be made. I just hope that wont be the decision from their league management board.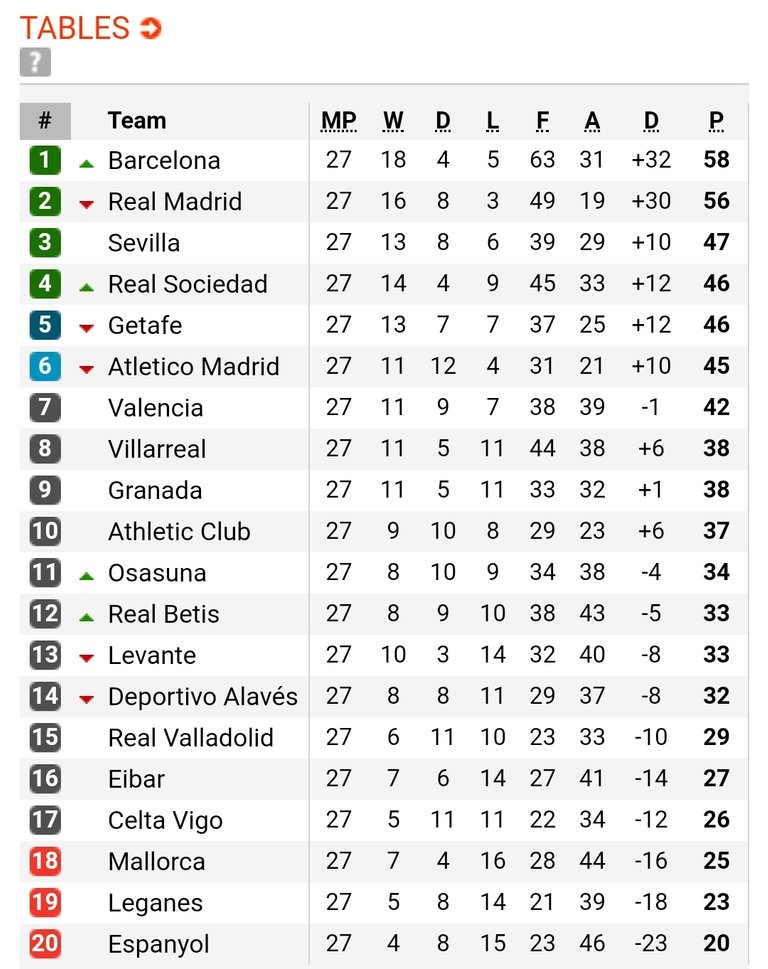 Jumping to Spanish league table, it can be seen that Barcelona fc are currently topping the chart with 2 point difference. With the high rate of the virus in Spain, there is every tendency that the league might be cancelled. Barcelona fc and Real Madrid fc fans/players won't be sad if the league is cancelled, at least they have been winning the league for long time now. At this point in time, I am seating down awaiting the league management board final decision.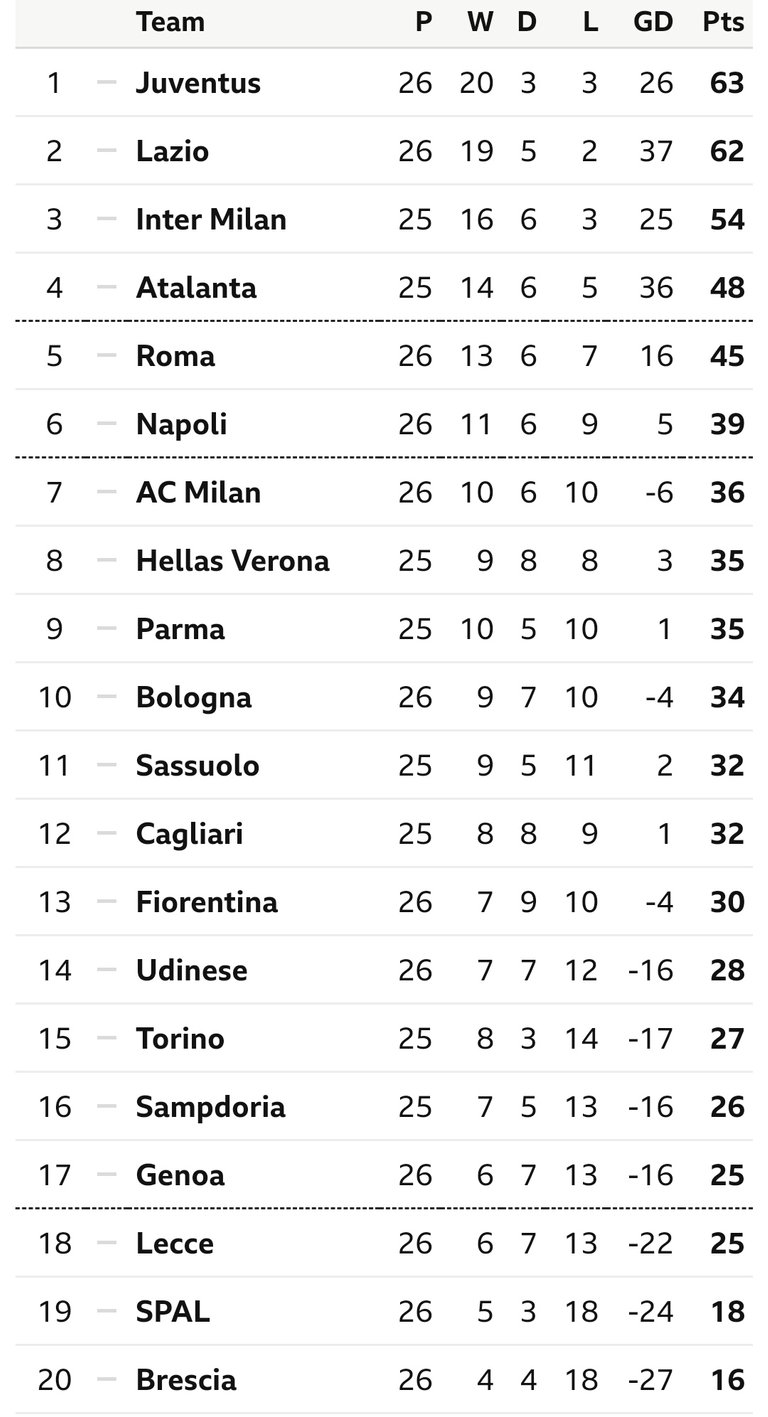 Stay tune to my blog for more sport update, lot's of goodies coming your way.
Post was shared on my scorum page here