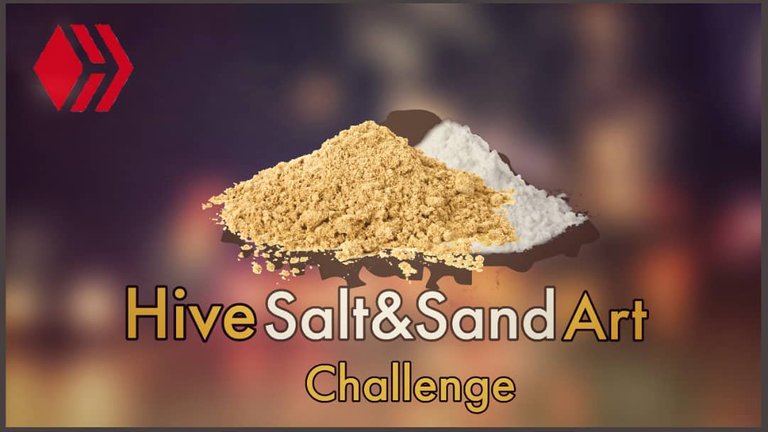 Hello Hivians,
It's another great news for everyone who loves art and would love to use their creative minds to portray some Arts.
S&S Art Challenge is first of it kind, I've personally been on this platform (hive) for few weeks now and I discovered that there are many people interested in making Artworks but because they aren't professionals, they don't really get the audience they truly need and this most times discourages them, and some result to plagiarism or leaving the platform.
The Aim Of S&S Art Challenge.
I have come to realize that we all wish and desire to "write" well but we can't all be professional "writers", we all desire or want to be a great "artist" but we all can't understand what it takes to be a professional "artist" but mind you, we all have one thing in common, Creativity!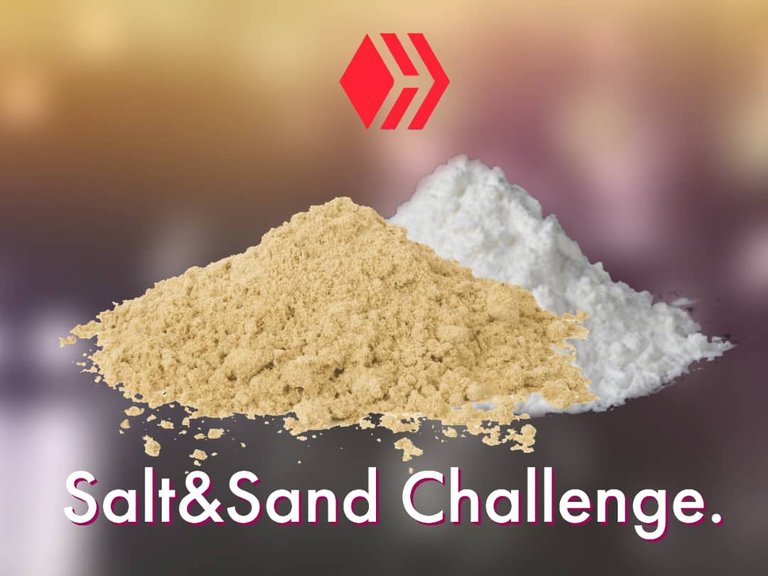 We're all creative at our different frequencies and different paces, and until we come in contact with something or a platform where everyone can be relevant, some won't be able to use their creative mindsets.
So, I have personally, with the help of some great friends like @promzyelisha, @marvel1206 and @topworlds to create an artistic atmosphere whereby not only professional artists can get the change of showing or making use of their creative mindsets but everyone and anyone who's very much interested in Art!
---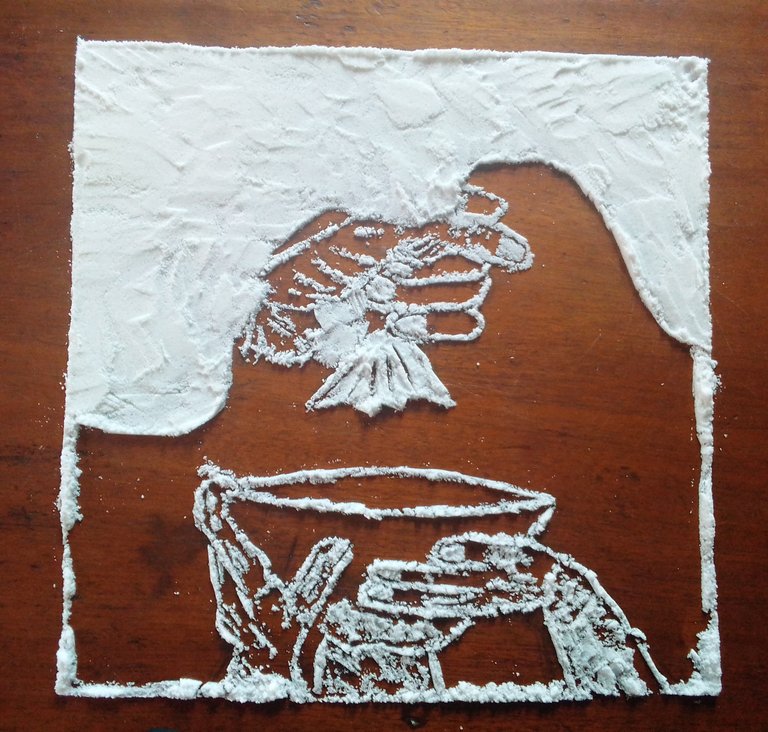 Above is a salt art I created myself for a creative challenge about a month ago. I titled the artwork "Strive to Strife", and the message I am trying to pass through the artwork was as a result of what I observed going on within my society and my country at large. Citizens are on lockdown without any provisions to survive with, even when they were working, it was a Strive and now that they do not have their respective works anymore, the pain led them to Strife.
The salt art above looks like I had used the whole salt in the house but no! It doesn't require that much salt, and you won't know until you try it out!
With S&S Art Challenge, people would be allow to create artworks in relations to any topic or title given on the contest post. Contestants are to use either Salt or Sand to create their artworks. For instance, if the title of this week's challenge be "fruit", Contestants can use any medium, either salt or sand to create the image of any fruit on a clear and smooth surface and that's all.
Prizes!
This is an introductory post, and for sure, there are prizes, though, not as much as people could perceive but we're still looking forward for sponsorship be it a liquid form or through upvotes on our contest posts to as to keep the Challenge active.
Judges.

The judges for now would still be @marvel1206, @promzyelisha and @topworlds but as time goes on, anything could still change.
---
All graphical images by @promzyelisha and the salt art by @tezzmax.
Thanks To You All For Your Time And Support.