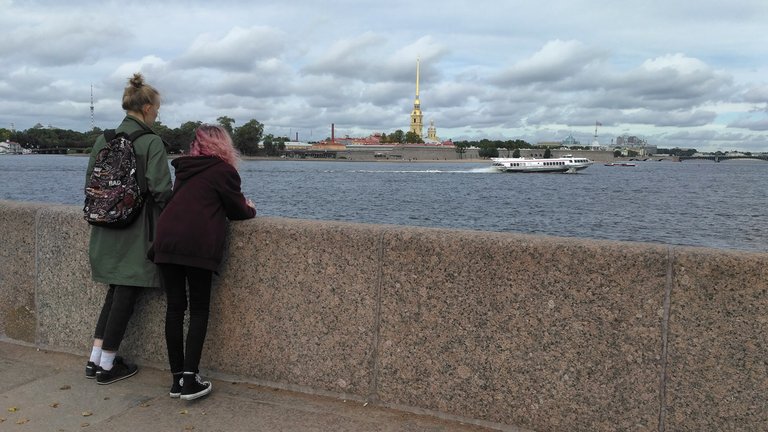 I was walking around Vasilevsky Island and reached the easternmost point of this island to admire the beautiful views. The cape at the eastern end of Vasilevsky Island is called "The Spit of Vasilevsky Island," it divides the Big Neva River and the Little Neva River. From this point you have a view of the Peter and Paul Fortress, the Winter Palace and other beautiful buildings.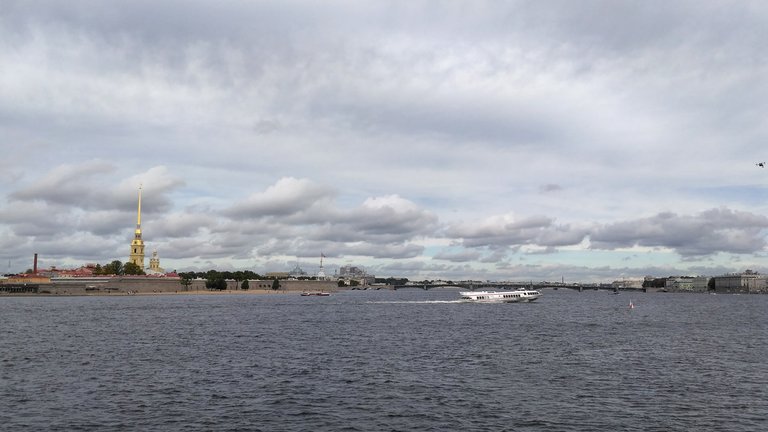 I took a couple of pictures of the cityscape and noticed a dark spot near the edge of the photo on the right. I was afraid it was a technical malfunction. But then I looked more closely, and the shape of the spot seemed familiar. I shifted my gaze from the perspective of the river to the nearby objects to test my hunch.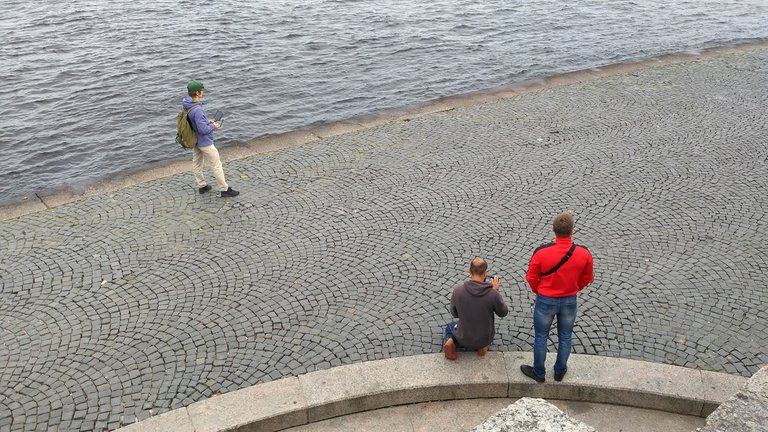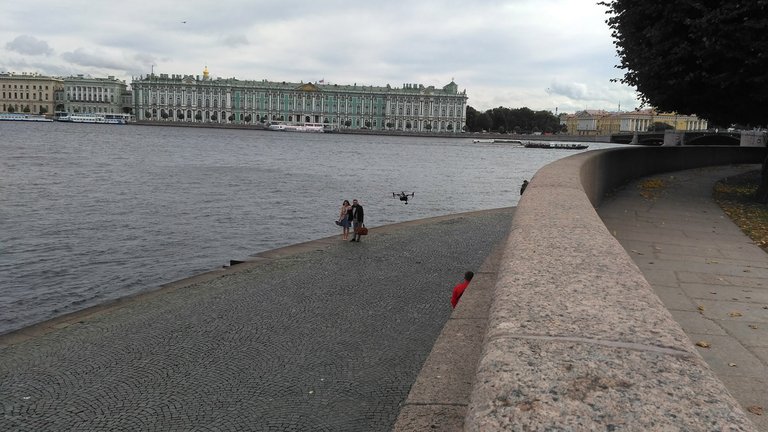 I was used to the fact that movie sets in our city usually looked different, more elaborate, and larger in scale. Trailers parked on adjacent streets, extras lined up in strict order, assistants running around with clappers. Table with thermoses of tea and gingerbread for hungry participants filming is placed in a secluded place. But many movie scenes no longer require such preparation.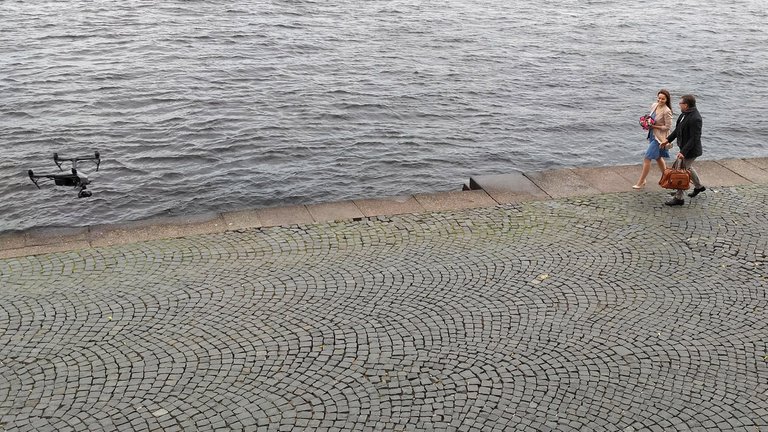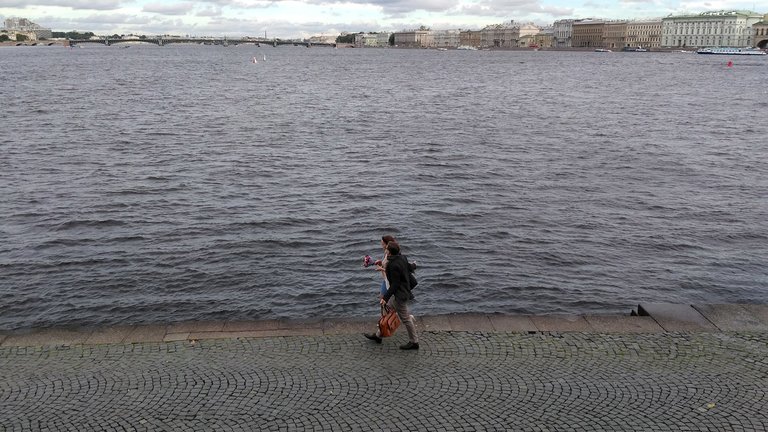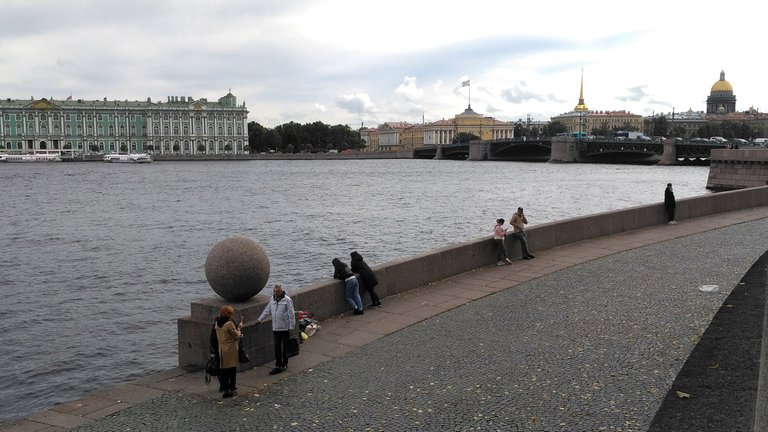 | ○ | ○ |
| --- | --- |
| Smartphone | Xiaomi Redmi 3 |
| Location | Saint Petersburg, Russia |