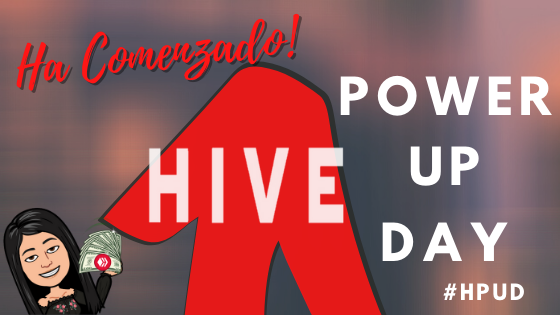 Fuente

Llegó septiembre y con él la oportunidad de unirnos una vez más en esta iniciativa que promueve @victoriabsb, desde su frente de batalla. Diversas comunidades e importantes miembros de HIVE impulsan cada 1er día de mes, un movimiento masivo para impulsar la cultura del Power-Up, que es muy importante y saludable para el fortalecimiento de la comunidad (entra en el link si quieres saber todos los detalles). La idea es alentarnos a todos los que aquí hacemos vida a aportar nuestro granito de arena y apalancar nuestro crecimiento, y por ende, el de la plataforma, haciendo Power-Up de los hives que puedas disponer hoy y así, de cierta manera, generar algún impacto perceptible.
September arrived and with it the opportunity to join once again in this initiative that promotes @victoriabsb, from its battle front. Diverse communities and important members of HIVE promote every first day of the month, a massive movement to promote the culture of Power-Up, which is very important and healthy for the strengthening of the community (enter the link if you want to know all the details). The idea is to encourage all of us who live here to do our bit and leverage our growth, and therefore, that of the platform, making Power-Up of the hives you can have today and thus, in some way, generate some perceptible impact.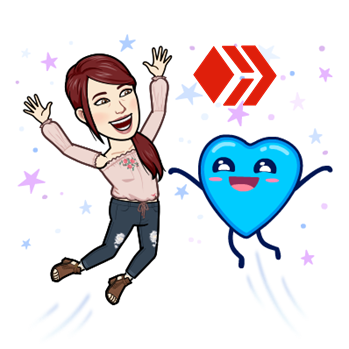 Siempre estoy pendiente de participar, me gusta ser parte de la ola que mueve con entusiasmo nuestra plataforma, de distintas maneras. Este mes no tenía mucha liquidez, mis ahorros los usé para tener acceso al Internet en mi hogar, algo que fue costoso, pero para nosotros es muy útil y necesario y estamos agradecidos a HIVE y a Dios, por haber podido pagarlo, todo provino de aquí. Pero estoy contenta de al menos poder participar con 14.137 HIVE, lo que me quedaba en la cuenta, pero que supera mi participación de la vez pasada que fueron 10 HIVE. Creo que el crecimiento en cualquier sistema requiere de ahorro e inversión.
I'm always on the lookout to participate, I like to be part of the wave that moves our platform with enthusiasm, in different ways. This month I didn't have much liquidity, my savings were used to access the Internet in my home, something that was expensive, but for us it is very useful and necessary and we are grateful to HIVE and God, for having been able to pay it, everything came from here. But I am happy to at least be able to participate with 14,137 HIVE, which was left on my account, but which surpasses my participation of last time which was 10 HIVE. I believe that growth in any system requires savings and investment.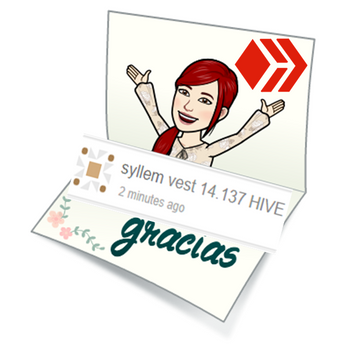 No lo duden y participen, cada aporte, por pequeño que sea, es muy valioso, y nos irá formando de manera que lo hagamos un hábito, lo que es beneficioso para este ecosistema y también en nuestra vida real, como yo le digo. No debemos gastar todo lo que recibimos, es necesario ahorrar para crecer y es lo que se busca aquí.
Do not hesitate and participate, every contribution, however small, is very valuable, and will form us so that we make a habit of it, which is beneficial to this ecosystem and also in our real life, as I say. We should not spend everything we receive, it is necessary to save in order to grow and that is what we are looking for here.
Somos una comunidad grande y fuerte, que ha sobrevivido antes muchas tempestades, cada vez debemos ser más capaces de retribuirle a este sitio que sustenta la vida cotidiana de muchos de nosotros. Con cariño debemos cuidarlo y ayudar a que cada vez sea más influyente y poderoso.
We are a large and strong community, which has survived many storms before, we must be more and more able to give back to this place that sustains the daily life of many of us. With love we must take care of it and help it become more influential and powerful.

Creo en esta plataforma y apuesto a ella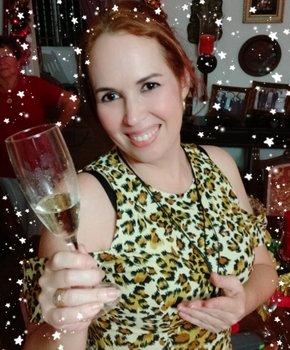 ¡Adelante que sí podemos!
¡Unidos somos más!

Gracias a
@victoriabsb
por su iniciativa y al apoyo de curación de la cuenta
@minnowsupport
; así como a los generosos colaboradores, por hacer esta propuesta más atractiva.
Thanks to @victoriabsb for their initiative and the healing support of the @minnowsupport account; as well as to the generous collaborators, for making this proposal more attractive.


La primera imagen fue extraída del post oficial de la iniciativa y tiene su fuente
También usé emotiones de Bitmoji y una fotografía propia al final
La traducción es cortesía de DeepL
---
The first image was extracted from the official post of the initiative and has its source
I also used Bitmoji emotion and a photograph of myself at the end
Translation courtesy of DeepL