Hello! MY drawing- "Fantasy Station" in technique with using point.
I using black paper and white ink pen.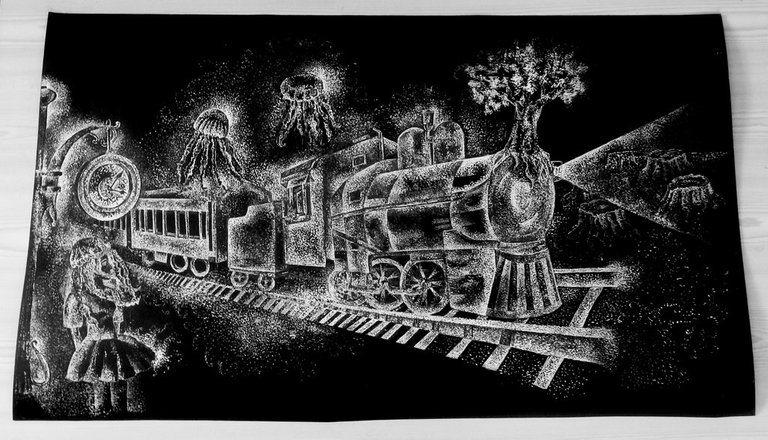 I depicted a station with cut down trees, as a symbol of how a person destroys nature.
The main symbol in this drawing is a train "Hope" with a locomotive- tree, as a symbol of hope that mankind can harmoniously coexist with nature.
And a girl with jellyfish hair, as an example of such a person who cares about the around world and dreams of leave on such a train "Hope" far, far... to a brighter future.
Thank you for watching!