I don't want today to pass without coming up here. I have been quite busy all day trading some coins which made me didn't have much time here but I can't do without coming here as this place is part of me, where I can easily pour out my mind and thoughts.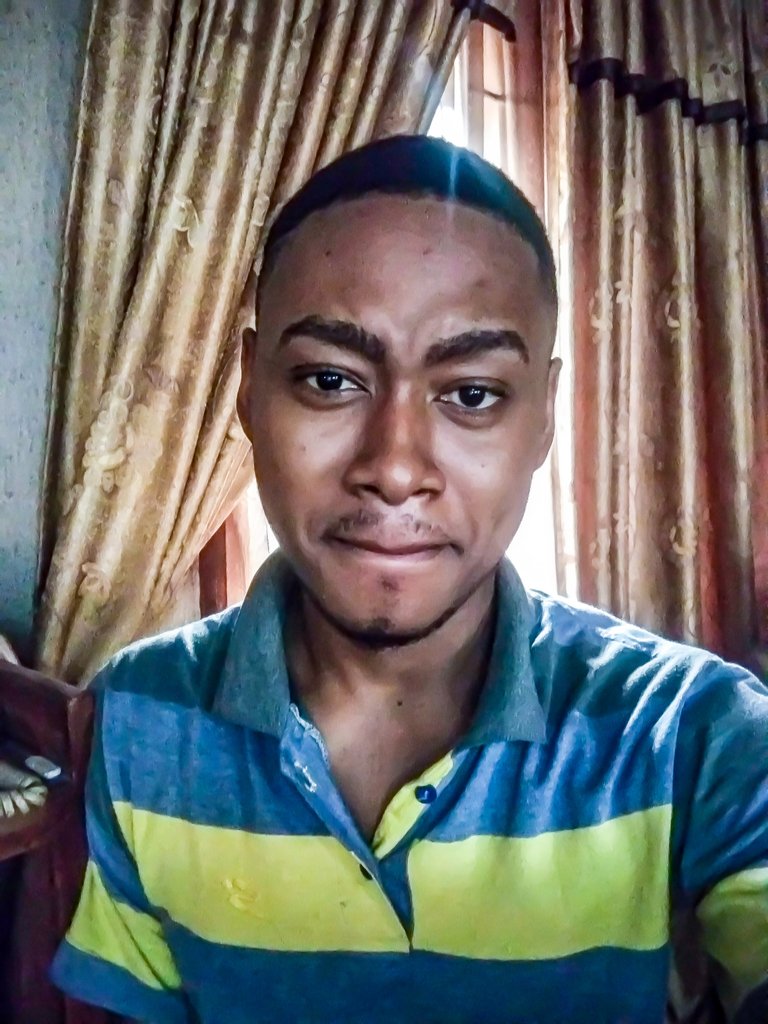 So let me talk about what went on yesterday. I made mention of a ceremony which I was attending in my last blog. That ceremony was actually a naming ceremony of my sister's new born baby boy. She gave birth to him last week Monday on the 27th of July. When I saw him, he looked like a 7 day old baby as he was looking big and weighed over 4kg.
My family left for the ceremony very early that yesterday which was around 5am so we could beat the traffic but even as early as we left, we still faced a 45mins traffic delay on our journey. I would call that a light traffic because I had been held up for 5hrs on that same route without finding the cause of the traffic.
I was actually sitted in the boot with my two lovely younger cousins because the back sit of our car (A Nissan Pathfinder Jeep) was occupied by my mum and aunts. The name of the elder cousin is inioluwa while the younger one is erioluwa. They are two lovely kids of my mum's youngest sister who is my aunt.
It had been a while I actually spent time with those boys (my cousins). This outing with them made me had nice time with them. We talked about random stuffs that I cannot remember, snapped pictures and I also shared some pictures I had edited with them. They are very nice kids, they love fun and especially love playing games on phones.
Below is my picture with my cousins.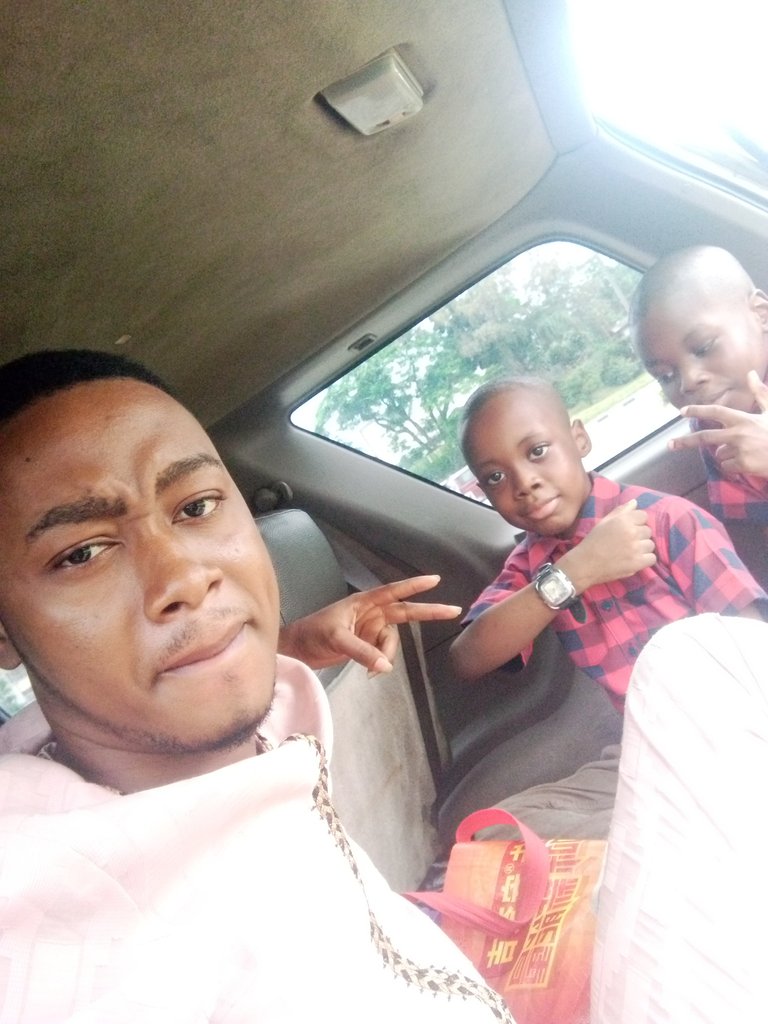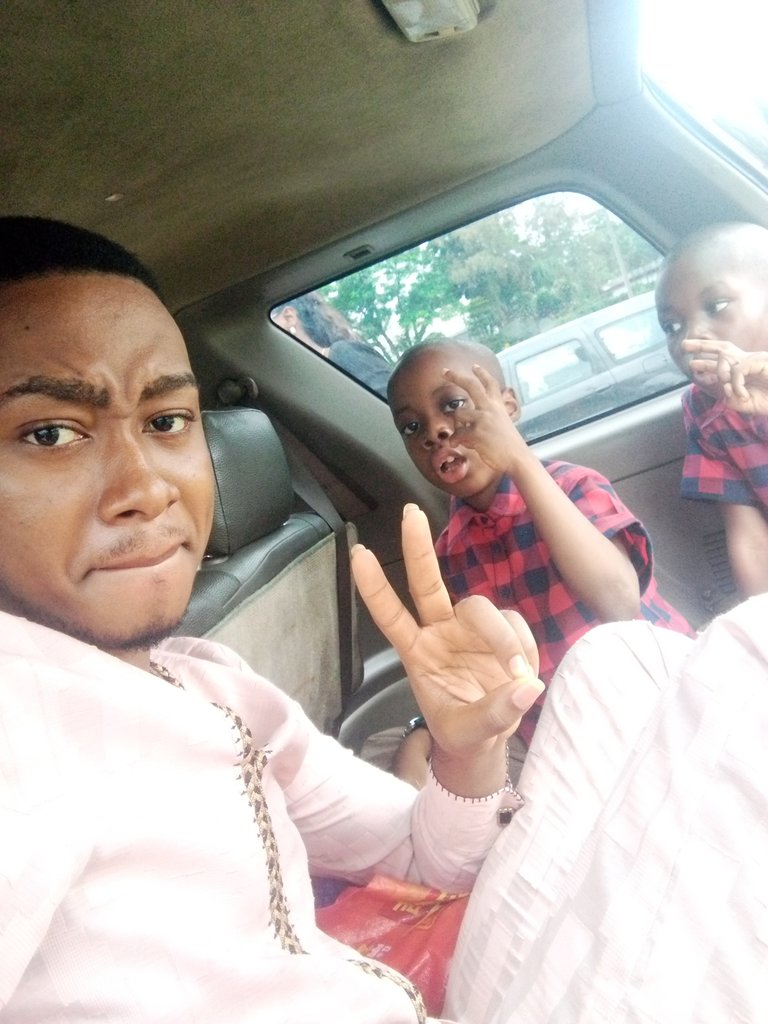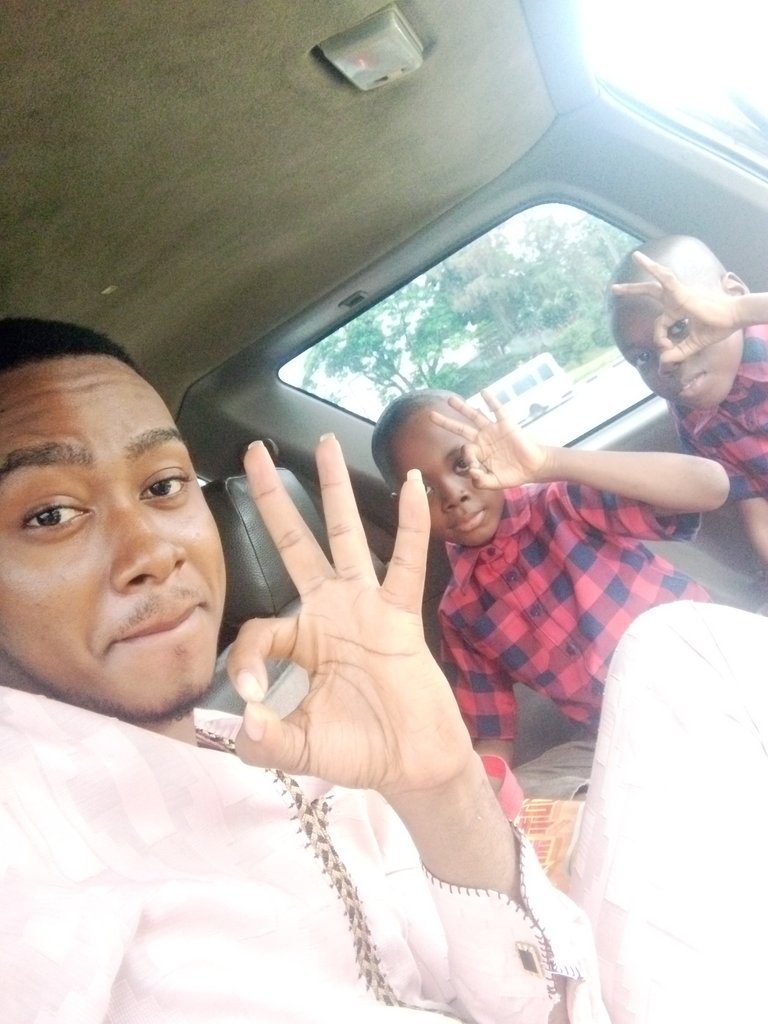 Below are the pictures I edited and shared with them.
We arrived to the venue around 8am, but they haven't started yet. I assisted my brother-in-law in setting the chairs for the ceremony. I wasn't attentive to what was happening in the program as I was partially asleep all through. I didn't take any pictures during the ceremony as I had a flat battery and it wasn't safe to charge my phone anywhere.
The new born baby boy was named Michael and Samuel such is his English names and iyanuoluwa, akanni, oluwadamilare as his native names. After the boy was named, we left immediately for home.
I did enjoy moving out with the family but I didn't really enjoy the naming ceremony. It was just there, not really lively at all, and that was because of the Coronavirus situation. The event was done in a small quite way.
Below are other pictures taken with my brothers.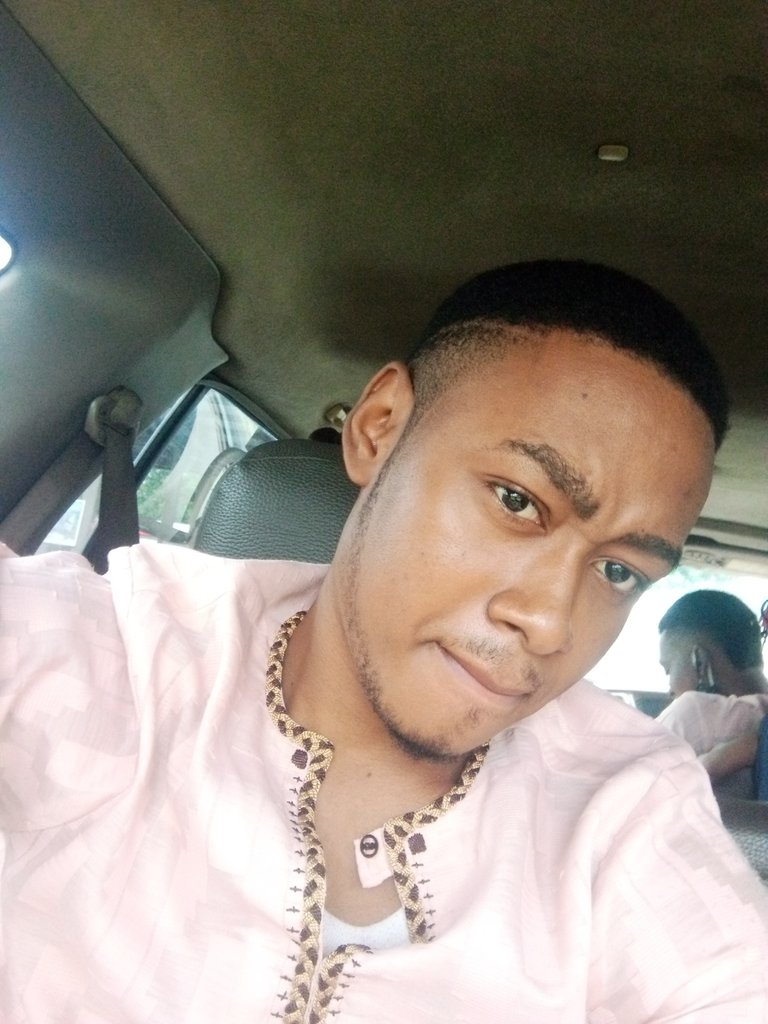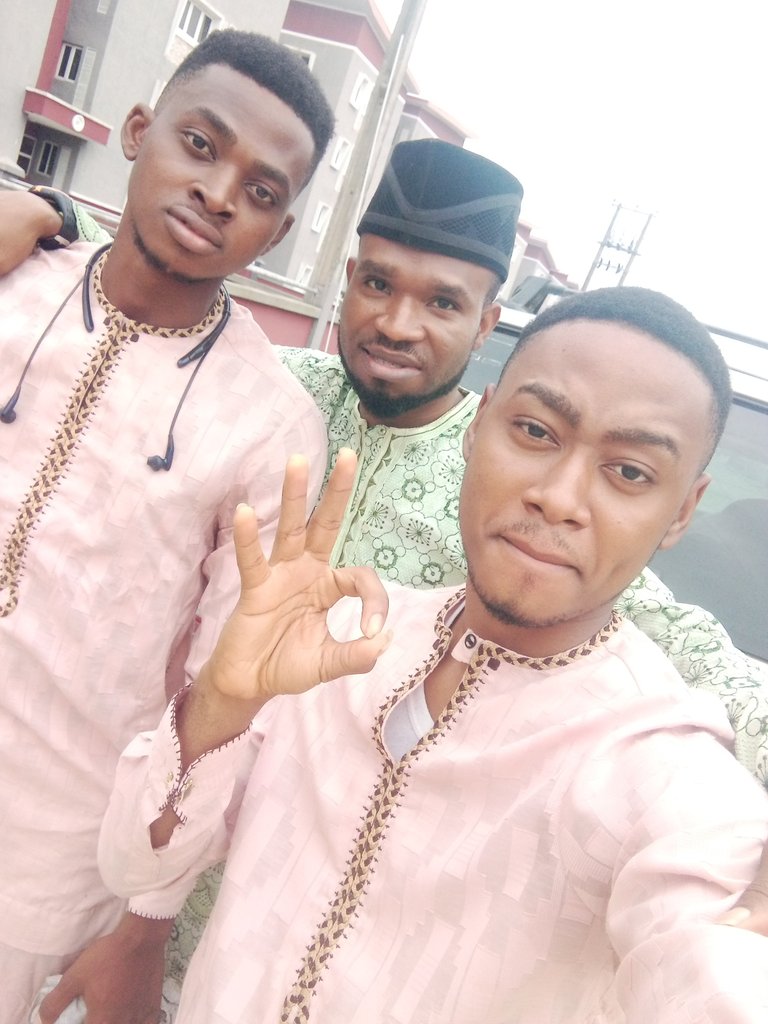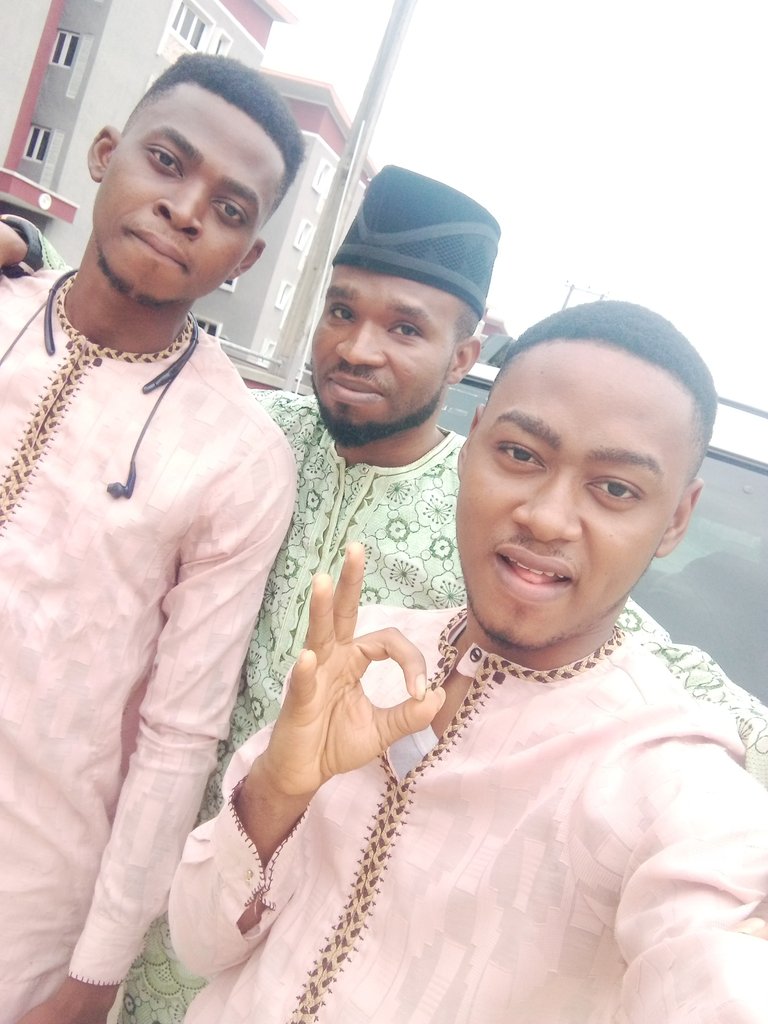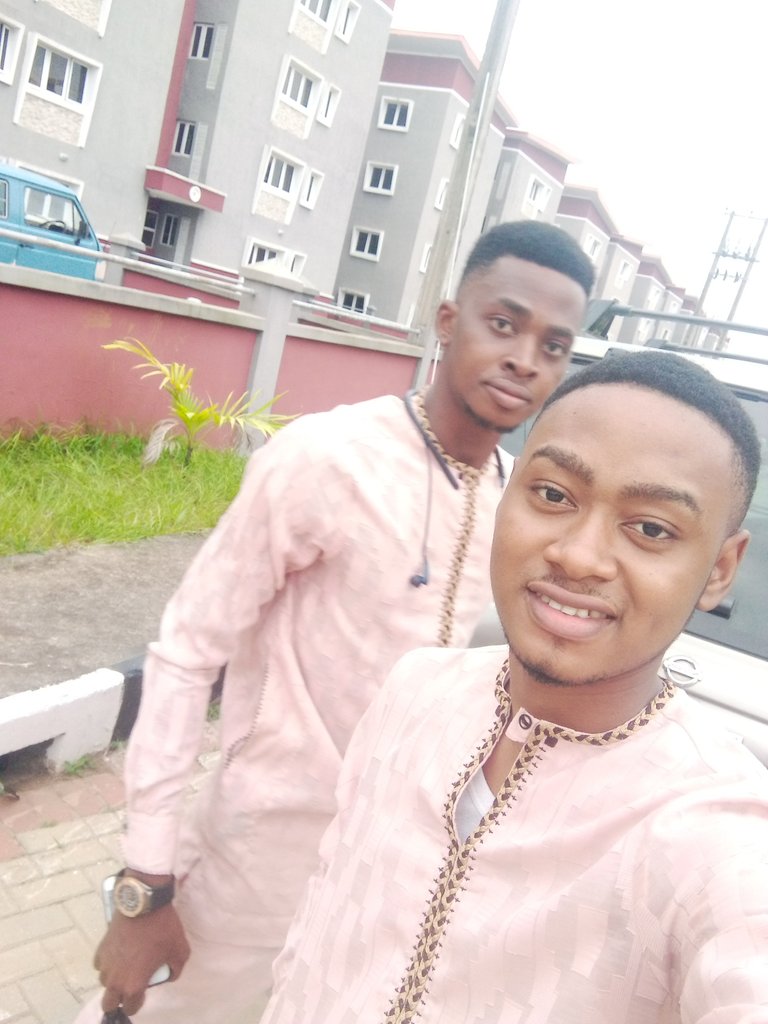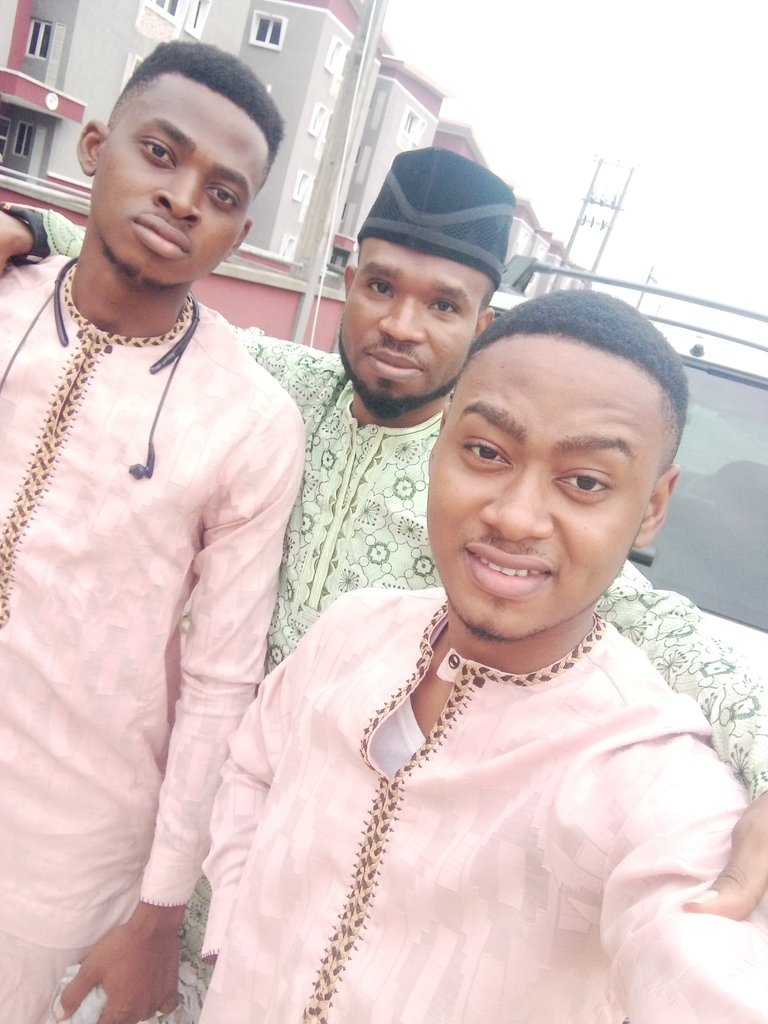 That's all for now, thanks for reading. 🤗🤗🤗

IF YOU DON'T KNOW ME, KINDLY READ THROUGH 😇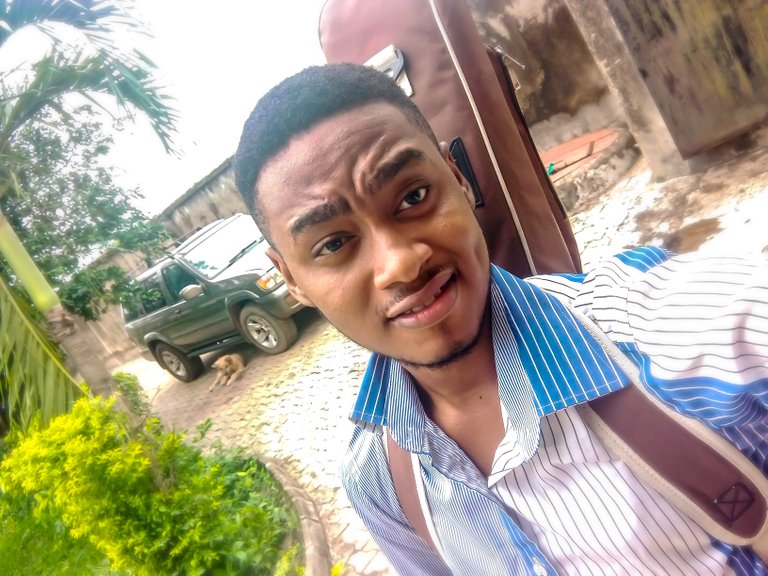 My name is Emmanuel Popoola, I am from West Africa, Nigeria. I am a lead guitarist, so I make vlogs playing songs suggested by my readers/viewers and post them every Friday (Which I call Hive Music Friday). I also focus in onboarding new members into Hive, so you will likely be seeing Reblogs of Introductory Posts. Sometimes, I do blog about posts I have read from other bloggers that interest me, so you could also check them out. While some of my other blogs could be my entry to various tasks, personal life stories and daily life, and motivational topics.

Now, I know you must have not heard of the TheTerminal. If yes, in simple terms it is all about educating others and a friendly supportive community.
If you like to know about the redfish rally, I will best suggest to click on the link below to know more and join the community on discord.
Follow @Theterminal to get updates of the challenge, participate and get the chance to:
Reach 500 SP or 500 HP as quickly as YOU can;

Be taught and encouraged on how to create QUALITY posts;

Be encouraged on how to network and meet new people so you can become a productive member of the Hive and Steem Community.


THANKS FOR VISITING MY BLOG ❣️😇