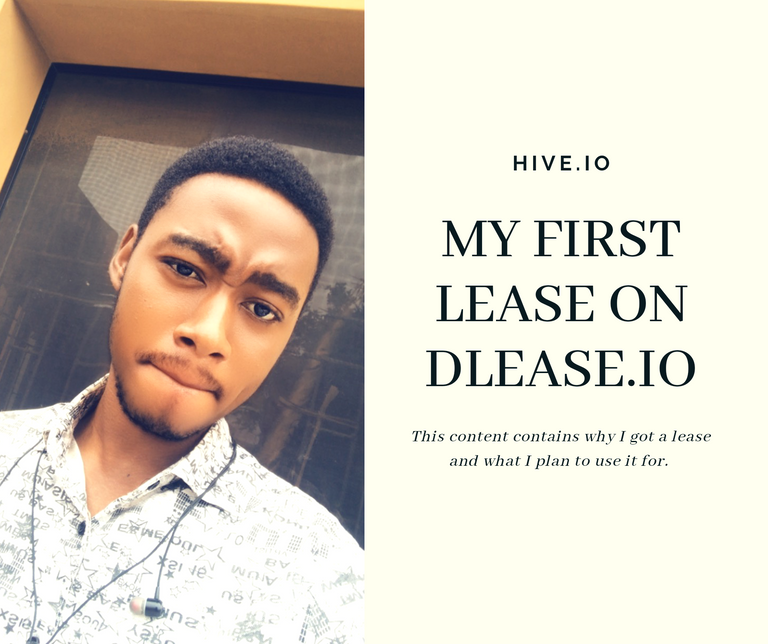 Today, I finally got a lease of 10,000 Hive Power from dlease after offering an APR of 13.94% which cost me a total of 140 Hive for 4 weeks.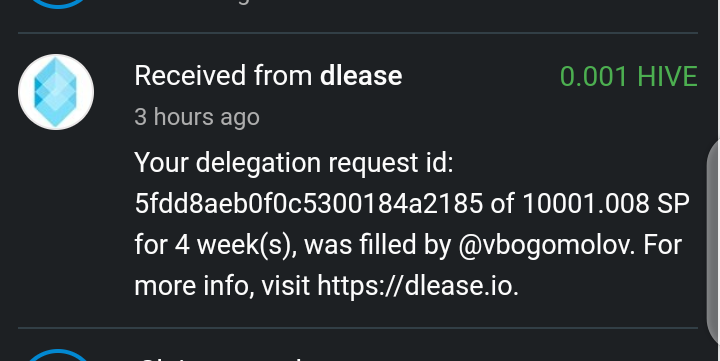 To explain why I decided to buy a lease, I would explain how I got to know about dlease at the first place.
I got to know about dlease from @cwow2 who told me I could get a more HP by offering good APR on dlease. It sounded interesting but took me a while to think about it.
I am someone who loves buying Hive to powerup and grow my account and not to receive delegations but at the same time, I am still someone who runs a community and needs more HP to support posts published in the community as well. Moreover, I have a newbie initiative where I support newbies with my autovotes as well. So more power meant I could do all this easier.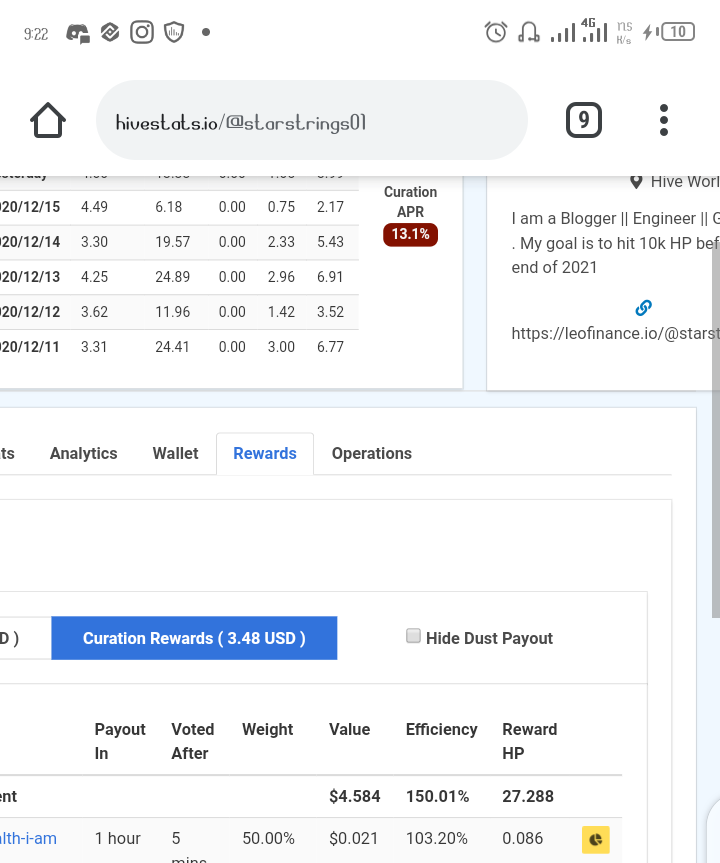 Before getting the 10000 Hive dlease, I had a cumulative HP of 10k with a curation APR of 13.1% and efficiency of 150%. Cwow told me I was doing just great with the efficiency I have in curating which matters more comparing to only looking at the APR. Hearing this gave me the ginger to go ahead with the lease.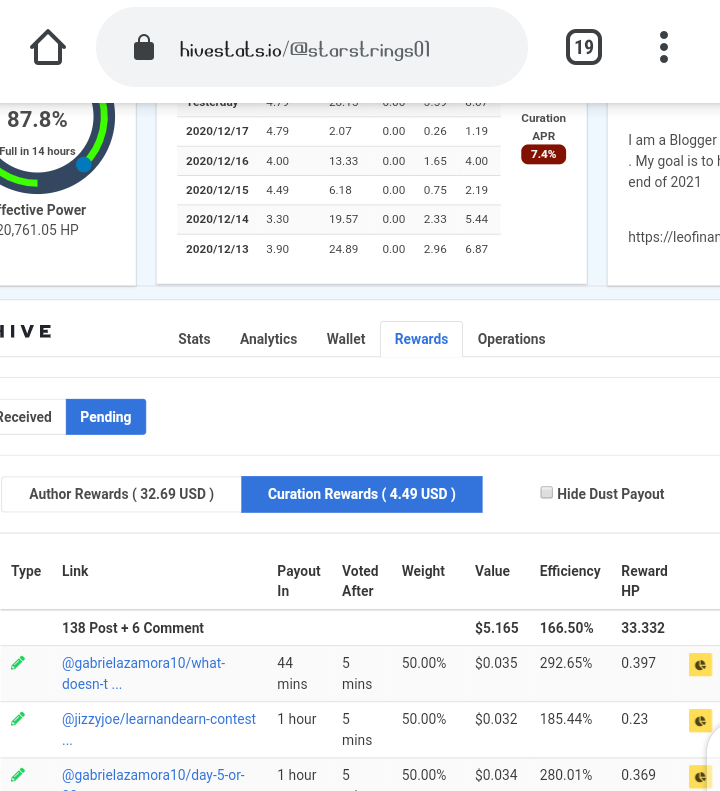 Today, after receiving the lease I saw a reduction to my APR which I know is due to the reason I have more Hive Power now and with a higher efficiency of 166.5%. I believe after a week of curating, my APR would be up to 13-14%.
---
HOW I PLAN TO UTILIZE THIS 20000 HIVE POWER.
---
1. Supporting A wider range of Newbies: I am running a initiative for newbies in which one of the benefits of partaking is getting an autovote from me worth $0.02 on two posts made daily which is 50% of my vote.
This time, I will be giving out a vote 30% of my vote which worth $0.03 on two posts made daily and increase the number of newbies I autovote. To know more about the Initiative, check here.
2. Supporting posts entries published in Blogging Challenge Community: I know that other curators comes in sometimes to support posts in the community but still not all posts can be supported so this would great help other to authors who publish in the community without.
Moreover, I have plans on a contest to hold in the community launching next week. As much as I would be giving out Hive to winners of the contest, would love their post entries to be rewarded as well. You can kindly support me on this by joining the community curation trail.
3. Supporting Contest Run on the SMILE DISCORD SERVER: The Smile Discord server is a server based community of Hivers run by @tripode @cwow2 and I. Presently, there is a weekly contest held by @tripode in the SMILE Discord server. I go about reading entries and supporting those with low rewards. To know more about the SMILE Discord server, click here
To be honest here, I am happy about the lease I got and I would love to see how things will go out this coming 4 weeks. Asides that I may or may not make back the Hive I got lease for (I'm sure I will). I am feeling more content being able to contribute more to others in the blockchain. These activities I do is what that keep me going and having feeling of home in Hive to any other social platforms.


Click the banner to get redirect to The Newbie Initiative

Click the banner to get redirect to Blogging Challenge Community

Click the banner to get redirect to SMILE server, or: https://discord.gg/wyhVUvt

---
All illustrations made by @tripode in Adobe Illustrator.
---
All images in this post are mine except otherwise stated
---


IF YOU LOVE THIS POST, YOU CAN KINDLY SUPPORT BY YOUR COMMENTS, REBLOG AND UPVOTE. IT WOULD BE MUCH APPRECIATED

THANKS FOR VISITING MY BLOG 😇💕