Hi guys!
How are you today? I'm pretty fine. I came to visit my family today. I couldn't spare time for my family for a long time. I am here today and I am very happy.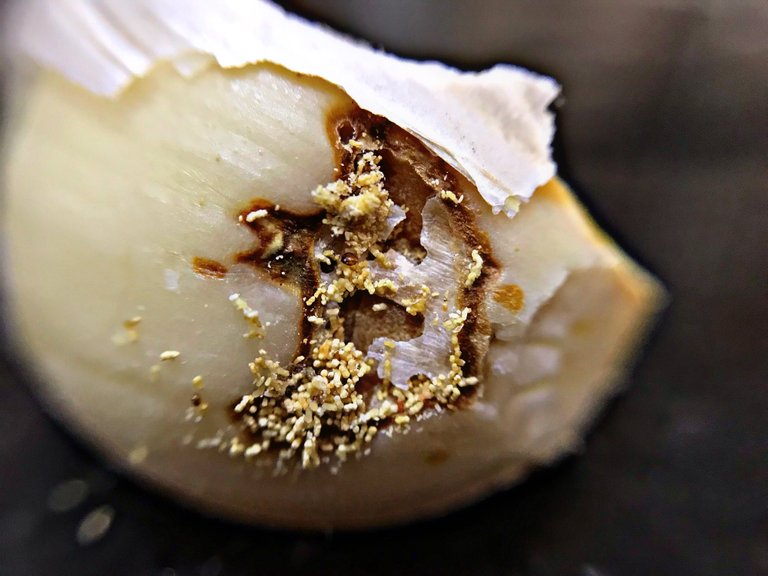 I helped my mom while preparing food. Garlic is widely used in our kitchen. Garlic is indispensable for my mom and dad.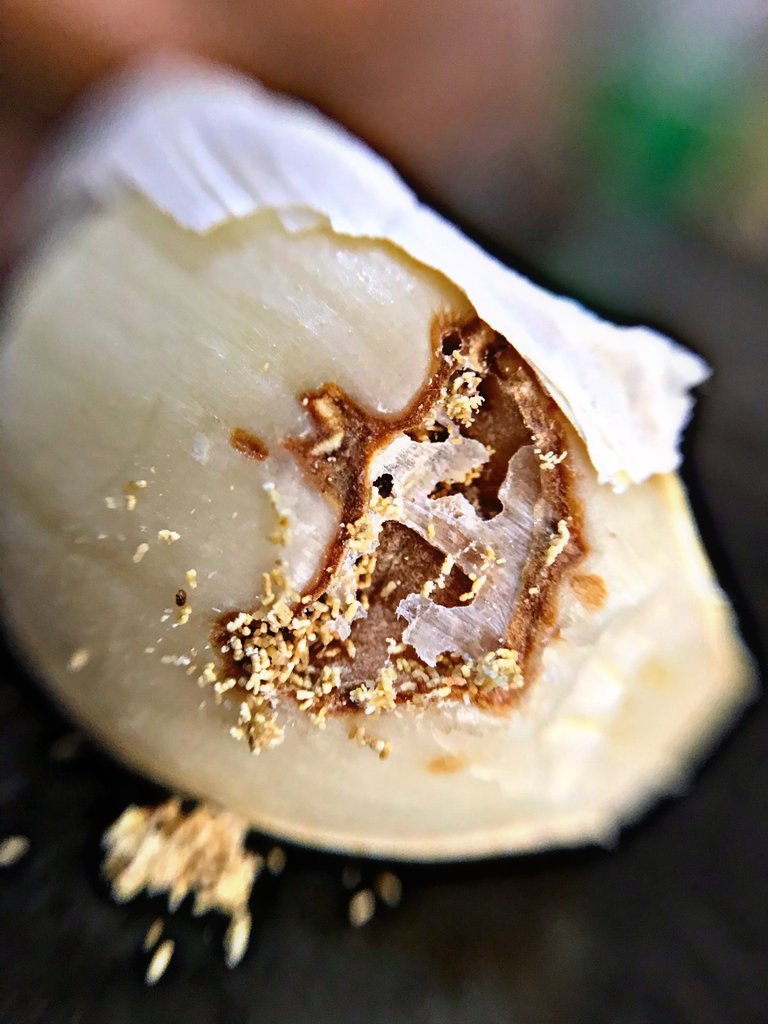 I took the garlic to separate it from the peel. Oh, no! This is a wormy garlic. I don't like worms!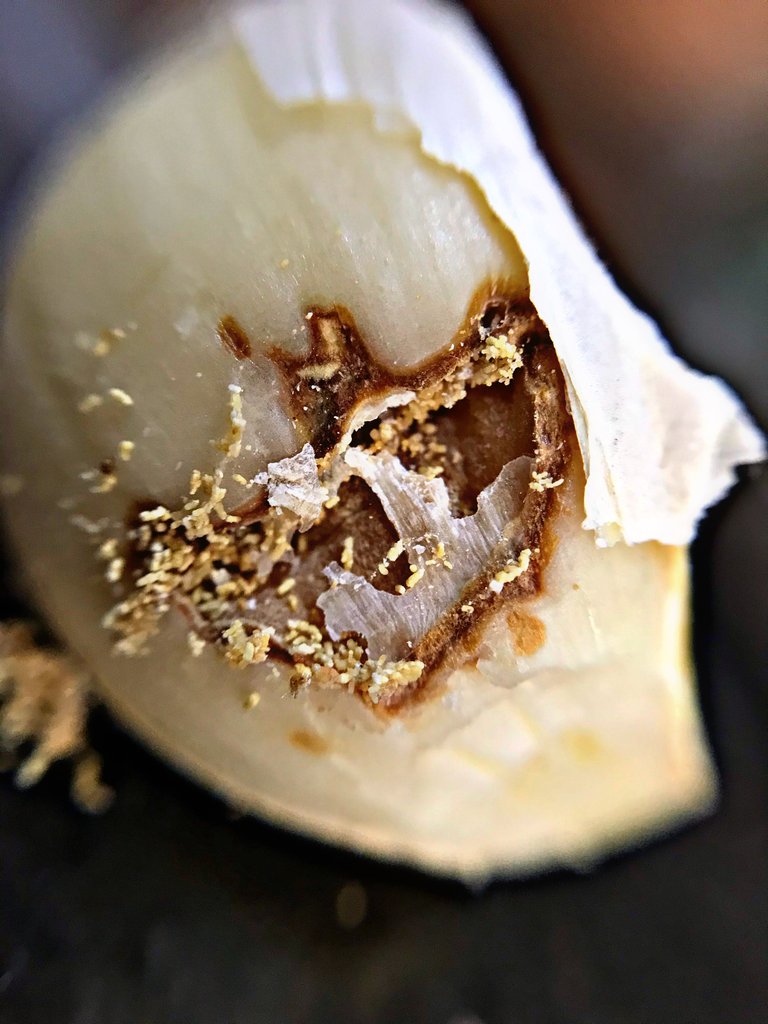 My macro lens is always in my bag. I wanted to take a picture of this little worm for you. But it didn't want to go out!
I will sleep soon. I didn't want to sleep without sharing. I hope you like my post. I wish you all good night!