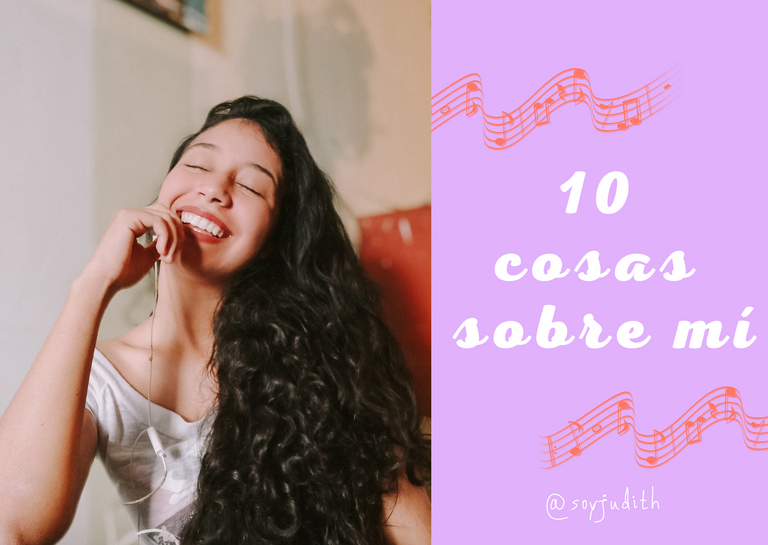 Hola a toda la comunidad hive espero se encuentren muy bien❤️. Hoy quiero compartir con ustedes algunos datos sobre mi y así logren conocerme un poquito mas.
Hello to all the hive community I hope you are well. Today I want to share with you some information about me so you can get to know me a little better.
Cabe destacar que nunca he realizado este tipo de blogs en ninguna de mis redes sociales por tanto, me parece genial que conozcan algo más a cerca de la persona que está tras la pantalla realizando todos los días diversos temas para el disfrute y autoconocimiento de esta hermosa comunidad.
It should be noted that I have never made this type of blogs in any of my social networks so I think it's great that they know something more about the person behind the screen doing every day various topics for the enjoyment and self-knowledge of this beautiful community.
Personalmente a veces pensamos que tenemos mil cosas por contar que nos hacen únicos sin embargo, la verdad es que cuando nos sentamos a pensar en ellas nos cuesta un poco descifrarlas🥺, así que sin más que decir empecemos:
Personally, sometimes we think that we have a thousand things to say that make us unique, however, the truth is that when we sit down to think about them, we find it a little difficult to decipher them, so without further ado, let's start:
1. Amo la playa!🏖️ | I love the beach!
Me encanta ir de vacaciones a una playa! Nada de montaña y nada de frío, mis vacaciones perfectas son en la playa disfrutando del agua, del sol y la arena😍. Además, cuando tengo la oportunidad de ir quiero quedarme el mayor tiempo posible por tanto, mínimo me quedo diez días o más 💕.
I love to go on vacation to a beach! No mountains and no cold, my perfect vacation is at the beach enjoying the water, the sun and the sand. Also, when I have the opportunity to go I want to stay as long as possible so I stay at least ten days or more.
2. Tengo descendencia de varios países👹 | I have descendants from several countries
Tengo una familia muy diversa en cuanto a orígenes: En primer lugar mis padres son panameños, mi abuelo por parte de mamá era ecuatoriano y mi abuela por parte de mamá también era Panameña. Por otro lado, mi abuelo por parte de papá era Nicaragüense y mi abuela por parte de papá también era Panameña. Además, el papá de mi abuela paterna era Chino, el papá de mi bisabuela era español, y la mamá de mi abuelo materno era colombiana. A pesar de todo esto nací en Venezuela y amo profundamente mi tierra.
I have a very diverse family in terms of origins: First of all my parents are Panamanian, my grandfather on my mother's side was Ecuadorian and my grandmother on my mother's side was also Panamanian. On the other hand, my grandfather on my father's side was Nicaraguan and my grandmother on my father's side was also Panamanian. Also, my grandmother's father was Chinese, my great-grandmother's father was Spanish, and my grandfather's mother was Colombian. In spite of all this I was born in Venezuela and I love my land deeply.
3. !Soy rizada!🤡 | I am curly!
Desde hace dos años llevo mi cabello natural, a esto me refiero que dejé atrás todo procedimiento que dañe mi cabello. Por tener cabello rizado me olvidé de usar planchas o cualquier artefacto que genere calor por tanto, me he dedicado estrictamente a recuperar mis rizos ya que anteriormente sometía mi cabello a mucho maltrato.
I've been wearing my natural hair for two years now, this means that I've left behind any procedure that damages my hair. Because I have curly hair I forgot to use irons or any device that generates heat so I have dedicated myself strictly to recovering my curls since I previously subjected my hair to a lot of abuse.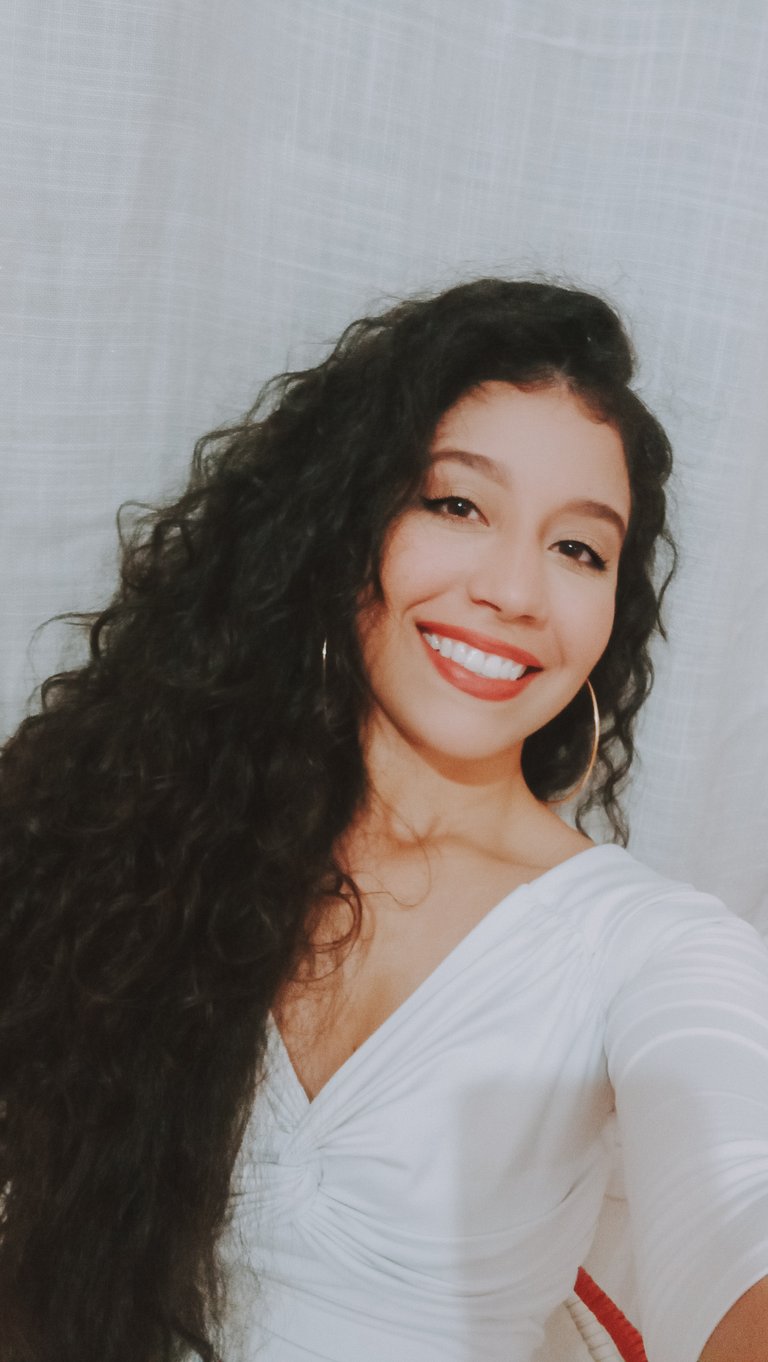 4. Toco violín🎻 | I play the violin
Aunque solo me han visto cantando por acá tengo muchos años tocando este increíble instrumento. Incluso mi trabajo principal en mi rutina diaria es ser instructora de violín y atender a diversos alumnos apasionados por la música.
Although I have only been seen singing around here I have many years playing this incredible instrument. Even my main job in my daily routine is to be a violin instructor and attend to various students who are passionate about music.
5. Toda mi familia es músico🎼 | My whole family is musicians
Al principio fue mucha la presión que ejercía mi familia para que mi hermano y yo estudiaramos música, sin embargo, tiempo después no hubo necesidad de presionar más ya que descubrimos que realmente era la música lo que nos apasiona.
At first there was a lot of pressure from my family for my brother and I to study music, however, some time later there was no need to press further as we discovered that it was really the music that we were passionate about.
Mi abuelo fue trompetista, mi tío es cornista francés, mi mamá es trompetista, mi hermano es trompetista, mis primos también son músicos y yo por supuesto ejecutante del violín y cantante en proceso.
My grandfather was a trumpet player, my uncle is a French horn player, my mother is a trumpet player, my brother is a trumpet player, my cousins are also musicians and I of course am a violinist and singer in process.
6. Tengo suerte en los juegos🛹 | I'm lucky at games!
No sé si realmente es suerte pero soy bastante buena cuando juego cualquier cosa. Soy de las que siempre gana cuando se hace un juego en familia, con amigos o con cualquier persona 🥺. Uno de mis juegos favoritos para competir es el famoso STOP.
I don't know if it's really luck but I'm pretty good at playing anything. I'm the kind of person who always wins when playing with family, friends or anyone else 🥺. One of my favorite games to compete is the famous STOP
7. Amo bailar!💃 | I love to dance!
Ya sea en una fiesta, en una reunión, sola en casa o como sea me encanta bailar!. Soy de las personas que va a una fiesta únicamente a comer y bailar🥺. Además de eso sé bailar todo tipo de música: salsa, merengue, vallenato, reguetón entre otros.
Whether at a party, at a meeting, alone at home or whatever I love to dance! I am one of those people who goes to a party just to eat and dance. Besides that I can dance all kinds of music: salsa, merengue, vallenato, reggaeton among others.
8.Tengo una tienda online!💜 | I have an online store!
Hace dos años tome la decisión de emprender creando una tienda de accesorios de joyería llamada "melva" (nombre de mi abuela). Ya que todas las mujeres amamos la moda y en general los accesorios me pareció una excelente idea para empezar. Pueden conseguirme en Instagram como @melva_sc dónde además de accesorios encontrarán mucho contenido de valor.
Two years ago I made the decision to start a jewelry accessory store called "melva" (my grandmother's name). Since all women love fashion and accessories in general I thought it was an excellent idea to start. You can get me on Instagram as @melva_sc where besides accessories you will find a lot of valuable content.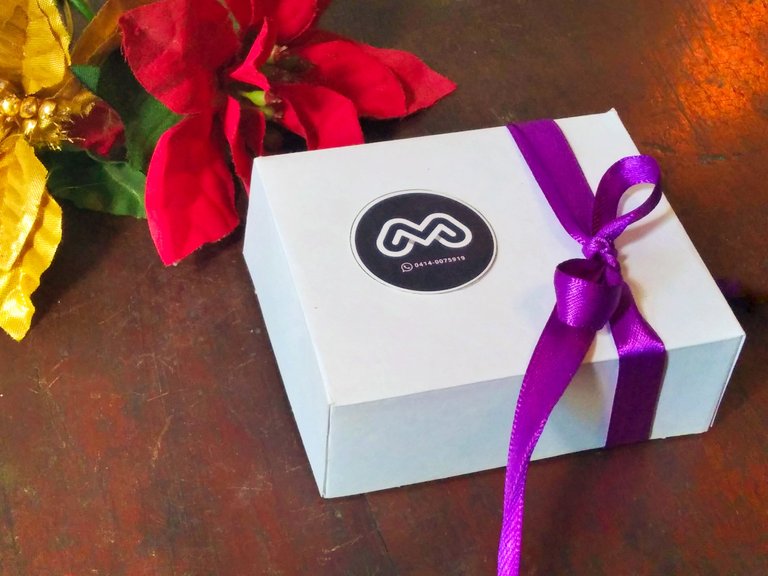 9. Mi nombre es ¡JUDITH! CON JOTA 😳 | My name is JUDITH! WITH J
La mayoría del tiempo la gente se confunde al decir mi nombre Judith, por tanto, siempre me dicen Yudith, Yurith, Yudi y cuando trato de corregirlos me dicen que debería ser ¡Yudith! CON Y, No Judith CON JOTA Jajaja.
Most of the time people get confused when they say my name **Judith**, therefore, they always call me Yudith, Yurith, Yudi and when I try to correct them they tell me that I should be Yudith! WITH Y, Not Judith WITH J Haha.
10. Mi apellido es Magallanes❤️| My last name is Magallanes
Para los que no viven en Venezuela aquí existe un equipo bastante famoso llamado Los navegantes del Magallanes, el cual es un equipo de béisbol de las grandes ligas. Por este motivo la mayoría de las veces al decir mi apellido las personas me dicen y es ¿Magallanera?, o ¡ayyyyy! Seguro va por los leones (Otro equipo de béisbol), por esta razón a veces no quiero decirlo🥺.
For those who do not live in Venezuela there is a quite famous team called Los Naveantes del Magallanes, which is a major league baseball team. For this reason most of the time when I say my last name people say to me and it is Magallanera, or ayyyy! Surely it goes for the lions (Another baseball team), for this reason sometimes I don't want to say it.
Espero que les haya gustado estos 10 datos sobre mi que nadie conoce, solo me queda desearles un excelente inicio de semana y que se cuiden mucho en casa.
I hope you liked these 10 facts about me that nobody knows, I just have to wish you an excellent start to the week and that you take good care of yourself at home.

Sí te gusto, déjame tu opinión en los comentarios
If you liked it, leave me your opinion in the comments
Las fotos fueron tomadas con mi Motorola e4 /> The video was recorded with my Motorola e4
Traductor: @Deepl
Imágenes hechas por mí en canva
Pictures made by me in canva