(ESP/ENG) Top 5 de cosas tontas que me molestan | Top 5 dumb things that annoy me

Hola hola mis queridos amigos hoy por ser fin de semana me provocó hacer esta iniciativa la cual fue creada por @canelarecetas la verdad creo que todo el mundo tiene cosas tontas que le molestan y yo no me escapó de esto, Yo tengo un gran problema soy una persona muy honesta, cuando no me gusta algo lo digo y a veces eso le puede parecer a las demás personas un poco grosero, lo que pasa es que yo antes me podía guardar los sentimientos pero ya aprendí que la vida es muy corta y es una sola y siempre tenemos que andar con la verdad, estoy segura de que tengo más de 5 cosas que no me gustan pero haré mi esfuerzo para decir las 5 más importantes.
Hello hello my dear friends today being the weekend provoked me to do this initiative which was created by @canelarecetas the truth I think everyone has silly things that bother him and I did not escape this, I have a big problem I am a very honest person, when I don't like something I say it and sometimes that may seem a little rude to other people, what happens is that before I could keep my feelings but I learned that life is very short and is only one and we always have to walk with the truth, I'm sure I have more than 5 things that I don't like but I will make my effort to say the 5 most important ones.

1 - La número uno la comienzo por la casa, detesto honestamente no sé porqué pero es que me molesta demasiado antes era mi mamá ahora es mi esposo me choca mucho que preparen café y dejen la borra del en el sumidero, y bueno y si se preguntan porque me molestó tanto, La respuesta es sencilla porque yo no tomo café y me gusta ver el lavaplatos impecable, todo ese café regado por todas partes me molesta porque es que nada le cuesta echarle agua y dejarlo limpio.
1 - Number one I start with the house, I honestly hate it, I don't know why but it bothers me too much, before it was my mom now it's my husband, it bothers me a lot when they prepare coffee and leave the coffee grounds in the sink, and if you wonder why it bothers me so much, the answer is simple because I don't drink coffee and I like to see the dishwasher spotless, all that coffee everywhere bothers me because it costs nothing to pour water in it and leave it clean.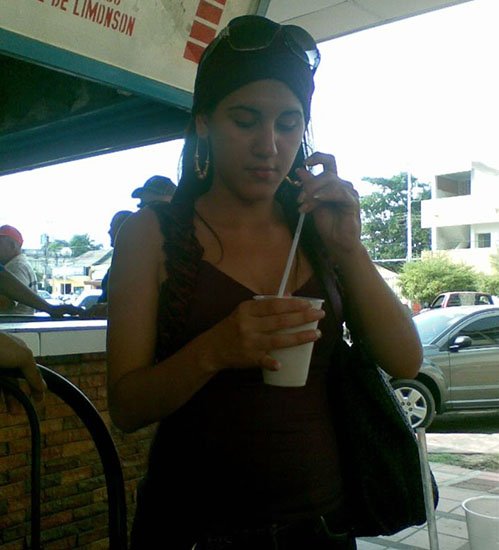 2 - Las moscas, ¡si! leyeron bien las moscas detesto sentarme a comer y tener alguna mosca rondando por el plato de comida o volando o solamente de escucharla me vuelvo como loca agarro un pañito, un matamoscas o lo primero que consiga y empiezo a perseguirla hasta que terminó de sacarla del apartamento o La mató pero hasta que eso no ocurre, yo no terminó de sentarme a comer tranquila porque me molesta demasiado escucharla y sentirlas cerca ,porque son muy cochinas.
2 - The flies, yes! you read that right the flies, I hate to sit down to eat and have a fly hovering around the plate of food or flying or just to hear it I go crazy I grab a handkerchief, a fly swatter or the first thing I get and start chasing it until I finished taking it out of the apartment or killed it but until that does not happen, I did not finish sitting down to eat quietly because it bothers me too much to hear and feel them close, because they are very dirty.
3 - Otra cosa sumamente tonta que me molesta es cuando necesito ingresar al banco para realizar una transferencia y no me abre la página web, no me llega el mensaje de texto con el código, tampoco me llega el correo electrónico con el código o el banco me dice que está en servicio, Dios mío pareciera que me agarraron por los pies y me voltearan, siento que es acabo de mundo entonces esperar 5 minutos ,es más o menos 3 horas para mí, ¿Por qué cuando uno está más apurado le pasan cosas que uno dice Dios mío porque a mí ?.
3 - Another extremely silly thing that bothers me is when I need to enter the bank to make a transfer and the web page does not open, I do not receive the text message with the code, I do not receive the email with the code or the bank tells me that it is in service, my God it seems that they grabbed me by the feet and turned me over, I feel that it is the end of the world then wait 5 minutes, it is more or less 3 hours for me, why when one is in a hurry things happen that one says my God why to me?.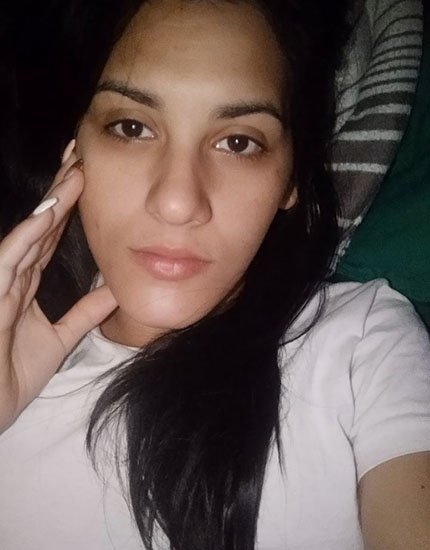 4 - La impuntualidad, yo sé que no debería de hablar mal de mi país mucho menos de mi región pero resulta que en Maracaibo las personas siempre llegan tarde a los sitios no digo que es todo el mundo pero es casi el 70% de Maracaibo te pueden decir hola Alexandra cómo estás mira nos vemos a las 8:30 en la plaza ahí te espero entonces Alexandra llega a las 8 pasa una hora llamó a la persona y me dice ya estoy casi llegando y yo me pregunto si esa persona me dijo que a las 8:30 cómo es que son las 9:30 y no ha llegado así que más nunca volveré a reunirme con esa persona así soy yo.
4 - Unpunctuality, I know I should not speak ill of my country much less of my region but it turns out that in Maracaibo people are always late to places, I am not saying it is everyone but it is almost 70% of Maracaibo, they can say hello Alexandra how are you, we will see you at 8:30 in the square where I will wait for you: 30 in the square there I wait for you then Alexandra arrives at 8 an hour passes she called the person and tells me I am almost arriving and I wonder if that person told me that at 8:30 how come it is 9:30 and she has not arrived so more I will never meet that person again that's how I am.
5 - La última cosa que me molesta creo que muchas personas le molesta pero es descubierto que tiene que ver con la genética ya le voy a decir porque yo detesto que me despierten mientras duermo en las tardes me paró de muy mal humor pongo unas caras que a nadie le gusta pues les cuento que mi mamá cuando dormía en las tardes y nosotros la despertábamos porque jugamos pelota o cualquier otro ruido que hiciéramos hace lo mismo con las mismas caras pues descubrí que mi hija cuando duerme en las tardes si yo la despierto separa de muy mal humor tal cual como su abuela y como yo en cambio si la dejó dormir y ella se despierta solita se para con una sonrisita nada normal a mí me gusta dormir descansar que me pueda despertar sola sí que el teléfono suene sin que alguien grité sí que un carro suene con su alarma demasiado duro o que me despierten Porque alguien me vino a buscar por fortuna cuando estoy durmiendo mi esposo ni se me acerca el prefiere que yo reviente durmiendo y eso me encanta.
5 - The last thing that bothers me I think that many people bothers you but it is discovered that it has to do with genetics I will tell you why I hate to be woken up while I sleep in the afternoon I get in a very bad mood I make faces that nobody likes because I tell you that my mom when she slept in the afternoon and we woke her up because we played ball or any other noise we made does the same thing with the same faces because I discovered that my daughter when she sleeps in the afternoon if I wake her up she separates in a very bad mood just like her grandmother and like me on the other hand if I let her sleep and she wakes up on her own she stops with a little smile not normal. If I wake her up in the afternoon she is in a very bad mood just like her grandmother and me but if I let her sleep and she wakes up by herself she stops with a little smile nothing normal I like to sleep resting I can wake up alone yes that the phone rings without someone screaming yes that a car sounds with its alarm too hard or that they wake me up because someone came looking for me fortunately when I am sleeping my husband does not even come near me he prefers that I burst sleeping and I love that.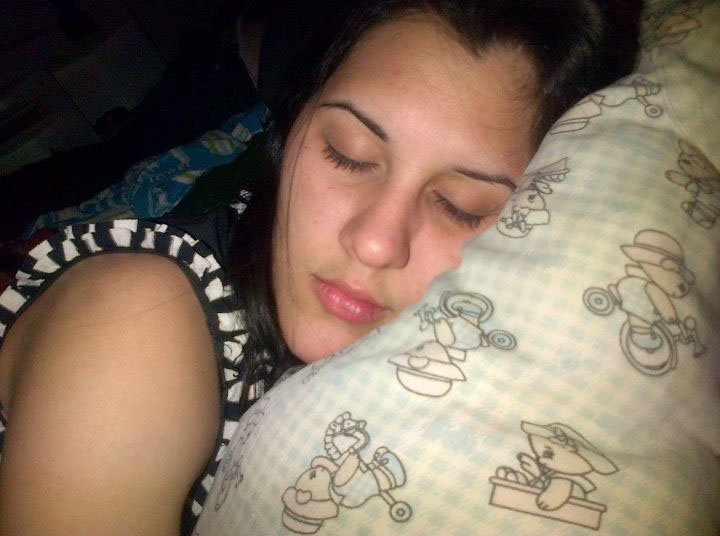 Espero que les guste mucho y lo disfruten así como yo lo hice invito cordialmente a @mariajcastro28, al gran compañero @irvinc y a mi hermana @fotorincon12.
I hope you like it a lot and enjoy it as much as I did I cordially invite @mariajcastro28, the great partner @irvinc and my sister @fotorincon12.

Recursos Utilizados | Resources Used
La imagen del banner y el divisor fueron realizadas y editadas con Photoshop Cs 6 | The image of the banner and the divider were made and edited with Photoshop Cs 6.

Todas las imágenes fueron tomadas por mi con mi celular Realme C3 | All images were taken by me with my Realme C3 cell phone.

Traducido con www.DeepL.com | Translated with www.DeepL.com/Translator.


---
---