(ESP/ENG) Tag de Autoestima | Tag of self-esteem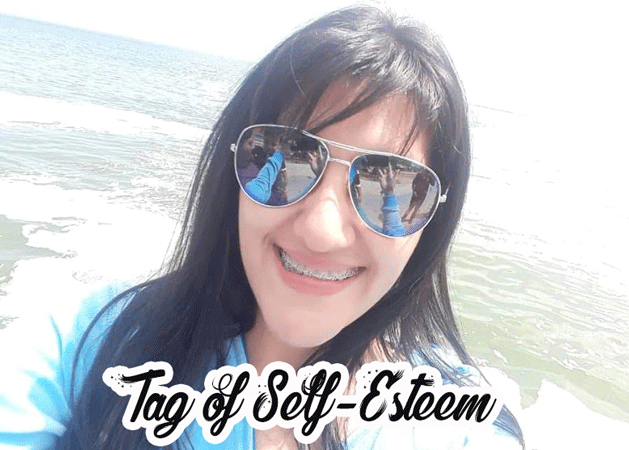 Hola mis Hiver's, hoy me tope con este tag de la hermosa @gabrielazamora10 y sin dudarlo me dispuse a dar respuesta, ya que para mi siempre es bueno autoevaluarnos y si es referente a autoestima muchísimo mas, por que todos debemos de aprender a darnos valor individualmente, es la base para ser felices y ser mejores personas cada día.
Hello my Hiver's, today I came across this tag from the beautiful @gabrielazamora10 and without hesitation I decided to respond, because for me it is always good to self-evaluate ourselves and if it is related to self-esteem much more, because we must all learn to value ourselves individually, it is the basis for being happy and be better people every day.

1.- ¿Te aceptas tal y como eres?
1.- Do you accept yourself as you are?
---
Desde chica aprendí que todos valemos por lo que somos y eso siempre me llevo al punto donde he dado gracias a Dios por quien soy, de donde vengo y por sobre todo para donde voy, creo que la mejor forma de subir nuestro autoestima primero es aceptarnos como personas, con defectos y virtudes, de allí nace el autoconocimiento, para mejorar cada día.
Since I was a child I learned that we are all worth for who we are and that has always taken me to the point where I have thanked God for who I am, where I come from and above all where I am going, I believe that the best way to raise our self-esteem first is to accept ourselves as people, with flaws and virtues, from there comes self-knowledge, to improve every day.

2.- ¿Tienes confianza en ti mismo?
2.- Do you have confidence in yourself?
---
Totalmente si, confió plenamente en mi, en mis decisiones y manera de pensar, claro que no puedo tener siempre la razón sobre las cosas, pero creo que tener confianza en uno mismo es una de las bases para tener un autoestima alto.
Of course I can't always be right about things, but I believe that having confidence in oneself is one of the bases for having a high self-esteem.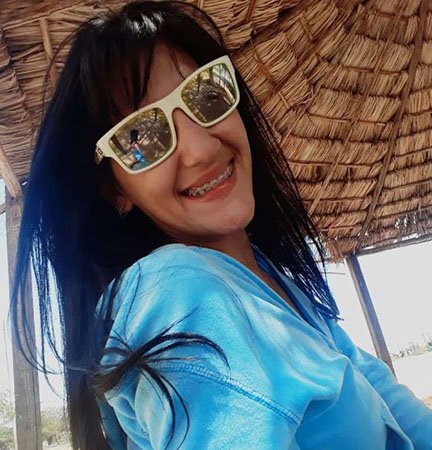 3.- ¿Te importan las opiniones que los demás tengan de ti?
3.- Do you care about the opinions others have about you?
---
Siempre llegamos a un punto donde las opiniones de las personas nos importan, somos seres influenciables eso es indudable, pero con mis años aprendí a pensar por mi misma y dejar de pensar por los demás, las opiniones que puedan tener las demás personas sobre nosotros solo nos afectan positiva o negativamente si nosotros decidimos que sea de esa manera.
We always get to a point where people's opinions matter to us, we are influencers, that is undoubtedly true, but with my years I learned to think for myself and stop thinking for others, the opinions that other people may have about us only affect us positively or negatively if we decide to make it that way.

4.- ¿Mereces ser feliz?
4.- Do you deserve to be happy?
---
Por supuesto, creo que todos merecemos ser felices, aunque no todo el mundo es feliz por siempre, hay momentos que siempre nos afectan nuestra felicidad, momentáneamente o permanentemente, pero todos debemos ser felices con mucho o poco, algo que aprendí es que tenemos que aprender a disfrutar de las pequeñas cosas de la vida y eso nos hará plenos y felices, vive cada día a la vez.
Of course, I believe that we all deserve to be happy, although not everyone is happy forever, there are moments that always affect our happiness, momentarily or permanently, but we should all be happy with much or little, something I learned is that we have to learn to enjoy the little things in life and that will make us full and happy, live each day at a time.

5.- ¿Te expresas con facilidad?
5.- Do you express yourself easily?
---
Soy una mujer extrovertida, eso me ha abierto puertas en mi vida, gracias a quien siempre fui y mis estudios pude cumplir mis sueños, creo que no hay mejor forma de enfrentar el mundo que hablando, por supuesto que teniendo tacto del como decimos las cosas, así que puedo decir que me expreso fácilmente con cualquier persona y en cualquier situación.
I am an extroverted woman, that has opened doors in my life, thanks to who I always was and my studies I was able to fulfill my dreams, I think there is no better way to face the world than talking, of course having tact of how we say things, so I can say that I express myself easily with anyone and in any situation.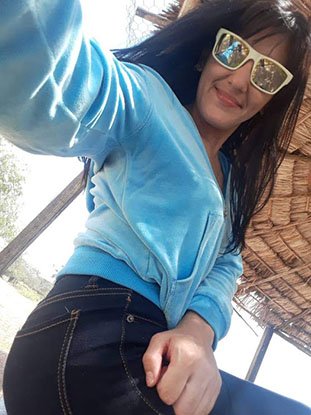 6.- ¿Te alejarías de relaciones toxicas?
6.- Would you stay away from toxic relationships?
---
A esta pregunta no hay mucho rodeo que darle, totalmente si, las relaciones toxicas debemos dejarlas siempre a un lado si queremos tener un autoestima alto, las personas que nos rodean siempre tienen que sumar por que si restan no deben estar con nosotros.
To this question there is not much detour to give, totally yes, toxic relationships must always leave them aside if we want to have a high self-esteem, the people around us always have to add because if they subtract should not be with us.

7.- ¿Tu opinión es importante?
7.- Is your opinion important?
---
Soy una mujer que no duda en dar su opinión con respecto a ciertos puntos, eso es algo que se viene con mi forma de ser, tenemos que tener en cuenta que nuestra opinión siempre es importante, no importa si no lo es para los demás, pero para nosotros debe ser así siempre.
I am a woman who does not hesitate to give her opinion regarding certain points, that is something that comes with my way of being, we have to keep in mind that our opinion is always important, it does not matter if it is not important for others, but for us it should always be so.

8.- ¿Te perdonas por los errores del pasado?
8.- Do you forgive yourself for past mistakes?
---
De todos, hace 2 años empecé una nueva vida al lado de mi esposo, ahora tengo una niña y nos sentimos muy felices, para avanzar debemos aprender a perdonar es algo que siempre nos dicen en la iglesia, y para aprender a perdonar debemos empezar por nosotros mismos, es igual que el hecho de amar, no podemos ni aprendemos a amar hasta que nos aprendamos a dar amor propio.
Of all, 2 years ago I started a new life with my husband, now I have a little girl and we feel very happy, to move forward we must learn to forgive is something they always tell us in church, and to learn to forgive we must start with ourselves, it is the same as the fact of loving, we can not and do not learn to love until we learn to give ourselves love.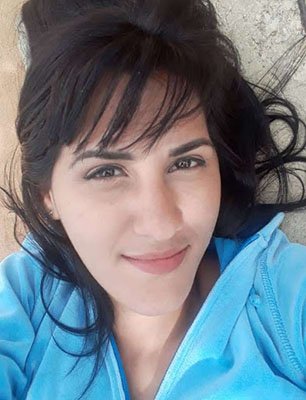 9.- ¿Puedes decir que NO?
9.- Can you say NO?
---
Nunca he tenido temor a decir que No, creo que es algo que todos debemos aprender, esta frase no es del todo negativa pero si sabemos usarla podemos alejarnos de malas decisiones.
I have never been afraid to say No, I think it is something we should all learn, this phrase is not entirely negative but if we know how to use it we can stay away from bad decisions.

10.- ¿Aceptas las criticas?
10.- Do you accept criticism?
---
Como dije anteriormente, todo lo que sume en mi vida es bienvenido, si las criticas son constructivas por supuesto que las acepto, eso nos ayuda a crecer cómo personas, pero si por lo contrario son criticas que nos perjudicaran debemos dejar a un lado a esa persona ya que no merece estar en nuestro entorno o amistades, mis padres siempre me enseñaron, que debemos saber elegir a nuestras amistades.
As I said before, everything that adds to my life is welcome, if the criticisms are constructive of course I accept them, that helps us to grow as people, but if on the contrary they are criticisms that will harm us we must leave that person aside because he/she does not deserve to be in our environment or friendships, my parents always taught me that we must know how to choose our friends.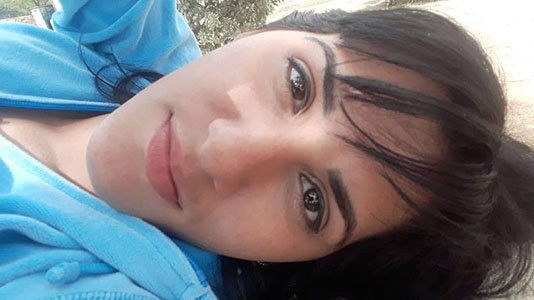 Este fue mi tag sobre autoestima, unas cuantas palabras de quien soy y como me forme durante mi crecimiento, invito a mi hermana @fotorincon12 en este maravilloso tag para autoevaluarnos cómo personas.
This was my tag about self-esteem, a few words about who I am and how I formed myself growing up, I invite my sister @fotorincon12 in this wonderful tag to self-evaluate ourselves as people.

Recursos Utilizados | Resources Used
La imagen del divisor fue tomada del post original de Ladies of Hive | The image of the divider was taken from the original Ladies of Hive post.
Traducido con www.DeepL.com | Translated with www.DeepL.com/Translator


---
---