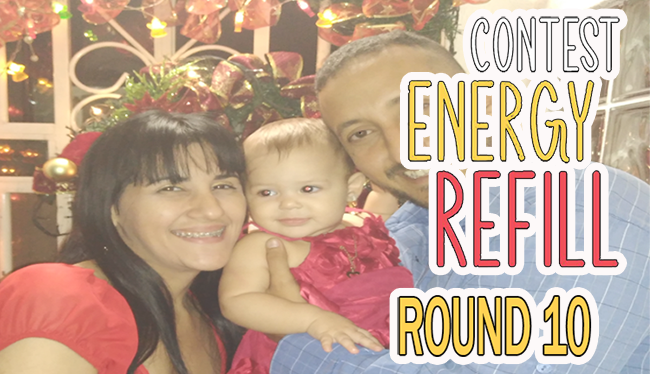 Hello my Hiver's, once again I have the joy of participating in this initiative called #EnergyRfill, in its week number 10, in which this time the initiative presents us with this phrase and beforehand I tell you that it is very much used by us Venezuelans, I think you are right in every one of your words.
Hola mis Hiver's, nuevamente tengo la dicha de participar en esta iniciativa llamada #EnergyRfill, en su semana numero 10, en el cual esta vez la iniciativa nos presenta esta frase y de antemano les cuento que es muy usada por nosotros lo venezolanos, creo que tiene mucha razón en cada una de sus palabras.

"There is no evil that doesn´t come from good." | "No hay mal que por bien no venga."
Juan Ruiz de Alarcón

I usually use this great phrase in many occasions or situations of my day to day life, it is always good to be optimistic and see the good side of everything that is bad, that is why this phrase today reminds me of 2020 and I know that we already have a line this year that has just ended, this other one repeats the same story that it was hard, many things happened, that many people died, but I tell you that for me it was the opposite, for that year I mark my life, it was different in a good way leaving aside all the bad.
Esta gran frase suelo usarla en muchas ocasiones o situaciones de mi día a día, siempre es bueno ser optimista y verle el lado bueno a todo lo malo, por eso está frase de hoy me recuerda el 2020 y yo sé que ya tenemos rayado este año que acaba de terminar, esta demás repetir el mismo cuento de que fue duro, pasaron muchas cosas, que murió mucha gente, pero les cuento que para mí fue todo lo contrario, para ese año marco mi vida, fue diferente de buena forma dejando a un lado todo lo malo.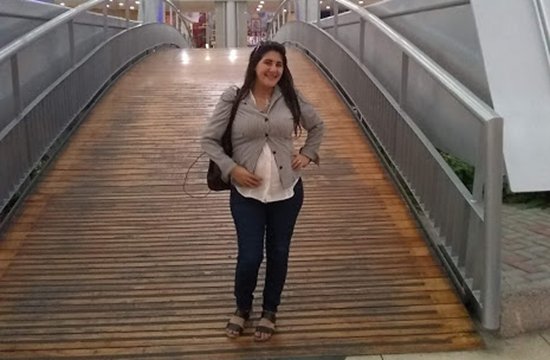 I tell you that my life was very different before starting the quarantine, I was at a very busy point in my life, I had a daily routine, I would get up, go to the office at 7 am, arrive to prepare lunch and then get ready to go to the radio station, my husband would pick me up and leave me at home "I was in the middle of my pregnancy" and since I was already a step away from my prenatal leave I had to work more to get everything ready.
Les cuento que mi vida era muy diferente antes de comenzar la cuarentena, estaba en un punto de mi vida muy ajetreado, tenia una rutina diaria, me levantaba, iba a la oficina a las 7 de la mañana, llegar a preparar almuerzo y luego me alistaba para ir a la emisora de radio, mi esposo pasaba por mi me dejaba en casa y se iba "yo estaba en pleno embarazo" y como ya estaba a un paso de mi permiso prenatal tuve que trabajar más para dejar todo preparado.
Just a week before my baby arrived in the world, they announced the radical quarantine in Venezuela on April 12th and I had a cesarean on the 18th, so until today's sun, I find myself at home every day with my baby, "who turned 10 months beautiful 2 days ago ", giving him the attention he deserves, without taking off for a minute and the most beautiful thing about this story is that I was with my husband all this time, He was unemployed for a few months, but for us these 10 months together marked a later, because all this time with Alissandra, enjoying every day of it has been the best, the baby has had the full attention not only of their parents, if not their grandparents and great-grandmother, for all of us was a great blessing to have it.
Justo una semana antes de que mi beba llegara al mundo, anuncian la cuarentena radical en Venezuela el 12 de abril y me hacen la cesárea el 18, así que hasta el sol de hoy, me encuentro en casa a diario con mi bebé, "quien cumplió ya sus hermosos 10 meses hace 2 días", dándole las atenciones que merece, sin despegarme un minuto y lo más hermoso de esta historia es que estuve con mi esposo todo este tiempo, el quedo desempleado por unos meses, pero para nosotros estos 10 meses juntos marco un después, pues todo este tiempo con Alissandra, disfrutando cada día de ella ha sido lo mejor, la bebé ha tenido la atención completa no solo de sus padres, si no de sus abuelos y de su bisabuela, para todos nosotros fue una gran bendición poder tenerla.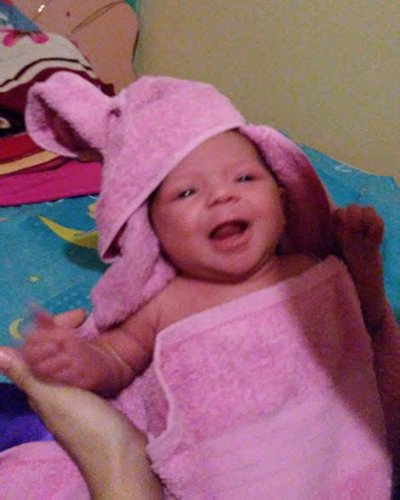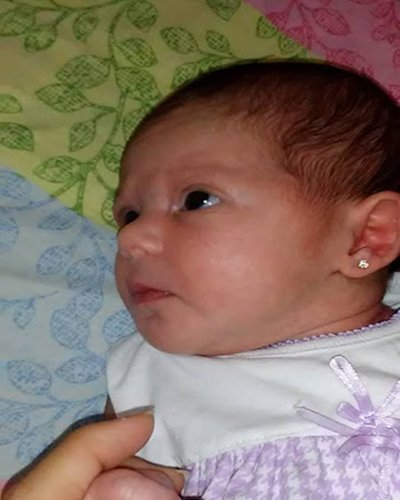 It is there where I put into practice this phrase that today brought us the initiative "there is no evil that for good does not come ", I could not go out anywhere, nor buy everything I wanted, we could not travel, nor go to the movies, something that was a hobby for us, It's more the last week of pregnancy I wanted to go out and buy some bibs, hats and other things for the baby, which I couldn't do, but I have given so much love, and I have shared so much with my husband, that I feel that all these years together, have enlivened our life more, so how can I not see the good in the bad?
Es allí donde puse en practica esta frase que hoy nos trajo la iniciativa "no hay mal que por bien no venga", no pude salir a ninguna parte, ni comprar todo lo quise, no hemos podido viajar, ni ir al cine, algo que era un hobby para nosotros, es más la última semana de embarazo quería salir a comprar unos baberos, gorros y otras cosas para la bebe, cosa que no pude, pero le he dado tanto amor, y he compartido tanto con mi esposo, que siento que todos estos años juntos, avivaron mas nuestra vida, así que como no verle lo bueno a lo malo.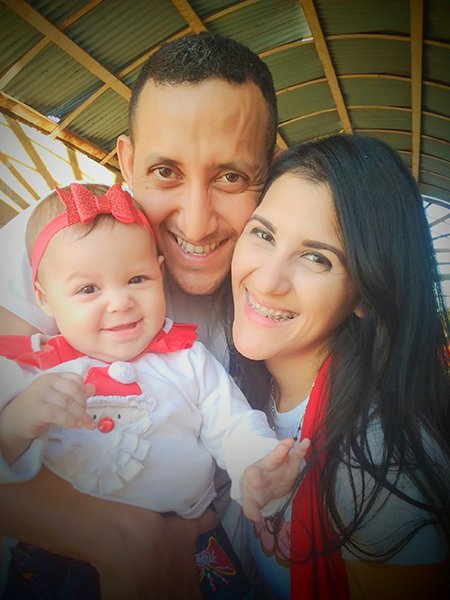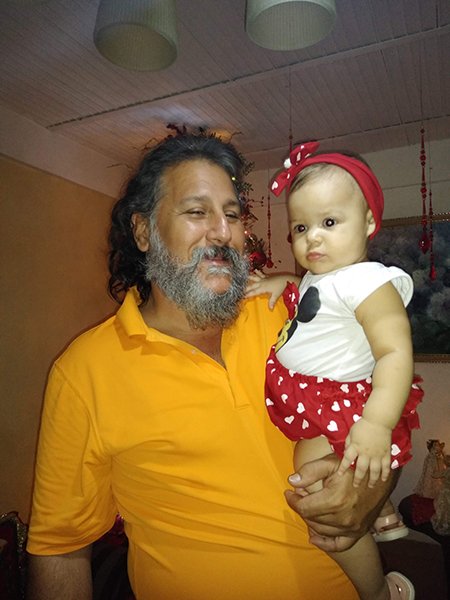 I am clear that for many it was terrible, I spoke with so many friends who told me that already in the second month they could not stand their husbands at home, but for us it was wonderful, we got fat from so many sweets, we enjoyed so many movies, I found a way on this platform and I tell you that I regret a little that I did not write before in Hive, but maybe that would have taken away some hours of my baby's time, I think I got here at the right time and I'm happy to be a Hiver's fan, because for me this platform is perfect, I can find everything I'm looking for and I've been able to learn stories that have marked my life as well as new recipes, without leaving behind all the knowledge I've acquired in these months.
Tengo claro que para muchos fue terrible, hable con tantas amigas que me decían que ya en el segundo mes no aguantaban a sus esposos en casa, pero para nosotros fue maravilloso, engordamos de tantos dulces, disfrutamos de tantas películas, encontré un camino en esta plataforma y les digo que lamento un poco no haber escrito antes en Hive, pero quizás eso me hubiese quitado algunas horas de tiempo para mí bebé, pienso que llegue aquí en el momento preciso y me siento feliz de ser una Hiver's fan, porque para mí está plataforma es perfecta, puedo encontrar todo lo que busco y he podido conocer historias que me han marcado la vida al igual que he aprendido nuevas recetas, sin dejar atrás todo el conocimiento que he adquirido en estos meses.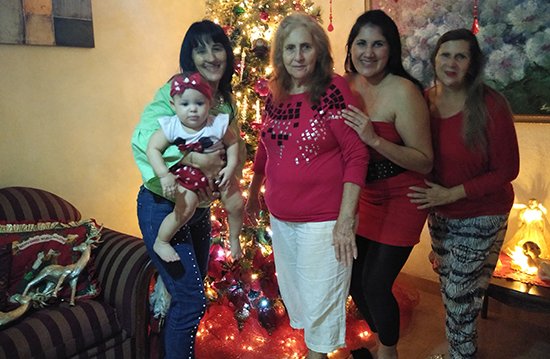 I faithfully believe that this 2021 will be a year of blessings for all, I saw the good in the bad, and I think that's what it's all about, I hope you'll observe well and have good memories, as they say "after the storm comes the calm".
Creo fielmente que este 2021 será un año de bendiciones para todos, yo vi lo bueno en lo malo, y creo que de eso se trata, espero que ustedes observen bien y tengan buenos recuerdos, como dicen "después de la tormenta viene la calma".
I hope you can have a lot of peace in your life, imagine that this was our moment of respite, analyze our life, and focus on what is to come, I enjoy very much being able to write for you and take as an example the things that I live seems great, because I like to be realistic and have a positive mind in every moment and situation.
Espero que puedan tener mucha paz en su vida, imaginen que este fue nuestro momento de respiro, analizar nuestra vida, y enfocarnos en lo que viene, disfruto mucho poder escribir para ustedes y tomar como ejemplo las cosas que vivo me parece estupendo, pues me gusta ser realista y tener mente positiva en todo momento y situación.

La imagen del banner fue editada con la aplicación Photoshop CS6 | The image of the banner was edited with the Photoshop CS6 application