Hola querida comunidad @Hive el día de hoy quiero ponerme al corriente con el Desafío de dibujo Diario,con la iniciativa de @maxwellmarcusart y @firefly2020, el día de hoy "Mascarilla". les presento mi dibujo con la temática Mascarilla.
Se trata de una foto que tomé a mi Hija Verónica hace unos días y quise retrarla para cumplir con el desafío de hoy.
Para este dibujo utilicé los siguientes materiales:
-lápiz de grafito HB 2 (boceto).
-lapices de color.
-Goma de borrar.
-pincel.
-difumino.
English
This is a photo I took of my Daughter Veronica a few
days ago and I wanted to take it back to meet today's challenge.
For this drawing I used the following materials:
HB 2 graphite pencil (sketch).
-color pencils.
-Eraser.
-Brush.
-diffuse.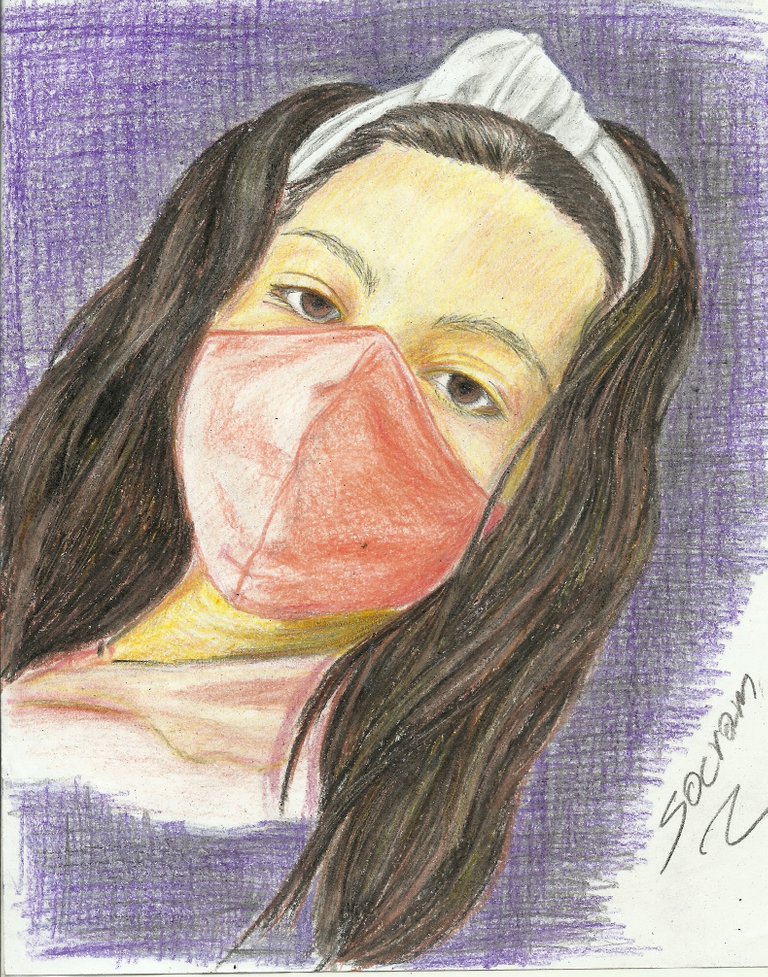 Peoceso Creativo/Creative Process
Boceto Con lápiz de grafito HB 2./ Sketch With HB 2 graphite pencil.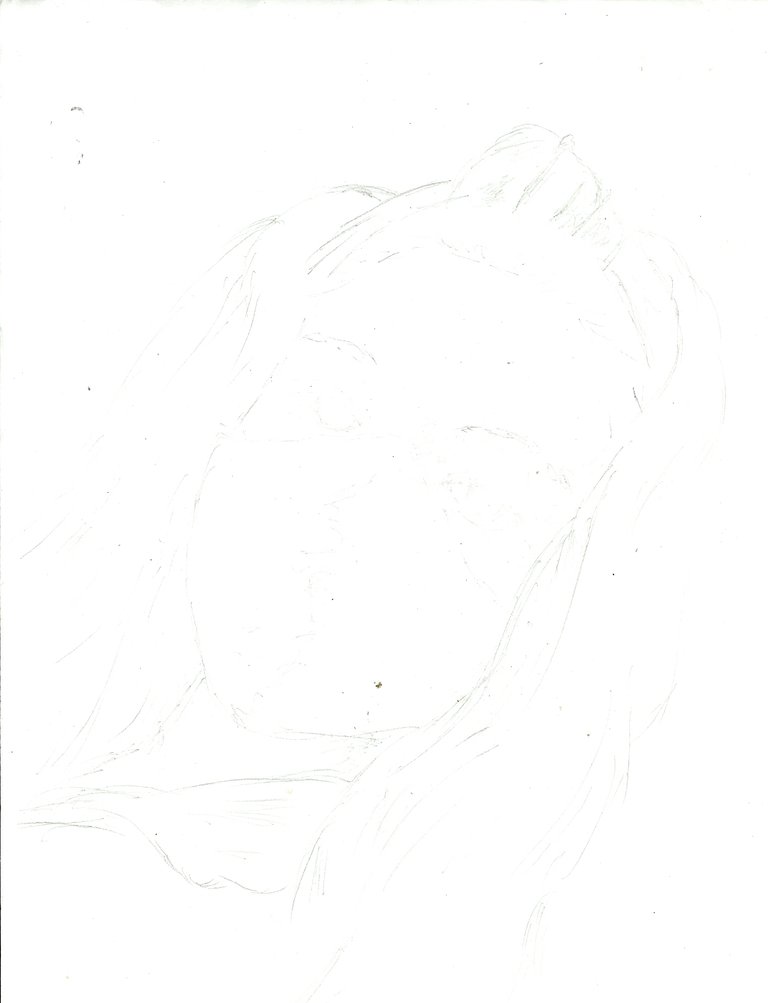 Aplicación de color con lapices de color./ Color application with color pencils.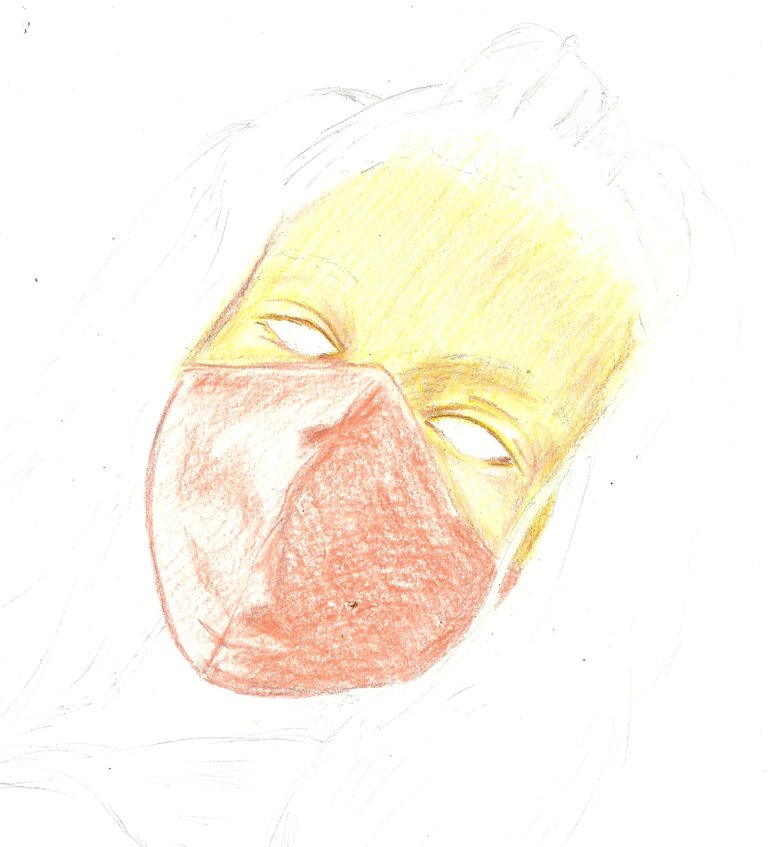 Coloreo la pupila y el iris del ojo./ I color the pupil and the iris of the eye.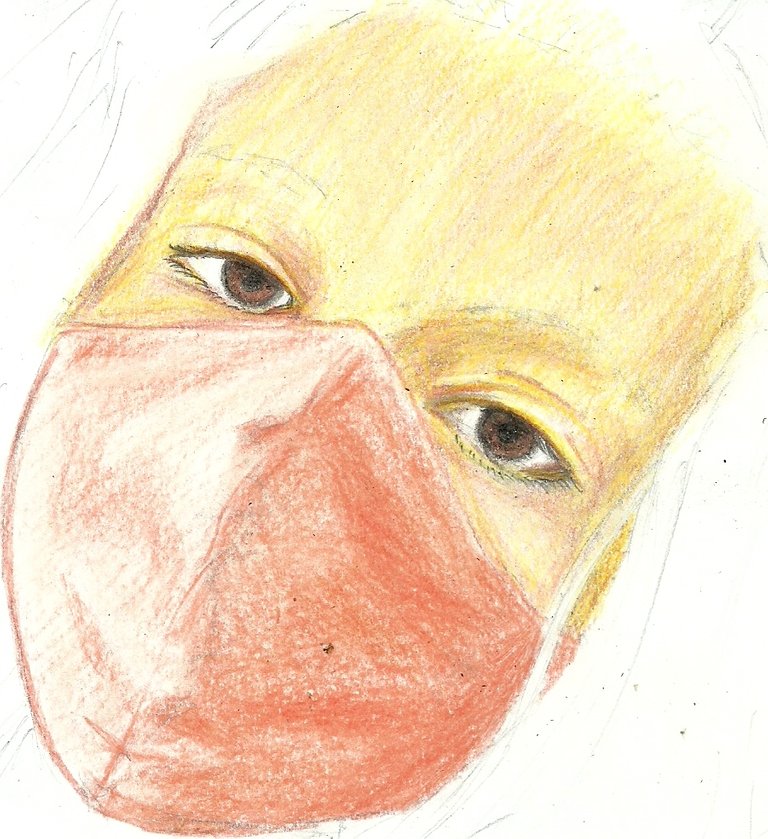 Conienzo el cabello con una base de marron claro./ I start the hair with a light brown base.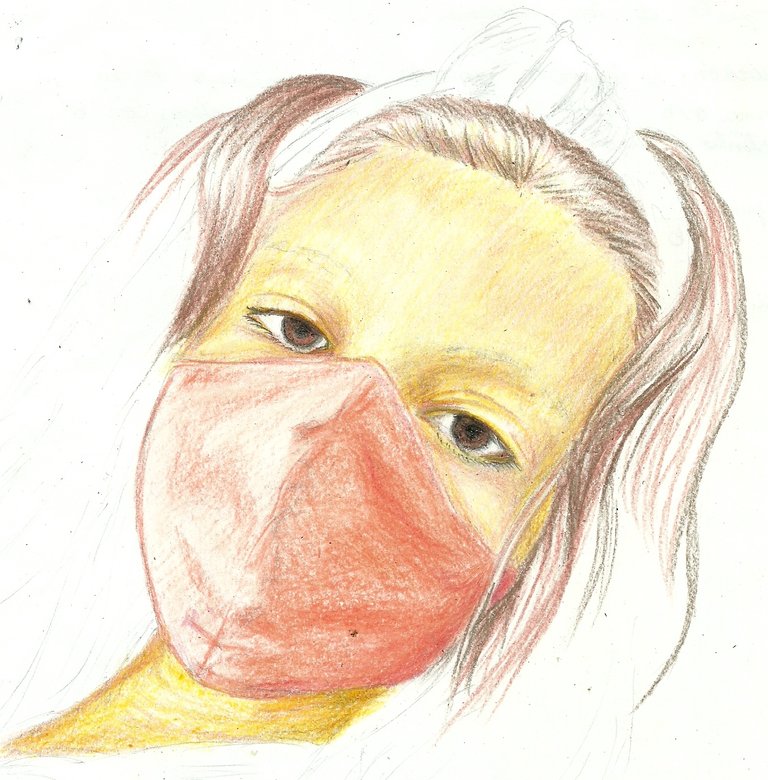 Luego le doy sombras con un tono mas oscuro de marrón y negro al 80 % de presión./
Then I give it shades with a darker shade of brown and black at 80% pressure.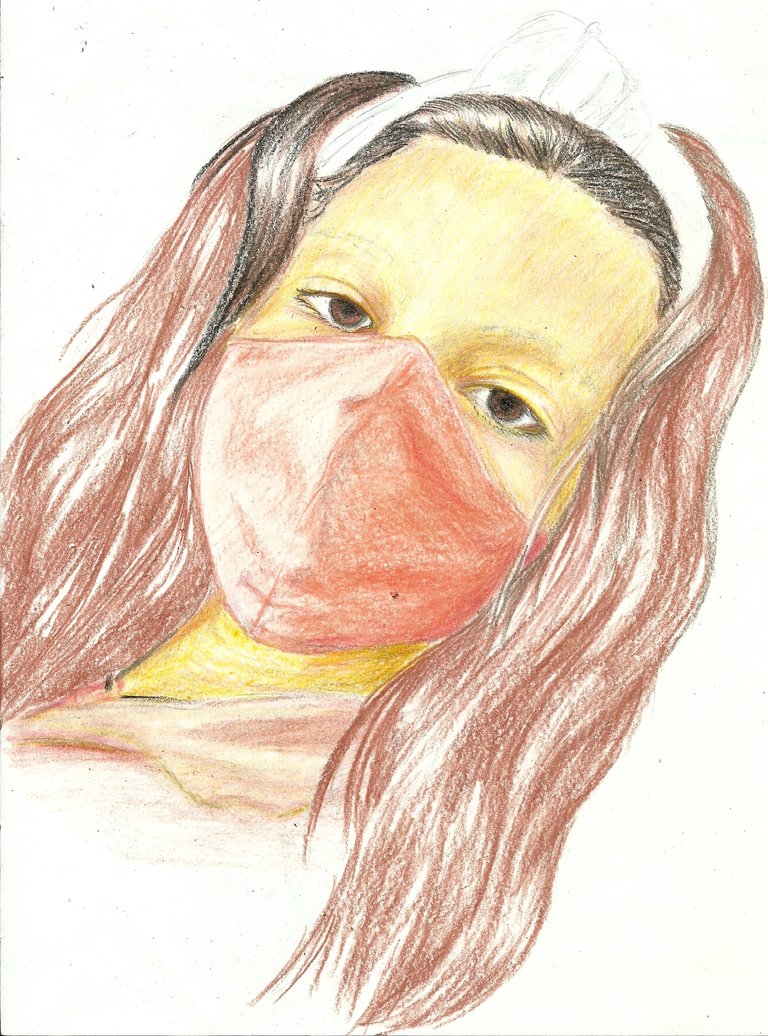 Procedo a darle dimensión y luz al cabello retirando color con la goma de borrar y difuminando./
I proceed to give dimension and light to the hair removing color with the eraser and blending.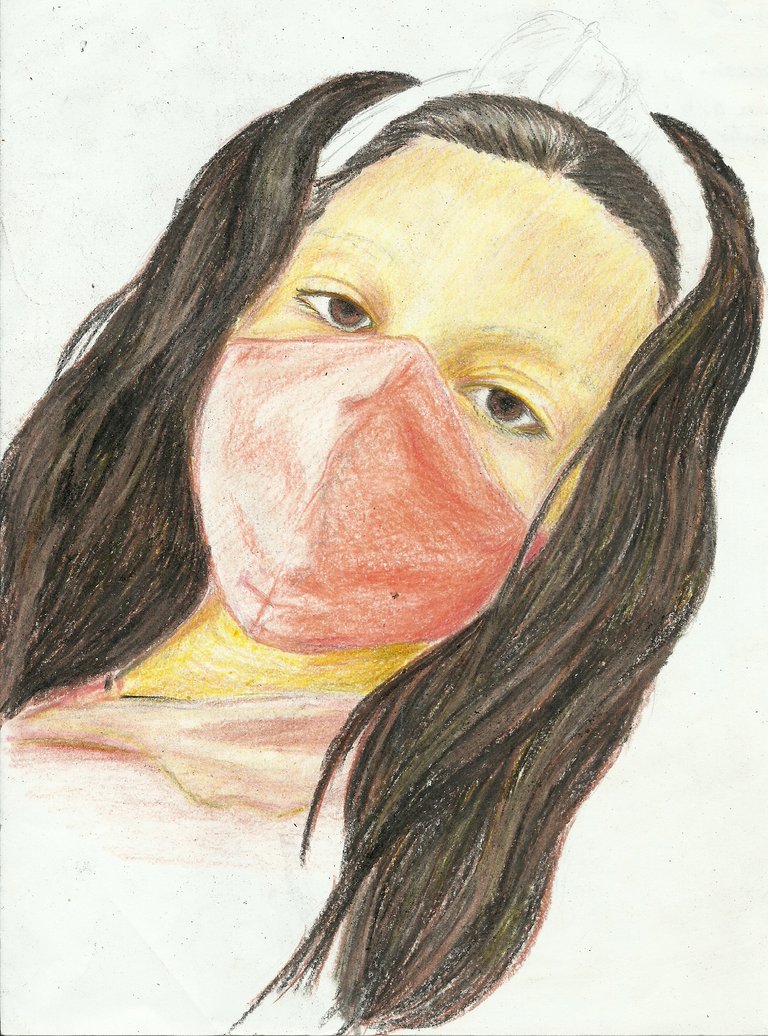 Le coloco un fondo color morado entranmandolo con negro./
I put a purple background with black.
LISTO / READY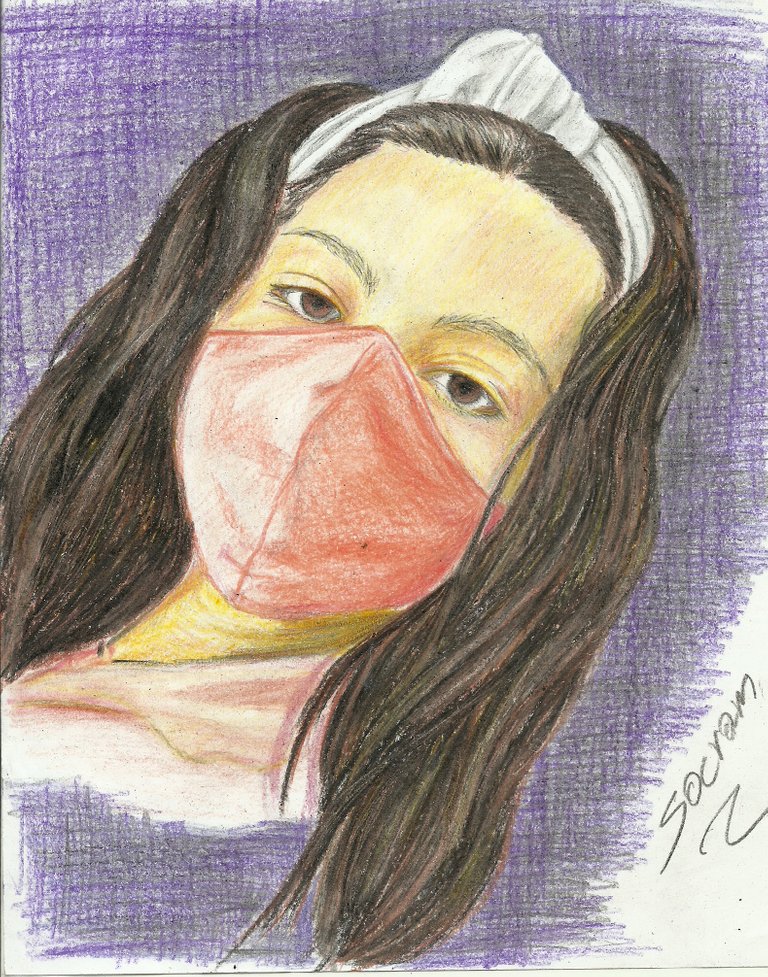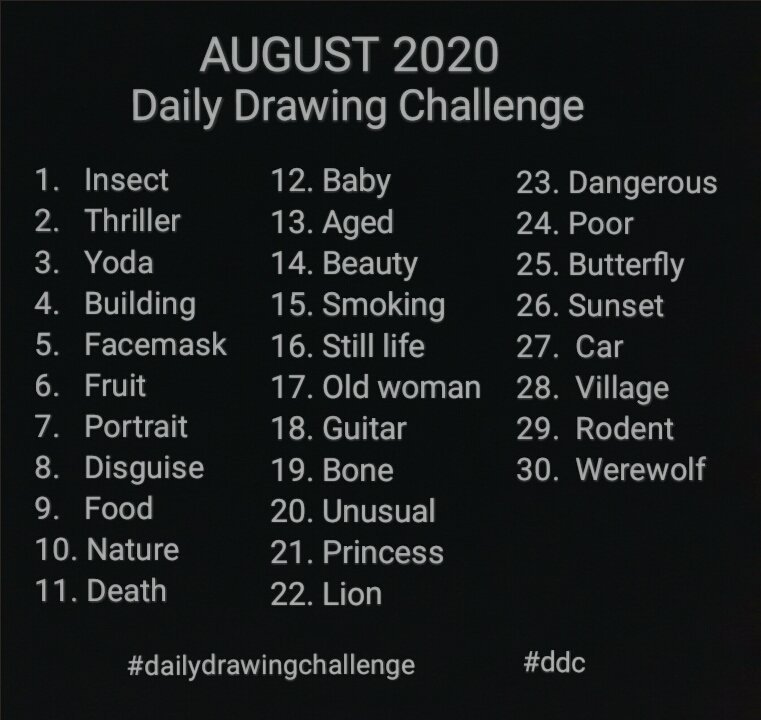 Participa en el desafío
Las reglas son simples
1-Usa la etiqueta #dailydrawingchallenge.
2-Publica en cualquier comunidad de tu elección.
3-Podrías seguir el mensaje o esbozar tu corazón diariamente.
4-Use cualquier medio de su elección.
5-Tómese el tiempo y disfrute de su dibujo; no te apresures.
Gracias.
/
Take part in the challenge
The rules are simple
1-Use the #dailydrawingchallenge tag.
2-Post in any community of your choice.
3-You could follow the message or sketch your heart daily.
4-Use any means of your choice.
5-Take time and enjoy your drawing; Do not rush.
Thank you.
Hasta el Próximo Dibujo
Until Next Drawing