📷 Ceramic souvenirs
Have a nice day! Do you know what intricate ceramic watches are made by Kuban masters?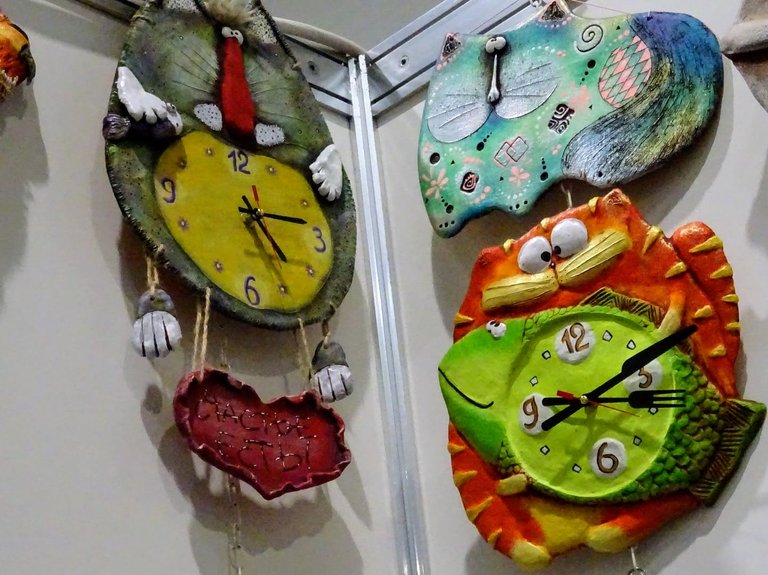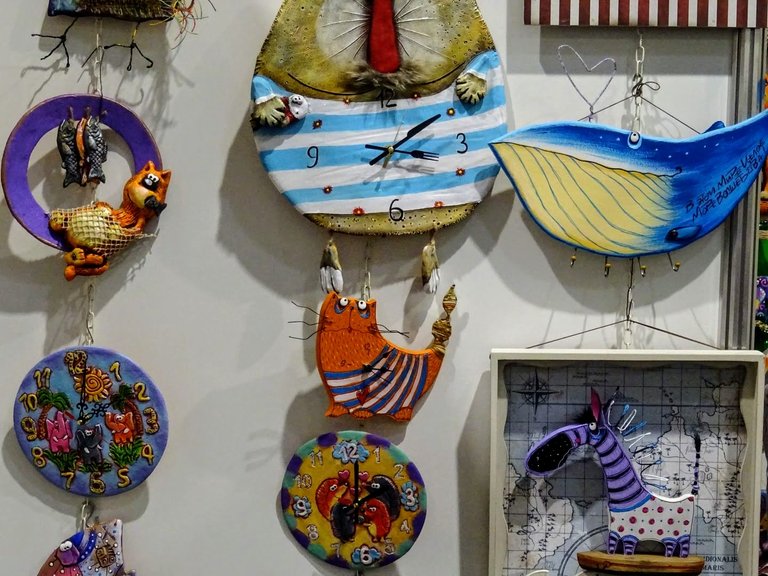 I'd buy them all, but there aren't enough rooms :-)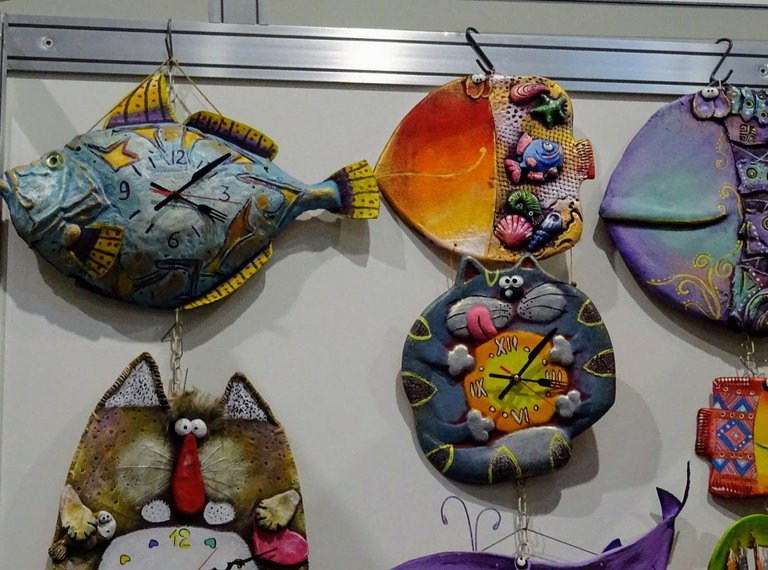 Here you will find cats, fish, and mysterious creatures from fairy tales or cartoons, choose what you want...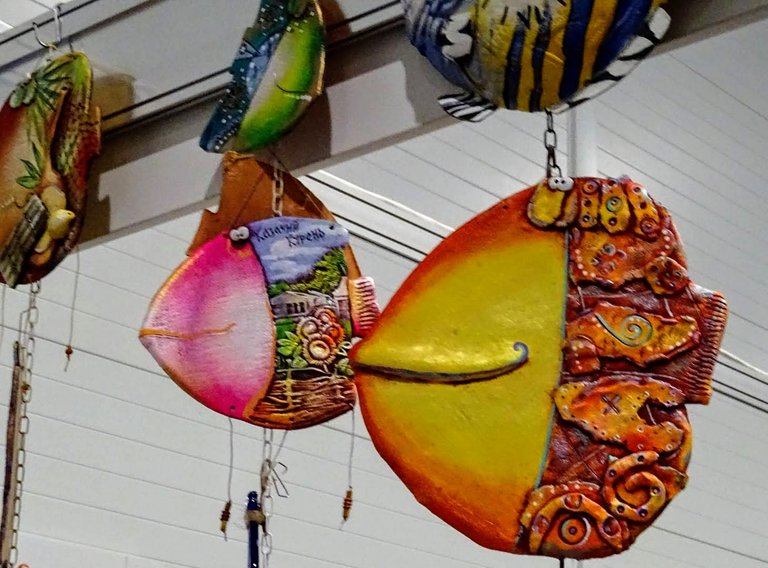 You can also order tiles according to your own sketches.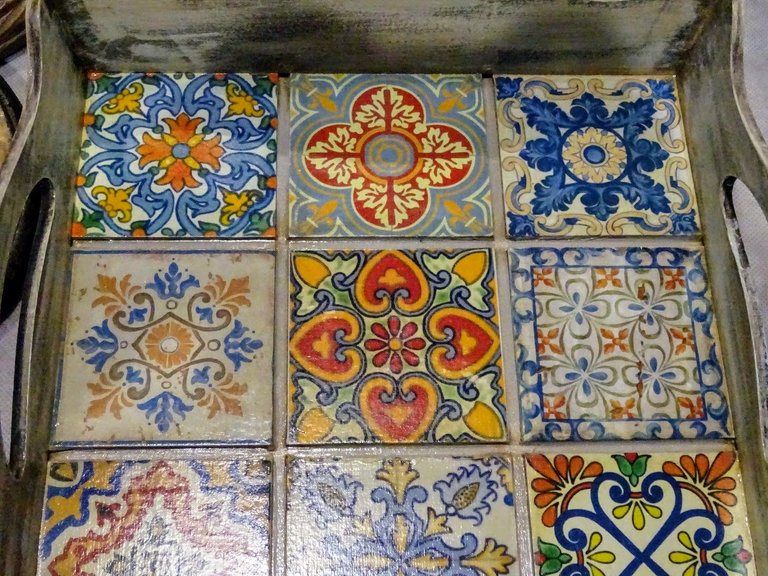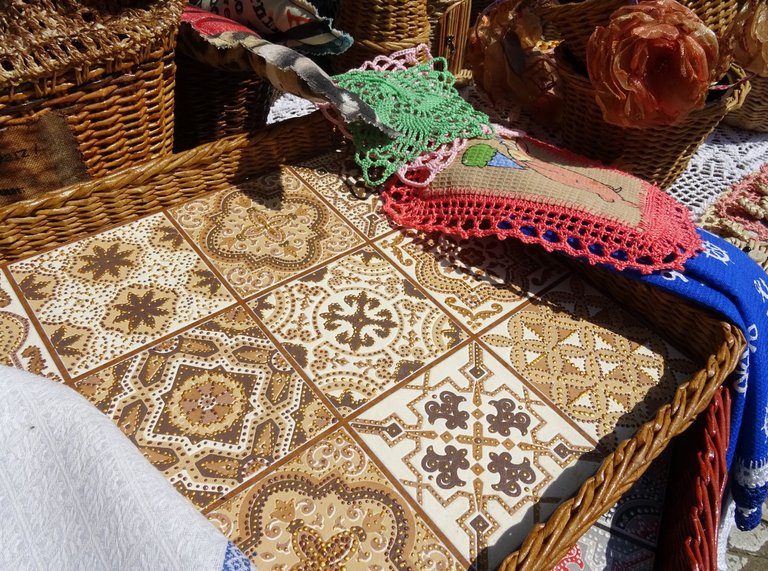 Moreover, neither the ornament nor the pattern is repeated anywhere, and the colors can be chosen to your liking.
And how many miniature souvenirs made of clay can not even count. Here and owls, and mice, and young ladies-peasants of all kinds.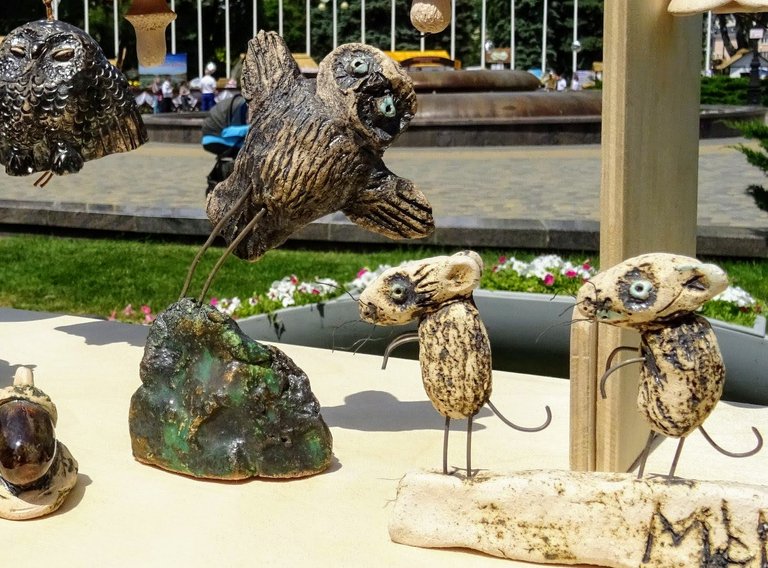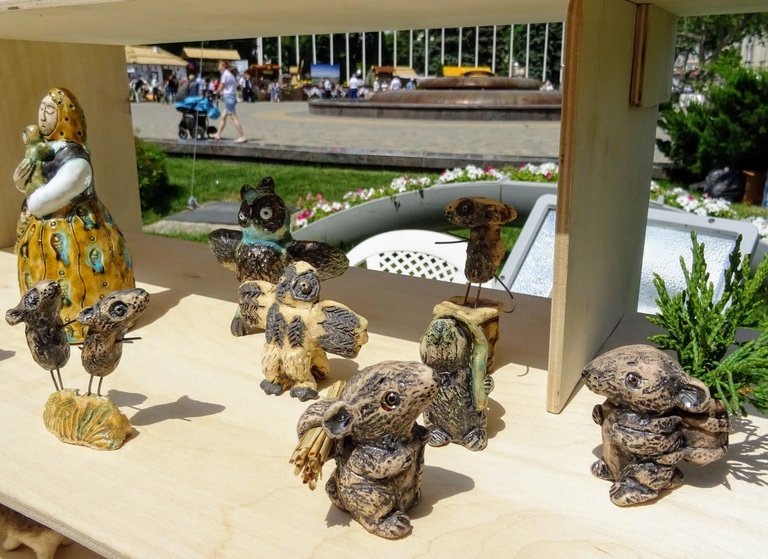 You can look at such crafts for hours. You can't beat them all anyway. And the technique is unusual. From afar, you can't tell what they're made of.
Some resemble wood carvings, others appear metallic. I liked the bluebells-fly agarics, they looked very interesting.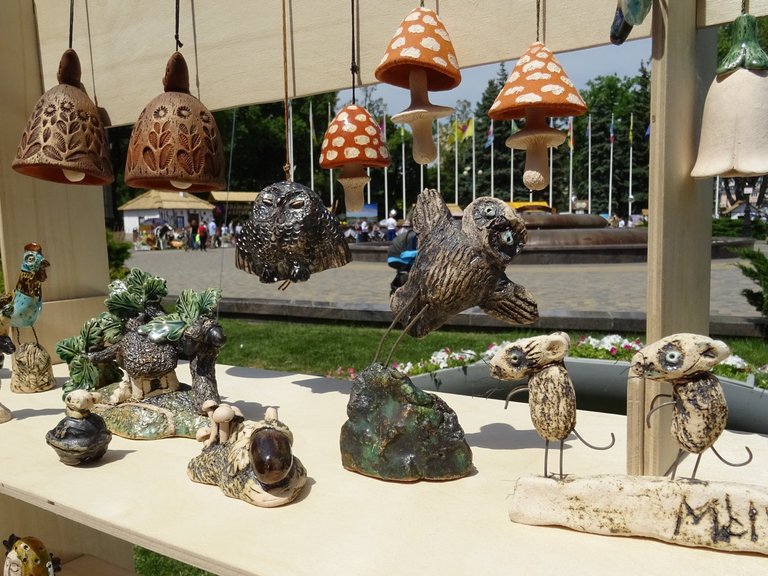 How many of you have heard of bentonite? This is a type of material for ceramics, which is a mineral of clay origin.
Such clay is pliable in a mixture with water and quickly turns into a swollen mass, capable of taking various forms even under low pressure. In addition, this type of clay is characterized by good sinterability, after which the finished product acquires the strength of the stone. But since bentonite is formed during the decomposition of volcanic lava and ash, depending on the predominance of various chemical elements in the composition, it can be either yellow, brown, gray, green and even blue.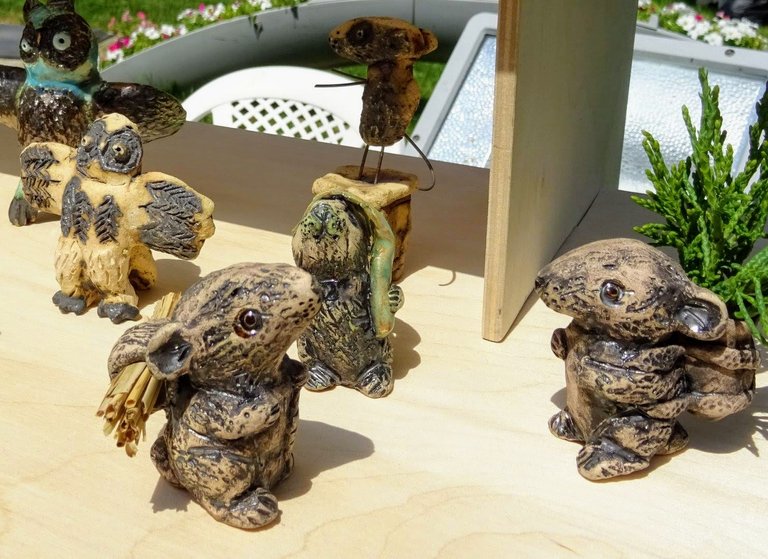 Although in addition to dishes, the masters pay great attention to the production of interior items: here and stands for incense, vases, candlesticks, Christmas toys and soap dishes, as well as a lot of miniature figures depicting the peasant life of past years. What you won't see :-)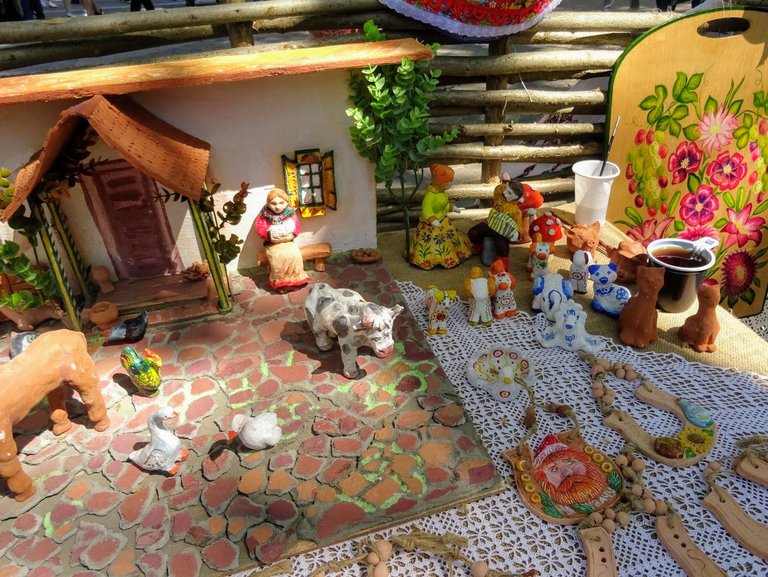 Did you like anything?
---
Thank you for Your attention and visit.
I appreciate Your feedback and comments.
I wish you luck and have a nice day!
Best wishes!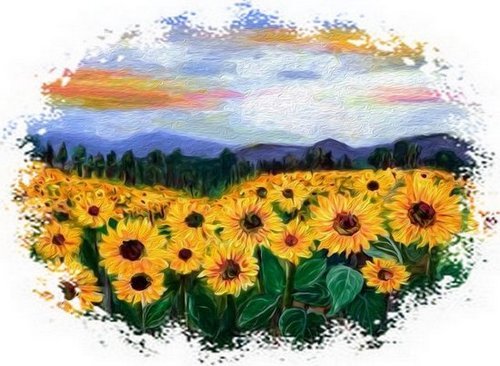 ---
---