In some of my previous contents I wote I'm having a very busy period, but not just because I have to finish some commissioned artworks.
Three weeks ago, my friend Filippo (who is a socioligist and he works at the University of Florence) asked me to give an help for an audit from the European Union about a project he worked on in the past.
You have to know that I worked as project planner and project manager for about 20 years before to change my life and to start my way on art, so I have an exellent experience to spend in this field. Years ago I decided to stop that kind of job because it was too much stressful and my health said me "You need to be more relaxed! Stop!". Since that moments I said "no" to all the assignment I received about that kind of work and the only ones I accepted was the requests from Filippo and just if he was in a big trouble that nobody else could solve.
I said yes because Filippo is an awesome friend of my hubby @paolobeneforti and me and so here I am.
To prepare the audit (we will have it on July 15th via live streaming) it's not simple because in the project are involved 5 different municipalities and to collect all the documents we needfrom them seems to be a mission impossible. Me and Filippo have just the assignment to assist the municipalities during the phases of the audit, but we're having the most part of the troubles cause some people who really don't know the differenzes between a simple timecard and a proof of payment. It's really drustrating and so I feel myself stressed.
During this day I have just few free time from this assignment and so I can't work on art, but to reduce my stress levels I take my brushes and colors for some minutes every day: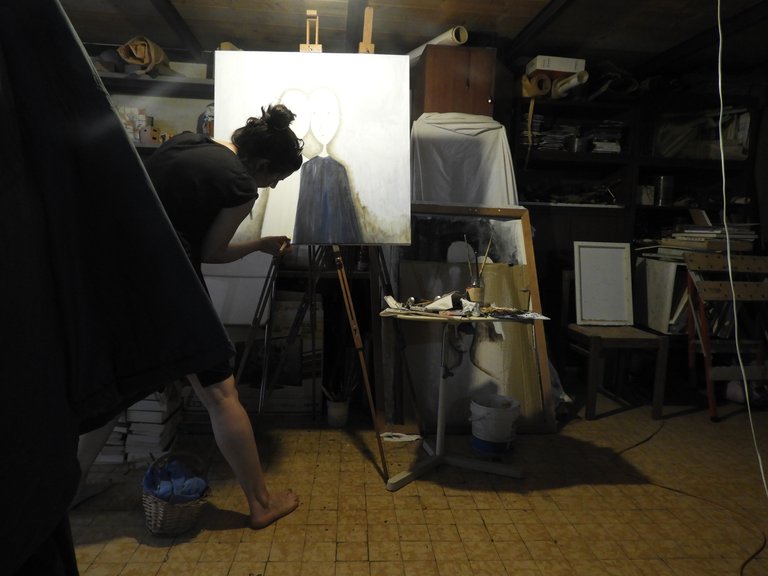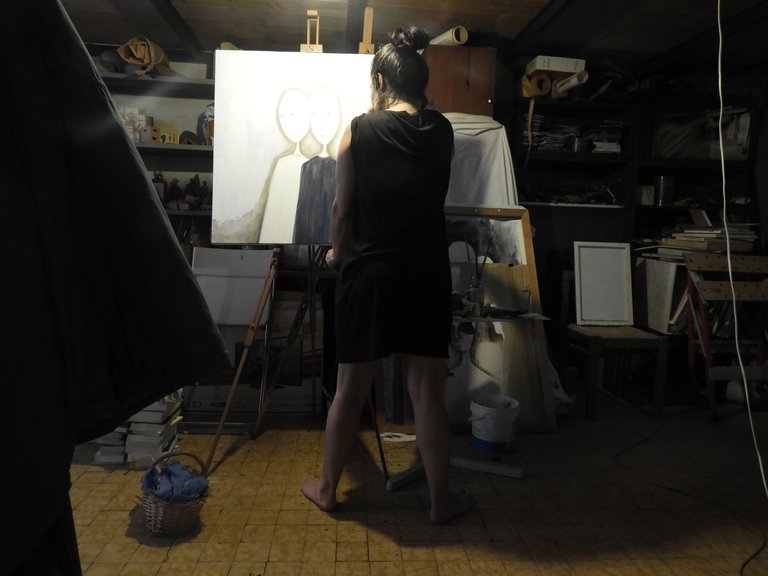 Pumping the volume of the music in my ears and giving some coats of colors on the canvas I feel myself a bit more relaxed, even if just for few minutes.
I really can't way to end this assignment and to come back to my work on art, believe me!
See ya soon and stay safe,
Silvia


***If you like my artworks, you can find them on my online shops on
Artfinder ( https://www.artfinder.com/silviabeneforti#/) and on Etsy (https://www.etsy.com/shop/vumap). ^_^ ****