Hello everyone!
Hope all are safe and well!
I am so happy to share that my brother sent me this pictures.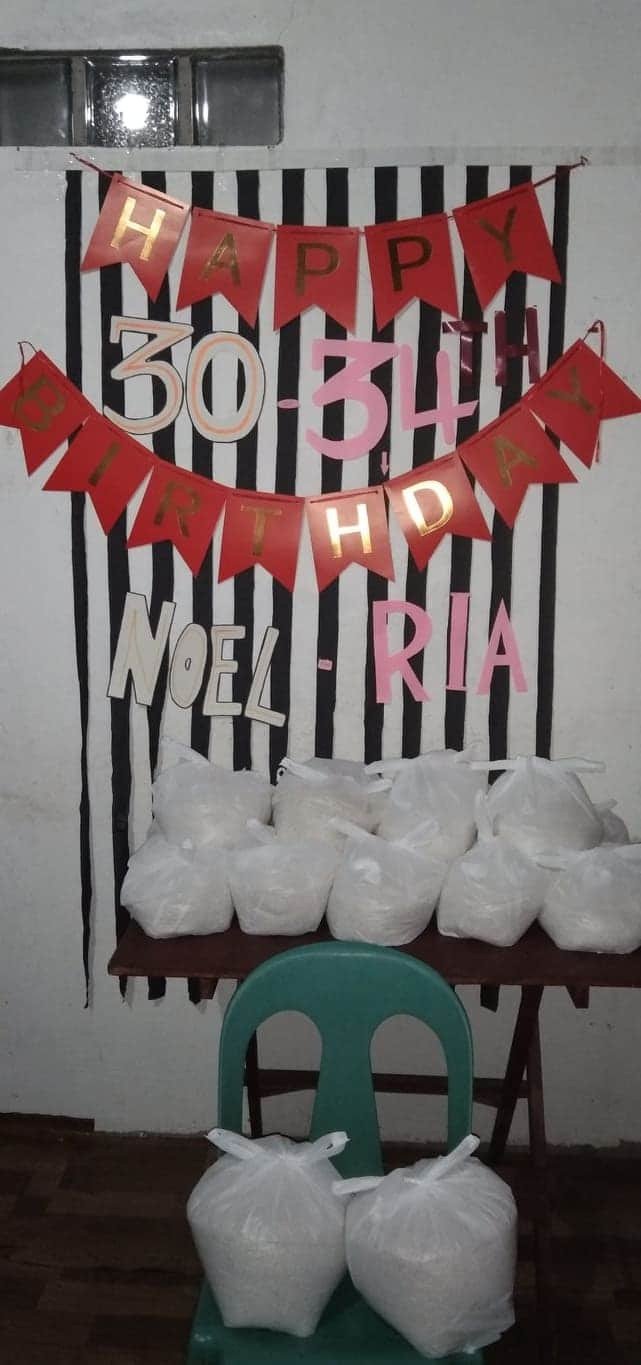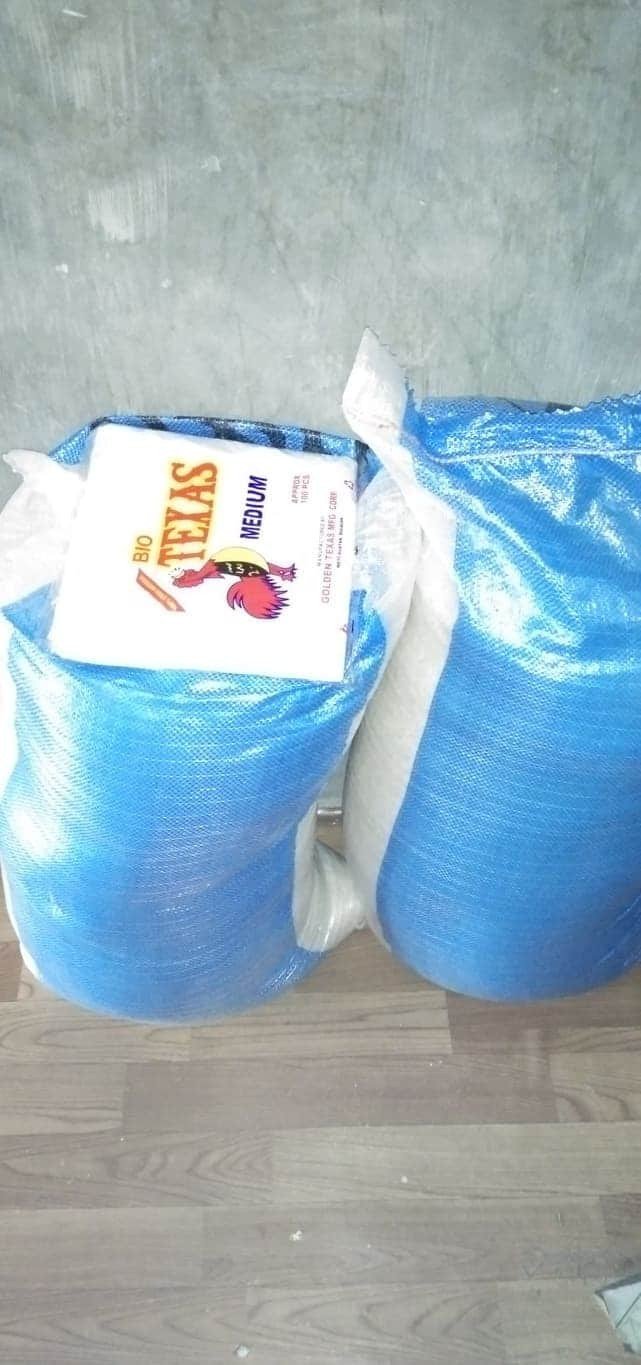 They already repacked the rice I ordered from a store owner friend that was delivered the other days. 😀
As I have said, the earnings are for the birthday gift-giving. I bought 2 sacks of rice. One is for my family's one month consumption and the other one is for the gift-giving.
My mother repacked the one sack of rice. She packed two 10 kilos and fourteen 3 kilos. I told my mother to repack into two packs of 10 kilos for my aunt and uncle and the other fourteen packs of 3 kilos are for the neighborhoods. My mother added two kilos of rice to complete the 14 packs of 3 kilos rice. Because, one sack of rice is 50 kilos. My mother repacked a total of 52 kilos for 16 packs of rice. 😀😀😀
The packed of rice are now ready for distribution. It will be distributed tomorrow on the day of my birthday. 😀😀😀💖💖💖
I am so happy to see the birthday decorations with my name together with the name of my younger brother. 😀😀😀 I am also happy to see the rice that is ready for the gift-giving. I am so happy to share in my own little way these trying times. 😀😀😀💖💖💖
I wish I could give more!
Here's the updates for the earnings I accumulated.
Total HBD - 4.749
Total HP - 19.986
Total Hive - 14.355 donations
Total SBD - 13.055
Total SP - 58.126
Estimated total value - $28 / Php 1,400 more or less
The earnings will be of big help. Thank you so much to those who keeps on supporting me. A big thanks to you all! 😘😘😘💖💖💖
Again, this countdown post is for the gift giving. 😀😀😀
I wish to share blessings amidst pandemic.
That's all for now, see you on my next countdown posts. 😀😀😀
As I said, I gonna share here my BTC, ETH and PHP wallet address. Anyone who is willing to share blessings too are most welcome. I thank you all in advance. 😃
BTC Wallet Address:
36jWzkMhgnbiJTtdKbkE7HGQ9V2C8EMTAf
ETH Wallet Address:
0xc76772c1668cdf4774463bae51261529ccc194e1
PHP Wallet Address:
3BTJLhq4f5Q2yzAHGMAgeg4DTQ5MEskbEo
If there are anything I miss to tell I gonna share it on my next countdown posts.
If there are anything that I break the rules in posting my contents just let me know. I am willing to listen and hear all your feedbacks.
Thank you and have a Blessed Day to us all!
Lovelots,