We are getting bored at times and my niece had an idea what to do. She told me that we should make mango and langka (or jackfruit) so she requested to her dad to buy the ingredients.
Ingredients
Jackfruit
Mangoes
Condensed creamer
Bread
Eggs
Bread crumbs
Procedure: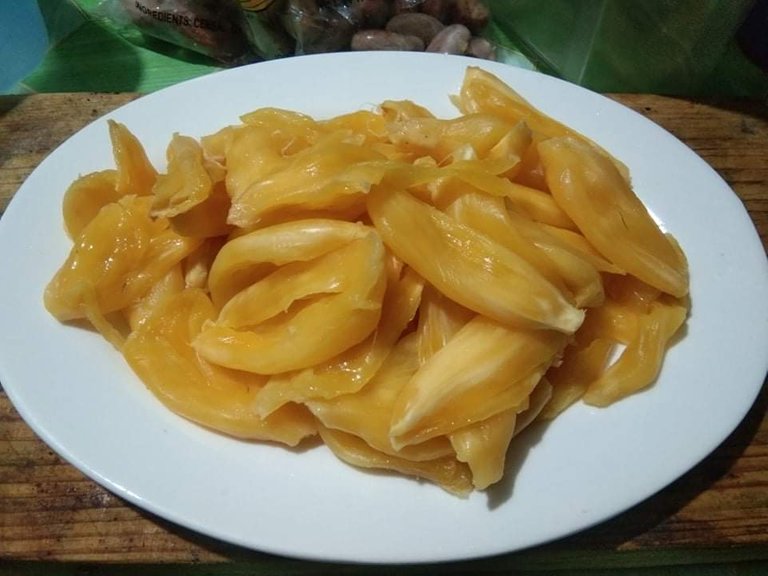 Peel the jackfruit, and separate the fruit pods from the rags and core. Regarding the seeds of the jackfruit, it is edible too. But it's not part of this recipe.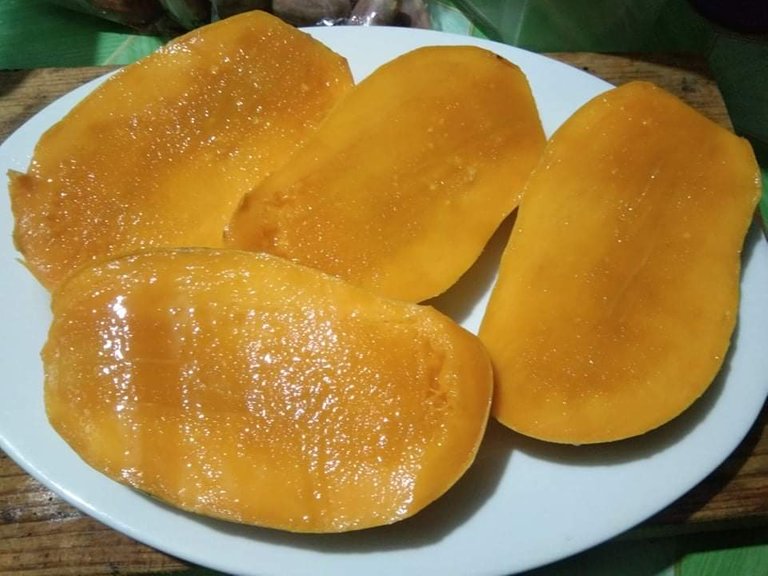 Slice the mangoes in half, then slice into cubes. Peelings should be removed.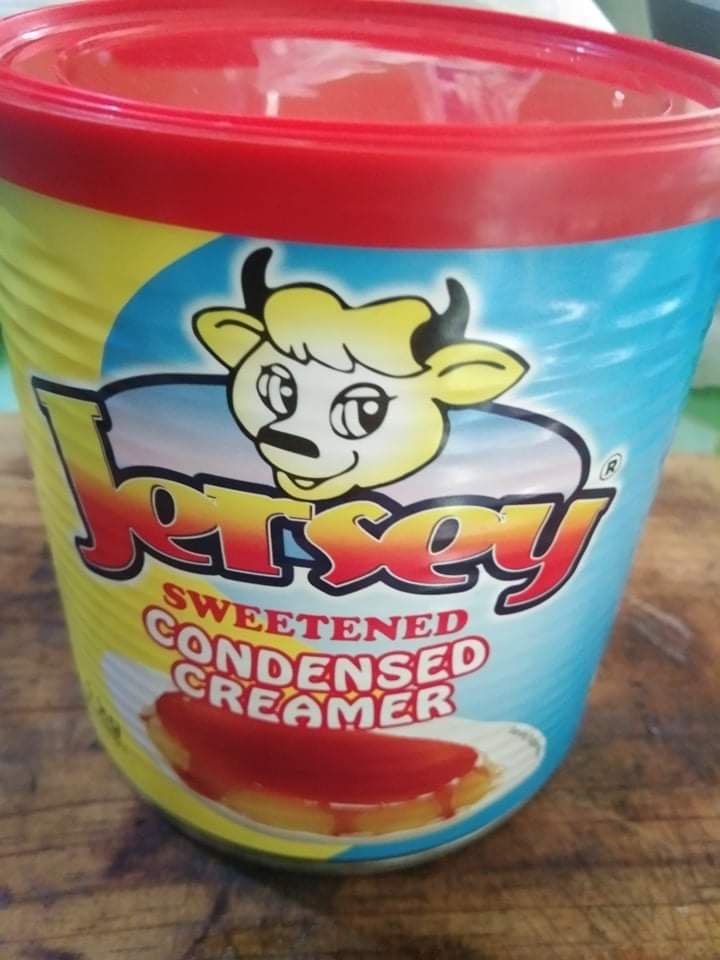 We bought Jersey aside from the other brands of condensed creamer, and this is good.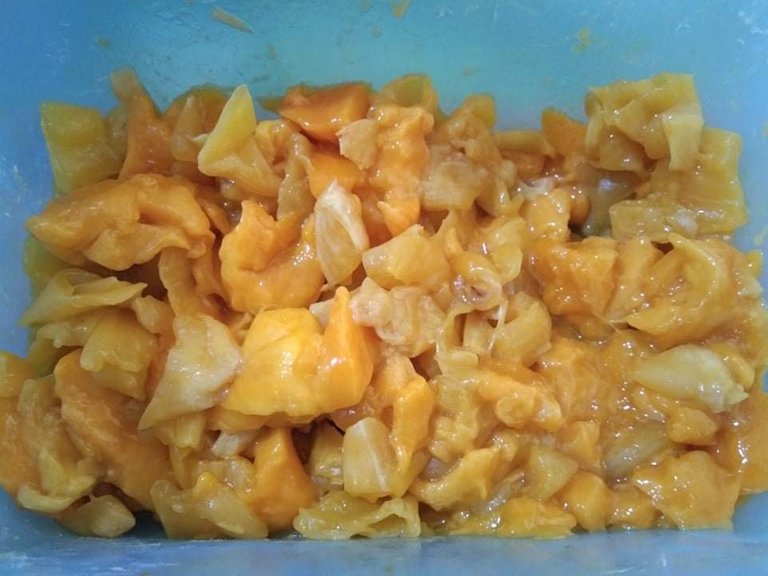 Slice the jackfruit pods, and them combine it with mangoes.

Add the condensed creamer, and stir with the jackfruit and mangoes.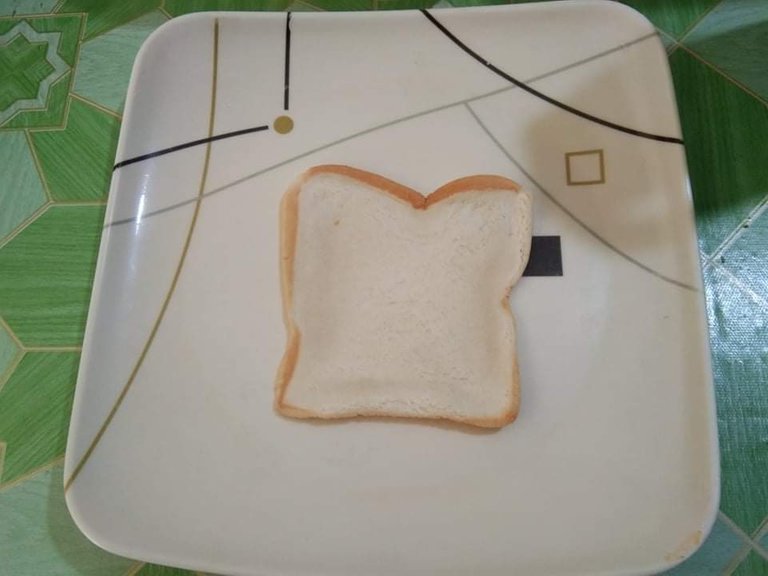 Flattened the bread, which will serve as substitute of dough.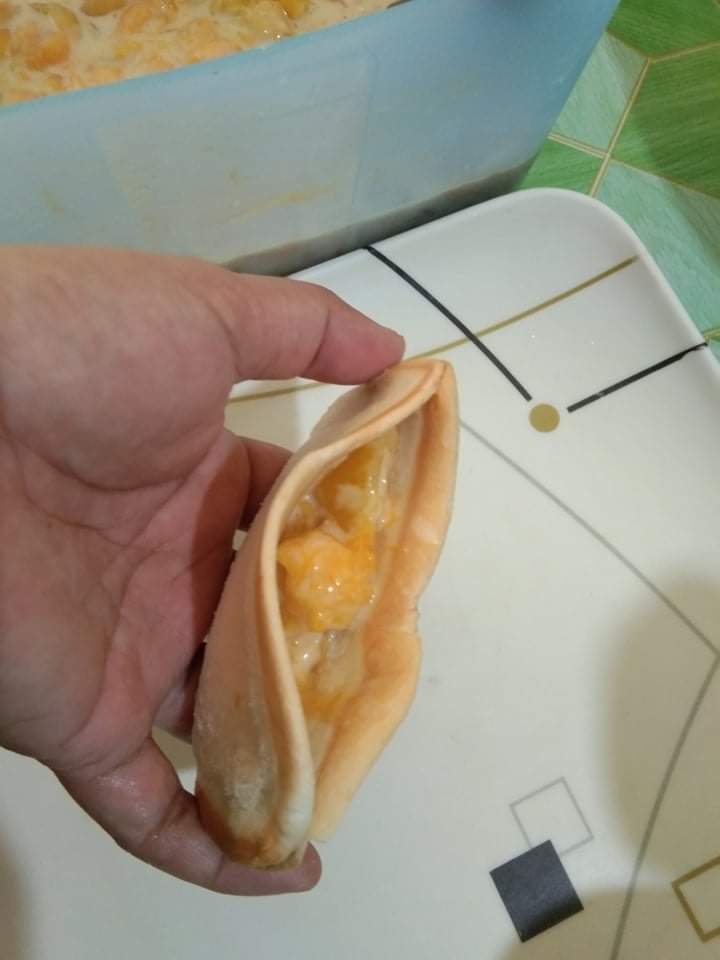 Put some mixture of jackfruit and mangoes on the bread, and fold.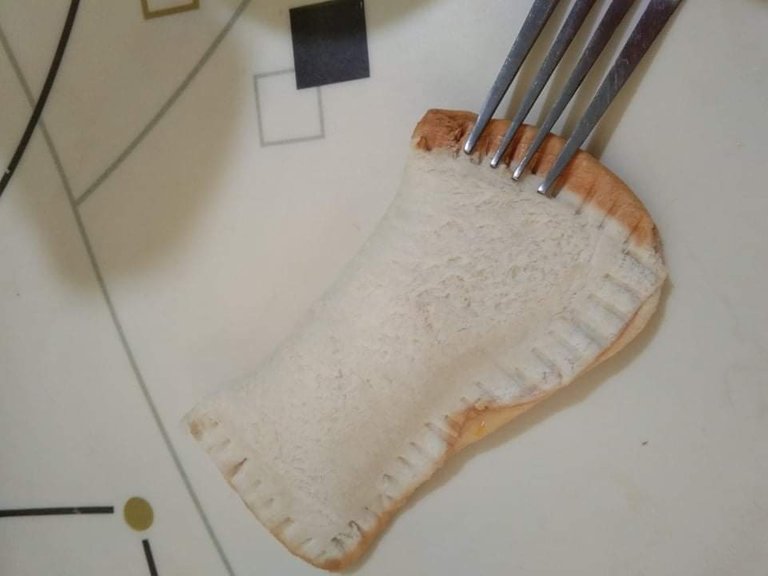 Seal the bread using fruit. You can do these on other pieces of the bread.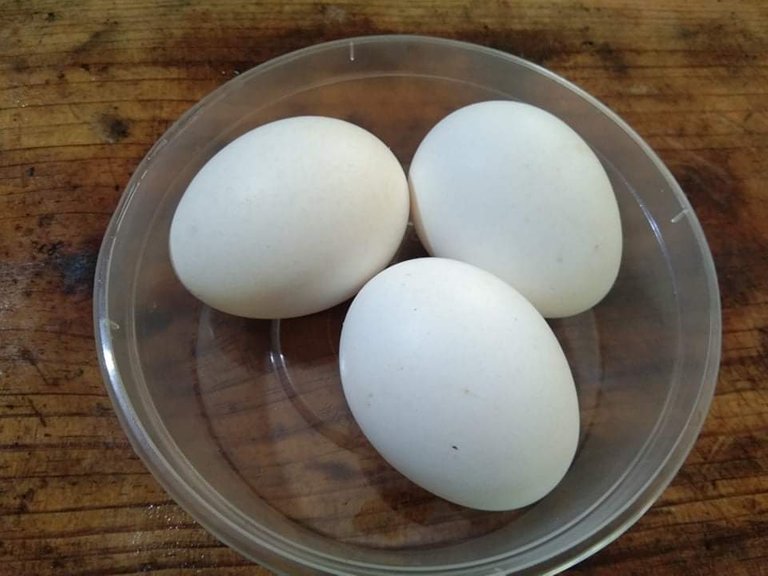 I used only three eggs. Bate all of them.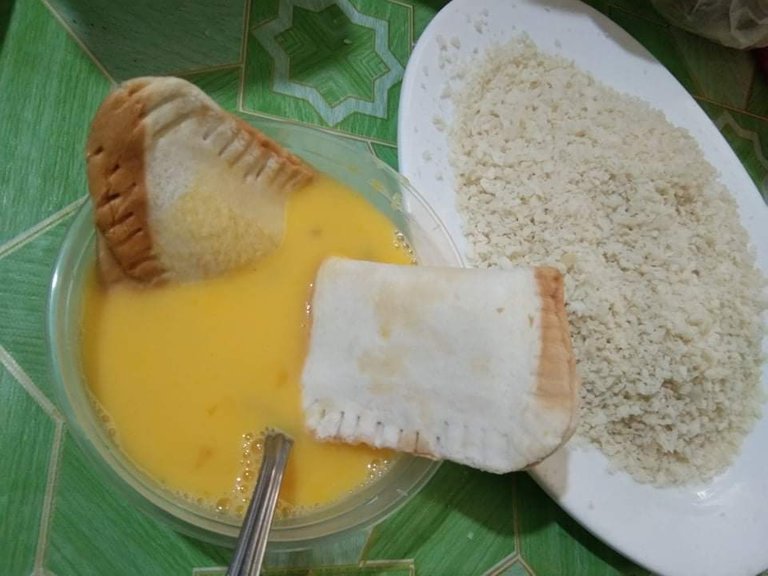 Pour the bread crumbs on another plate. Dip the bread folded with jackfruit and mangoes, then coat with bread crumbs. Fry, and drain from excess oils. If you don't have bread crumbs, Skyflakes crackers will do by grinding them until it is of the same texture of the bread crumbs.

Time to eat the jackfruit and mango pie friends!