This is my sketch and painting Skill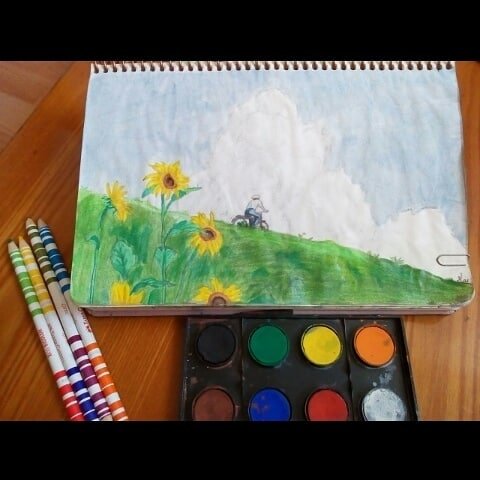 Hello everyone, This is my first post on Gems community. Today I post Sunflower in summer Sketch and Painting . This is different style art design.
In this sketch i add a boy who cycling on this way.
Whole sketch make by simple pencil and watercolor . It's look a summer.
ORIGINAL :

Credit: Archillect
I upload whole steps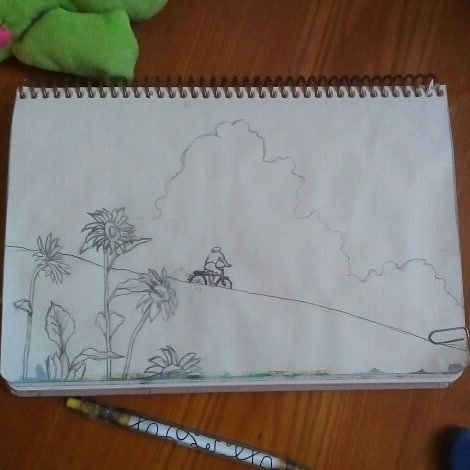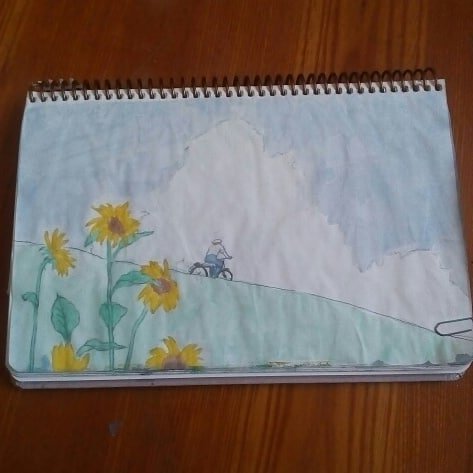 The Original Painting: