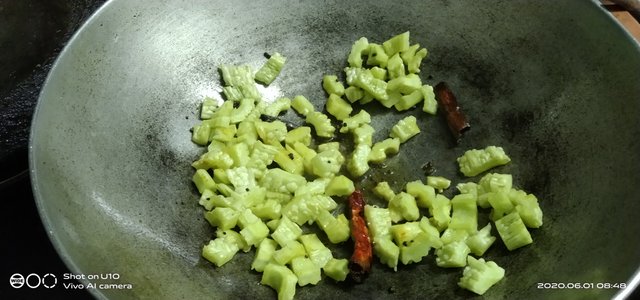 Have you heard of bitter gourd aka karela in Hindi and pavakkai in Malayalam?
It is a healthy veggie and can be consumed by diabetics on a daily basis. Some people who are brave enough try drinking a smoothie too.
I hope you try it out as a fry or like the curry I made or just mix it in a curry.
Ingredients
Bitter gourd - 1 small
Tamarind paste
Cooked tuvar dal(pigeon pea)
Masala powder/sambar powder
Dried red chili - one small
Mustard seeds - one spoon
Salt as required
Vegetable oil - two tbsp
Water - two and a half cups approx.
Curry or coriander leaves for garnishing
A pinch of turmeric powder
Method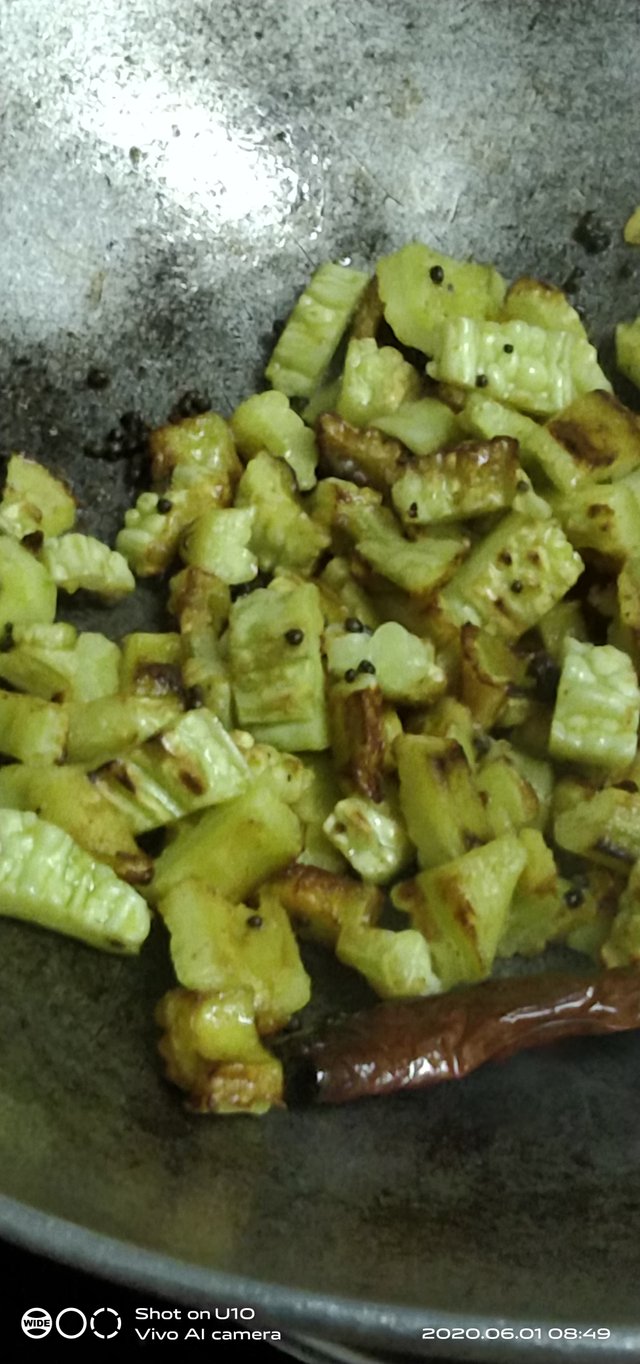 (fried gourd)
Slice the gourd into small pieces. Heat a wok and pour the vegetable oil. First, put the seeds and then the broken red chili and let it sputter. After that, add the sliced gourd and fry it a bit. Then add the tamarind paste diluted in a little water and about two cups of water along with salt and a pinch of turmeric.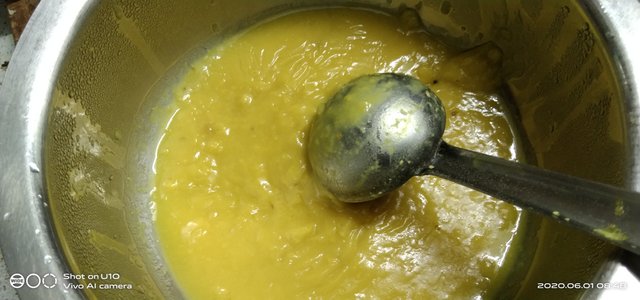 (cooked dal)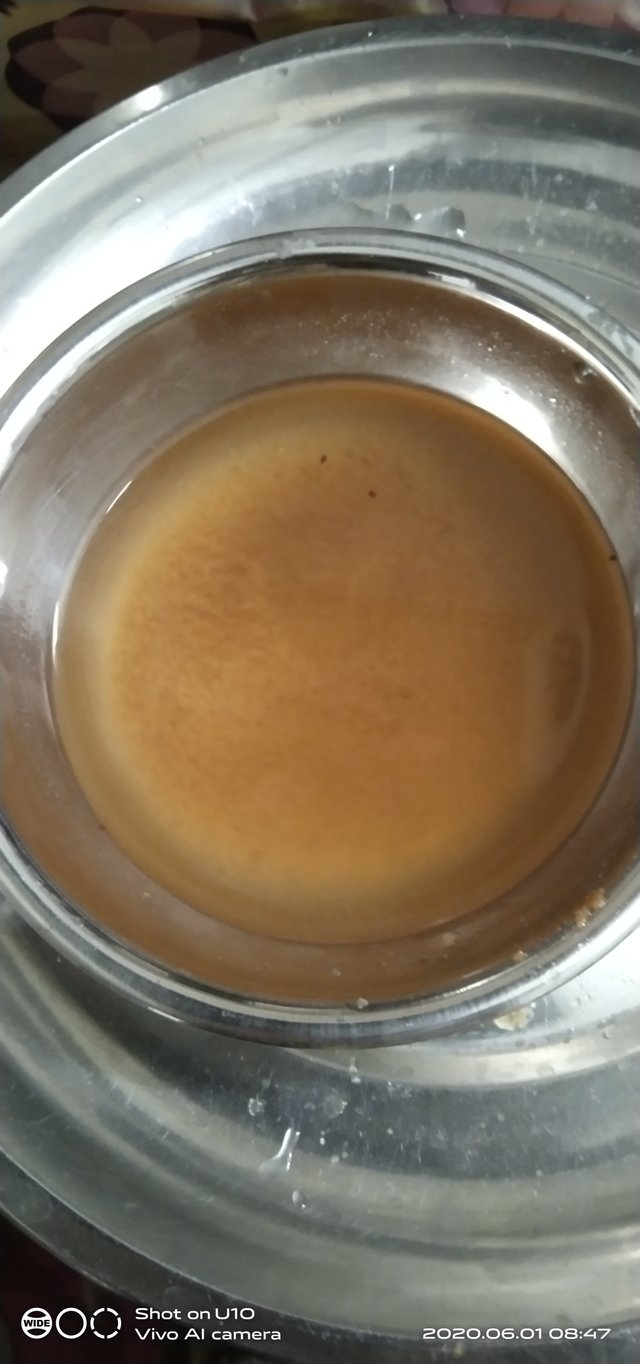 (tamarind water)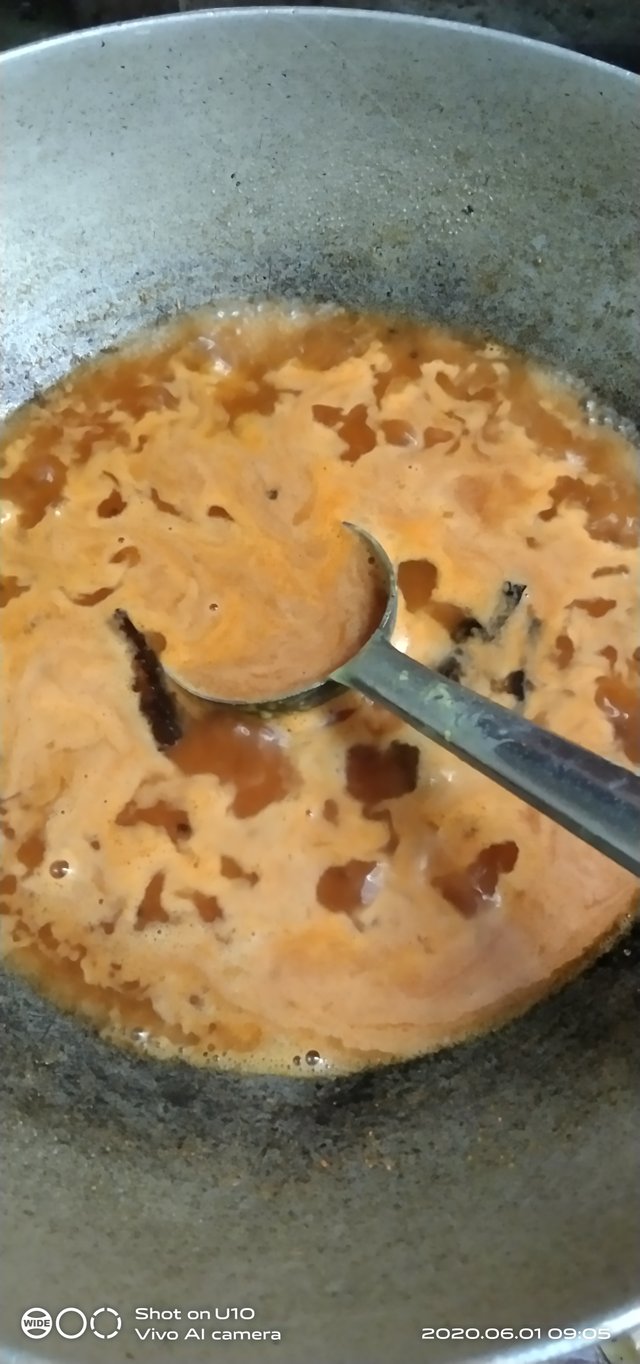 (after adding spice mix)
Let it cook well.
Then add the sambar powder aka spice mix or masala powder as per your taste and 'hot' toleration. You can add a mix of coriander powder and black pepper powder if you don't happen to have any other spice mixes around.
Let the mix boil well and then add cooked tuvar dal and mix well.
Switch off the stove and transfer it to a dish and serve after garnishing.
It can be had with hot rice and/or chapathi/roti/breads.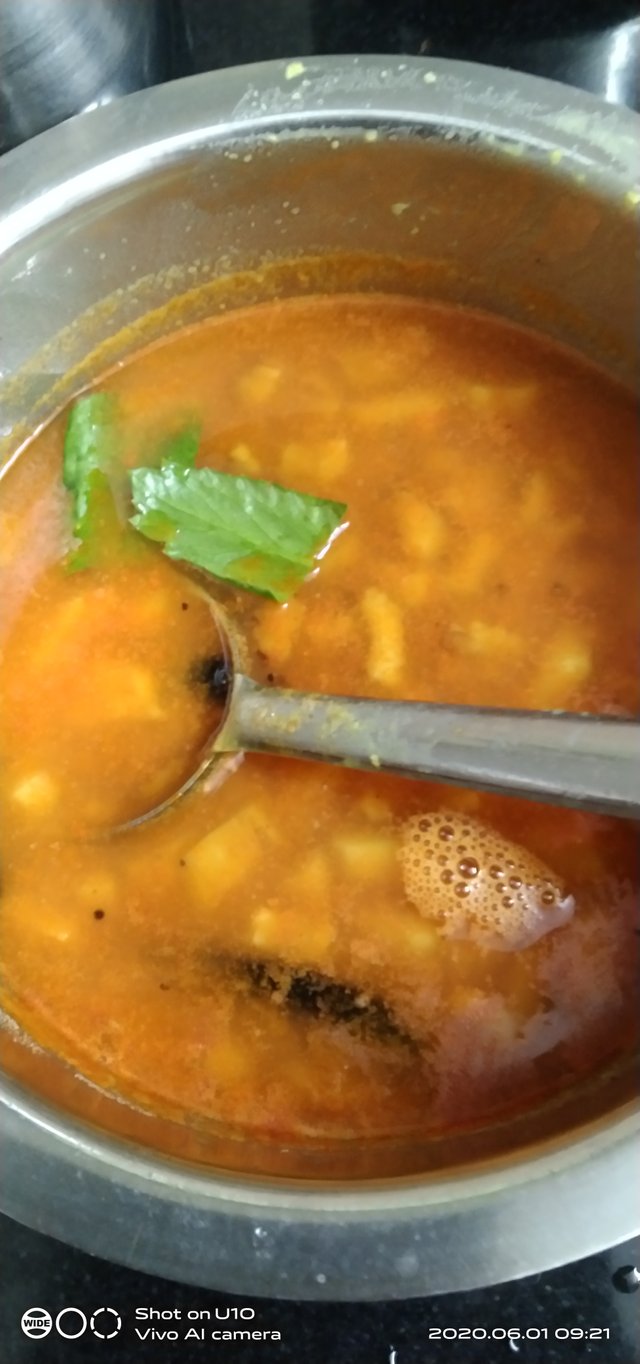 It is a soup-like dish but you can add coconut paste and thicken it if you like.
images source - sayee