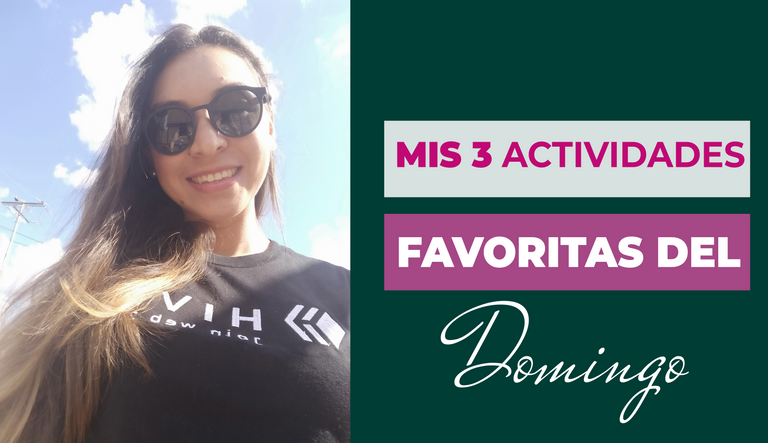 I believe that as well as the time the days of the week have been created to condition people who work in working days, and to organize a little society, during the week full work and weekend to enjoy. However this is not the reality of all, if you ask me, I would like to live traveling and knowing the world. However, at the moment I am in the process of construction and I have to save as much as possible and study hard if I want the life I dream of.
So, I work weekdays and weekends too, so far I am lucky enough to adapt my schedule to my needs, I mean I set the times when I work and when to be free.
Even so, Sundays are still some special days, sometimes it's one of the days where I work the most, lol, but I also like to relax a little, go out to enjoy, sleep a little more and organize everything I need to start the week in the best way.



I think it is essential to have one day a week to rest a little more, to have time for ourselves, to watch a movie, to go for a walk with the family, to prepare a delicious dinner, to play soccer with your friends, to organize your week to get the most out of it.
The moments of reset are important, also important are the moments we dedicate to review and analyze our plans, I also like to do this on Sundays. However, I like to enjoy whenever I can and I try to make the most of my time no matter the day.
What do you like to do on Sundays?
---
---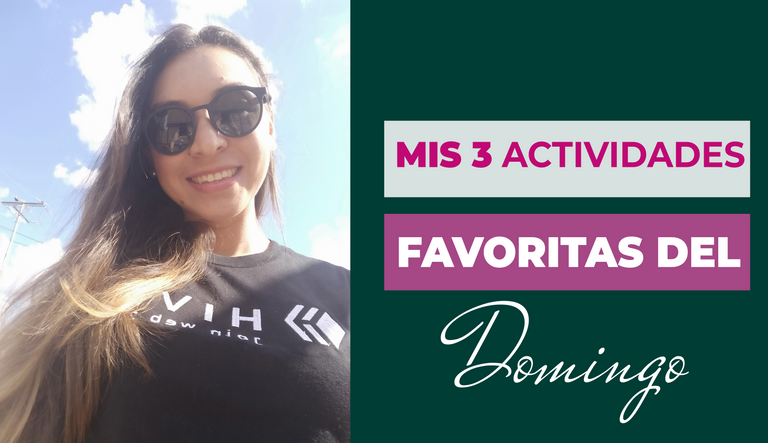 Creo que así como el tiempo los días de la semana han sido creados para condicionar a las personas que trabajan en jornadas laborales, y para organizar un poco a la sociedad, durante la semana full trabajo y el fin de semana para disfrutar. Sin embargo esta no es la realidad de todos, si me preguntas, yo quisiera vivir viajando y conociendo el mundo. Sin embargo en este momento me encuentro en proceso de construcción y tengo que ahorrar al máximo y estudiar mucho si quiero la vida que sueño.
Entonces, trabajo los días de semana y los fines de semana también, hasta ahora tengo la suerte de adaptar mi agenda a mis necesidades, es decir yo establezco los horarios en que trabajo y cuando estar libre.
Aún así los domingos siguen siendo unos días especiales, a veces es uno de los días donde más trabajo, lol, pero también me gusta relajarme un poco, salir a disfrutar, dormir un poco más y organizar todo lo que necesito para empezar la semana de la mejor manera.



Pienso que es fundamental tener un día a la semana para descansar un poco más, para tener tiempo para nosotros mismos, para ver una película, para salir de paseo en familia, para preparar un cena deliciosa, para jugar el futbol con tus amigos, para organizar tu semana y así sacarle el máximo provecho.
Los momentos de reset son importantes, también son importantes los momentos que dedicamos a realizar revisión y análisis de nuestros planes, esto me gusta también hacerlo los domingos. Sin embargo me gusta disfrutar siempre que puedo y trato de aprovechar mi tiempo al máximo sin importar el día.
Y a tí ¿ Qué te gusta hacer los días domingos?

Fotografías de mi autoría
Traducido con Deepl



---


Otras redes:
Professional account | 3speak.online| Instagram | Youtube Vlog | Youtube Blockchain