Hello everyone,
Hope you all are well ...
This is post is to show my weekly splinterlands battle challenge with RUSTY ANDROID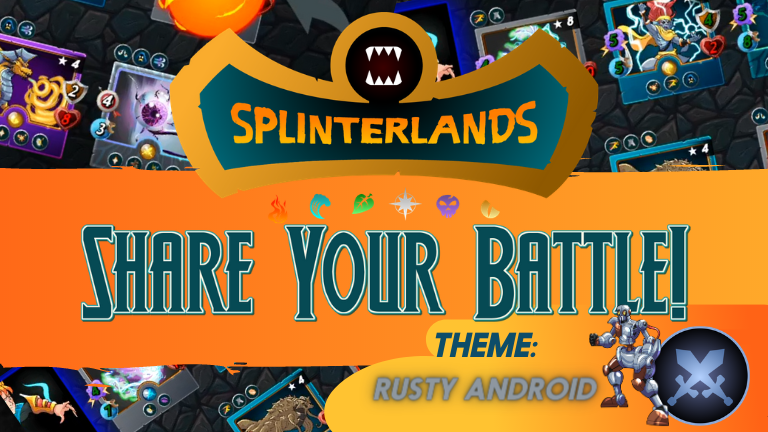 You may join the contest too with the following link.
To watch my battle; please watch the following video.
Link of playing with me in steemmonsters.com
THEME: RUSTY ANDROID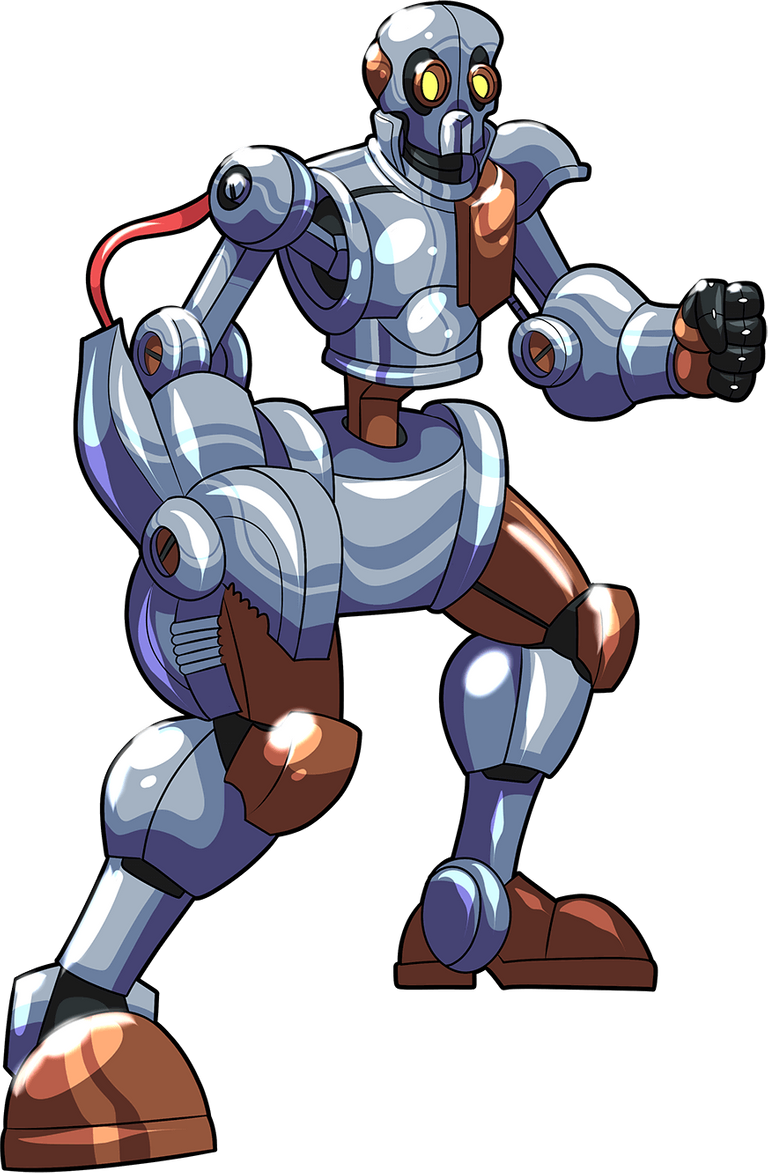 Edition: REWARD
Rarity: COMMON
Element: NEUTRAL
ATTACK: MELEE
ABILITIES: Magic Reflect at level 1
CHALLENGE RULES
I created a post sharing a video of one of your battles using RUSTY ANDROID and have placed it above.

I've Tagged splinterlands and spt.
About my lineup:
Today I am using only 4 battle heroes on my game, Goblin Mech in the first place and RUSTY ANDROID 2nd place.
To explain the lineup I should say that as far as I've learned about the game, I need to use a melee attack monster in the first place. RUSTY ANDROID, Goblin Mech is a very good card, it's the ability to fight alone has won the battle
In the game, RUSTY ANDROID, Goblin Mech's performance are very good. I am happy to play with the battle.
to be honest, RUSTY ANDROID this card was a very good performance today . I know RUSTY ANDROID is a very good card, I am happy to play with and like his performance. I will definitely watch and update his level play. really I love the card
RUSTY ANDROID die at the last moment and play in the last round kill the last Round enemy attacked. It gave me a lot of joy !!!!
I am fascinated to see the enemy attack from at last place of this card.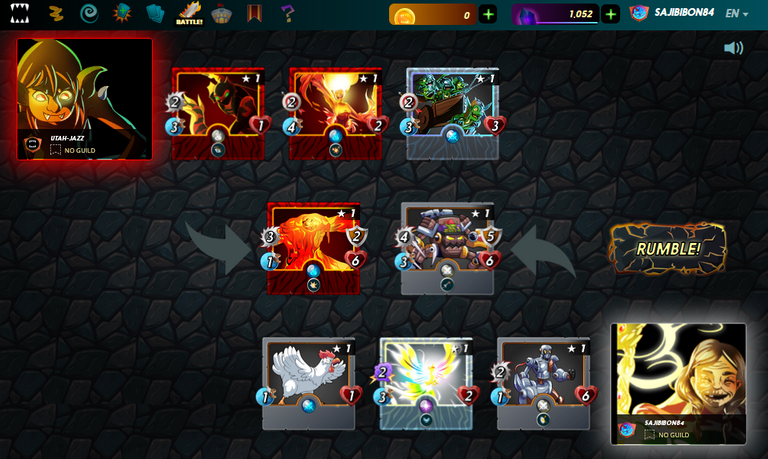 Then I used other cards according to their mana and power. today I got a low 23 mana power for the battle game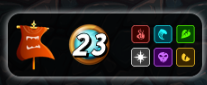 I won the battle with low mana power -23 mana, so I feel very good,
My strategy worked and I'll use cards according to mana and power next time.

I use RUSTY ANDROID in 2nd place. actually, I am using RUSTY ANDROID in the 2nd-place because I knew it it's attacked damage power today's my card is only 01 so that level card can't really be attacked to enemy front side but power and performance is very good ability and efficiency

Okay, I'm going to share it on Twitter.
Some screenshot of my battle.
ROUND 01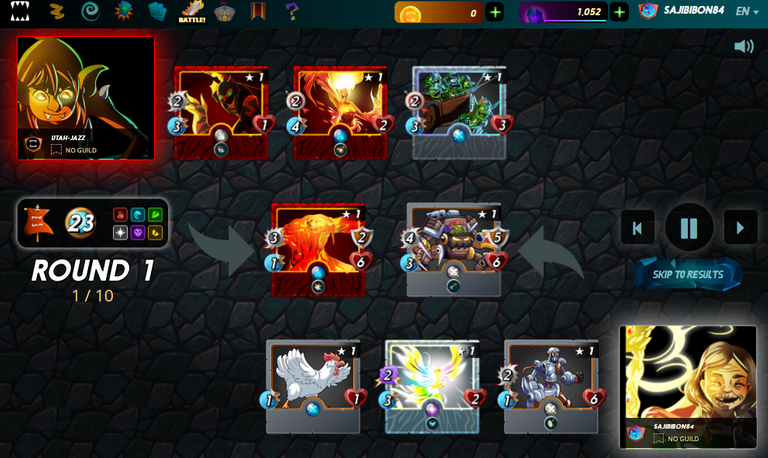 ROUND 02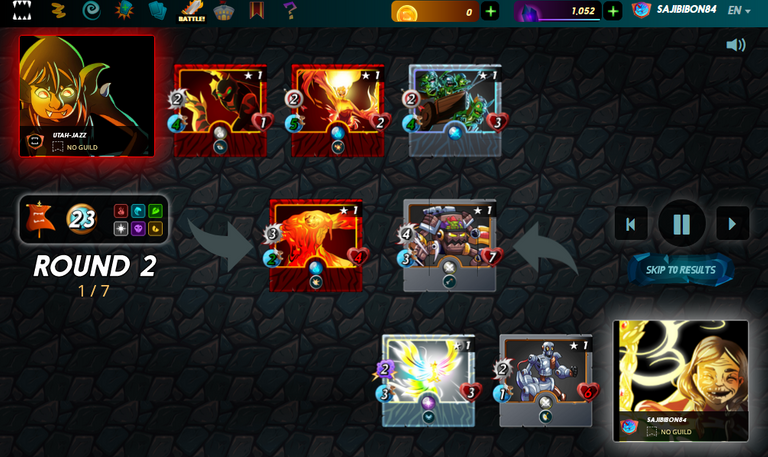 ROUND 03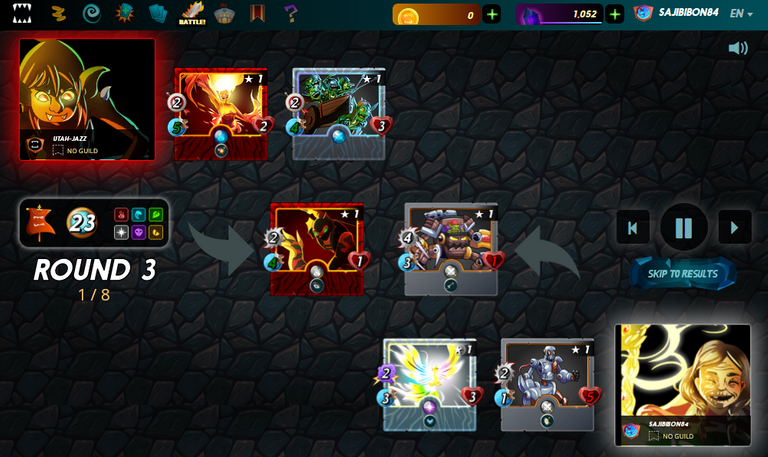 ROUND 04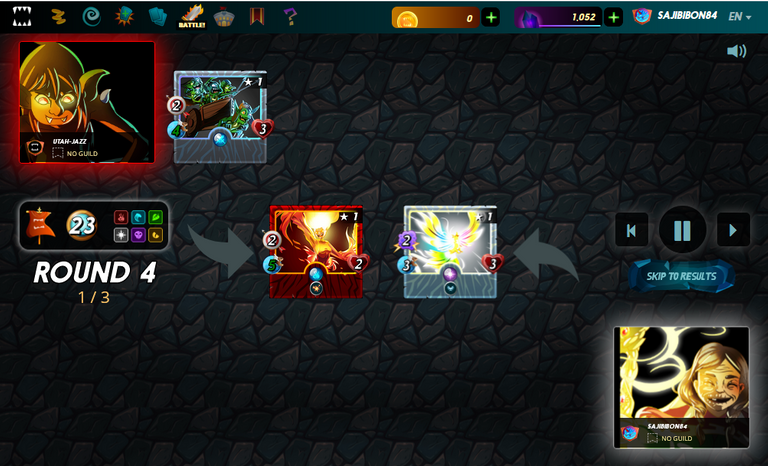 WIN THE BATTLE CHALLENGE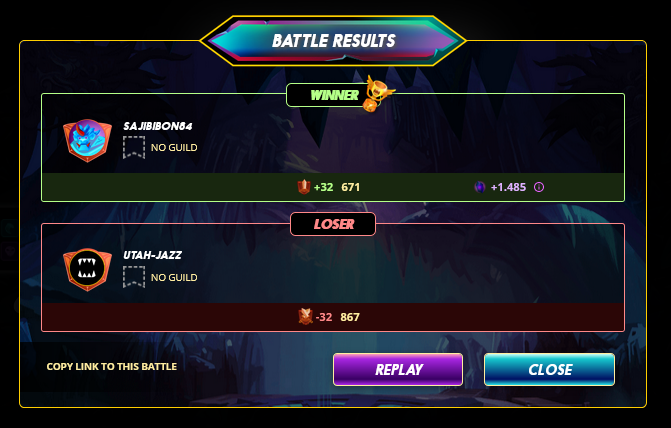 LIST OF MY BATTLE HERO'S DETAILS
BATTLE HERO 01: Goblin Mech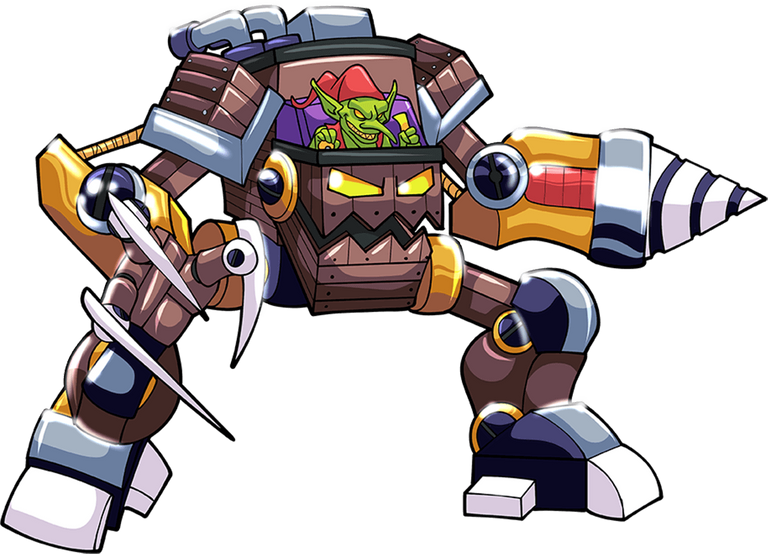 BATTLE HERO 02: RUSTY ANDROID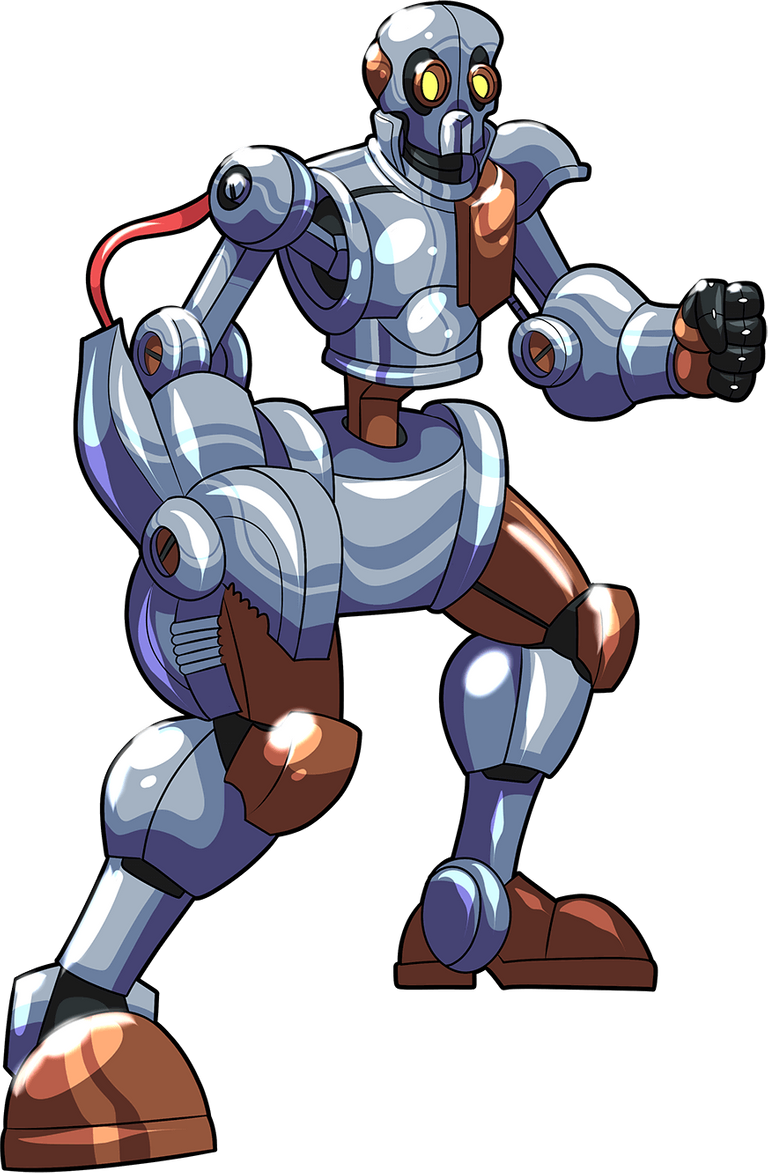 BATTLE HERO 03: Light Elemental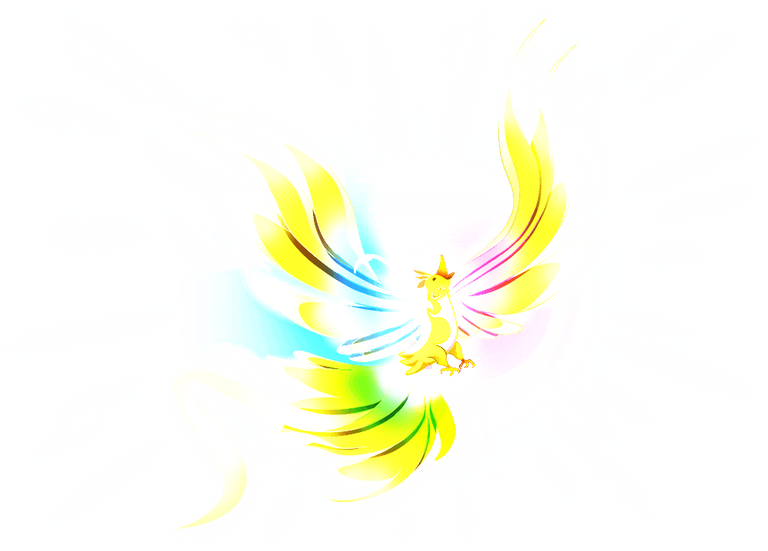 BATTLE HERO 04: Furious Chicken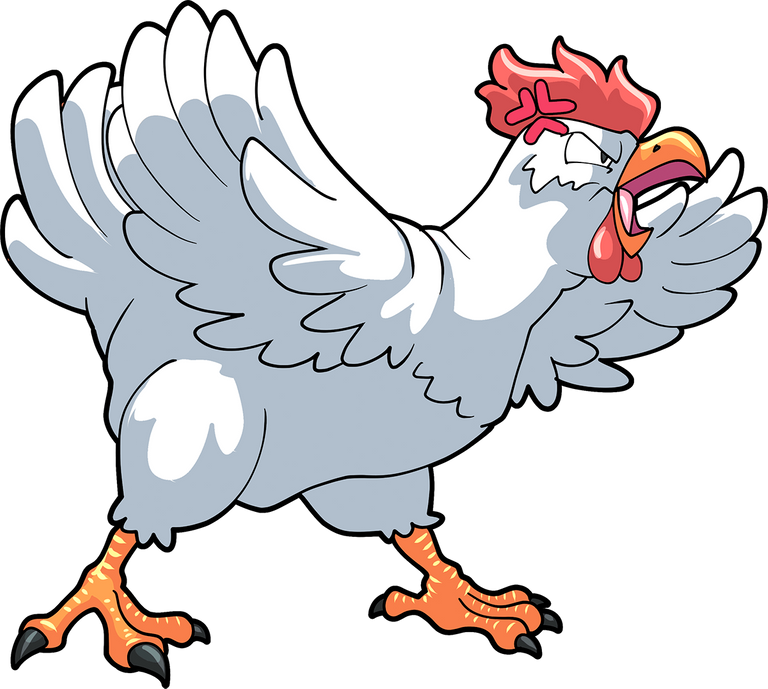 Good Luck to all of you
Let us all stay home and keep ourselves healthy,
All those who come from outside, wash their hands with soap for at least twenty seconds and wear masks and protective clothing
That's all for now. I'll come with an interesting post again.
Hit the up-vote button if you like this post and leave a comment if you wanna say anything about this post or by any other new posts.
Please support me to keep having more of my works and you can follow me so that you can see my future posts and you're always welcome to my blog.
"About Me""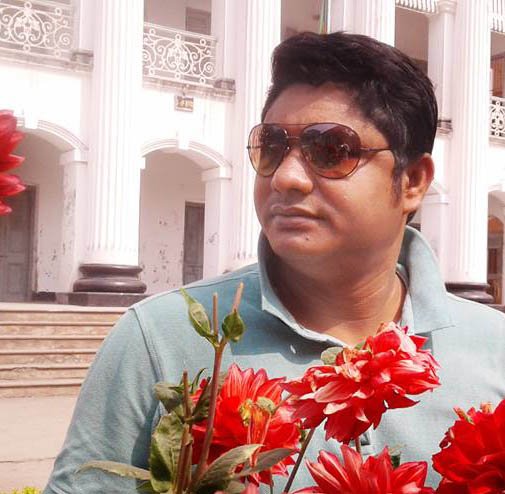 Generally...
I'm a writer (I write poems+short stories), Traveler (I travel whenever I get free times and resources as it's a part of my life actually), Photographer (I love it too much) and Designer (Currently I'm the lead head of designer of a multinational company(Buying House).
Thank you to everyone.
"Be easy, Take easy, Think easy and Do easy"
"STAY HOME SAVE YOU AND SAVE ALL"