Hello everyone,
Hope you all are well ...
This is post is to show my weekly splinterlands battle challenge with KOBOLD MINER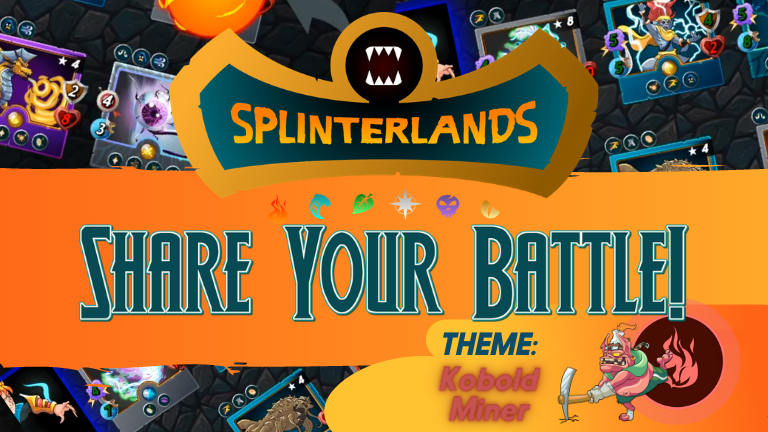 You may join the contest too with the following link.
To watch my battle; please watch the following video.
Link of playing with me in steemmonsters.com
THEME: KOBOLD MINER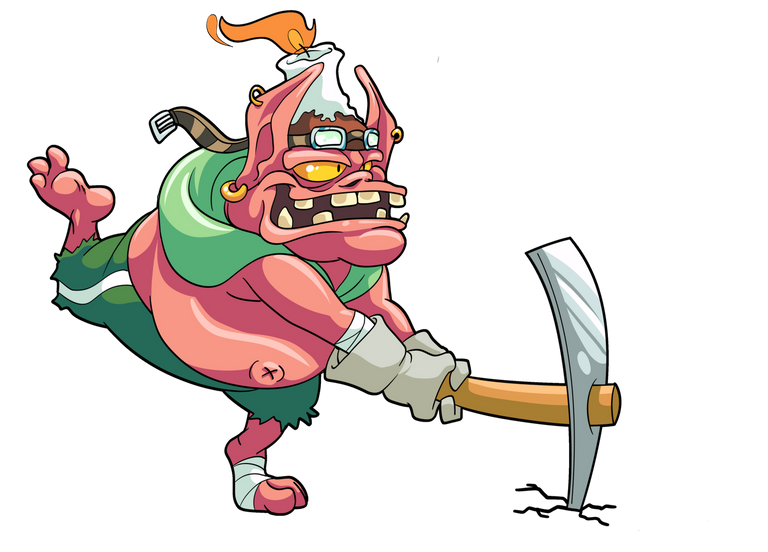 Edition: ALPHA/BETA
Rarity: COMMON
Element: FIRE
ATTACK: MELEE
ABILITIES: Sneak at level 1
CHALLENGE RULES
I created a post sharing a video of one of your battles using KOBOLD MINER and have placed it above.

I've Tagged splinterlands and spt.
About my lineup:
Today I am using only 6 battle heroes on my game, Living Lava in the first place and KOBOLD MINER four and the Fire Elemental at last place.
To explain the lineup I should say that as far as I've learned about the game, I need to use a melee attack monster in the first place. Living Lava, Sand WORM is a very good card, it's the ability to fight alone has won the battle
In the game, The Living Lava and Sand WORM performance are very good. I am happy to play with the battle.
to be honest, KOBOLD MINER this card was not a good performance today die in a single blow from the enemy for today's game but I know KOBOLD MINER is a very good card, I will try to another game with KOBOLD MINER for checking his performance. I will definitely watch and update his level play.
KOBOLD MINER died in the Three round and only two attacked. die in a single blow from the enemy. It gave me a lot of joy !!!!
I have Played with KOBOLD MINER before but not so seriously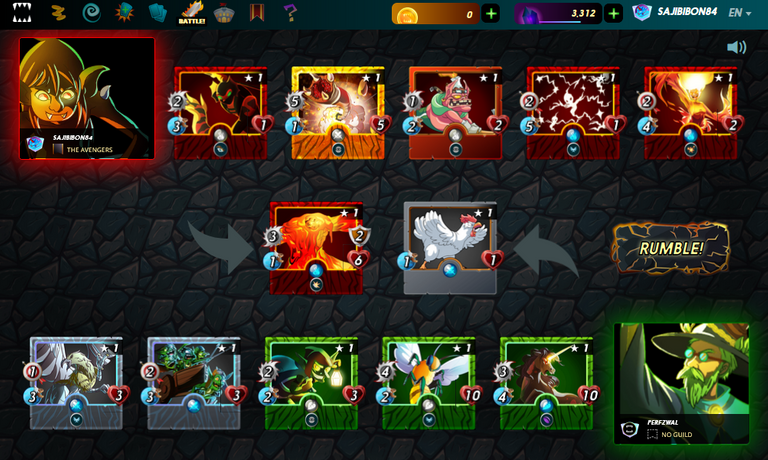 Then I used other cards according to their mana and power. today I got 34 mana power for the battle game

I won the battle with good mana power -34 mana, so I feel very good,
My strategy worked and I'll use cards according to mana and power next time.

I use KOBOLD MINER at four places. actually, I am using KOBOLD MINERin the four-place because I knew it was attacked power is low and low ability and efficiency

Okay, I'm going to share it on twitter.
Some screenshot of my battle.
ROUND 01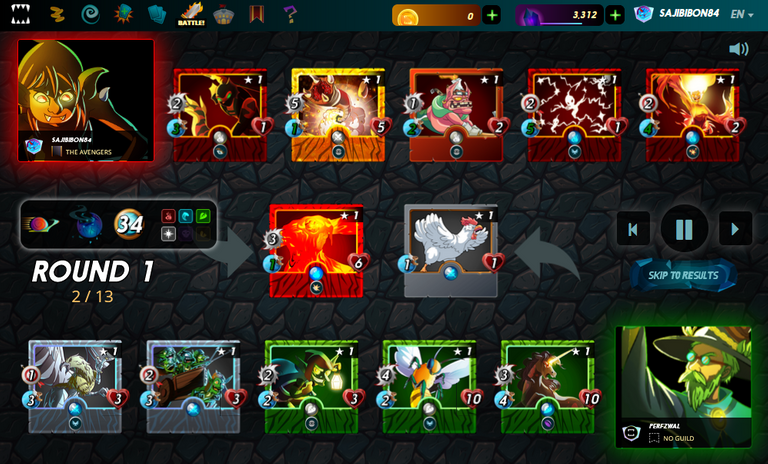 ROUND 02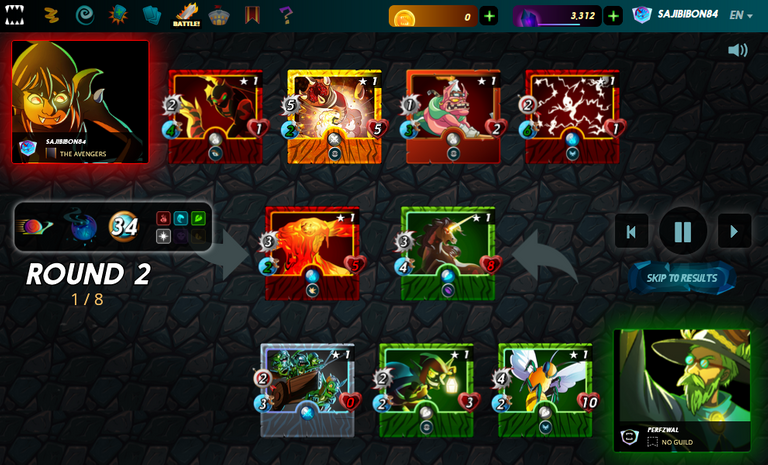 ROUND 03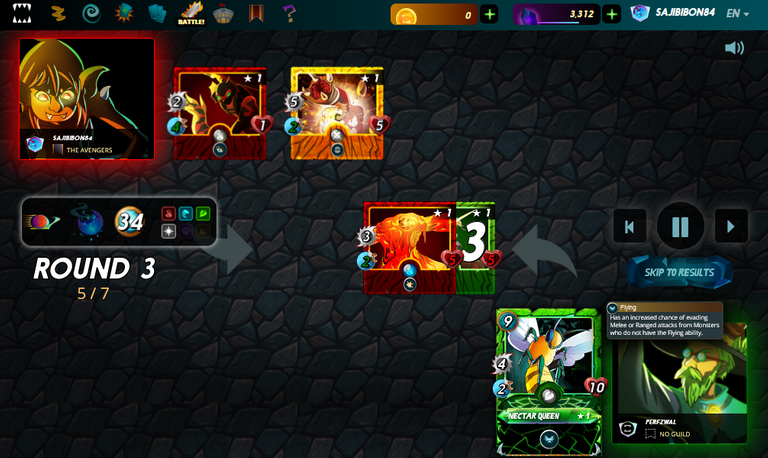 ROUND 04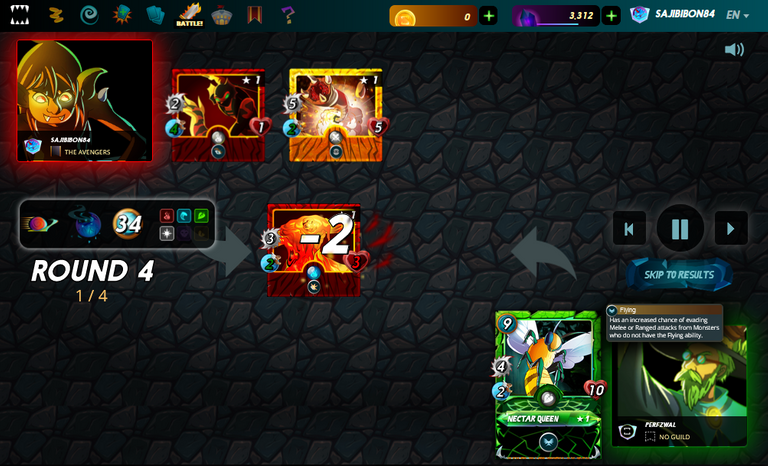 ROUND 05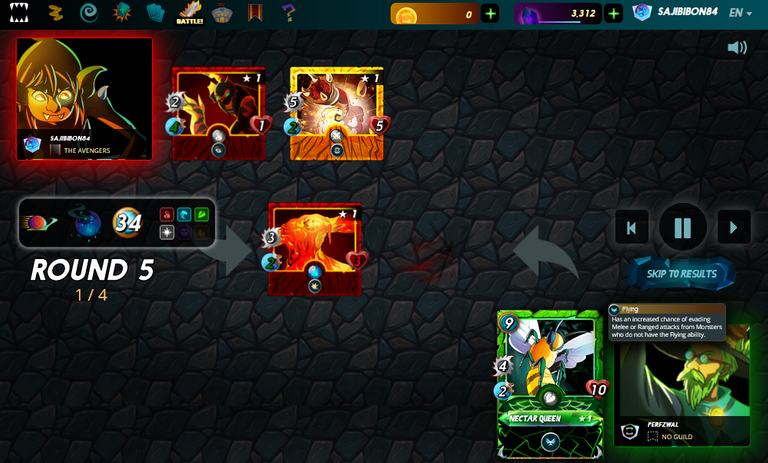 WIN THE BATTLE CHALLENGE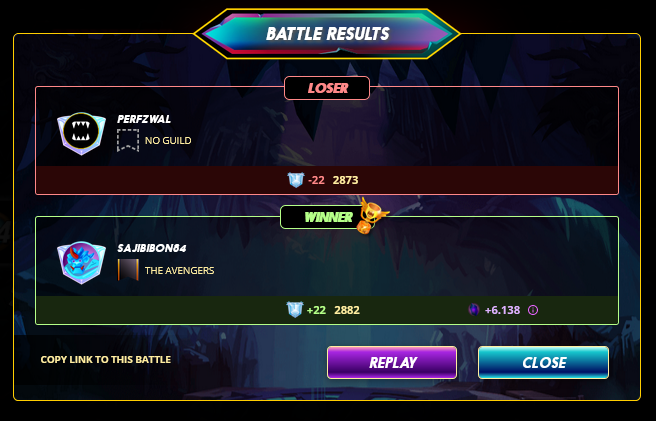 LIST OF MY BATTLE HERO'S DETAILS
BATTLE HERO 01: Living Lava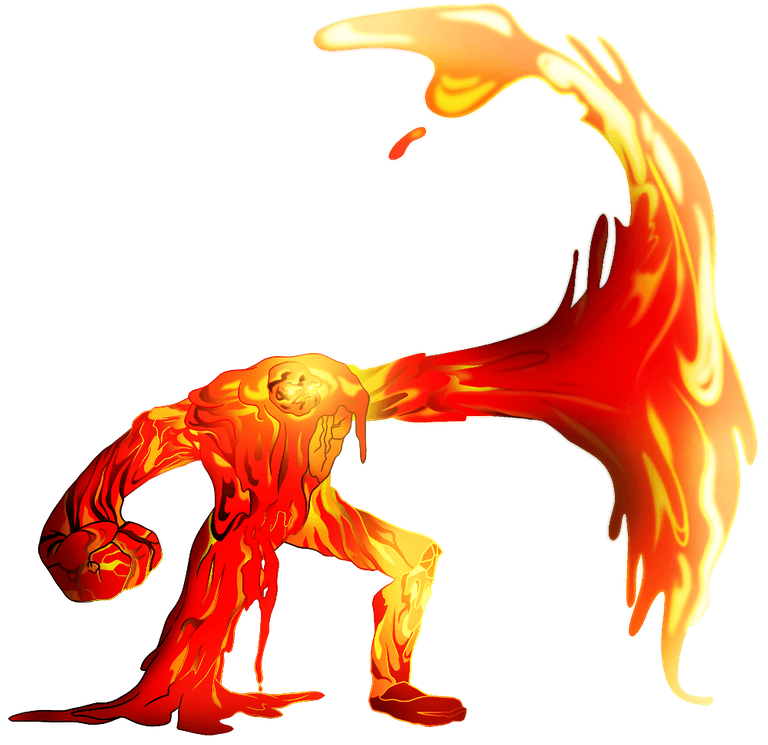 Living Lava
Not all lava is alive; most of the time, it responds to gravity as expected. But the stuff that comes from the very core of the Molten Mountains... There's just something special about it.
BATTLE HERO 02: Serpentine Spy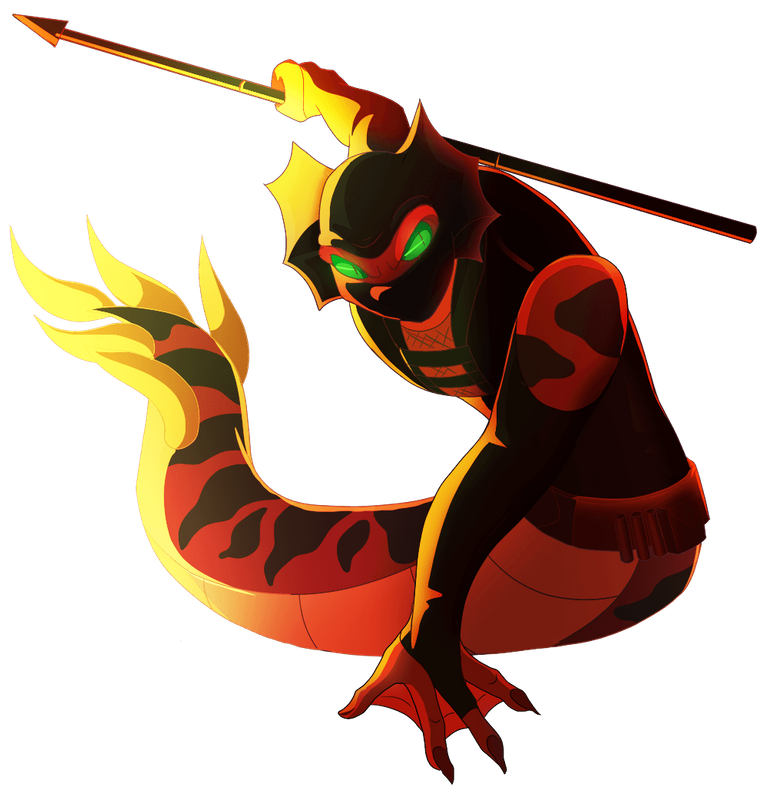 Serpentine Spy
Serpentines are naturally sneaky, but their highly-trained spies can infiltrate even the most secure bases in the Splinterlands. They wear minimal armor because they are never caught. Retractable miniature spears are the chosen weapon of the Serpentine Spies; they can be hidden easily and brandished quickly for many uses.
BATTLE HERO 03: Sand Worm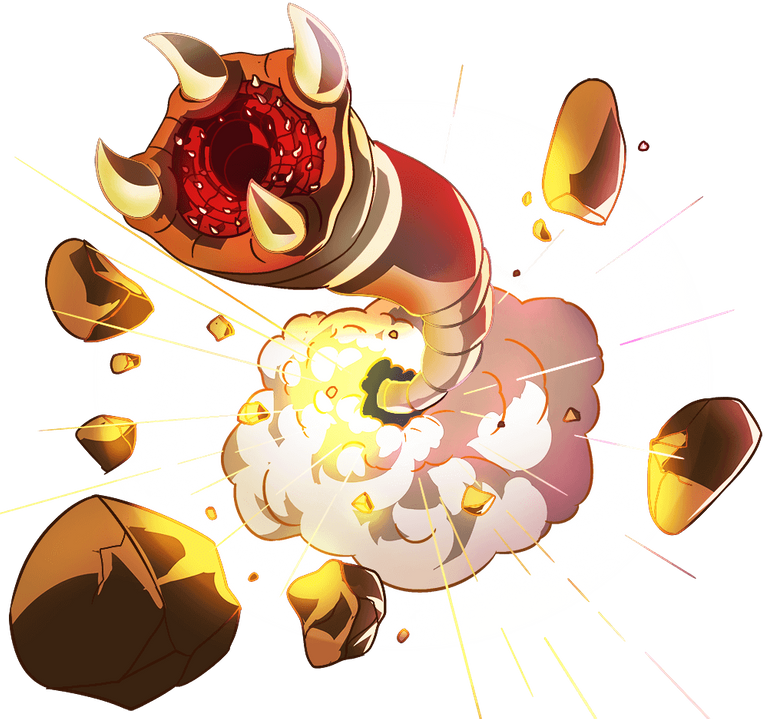 Sand Worm
Huge Sand Worms have always lived in the desert of Draykh-Nahka, but with the recent uncovering of the various Untamed Prophecies, they have mysteriously grown even larger. They have also become more wild and free, somehow discovering how to escape from the Sands of the Dragon Splinter. Although it has never been witnessed, biologists believe that the Worms have learned how to swim. If they have indeed learned to burrow through water like sand, the Splinterlands will suffer greatly from their proliferation. In Mount Mox battle, Sand Worms can swallow monsters of nearly any size with no need to chew. They can even snatch fliers directly from the air, extending out of the ground even higher than the arena walls.
BATTLE HERO 04: Kobold Miner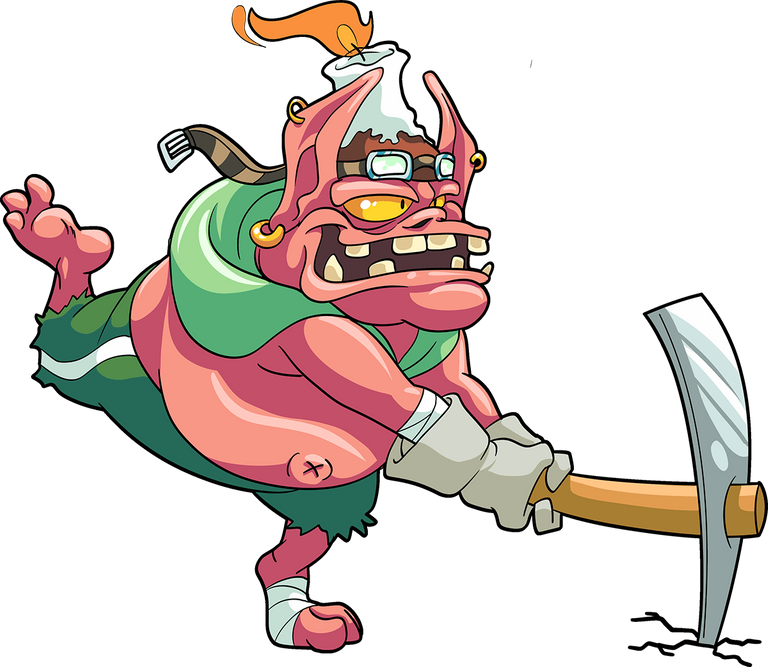 Kobold Miner
The Kobolds of the Burning Lands are skilled at seeking and extracting precious stones from the innards of the planet. Their favorite tools are torches and hammers. Thanks to the extreme pride they take in their mining work, they happily accept their situation of servitude to the Torch.
BATTLE HERO 05: Spark Pixies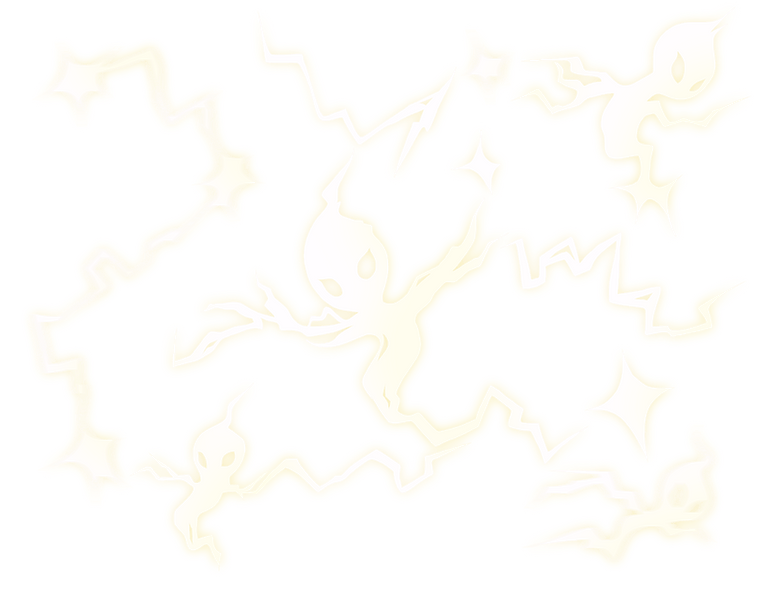 Spark Pixies
In the Burning Lands, the force of electricity is barely understood; it is considered a form of fire. These small but powerful living sparks bring fire through the natural electricity they carry. They are extremely fast, and as a group, they can burn a village in mere minutes.
BATTLE HERO 06: Fire Elemental
Fire Elemental
Only the most skilled Fire summoners are able to call upon a Fire Elemental. The Elemental is basically fire personified. Once summoned, it takes the most convenient form it can find, then goes to battle with its own brand of deadly flame attacks.
Good Luck to all of you
Let us all stay home and keep ourselves healthy,
All those who come from outside, wash their hands with soap for at least twenty seconds and wear masks and protective clothing
That's all for now. I'll come with an interesting post again.
Hit the up-vote button if you like this post and leave a comment if you wanna say anything about this post or by any other new posts.
Please support me to keep having more of my works and you can follow me so that you can see my future posts and you're always welcome to my blog.
"About Me""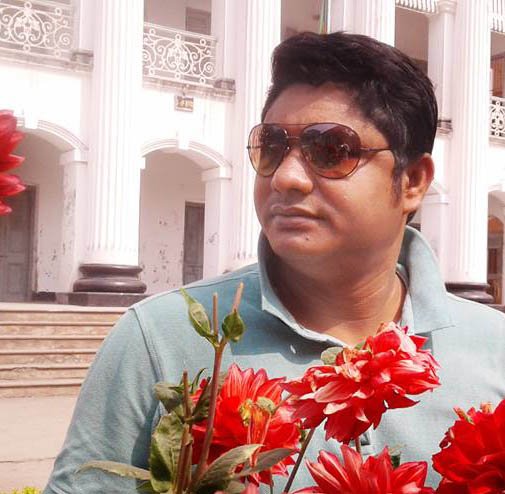 Generally...
I'm a writer (I write poems+short stories), Traveler (I travel whenever I get free times and resources as it's a part of my life actually), Photographer (I love it too much) and Designer (Currently I'm the lead head of designer of a multinational company(Buying House).
Thank you to everyone.
"Be easy, Take easy, Think easy and Do easy"
"STAY HOME SAVE YOU AND SAVE ALL"