Uno de nuestros objetivos es adaptarnos a las tendencias en el mundo cripto, primero porque nos gusta aprender de ello y segundo porque es el conocimiento lo que la comunidad necesita.
One of our goals is to adapt to the trends in the crypto world, firstly because we like to know about it and secondly because it is knowledge that the community needs.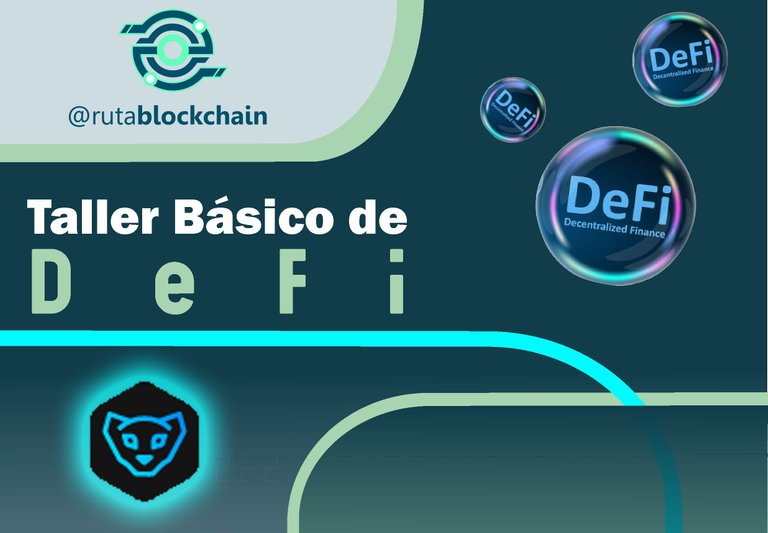 Es por eso que nuestro equipo está constantemente creando iniciativas para aportar valor a la comunidad. Por lo tanto, hoy Les compartimos una información sobre un tema que cada vez más está despertando interés: DEFI (Finanzas Descentralizadas).
Queremos compartir conocimientos y también nuestras experiencias en este mundo de las DEFI. Hay un gran mercado descentralizado cómo por ejemplo: de intercambio de criptomonedas o por otro lado sobre préstamos en Criptomonedas. Plataformas que llegaron para acercar a todo el mundo a las finanzas de forma distinta, transformando las finanzas tradicionales.
Como enamorados de la tecnología 3.0, vemos grandes beneficios en el uso de las DEFI; aquellos que participan en ellas y que aportan liquidez con sus depósitos reciben recompensas, además de las otras oportunidades que ofrece cada plataforma.
Un dato interesante es que el mercado DEFI tiene aproximadamente en este momento una capitalización de más de 60 mil millones de dólares, porque la tecnología aporta confianza y muchos se unen a ellas.
Por supuesto, no podemos dejar a un lado que existen los riesgos al utilizar estas plataformas, pero es parte de lo que se debe conocer para decidir estar en las DEFI. Es muy importante que desde la seguridad y el conocimiento individual se decida participar en estás plataformas.
That is why our team is constantly creating initiatives to bring value to the community. Therefore, today we are sharing information on a topic that is increasingly attracting interest: DEFI (Decentralised Finance).

We want to share knowledge and also our experiences in this world of DEFI. There is a large decentralised market for example: cryptocurrency exchange or cryptocurrency lending. Platforms that came to bring everyone closer to finance in a different way, transforming traditional finance.

As lovers of technology 3.0, we see great benefits in the use of DEFIs; those who participate in them and provide liquidity with their deposits receive rewards, in addition to the other opportunities offered by each platform.

An interesting fact is that the DEFI market has approximately a capitalisation of more than $60 billion at the moment, because the technology brings confidence and many are joining in.

Of course, we cannot leave aside that there are risks when using these platforms, but it is part of what you need to know in order to decide to be in DEFIs. It is very important to decide to participate in these platforms on the basis of security and individual knowledge.

Translated with www.DeepL.com/Translator (free version)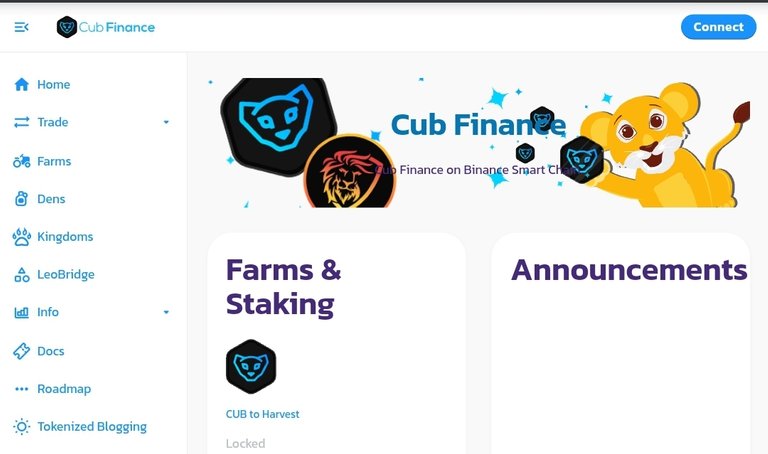 Una de las DEFI que hemos acompañado es cubdefi.com; una plataforma creada para ofrecer a la comunidad de hivers esta tecnología; un proyecto que nace desde @leofinance, que suma a los proyectos para Hive. En cubdefi.com se pueden realizas inversiones interesantes,esperando que siga se fortaleciendo a través de mejores y de despertar el interés de más inversores.
Desde conceptos sobre Blockchain hasta las plataformas DEFI, desarrollamos un taller para compartir conocimientos:
One of the DEFIs that we have accompanied is cubdefi.com; a platform created to offer the hivers community this technology; a project born from @leofinance, which adds to the projects for Hive. In cubdefi.com you can make interesting investments, hoping that it will continue to strengthen through better and awaken the interest of more investors.

From Blockchain concepts to DEFI platforms, we developed a workshop to share knowledge: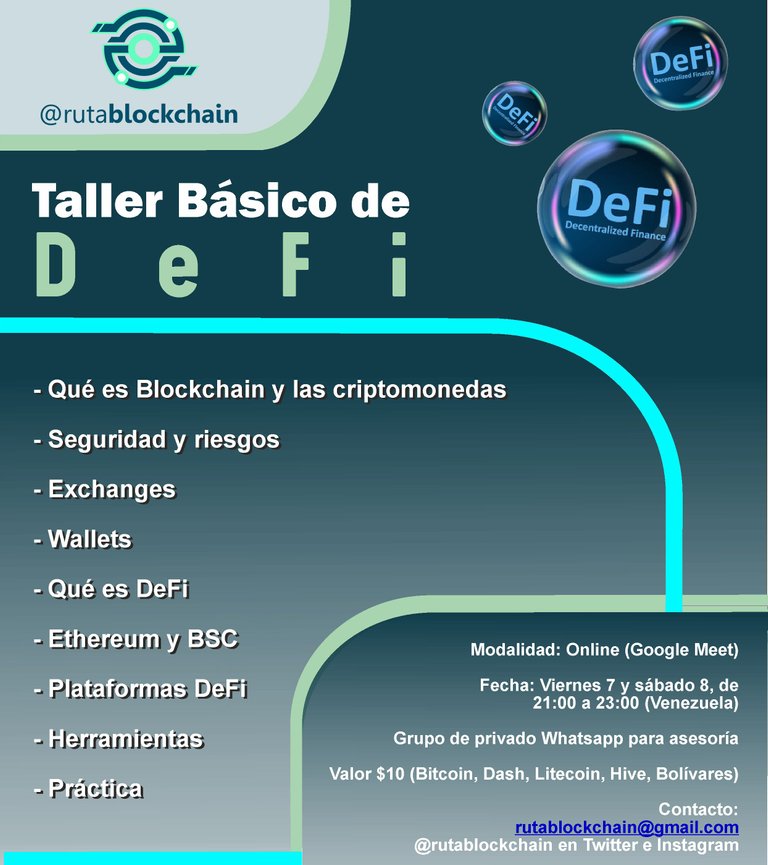 Estás invitado a participar y para más información nos puedes contactar por Díscord
You are invited to participate and for more information you can contact us through Díscord.
---

¡SÍGUENOS EN NUESTRAS REDES!
Botones creados a partir de esta plantilla



Post creado por @enmy para @rutablockchain