SENCILLAMENTE YO...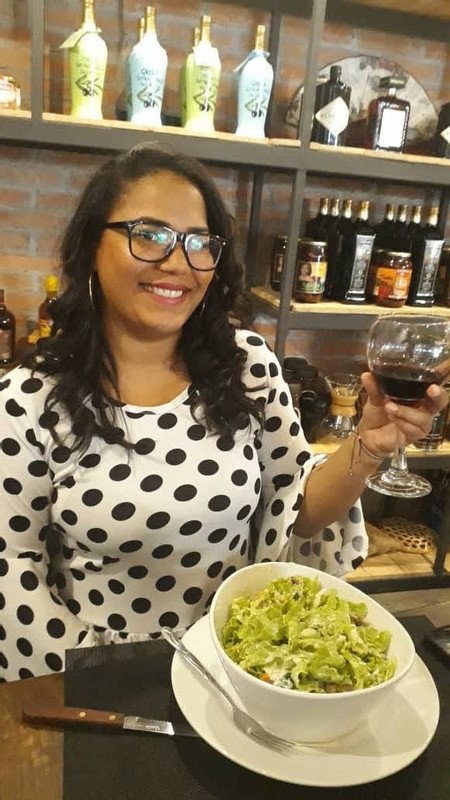 Hola! Mi nombre es Rosalmys Velásquez. Mis amigos me dicen Roy por cariño. Nací el 27 de Enero de 1991 bajo el signo Acuario, me gusta mucho esa onda de las energías y misticismo, así que soy una persona que cree full en la vibra que irradian las personas. Bastante extrovertida, creativa, independiente desde joven, defiendo con pie de plomo mis posturas y argumentos, rebelde e inventora de las ideas más locas y originales. Soy Venezolana, de la tierra de las playas más lindas y aguas más cálidas en donde por 28 años de mi vida, me regaló momentos únicos e inolvidables. Me gradué de Ingeniera en Procesos Químicos en el año 2016 en la que yo considero una de las ciudades más calurosas pero llena de buena vibra de Venezuela: Cumaná, Estado Sucre.
EN: Hi! My name is Rosalmys Velásquez. My friends call me Roy for love. I was born on January 27, 1991 under the sign Aquarius, I really like that wave of energies and mysticism, so I am a person who fully believes in the vibe that people radiate. Quite outgoing, creative, independent from a young age, I defend with lead my positions and arguments, rebel and inventor of craziest and most original ideas. I am Venezuelan, from the land of the most beautiful beaches and warmest waters where for 28 years of my life, it gave me unique and unforgettable moments. I graduated from Chemical Process Engineering in 2016 in what I consider to be one of the hottest cities but full of good vibes in Venezuela: Cumaná, Sucre State>

Fui una de las muy pocas personas afortunadas en ejercer mi carrera en mi país y eso me hizo muy feliz, porque gracias a mi trabajo pude conocer un país del Continente Asiático que remotamente jamás pasó por mi cabeza: China. Pronto les contaré de este viaje que me inyectó de ganas de conocer el mundo y me hizo apreciar cada pedacito de instante como si fuera el último.
EN: I was one of the very few lucky people to pursue my career in my country and that made me very happy, because thanks to my work I got to know a country on the Asian Continent that remotely never crossed my mind: China. Soon I will tell you about this trip that injected me the desire to know the world and made me appreciate every bit of moment as if it were the last







Conocí al amor de mi vida en este trabajo y nos casamos en Venezuela. Actualmente, me encuentro viviendo en Tenerife, una de las siete bellas Islas Canarias. Emigrar no es fácil cuando dejas todo lo que conoces atrás, desde tu familia hasta tus amigos y aunque no me acostumbro del todo, agradezco cada paso que doy, cada persona que he conocido y cada lugar que me brinda nuevas aventuras.
EN: I met the love of my life at this job and we got married in Venezuela. Currently, I am living in Tenerife, one of the seven beautiful Canary Islands. Emigrating is not easy when you leave everything you know behind, from your family to your friends and although I don't get used to it all, I appreciate every step I take, every person I've met and every place that offers me new adventures.







Si yo no hubiese estudiado Química, de seguro seria Cheff y tendría mi propio Restaurante porque aprendí de la mejor: Mi Mamá, que con pocos ingredientes siempre hacia las comidas más deliciosas y saludables que he comido en mi vida. Soy un alma creativa y soñadora que le gusta contar historias extrasensoriales que te harán adentrarte en ellas. Me gusta leer, aprender algo nuevo siempre y hacer manualidades; me considero buena redactora, soy muy curiosa y de esta forma conocí a HIVE. Tras una publicación que hizo una prima
@nathyortiz
, a quien agradezco todo el tiempo que me dedicó para entrar, educarme y conocer HIVE. Inmediatamente le escribí y quise saber de qué se trataba esta plataforma y para mi grata sorpresa, me sentí totalmente identificada.
EN: If I had not studied Chemistry, surely I would be Cheff and I would have my own Restaurant because I learned from the best: My Mom, who with few ingredients always made the most delicious and healthy meals I have ever eaten in my life. I am a creative and dreamy soul who likes to tell extrasensory stories that will make you delve into them. I like to read, always learn something new and do crafts; I consider myself a good writer, I am very curious and in this way I met HIVE. After a publication made by a cousin @nathyortiz, whom I thank for all the time she dedicated to me to enter, educate me and get to know HIVE. I immediately wrote to him and wanted to know what this platform was about and to my pleasant surprise, I felt totally identified







Ahora bien, ya que me he presentado puedes llamarme Roy. Este es el principio de una historia de amor sin fin hacia publicar y compartir todo lo que me gusta: desde moda hasta recetas de cocina healthy y no tan healthy, manualidades, viajes, rinconcitos bellísimos que he conocido, reflexiones, estilos de vida, entre otros. Acompáñame a descubrir miles de cosas divertidas que nutrirán tu cuerpo y espíritu. Denme mucho amor. Y en este preciso momento me abro a ustedes y les regalo esta bella, corta y tan significativa frase para mí, que me ha impulsado a ir detrás de mis sueños y nunca rendirme a pesar de los traspiés...
EN: Now, since I've introduced myself, you can call me Roy. This is the beginning of an endless love story towards publishing and sharing everything I like: from fashion to healthy and not so healthy cooking recipes, crafts, trips, beautiful little corners that I have known, reflections, lifestyles, among others. Join me to discover thousands of fun things that will nourish your body and spirit. Give me a lot of love. And at this precise moment I open myself to you and give you this beautiful, short and meaningful phrase for me, which has prompted me to go after my dreams and never give up despite my stumbles...







Este texto es redactado por @royvego55
||| Todos los derechos reservados / @royvego55 |||
Todas las fotografías fueron tomadas y editadas desde mi XIAOMI MI A3