(Esp/Eng) Tag De Amor Y Amistad || Love and Friendship Tag
Hola queridos Hiver´s ❤️ | Hello dear Hiver´s ❤️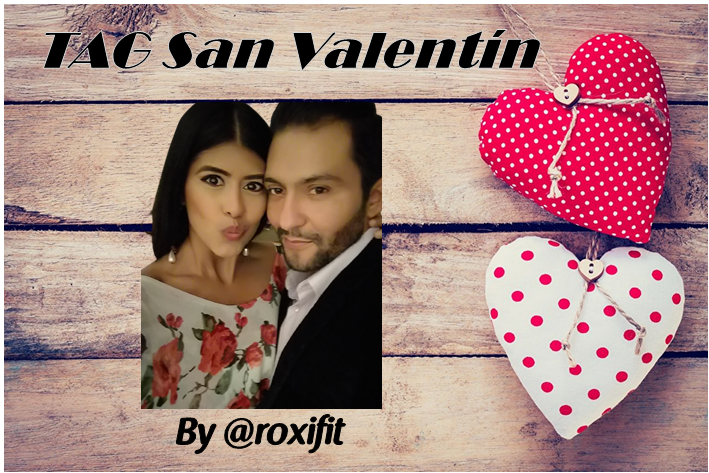 Español
English


1. ¿Qué es el amor y la amistad para tí? // 1. What is love and friendship for you?

Es un tesoro que muchas personas no comprenden el amor y la amistad va mas allá de todo, no solo es tener sentimientos hacia alguien, es también saber comprenderlo, apoyarlo, estar allí para esa persona cuando mas te necesite, educarlo, ayudarlo a ser una mejor persona, quererlo con o sin sus defectos, el amor y la amistad sincera no es solo estar en los buenos momentos si no también en los malos, en aquellas situaciones que nos aquejan pero que no por eso dejamos una amistad o a la persona que esta a tu lado.
It is a treasure that many people do not understand love and friendship goes beyond everything, it is not only having feelings towards someone, it is also knowing how to understand them, support them, be there for that person when they need you most, educate them, help them to be a better person, to love him with or without his defects, love and sincere friendship is not only being in good times but also in bad times, in those situations that afflict us but that does not mean that we leave a friendship or the person who is by your side

2. ¿Quien es tu mejor amiga (o)? // Who is your best friend?.

Gracias a Dios que cuento con un montón de amigos en los que puedo confiar y contar. Tengo amistades muy valiosas, las que me dejo la universidad, las que me ha dejado la vida, son personas maravillosas que siempre están allí deseándome lo mejor, si tendría que decir algunos nombres serian, Erika, Katy, Albert, Jhoa.
Thank goodness I have a lot of friends I can trust and count on. I have very valuable friendships, the ones my university left me, the ones that life has left me, they are wonderful people who are always there wishing me the best, if I had to say some names, they would be, Erika, Katy, Albert, Jhoa.

3. ¿Cuál fue tu primer amor? // What was your first love?

Bueno cuando experimentas realmente que es el amor, ese amor que va mas allá de todos sin duda alguna mi primer amor seria mi pareja actual, sin embargo, no les mentiré a los 17 creo que fue la primera vez que me enamore de alguien, un primo de uno de mis compañero de clase en el colegio bueno ya nos estábamos graduando del bachillerato.
Well when you really experience what love is, that love that goes beyond all without a doubt my first love would be my current partner, however, I will not lie to you at 17 I think it was the first time I fell in love with someone, a cousin of one of my classmates in the good school we were already graduating from high school.

4. ¿Crees en el amor a primera vista? // Do you believe in love at first sight?

Mas que amor a primera vista, creo en la conexión a primera vista ,en el click, en el mach que hacen dos personas con solo darse una mirada, que luego de eso estas personas creen una linda relación es cuestión de cada pareja no todas se enamoran a primera vista pero si conozco amigos cuyas historias pasaron así, yo no lo he experimentado pero si siento esa conexión con alguien desde la primera mirada.
More than love to first sight, I believe in the connection at first sight, in the click, in the mach that two people make just by looking at each other, that after that these people create a beautiful relationship is a matter of each couple not all fall in love at first sight But if I know friends whose stories happened like this, I have not experienced it, but I do feel that connection with someone from the first glance.

5. ¿Volverías con tu ex amor? // Would you go back to your ex-lover?

Ok, nooo cuando tu terminas una relación es porque ya no te sienes a gusto con esa persona, entonces, que sentido tienen volver con tu ex, tienes que ser lo suficientemente maduro en una relación para identificar los problemas y aprender a resolverlo juntos, si esto no pasa y decides terminarlo no hay vuelta atrás, eso es no avanzar en tu vida, y estarás 100 % estancado e infeliz con alguien.
Ok, nooo when you end a relationship it is because you no longer feel comfortable with that person, so what is the point of getting back with your ex, you have to be mature enough in a relationship to identify the problems and learn to solve them together, yes This does not happen and you decide to finish it, there is no going back, that is not moving forward in your life, and you will be 100% stagnant and unhappy with someone.

6. ¿Eres celosa (o)? //Are you jealous?

No quisiera admitirlo pero si, pero no considero que sean unos celos enfermizos, simplemente quiero que siempre este conmigo y no lo dejo hacer mas nada, por al fina del día termina haciendo lo que le gusta, solo que me pongo caprichosa a celarlo de los demás, en cuanto a chicas no soy ese tipo de mujeres que esta formando rollo por eso, siempre digo ese es problema de el si se equivoca adeosss.
I would not like to admit it but yes, but I do not consider it to be unhealthy jealousy, I just want him to always be with me and I don't let him do anything else, at the end of the day he ends up doing what he likes, I just get capricious to be jealous of the others, as for girls I am not that type of women who is forming a roll because of that, I always say that is his problem if he is wrong adeosss.

7. ¿Eres persona de dar segundas oportunidades? // Are you a person of second chances?.

Esto depende si he dado segundas oportunidades, y yo misma me he dado segundas oportunidades, cuando te digo depende, es porque tiene que evaluar el error cometido, somos seres humanos y nos equivocamos y creo que nunca debemos cerrarle la puerta a alguien que nos necesite, siempre y cuando esto no afecte ni mi vida, ni mi salud mental.
This depends on whether I have given second chances, and I have given myself second chances, when I tell you it depends, it is because you have to evaluate the mistake made, we are human beings and we make mistakes and I believe that we should never close the door to someone who needs us , as long as this does not affect my life or my mental health.

8. ¿Extrañas algún amor? // Do you miss any love?

La verdad no, creo que cuando las relaciones se acaban es por que no so ara ti, estar alguien afuera esperando por ti para darte lo mejor, somos miles de millones de personas en el mundo no hay porque extrañar un amor que alguien mas puede darte y hasta mejor, hoy me siento a gusto con lo que tengo.
The truth is not, I think that when relationships end it is because it is not for you, to be someone outside waiting for you to give you the best, we are billions of people in the world there is no reason to miss a love that someone else can give you and even better, today I feel comfortable with what I have.

9. ¿Alguna vez llegaste a mezclar amistad con amor? // Have you ever mixed friendship with love?

Yo creo que a todos alguna vez nos ha pasado esto, creemos que el afecto de un amigo por ser tan atento quiere decir que es amor y puede que si sientas ambos lo mismo, pero a veces no, y bueno se mezclan un poco las cosas.
I believe that this has ever happened to all of us, we believe that the affection of a friend for being so attentive means that it is love and maybe if you both feel the same, but sometimes not, and well things get a bit mixed .

10. ¿Cuál sería tu amor ideal? // What would be your ideal love?

Un amor puro y sincero, detallista, atento, comprensivo, colaborador, trabajador, cariñoso,y muy importante que me haga feliz y sepa satisfacer mis necesidades en todos los sentidos.
A pure and sincere love, thoughtful, attentive, understanding, collaborative, hard-working, loving, and very important that it makes me happy and knows how to satisfy my needs in every way..

11. ¿Estás en una relacion? Cuéntame cómo fue su historia de amor. // Are you in a relationship? Tell me about your love story.


Todas la imágenes son de mi autoría // All images are my own


---
---