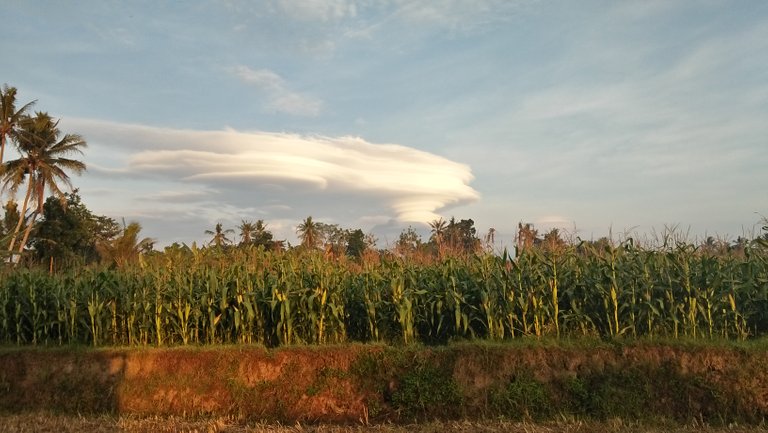 Hello lovely friends
Hopefully always in blessings ...
As a society that pays close attention to the signs of nature, the ancestors of the Indonesian nation have always had a close relationship with nature. We always pay attention to various events that exist in nature. A sign from nature that is sometimes represented by the appearance of natural events and also several types of animals. Some animals seem to tell them that something will happen in their presence.
We are still so close and close to the natural environment that we will be able to see an event from the existing natural signs. When we look at the environment, it sometimes seems strange. An unusual event or animal suddenly came, it is not known where it came from. They seem to have been sent by something magical to tell us about something that is going to happen.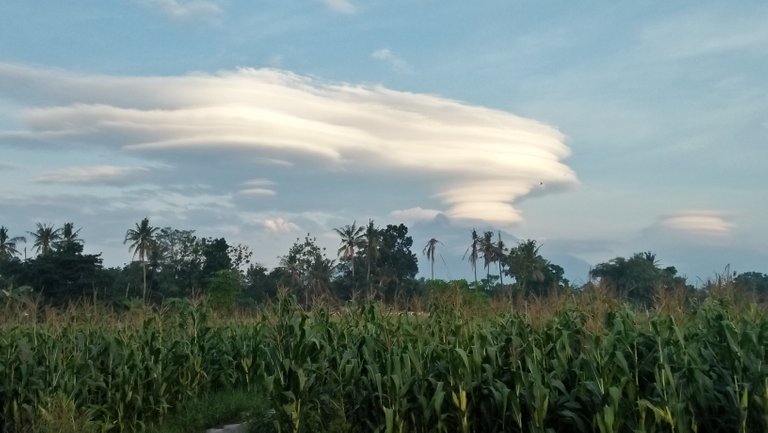 Signs from the cloud
This morning I went to the rice fields. When I looked at the sky above Mount Merapi I saw an unusual sight. The clouds above the mountains looked different. Usually the volcanic activity of Mount Merapi leaves more smoke rising. Now, today I saw the clouds above the peak of Mount Merapi as rotated so that it looked like there was a whirlwind in the sky.
At that time I didn't think much. It's just that we often hear many people tell stories that if there is an unusual appearance there will be events that we don't know yet. It turned out that during the day my cellphone vibrated a sign that a WA message came in. When I opened the message it was in the WA Group which reported that today there was a tornado that had hit the Purbalingga area, Central Java. At that time, I then thought, is there a relationship between the signs of nature and what happened to the brothers in Purbalingga?
I remember that when our brothers and sisters in Aceh the Tsunami happened, there were also signs that a Tsunami was coming, which claimed many lives. Maybe what we all sometimes think of as superstition is a sign given by nature. only the limitations of human thought cannot reach that we can easily say it is a myth. It is safest to think that it all happened by the will of Almighty God.
Signs of Nature through Animals
Animals are a frequent omen too. Several types of birds are often believed to be an address for something, someone, or event to come. If there are prince birds chirping in the trees around our house, then we know that guests have come to visit.
It is different if there are crows, tuwu and kedasih worms are often seen as signs that someone will get sick or die.
Likewise, if a butterfly enters our house, guests will also come.
If there is a welang snake entering the house, people believe that the occupants of the house have made promises and have not been implemented.
So, are there any signs of nature in your place that are often seen as harbingers of an event?

Thank you for reading my post. I hope you enjoy it