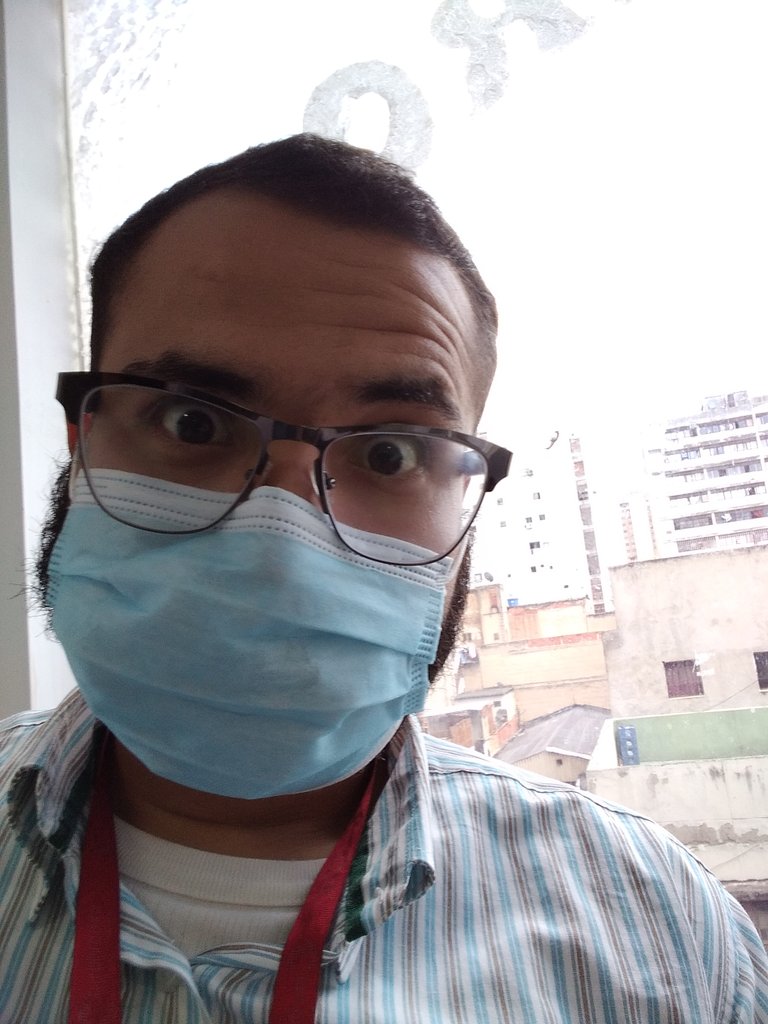 Esta semana me ha tocado nuevamente realizar algunas actividades laborales en la Ciudad de Caracas, Venezuela. Y decidí hacer un par de fotos pero cada uno tiene su significado. ¿Quieres saber?
Esta foto es la reacción cuando te informan en pleno trabajo que dos personas que estaban en la torre salieron positivos por Covid-19, más aún cuando los viste y te saludaron. Pero después de entregar unos medicamentos se procedió a la desinfección del lugar donde estaban sentados,no obstante, las alarmas se encienden, llega el temor, la duda, etc.
This week I had to do some work activities again in the city of Caracas, Venezuela. And I decided to take a couple of pictures but each one has its own meaning. Do you want to know?
This photo is the reaction when you are informed in the middle of that two people who were in the tower tested positive for Covid-19, even more so when you saw them and they greeted you. But after delivering some medicines, the place where they were sitting was disinfected, however, the alarms went off, fear, doubt, etc.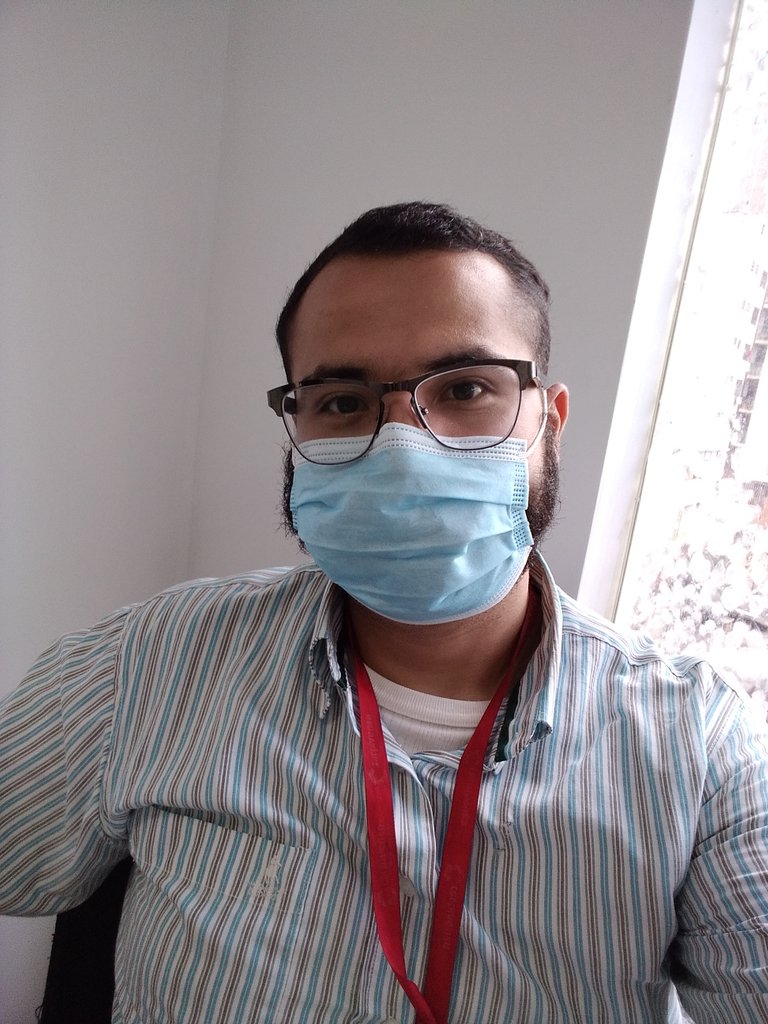 La segunda foto es después que se asimila la noticia y no puedes salir corriendo, no puedes huír y tienes cosas por terminar.
Me la tomé reflexionando dos cosas:
1. Ser positivos en un momento donde no hay vacunas y la inconsciencia reina en nuestra sociedad es normal, incluso se hace corriente escuchar los resultados o números de la cantidad de contagios.
2. La vida sigue, no podemos detenernos, hay que seguir dessrroolando😉, creando y haciendo las cosas mejor cada día, porque la vida continúa.
The second photo is after the news is assimilated and you can't run away, you can't run away and you have things to finish.
I took it reflecting on two things.
1. To be positive at a time when there are no vaccines and unconsciousness reigns in our society is normal, even it becomes common to hear the results or numbers of the number of infections.
2. Life goes on, we can't stop, we have to keep on dessrroolando😉, creating and doing things better every day, because life goes on.


Fuente: Imagen realizada en canva
Traducción al Inglés desde Deepl.com
English translation from Deepl.com