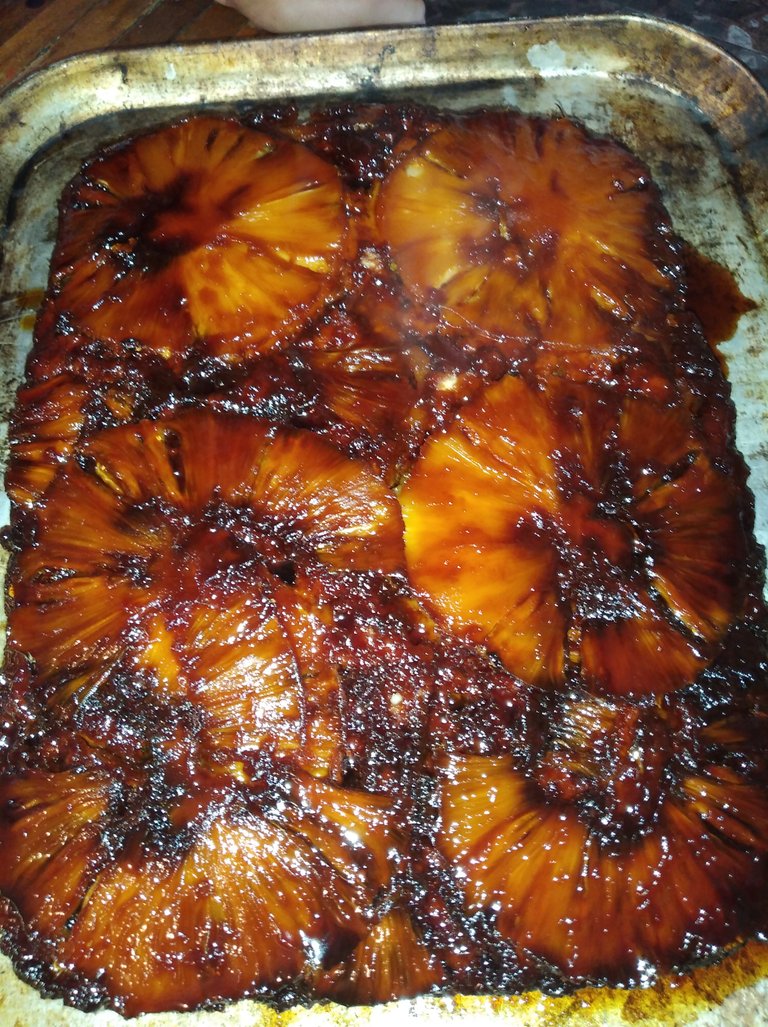 Hola queridos amigos, espero ya estén más despiertos de estos días festivos. Les comento que a propósito de las visita de año nuevo, estuvimos donde mi hermana Amarilis, que de ella subí un post hace poco por su cumpleaños.
A ella el año nuevo la agarró muy generosa al parecer, puesto que ella sabe lo que me encanta una torta de piña y me recibió así. Quizás no fue su mejor presentación, pero la compartió y eso vale más.
Hello dear friends, I hope you are already more awake for these holidays. I tell you that about the New Year's visit, we were at my sister Amarilis, that I uploaded a post of her recently for her birthday.
It seems that she was very generous with the new year, since she knows how much I love a pineapple cake and received me like that. Maybe it wasn't her best presentation, but she shared it and that's worth more.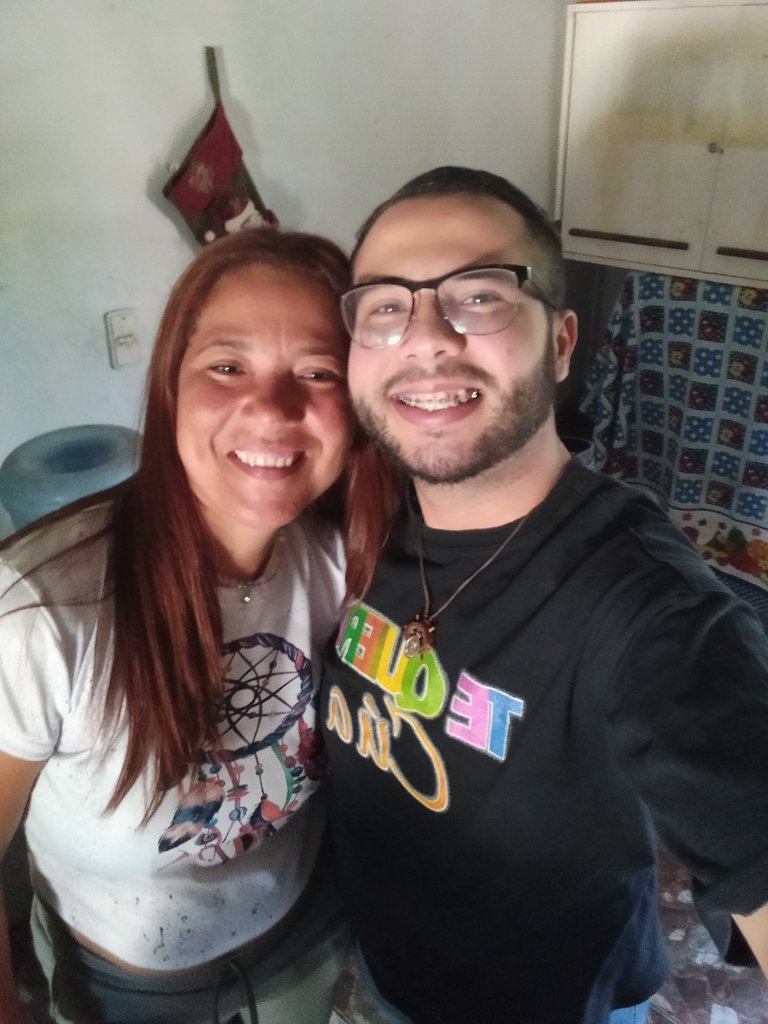 Gracias querida hermana por el tiempo que invertiste haciendo la torta, gracias por la intención que vale más. Aquí hay una muestra que si es posible celebrar y hacer regalos aunque no estemos en fecha especial.
El dinero que gastaste se retribuya para toda tu familia, comenzaste el año con desapego y generosa, que los que hablen de tí te reconozcan por estas dos características o virtudes, gracias por ser parte de mi familia
Thank you dear sister for the time you spent making the cake, thank you for the intention that is worth more. Here is a sample that if it is possible to celebrate and make gifts even if we are not on a special date.
The money you spent will be returned to your whole family, you started the year with detachment and generosity, may those who speak of you recognize you for these two characteristics or virtues, thanks for being part of my family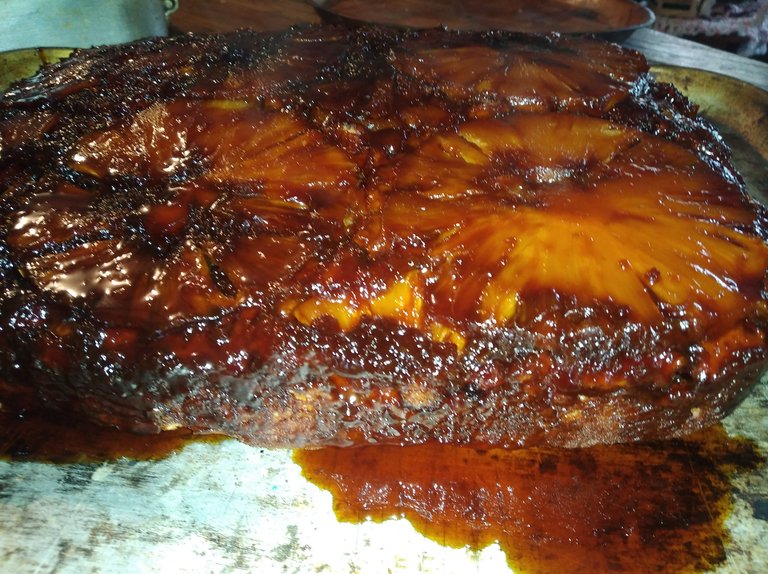 ¿Ves una torta de piña quemada? Yo veo una hermana que quiso sorprender, ¿Ves un caramelo quemado? Yo, la intención de llevar nuestros primeros días del año con dulce, una vez más, gracias.
El caramelo de la torta de le paso un poquito pero no sabía nada mal, además no la esperaba y eso se agradece, perdonen no haber tomado foto al ponqué para que fueran testigos que no se quemó, pero me emocioné tanto que me lo comí y se me olvidó tomar más fotos, suele pasarme. Que en este nuevo año veamos más intenciones que los objetos
Do you see a burnt pineapple cake? I see a sister who wanted to surprise, do you see a burnt candy? I, the intention to take our first days of the year with candy, once again, thank you.
The candy in the cake was a little bit too much but it didn't taste bad, besides I wasn't expecting it and that's appreciated, excuse me for not taking a picture of the cake so you can witness that it didn't burn, but I got so excited that I ate it and forgot to take more pictures, it usually happens to me. That in this new year we see more intentions than the objects


Fuente: Imagen realizada en canva
Traducción al Inglés desde Deepl.com
English translation from Deepl.com