Hello and Namaste Everyone
Its 5th September today and it is a very special day for all of us because whatever we are today is because of our teachers and today is the day dedicated to all the teachers across the world. We cannot thank them enough for the hard work they have done to make us what we are today.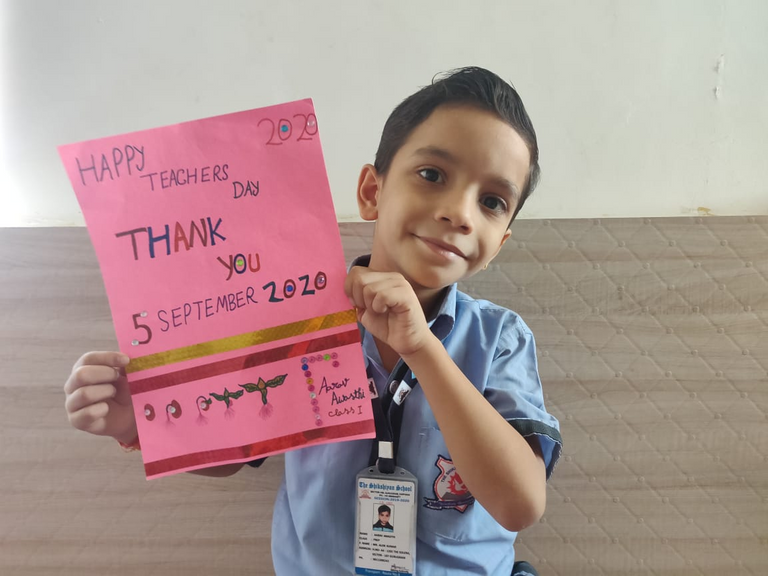 I thanks all the teachers across the World for doing this wonderful work to make everyone a better person by teaching the moral values of life and many other things that help us throughout life.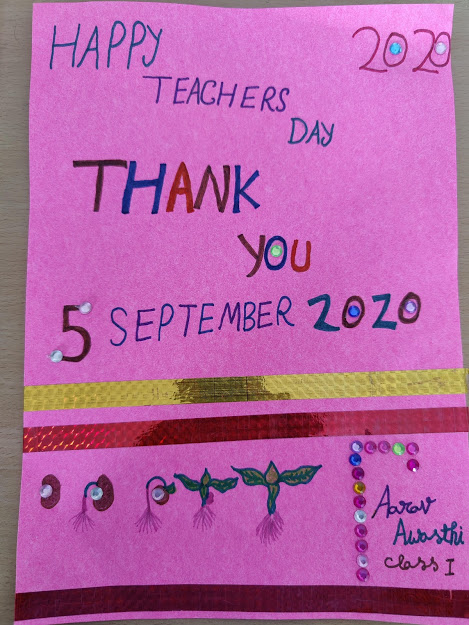 Teachers' Day is a special day for the appreciation of teachers and may include celebrations to honor them for their special contributions in a particular field area, or the community in general.
My son has prepared I think you know by himself and I supported him with his efforts. This is a way to show gratitude for his teachers. He is in class 1 and these days classes are happening from home online method so it's not possible to go to school and thank all the teachers. He prepared a colorful poster and share with all his features say them thanks and some of them have set it up as a WhatsApp status as well.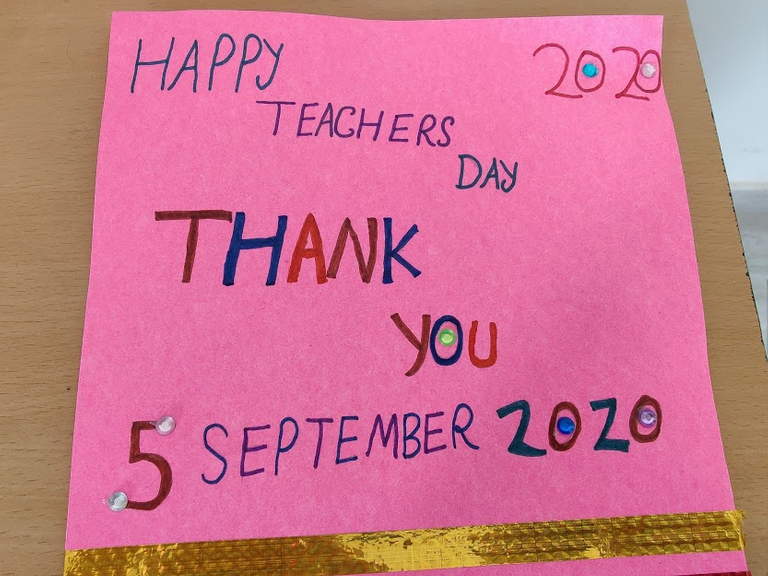 Parents certainly do a lot for us to bring in this beautiful world ok but our teachers do hard work to teach us many things.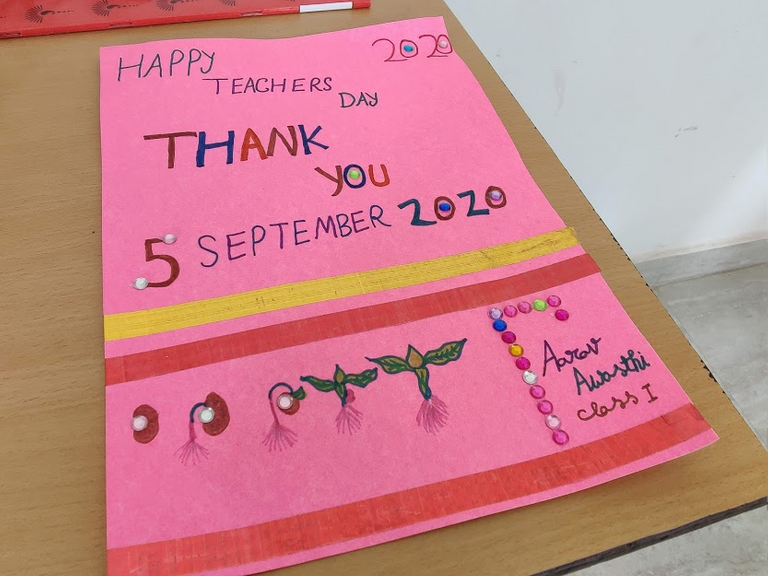 ---
Our prime minister has also shared the gratitude to our teachers through the tweet and this is really good because out 365 days in a year we must take out some time this day to dedicate to teachers.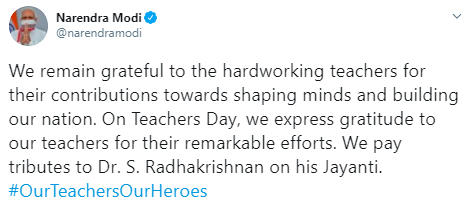 ---
I am very happy to see that my son is growing in life at this age of 6 hi understands the importance of the teacher in his life. As a part of gratitude and thankfulness, you try to create something out of his creativity which is very good and it made me so happy. I don't know that what he will become in his life once she goes up but if he becomes a teacher then for sure he will feel proud and happy for his contribution that he did today and hopefully will be doing in the future as well
---
The COVID-19 pandemic situation is still going on here and that is restricting all the students to visit the school physically but nothing can stop if there is a strong desire to do that and this effort really proves it.
---
Thank you so much everyone.
Stay Safe
Namaste from India