The following are scenes from my walk this week. No walk today in the rain, although I like a warm rain.
The Great Blue Heron takes a stroll in the waters of the Montague River.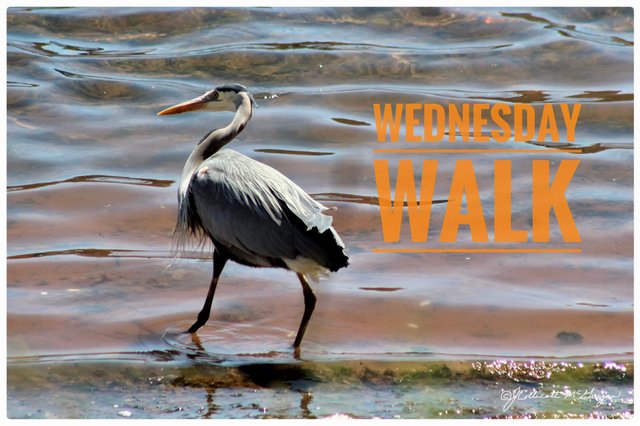 Here the heron watches the water flowing from the drain under the trail. He is waiting for a fish to come through.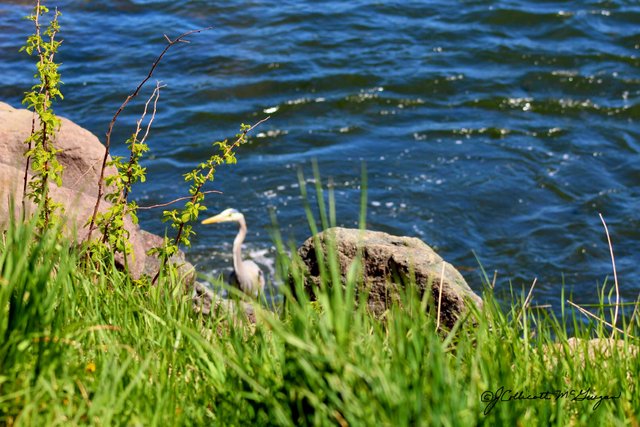 ---
I'm not really sure what this sign means but there is a bridge ahead and water flows under it. :)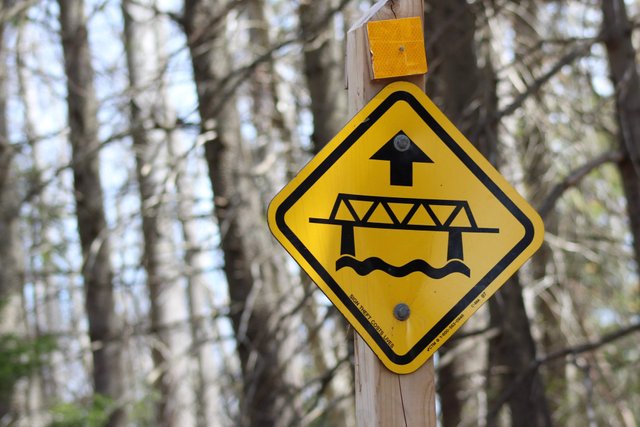 ---
Local folks and their dogs walking across the bridge. The trail is busy on a pleasant day.
---
Many hidden things along the walk if you keep your eyes open.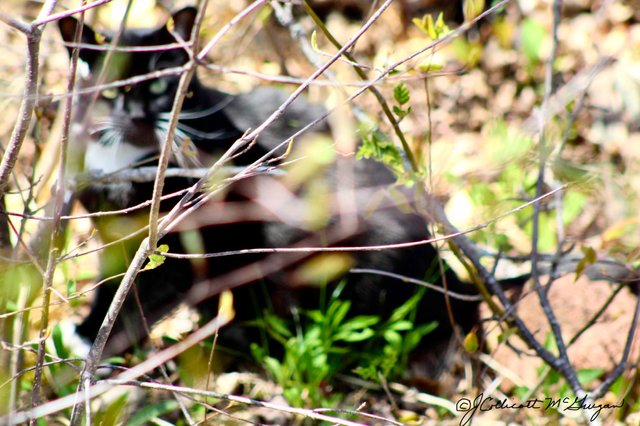 The pretty cat with the green eyes and white whiskers does not move a muscle as it hid in the bushes.
---


Pussy willows along the river bank have just about finished their life cycle.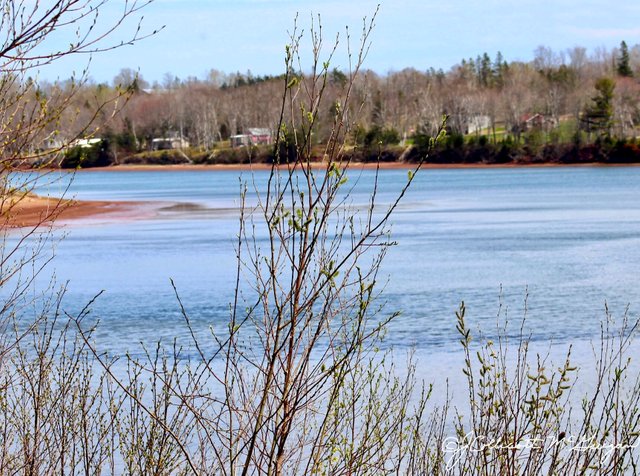 ---
A few more warm days and the trees will be in full foliage.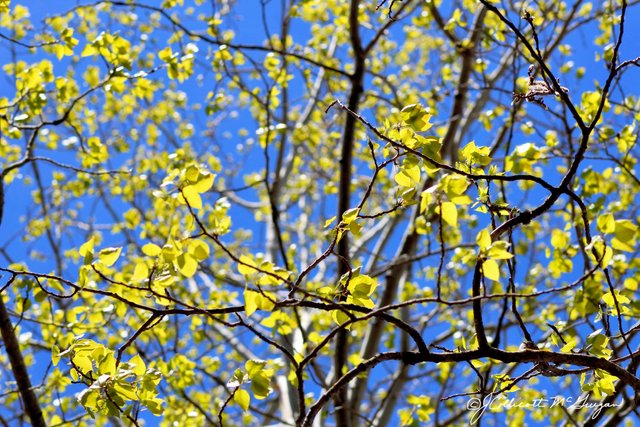 ---
Thanks for sharing my walk with me. I have more photos of the Great Blue Heron in flight for a #featheredfriends post later.
#wednesdaywalk is hosted by @tattoodjay.
Location: Prince Edward Island, Canada.
All photos are mine taken with CanonEOS Rebel T6
Stay save, stay healthy and keep social distancing.
💖💖💖
---

hive-114105
Animated Banner Created By @zord189


Courtesy of @derangedvisions