Hoy en la mañana fui a caminar, a un pequeño parque cerca de mi hogar. Esta experiencia que pudiera considerarse, simple y común, para mi es maravillosa, es una oportunidad de apreciar y relacionarse con los elementos de la naturaleza que tanto me gustan, plantas, aves en libertad, cielo, sol, viento, colores, olores, texturas, y la sensacion de plenitud y libertad en un espacio abierto.
This morning I went for a walk, to a small park near my home. This experience that could be considered, simple and common, for me is wonderful, it is an opportunity to appreciate and relate to the elements of nature that I like so much, plants, birds in freedom, sky, sun, wind, colors, smells, textures, and the feeling of fullness and freedom in an open space.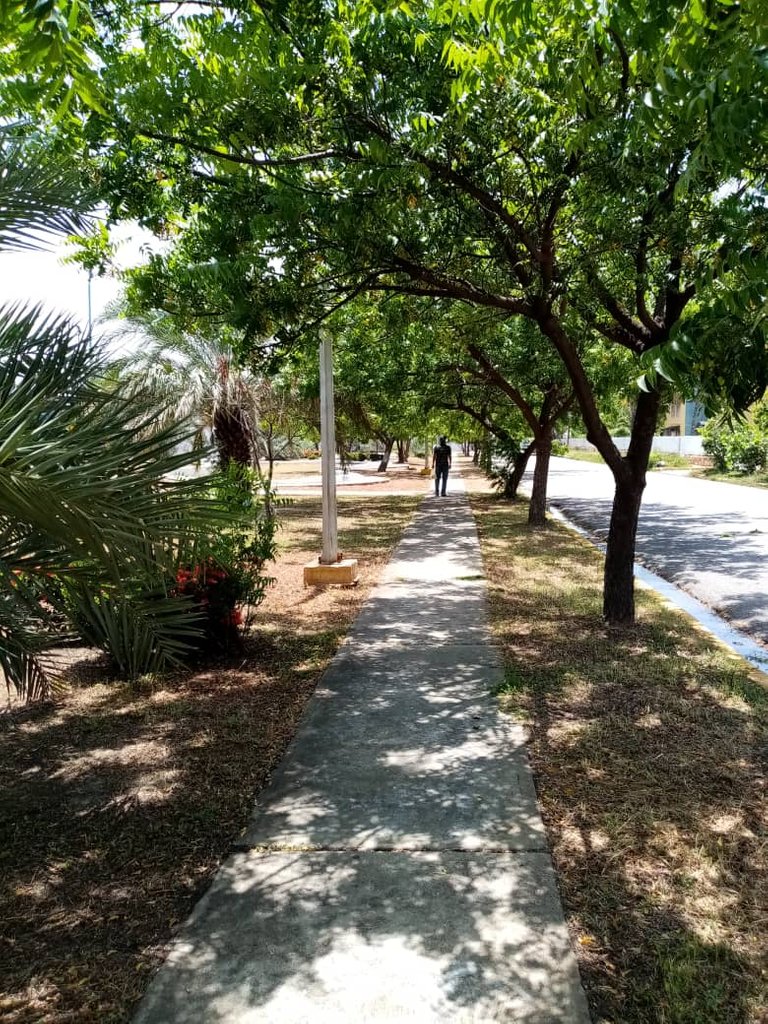 Parque en Urbanizacion Madre Vieja, Lechería, Venezuela// Park Urbanizacion Madre Vieja, Lechería, Venezuela

Observar con placer y detenimiento forma parte de mi estilo de vida, ahora agrego el captar imágenes y compartir con ustedes, lo que representa una oportunidad de redescubrir y conectame más conmigo misma y el exterior y refuerza una de mis reflexiones preferidad de Lao Tse " Las palabras nuncan portan en si misma la belleza de un arbol, para comprenderlo, debes verlo con tus propios ojo". (1)
Esta cita señala la importancia de vivir la experiencia, descubrir, sentir, y tener conexión interior con el entorno, de acuerdo a ella se incrementa la percepcion que se tiene de lo que nos rodea y acontence
Observing with pleasure and care is part of my lifestyle, now I add capturing images and sharing with you, which represents an opportunity to rediscover and connect more with myself and the outside world and reinforces one of my favorite reflections of Lao Tse "The words never carry in itself the beauty of a tree, to understand it, you must see it with your own eye". (1)

This quote points out the importance of living the experience, discovering, feeling, and having an inner connection with the environment, according to it increases the perception that we have of what surrounds us and makes us happy.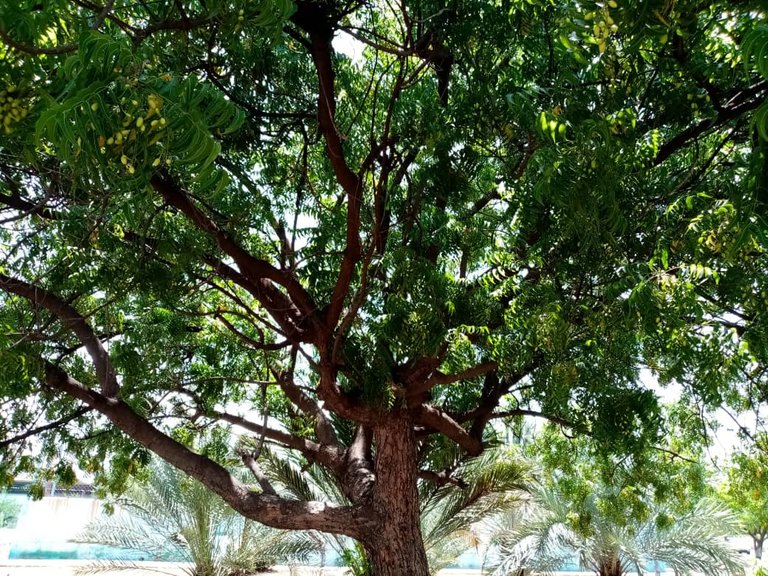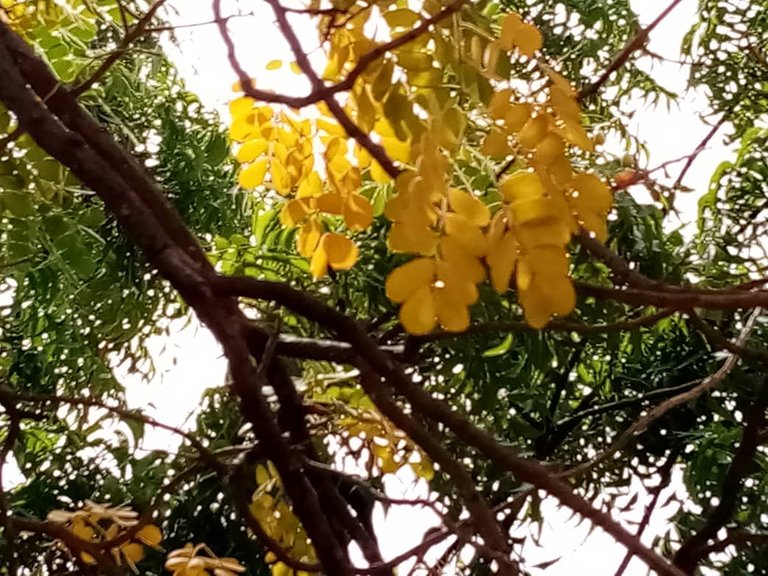 En este sentido, cada día nos ofrece infinidad de contrastes cercanos y distantes, tangibles e intangibles, que retan los sentidos y emociones. Los paisajes tienen de todo un poco, no sólo lo bello o colorido merece atención.
Por este motivo, muestro este árbol que ya cumplio su ciclo de vida, pero que aún se mantiene con gallardia exponiendo su historia a los transeúntes, que pueden haberla compartido, la imaginan o la ignoran.
In this sense, every day offers us an infinite number of close and distant contrasts, tangible and intangible, that challenge the senses and emotions. The landscapes have a bit of everything, not only the beautiful or colorful deserves attention.

For this reason, I show this tree that has already completed its cycle of life, but that still remains gallantly exposing its history to the traitors, who may have shared it, imagined it or ignored it.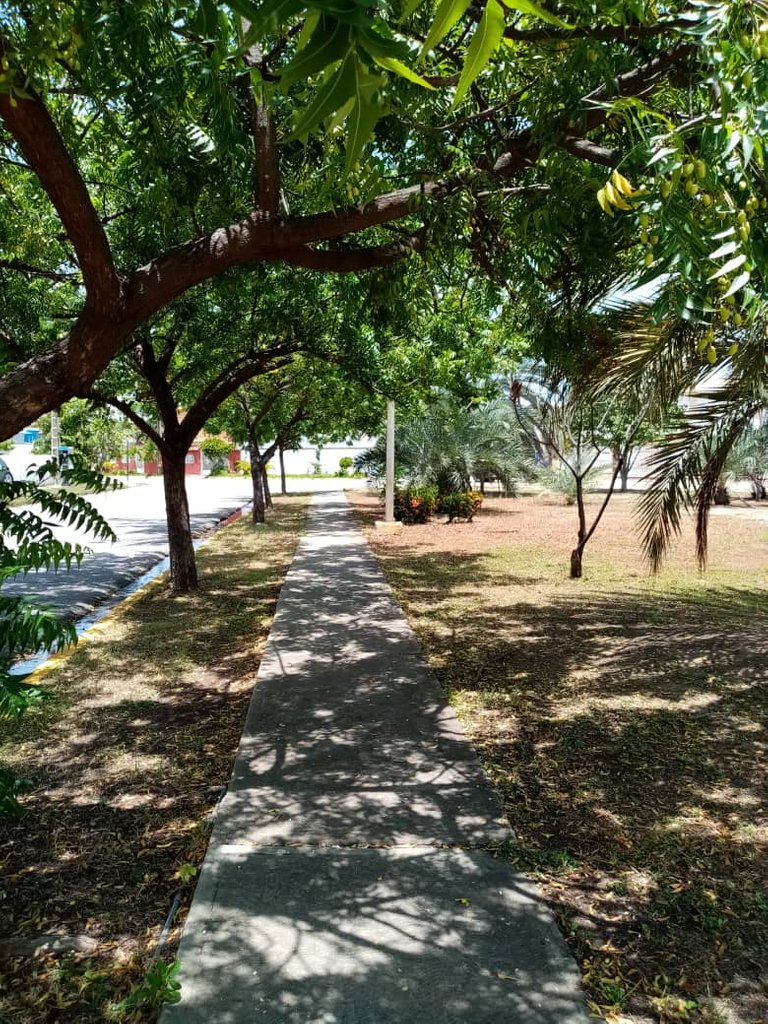 Estoy iniciando un nuevo camino al estar en #hive, aprendiendo y compartiendo con amigos sin límites, ni fronteras y observando el mundo desde otras perspectivas, estoy muy agradecida por esto.
Referencias utilizadas:
(1) Lao Tse. Hua Hu Ching. 81 meditaciones taoístas. Versión de Brian Walker
I am starting a new path by being in #hive, learning and sharing with friends without limits or boundaries and looking at the world from other perspectives, I am very grateful for this.

References used:

(1) Lao Tse. Hua Hu Ching. 81 Taoist meditations. Brian Walker's version
Gracias por leer mis Post.
Espero sus valiosos, comentarios y sugerencias Feliz vida.

Nota:
Todas las fotos son de mi autoría tomadas con un teléfono celular Honor
Thank you for reading my posts I look forward to your valuable comments and suggestions. Happy life


Note:
All photos are my own taken with an Honor cell phone.