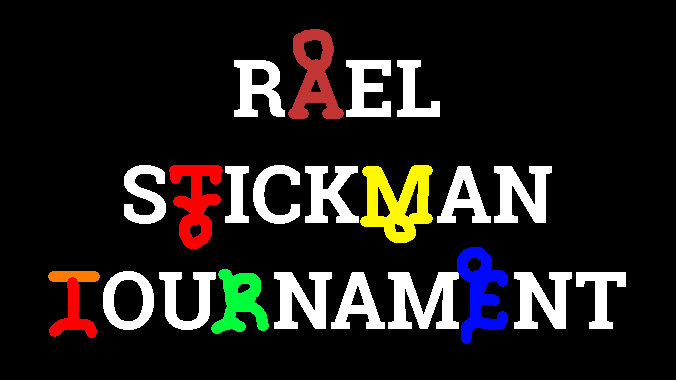 ---
Hi friends, here I bring you another stickmans tournament animation, this time I did it using a program called tupitube and another one called filmora, I do this because I installed a new operating system: Windows 10, my previous operating system was Debian, so I had to install other programs.
Hola amigos, aquí les traigo otra animación de torneos de stickmans, esta vez lo hice usando un programa llamado tupitube y otro llamado filmora, esto lo hago por que me instalé un nuevo sistema operativo: Windows 10, mi sistema operativo anterior era Debian, por lo que tuve que instalarme otros programas.
---
Below is the video:
Acontinuación esta el video:
---
---
In this episode entitled "Now more powerful", there are 8 stickmans fighting for victory (as always), 2 of them we had seen before: the stickman of unknown power, and the one of portals, the powers of the other six are: the blue one; super strength, the black one; agility, the beich one; feel the vibrations, the purple one; force fields, the orange one; fire, and the green one; fly.
En este episodio titulado "Ahora más poderosos", hay 8 stickmans luchando por la victoria (al igual que siempre), 2 de ellos ya los abíamos visto antes: el stickman de poder desconocido, y el de portales, los poderes de los otros seis son: el del azul; superfuerza, el del negro; agilidad, el del beich; sentir las vibraciones, el del morado; campos de fuerza, el del naranja; fuego, y el del verde; volar.
---
I hope you liked the video, I will keep making more of these until I have the full season, and then you will be able to see what the champion will be, if you have ideas about some men of clubs that can be included, just leave a comment. Thanks for stopping by.
Espero que les haya gustado el vídeo, seguiré haciendo más de estos hasta tener la temporada completa, y ¡así podrán ver cual será el campeón!, si tienes ideas sobre algunos hombres de palos que se pueden incluir, sólo debes dejar un comentario. Gracias por pasarte por aquí.