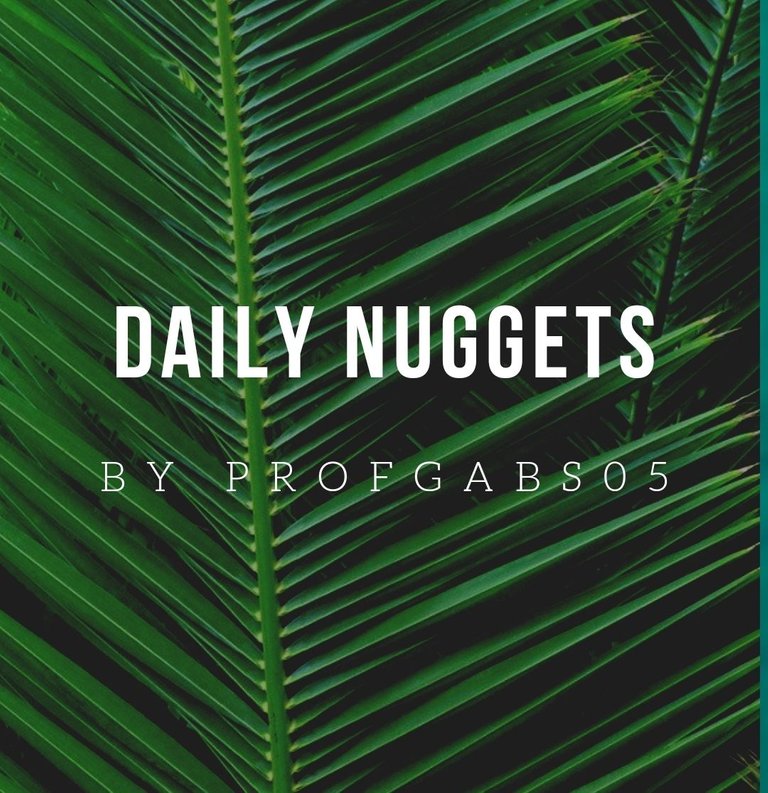 Made with Canva
Nuggets of the Day, Day 1
Stop allowing people to peg you down by using your past to poison your present. This life is just too short to start struggling with old news and those who refuse to let it go with the past.
.
We all have our dawn sides,we all have our prejudices!
.
Some people cannot withstand it that you have moved on with your life and so they will want to drag you into your past just to catch up with your present.
No matter what, people will always talk.
Only allow people who care about how their words frame you, people who care about not embarrassing you and care about how their actions make you feel in your life. Allow people who will defend you in your absence. People who will start fighting before you come out of your house to attack your enemies.
Select your friends carefully!