A beautiful ZINNIA Flower is being kissed by a BEE. This is a work of nature in progress, where pollination is being done between the Bee and the flower. The pollen grains are being transferred from the male anther of a flower to female stigma to create offspring. The BEE is a specialist pollinator.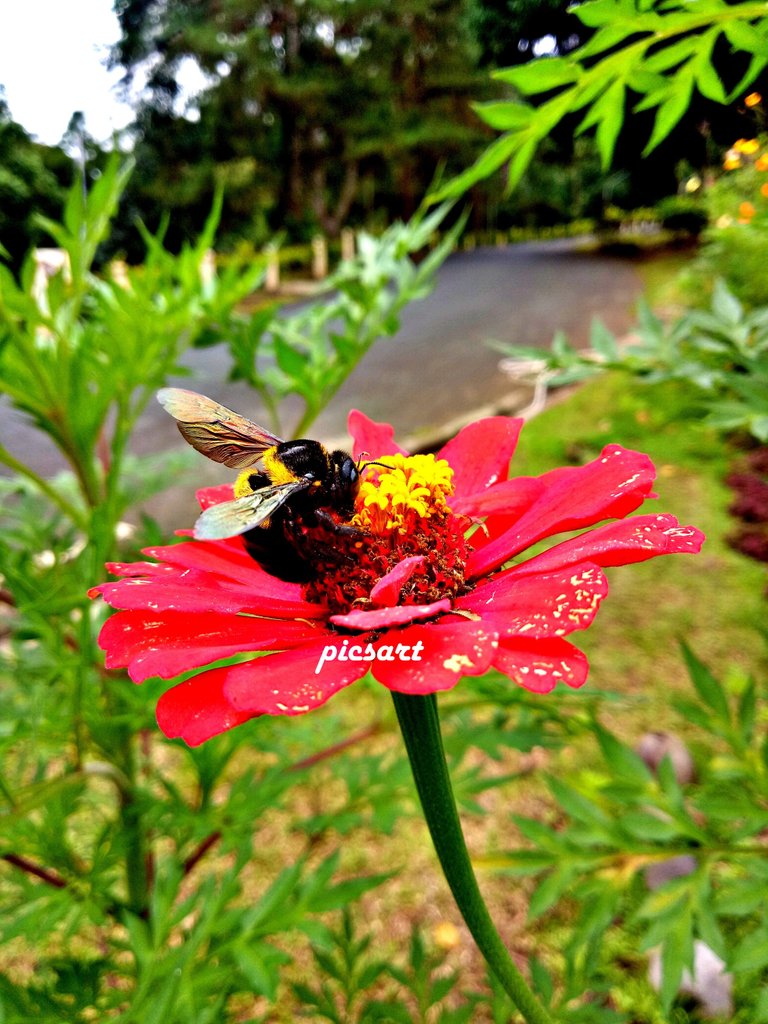 It is really fascinating to witness the symbiosis between these two species an animal and a plant. Both of them benefit from each other. I will never stop capturing this beauty. Nature photography at its best.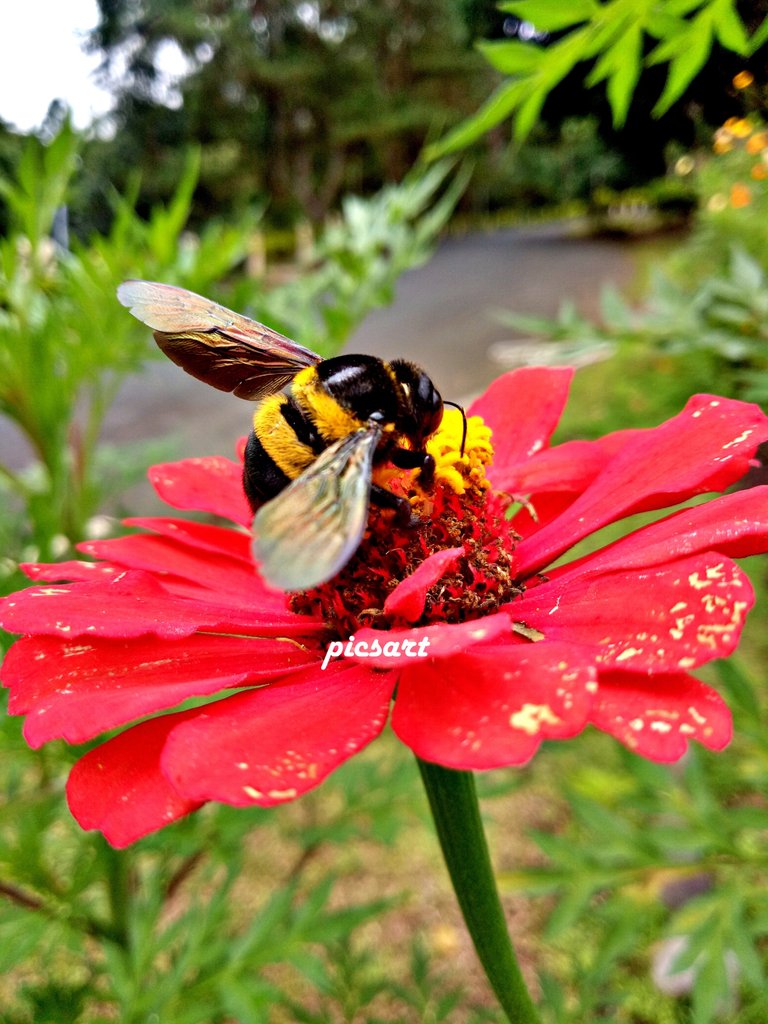 Even there are restrictions and getting out of our residence is hard, taking photograph won't be stopped by this pandemic. It's been weeks since my last post, I make sure I will be able to post this week and share with everybody that I took.
These pictures were taken by @picsart from the foot of Mt. Makiling in Los Banos, Laguna. Taken using Oppo mobile phones.
I dedicate this flower photography to @dswigle, @ocd, @monochromes, @photodashph, @photophile, and @theycallmedan. #posh
---
Picture speaks a thousand words, memories remains forever.

The Photohiver


If you have a passion for writing and want to earn.
You Can Now Join Hive. Click Here