There's a huge Balete tree that can be found inside Philippine High School for the Art in Laguna Philippines. This tree is really big.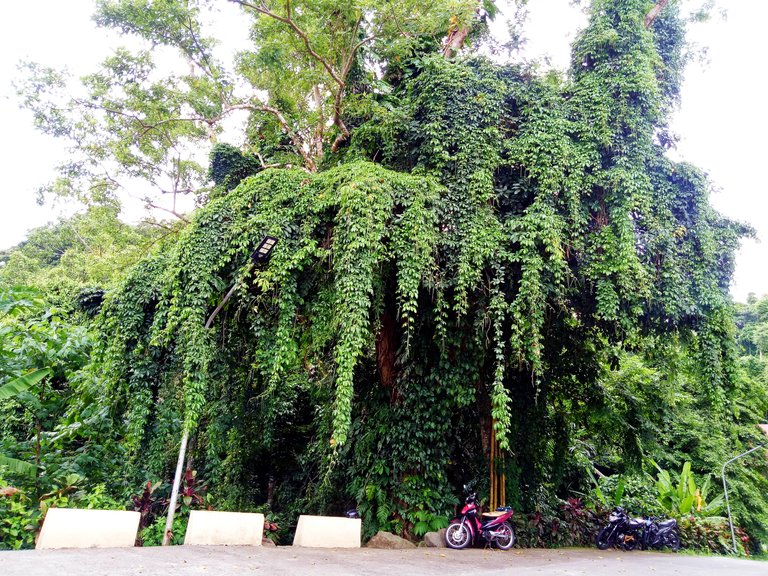 Due to its size, other plants grew already in its body that looks like a hanging plants. It becomes a shed to many, as covering when the heat of the sun burn the skin. Underneath, motorcycles are park because it can cover the vehicles from rain and sunlight.
There were stories relating this huge Balete Tree to be home of Mythical Tree Creatures. They said many horror creatures occupy this tree like "KAPRE" or a giant creature with big tobaco cigarrette that shows at night to passersby. Another mythical creature that allegedly occupying this big tree was "TIKBALANG' or a creture with a head of a man and a body of a horse. It was also believed that there were many creatures take shelter in this huge tree. However, none of these stories were proven true. They were created to spread fear to people.
The barrio folks were sharing these mythical stories from generations to generations.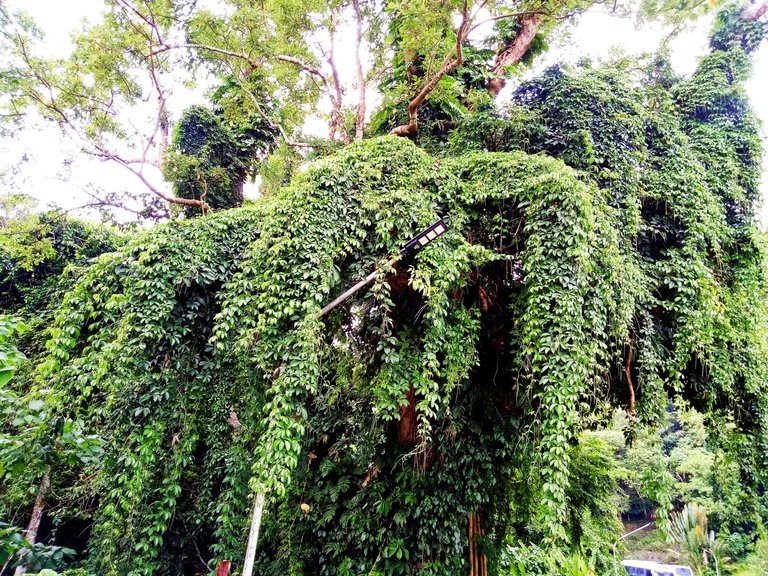 For me Balete Tree is a wonder of nature. The big tree is nice to see and it provides shed when people needs it. The plants that grew in it creates an attraction that would make you look in awe. This is whats good about nature. It provides amazing things for us to see and enjoy. Instead of feeling afraid with what mythical creatures it hides inside, lets enjoy this good product of nature.
They estimate this tree to be more than 50 years old. The tree was already there even before the Art School was built.
---
These pictures are mine taken using Oppo A71.

The Photohiver


If you have passion for writing and wants to earn.
You Can Now Join Hive. Click Here