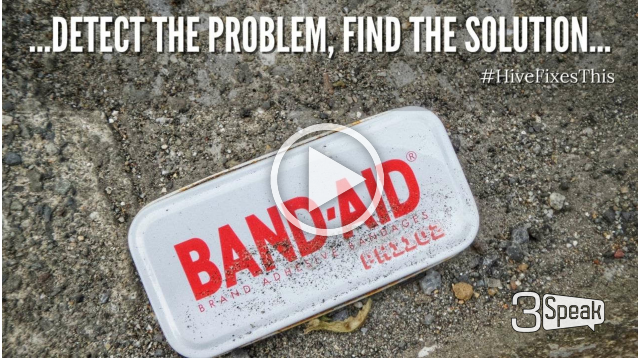 ---
Occasionally, it is a good time to remind ourselves why are we here, and why are we creating our content on #decentralized social media platforms like Hive, LBRY, or some other... Yes, there is some crypto (money) involved incentives for doing that, but there are some other important differences that we should be aware of...
Getting paid for creating valuable content for contributing to the community is a great thing to have, and results are visible almost instantly... On decentralized blockchains we can be rewarded for creating posts, videos, commenting on other's content, playing games, etc... All that is great and awesome, but still, I would count these incentives in a short-term vision... The long-term vision will be looking at all as building YOUR online profile (business, personal) for the future...
And I have written YOUR with capital letters as it is important to emphasize that, for the first time, it is YOUR profile indeed! You are the owner of your blog, of your content, that you have created, of your opinions, videos, photos, art... You name it... And not just that, for the first time, you are in control of YOUR OWN money, in our case cryptocurrency... Nobody else than YOU, knows your credentials for your wallet, for your online data...
While I'm writing these sentences, I'm getting confirmation about how big is the power of the blockchain, and I am aware of why it was (and as) important for big companies to stop this thing... Blockchain technology is another tool that we can use in different ways, and one of the most important ways for us is to help us to get back our POWER... And it can do that, but we have to do our part of the job...
In today's world, our #freedom and #freespeech is limited, which is a direct result of our loss of power... We have given our power to others, and that's why you don't have the right to say whatever you want... that's why your voice can't be heard too far... And that's why THEIR voice is much louder...
Blockchains like #HiveFixesThis by taking power back from big companies to the ordinary people, giving them the right of #freespeech, right to be financially independent, right to CHOOSE what is the best for them as individuals...
In this video, I have mentioned some of the platforms that I have used and have contact in the past, the problems that I (and many others) had with them, and the obvious solution that we have for them... Check out the video for more details...
Thank you for your valuable time,
~ph~
---
Music in video:
Growing Up by Scott Buckley https://soundcloud.com/scottbuckley
Creative Commons — Attribution 3.0 Unported — CC BY 3.0
---
.:. .:. .:. .:. .:. .:. .:. .:. .:. .:. .:. .:. .:. .:. .:. .:. .:. .:. .:. .:. .:. .:. .:. .:. .:.
Don't forget to follow, reblog, and browse my Hivepage to stay connected with all the great stuff!
You can also find me on LEO Finance .:. Twitter .:. LBRY
.:. .:. .:. .:. .:. .:. .:. .:. .:. .:. .:. .:. .:. .:. .:. .:. .:. .:. .:. .:. .:. .:. .:. .:. .:.
---
▶️ 3Speak