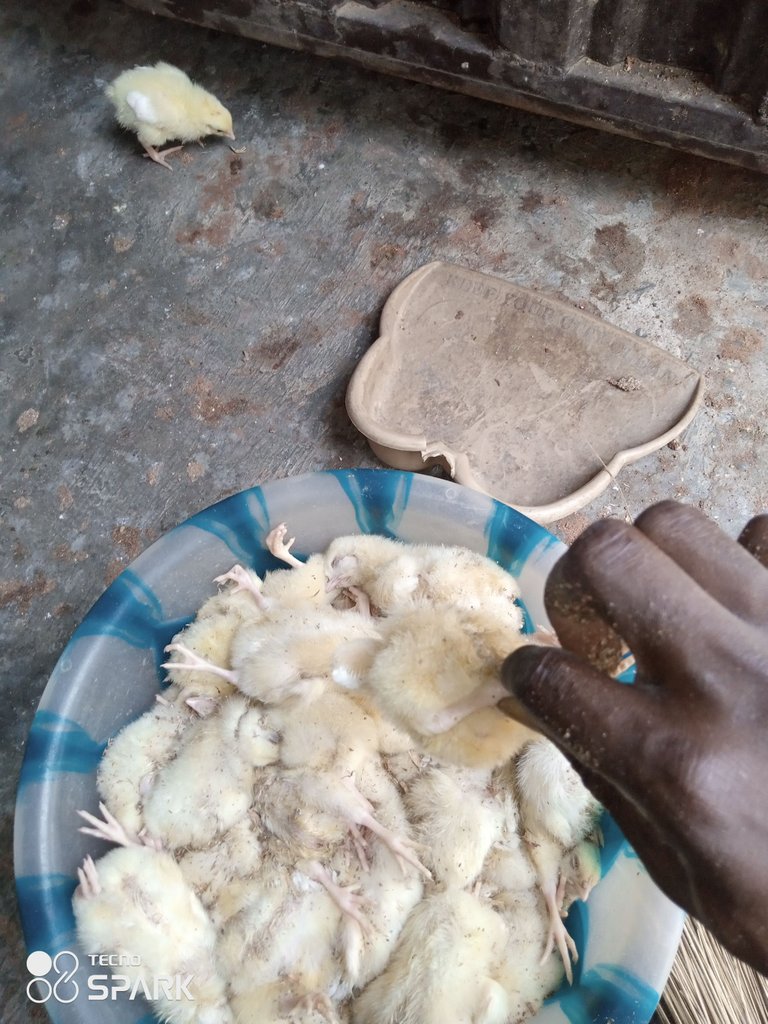 EVENING TO ALL HIVERS,
I guess sometimes ago, I talked about things you need to put in place whenever you are expecting your birds from a hatchery company production. I just want to use this medium to further lay more emphasis on most of the mistakes that is common with inexperienced farmers most especially poultry farmers.
---
Also there was a time I talked about the use of wood shave and saw dust. The difference between both and the harm saw dust might cause when it is used for early birds.
I have this friend of mind who had the intention to go into birds reading in a big way, he consulted me I gave him some guidelines what he needs to do. Lo and behold all plans were made and we both agreed on what we discussed. At a point, I think a day to when the birds will arrive from Hatchery farm, he was speaking with someone who was informing him to get things ready before the arrival of those birds but something every important was contrary to what we discussed the person he was talking on phone was telling him to get a saw dust before the birds arrive. When he dropped the call, I dabbled in and challenged him immediately that who advised him to bring saw dust along, he was like its someone who is also into poultry farming business. When talk wanted to cause a kind of argument, I kept mute.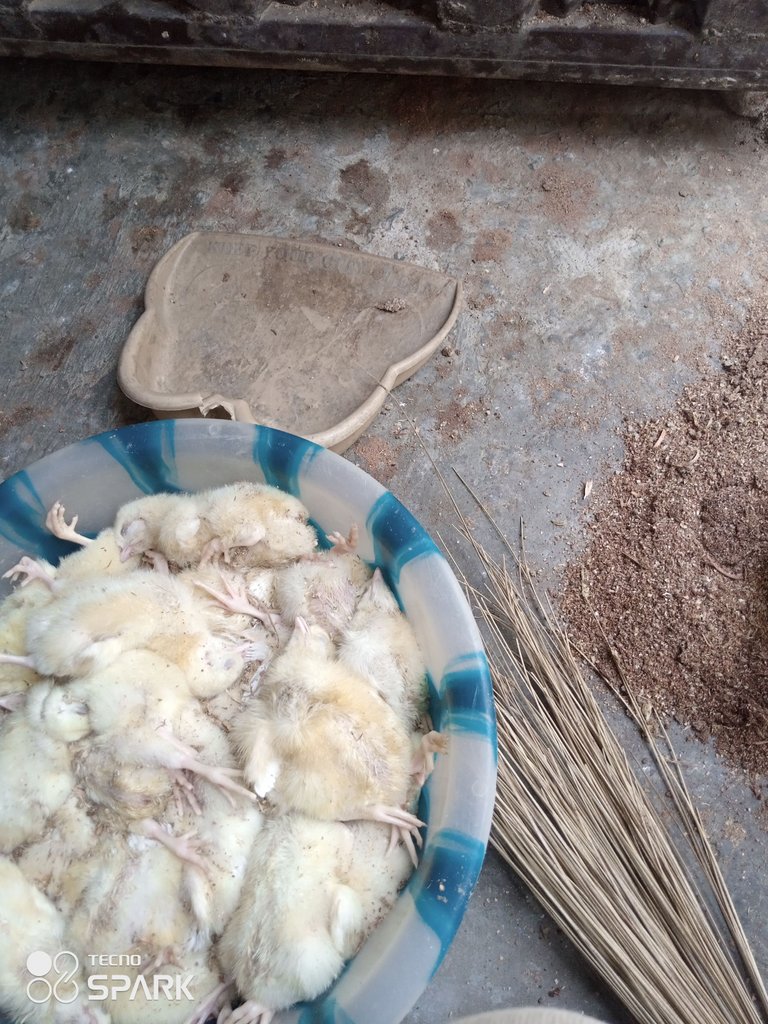 ---
The day came, 300 birds arrived from hatchery though I didn't see them because I was busy with a thing or two while the other guy took care their of arrival. My gave me feed back that, the birds have arrived and they are doing good and fine but to my surprise I received a call from him informing me that out of the 300 birds 47 birds died overnight. I left my work to join him and we left for the poultry farm. While we were going we were both contemplating that what could be the cause of the massive death of the birds. On getting there after several inspections, we discovered that the birds when we opened their mouth they have eaten and swallowed some saw dust and had blocked their breathing passage so made them to be choked to death.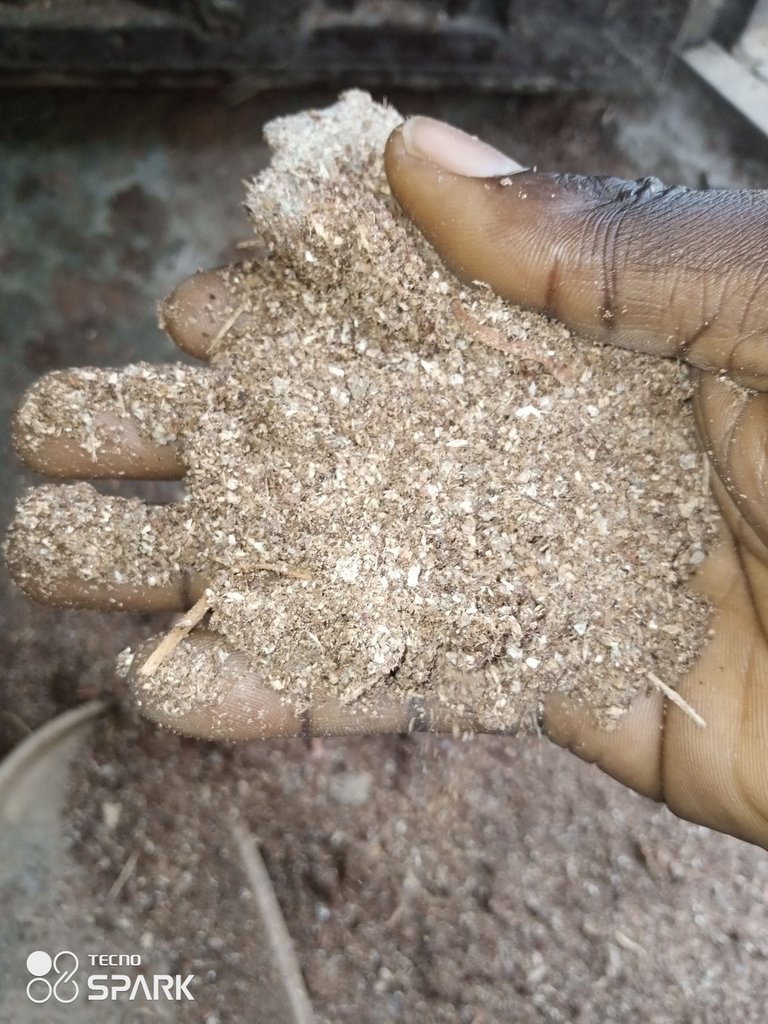 He felt regretted, but my point is you can't blame the birds. If you look at the picture about you will ask why did they eat from the saw dust, this is the reason, feed for starter are mostly always march feed and I said it in one of my post that there is no way some won't fall into the saw dust and being that they are small they will pick the saw dust thinking they are picking their feed. Also if you look closely you will see some of their feeds in the saw dust, the saw dusts are ones with brown color while the feeds are white or white ash. So once they swallow it it will choke them and it will make them unable to breath which will definitely cause death.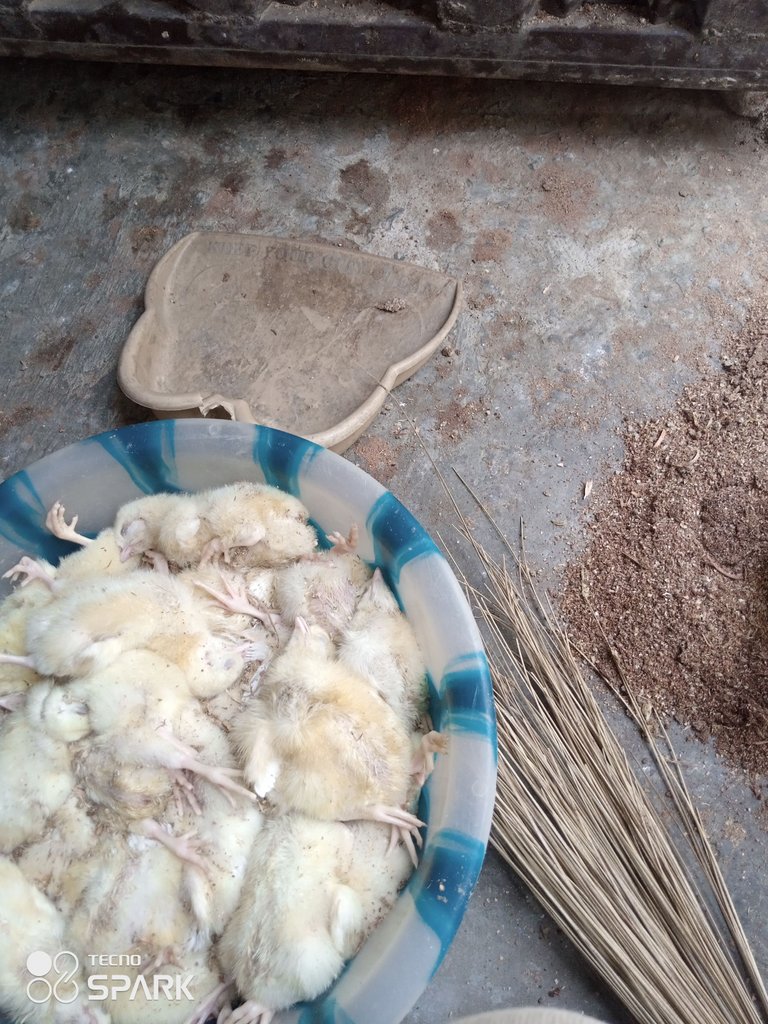 ---
WHAT WAS OUR NEXT LINE OF ACTION
After several evidences and knowing fully well what choked the birds to death, the thing was to sweep the saw dust away and spread a large sack instead. I pray others survive.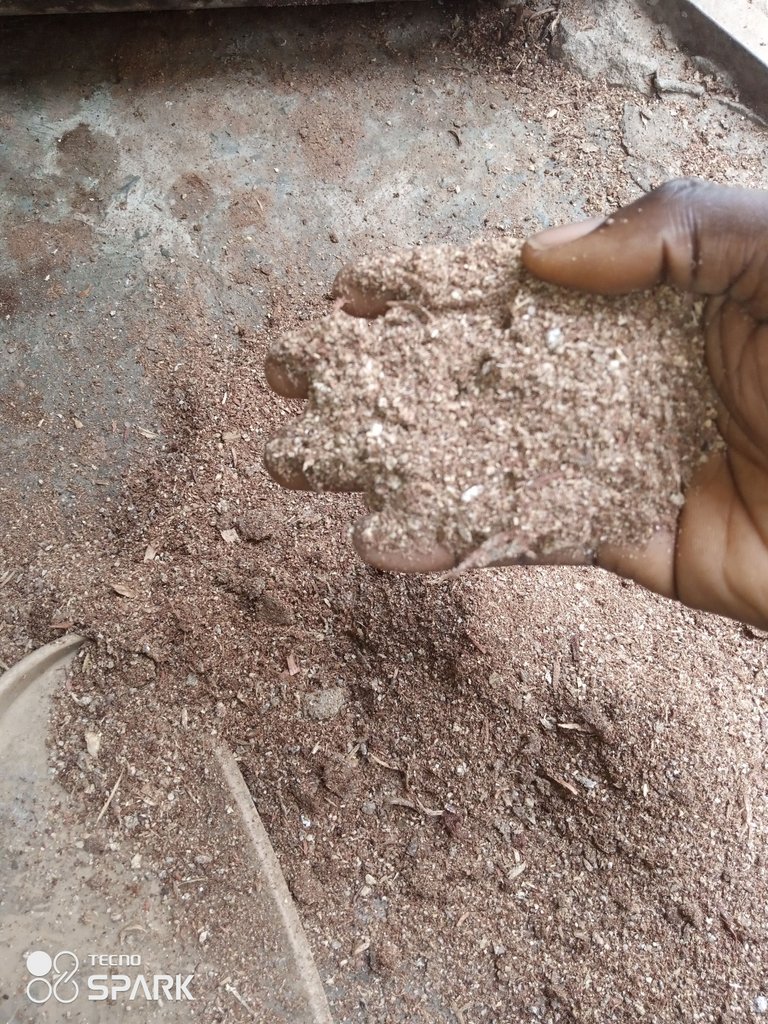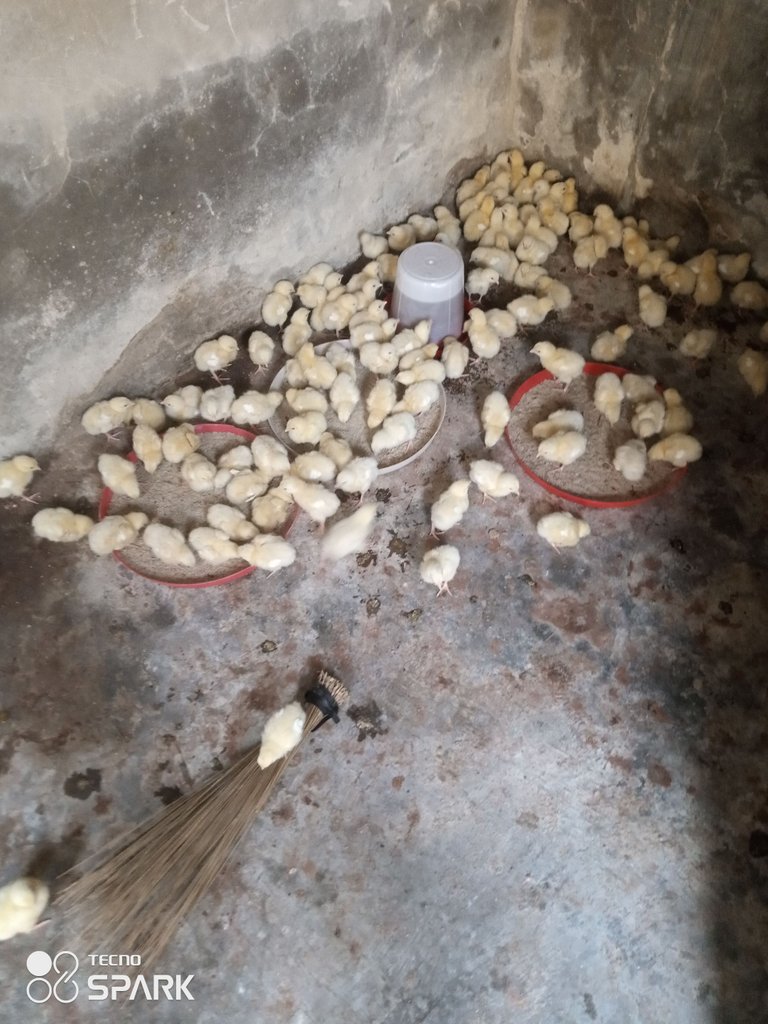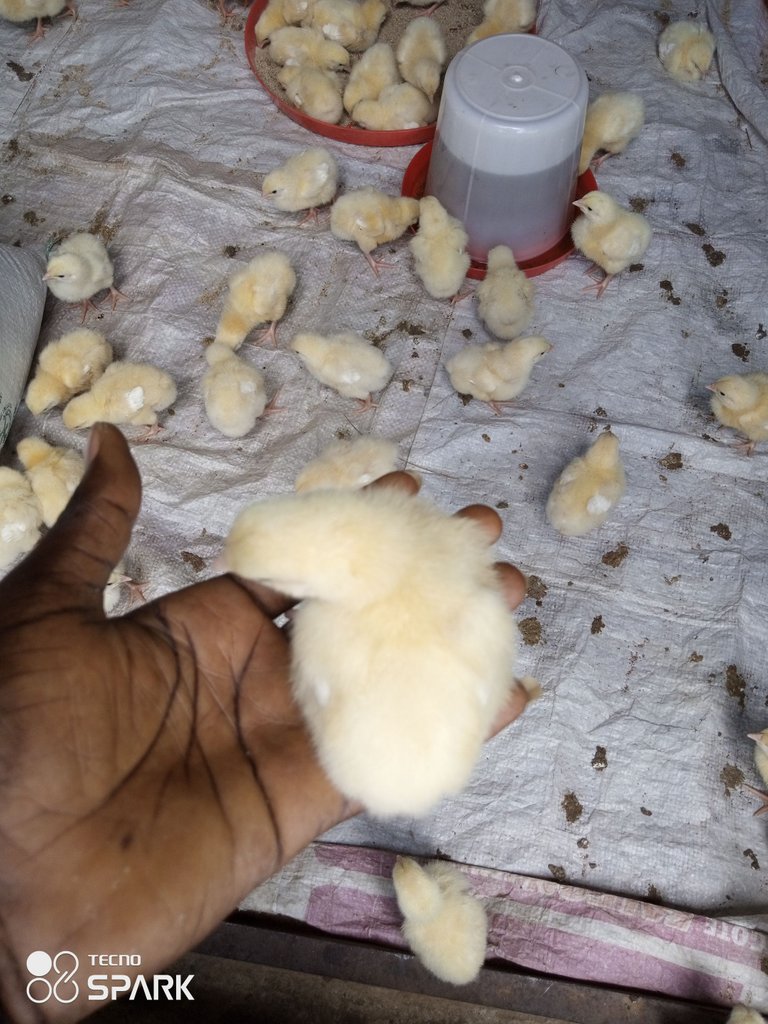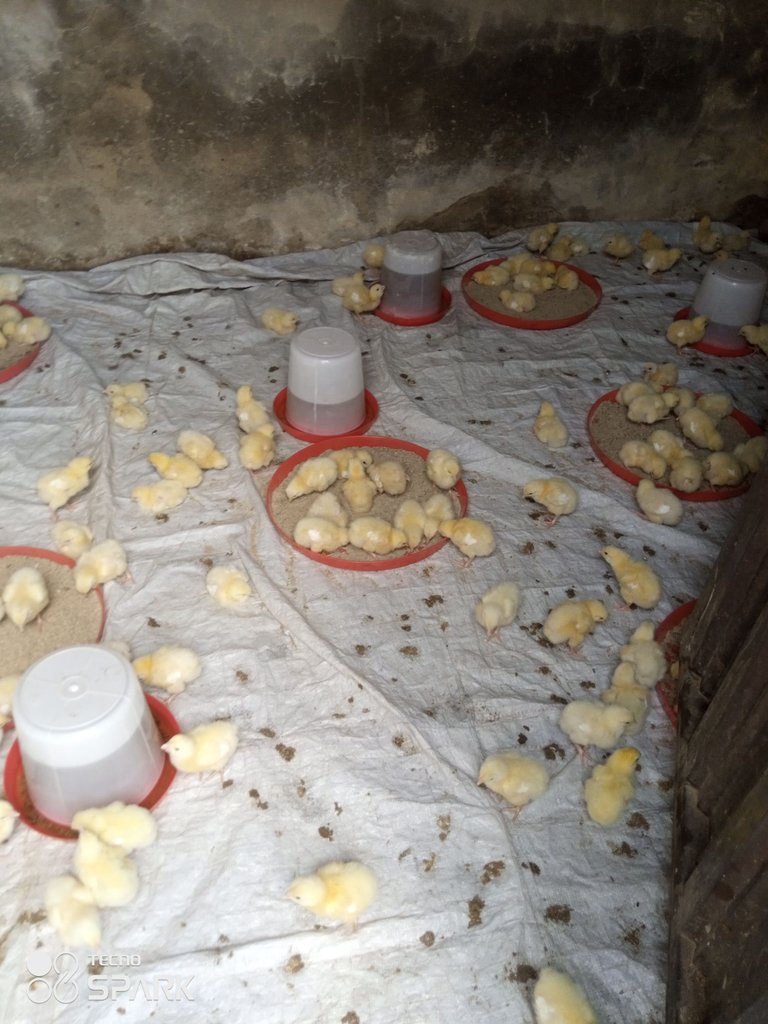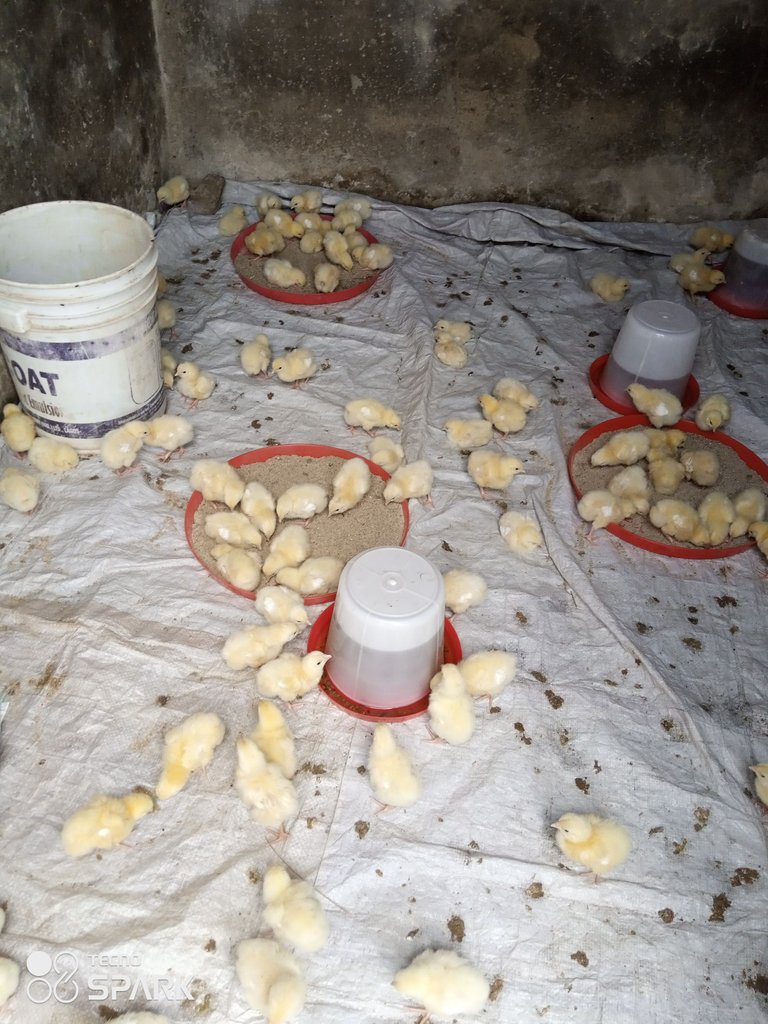 I just want to use this medium to lay more emphasis on this particular issue that farmers should try as much as possible to stop using this saw dust for poultry birds. If at all you want to use it. Its should be when they are 4weeks and above but for me generally I will advice farmers to using it to rear their birds.
---
I @peterale is saying thanks for visiting my post. Do have a wonderful day. @peterale cares.
---
You can as well click here and read more about my write up link with my present content. Thanks 👇👇👇
https://peakd.com/hive-120078/@peterale/the-usefulness-of-wood-extract-woodshave-to-the-poultry-farm-life-of-a-farmer