Strong winds mean rough seas.
Exactly what the ocean speedsters wanted.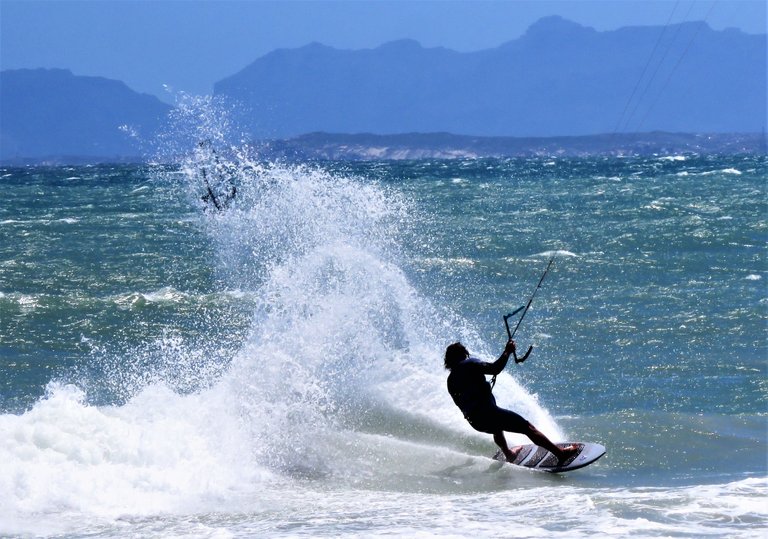 Oh yes, these guys were out there in the cold Atlantic ocean and they were speeding along and across the waves. Kite surfing is the ultimate water sports over here.
When we arrived, there was only one kite surfer out there, but soon many others arrived. At times we have seen more than 20 kites out there. The late sun after work, did not put these guys off their favorite water sports and some scenes were delightful to see.
So come and let the adrenaline flow through your veins.
Like I said, soon more kite surfers were out there.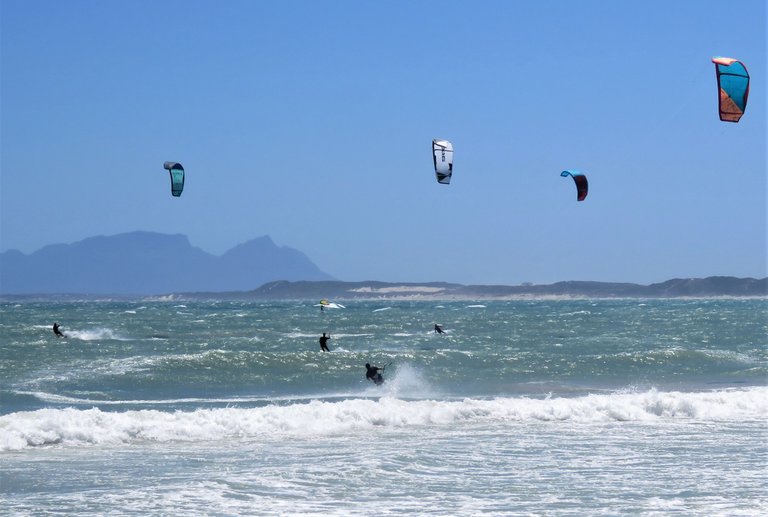 Now for some action shots on the waves.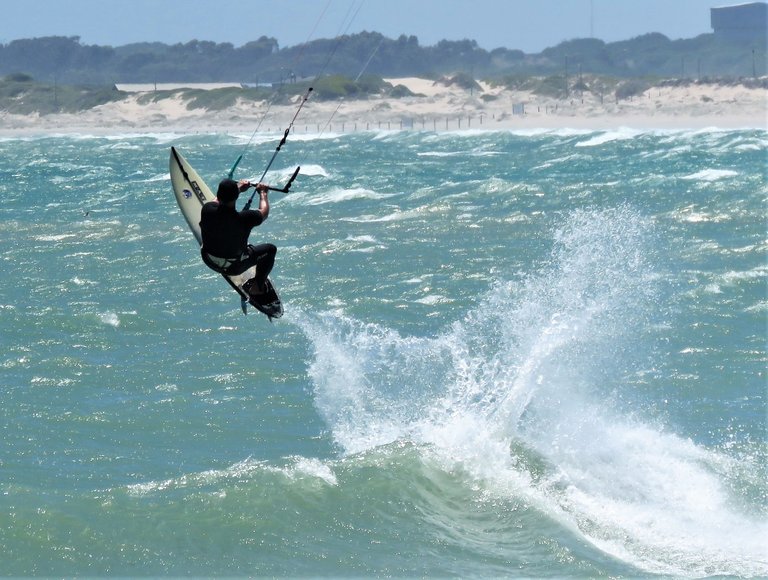 Maybe they call this the vertical lift hahaha.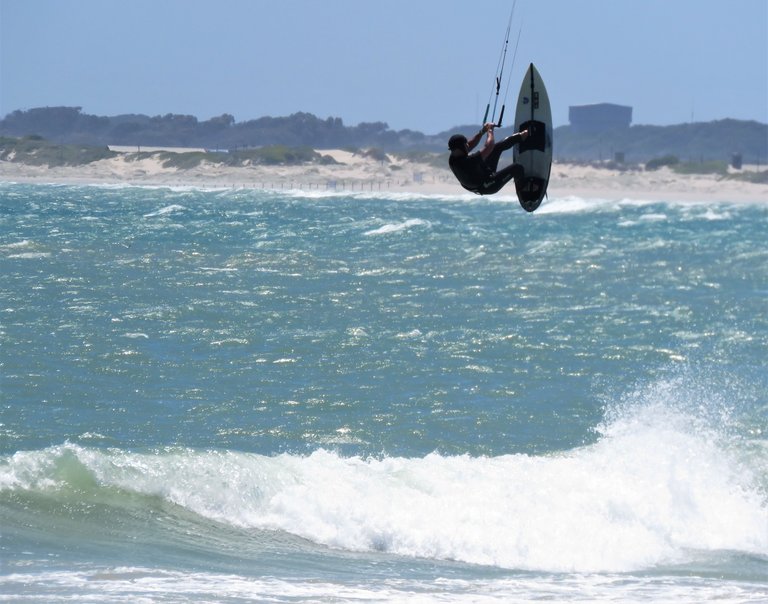 There were also some sailing surfers out there, but I will show their speed in another post.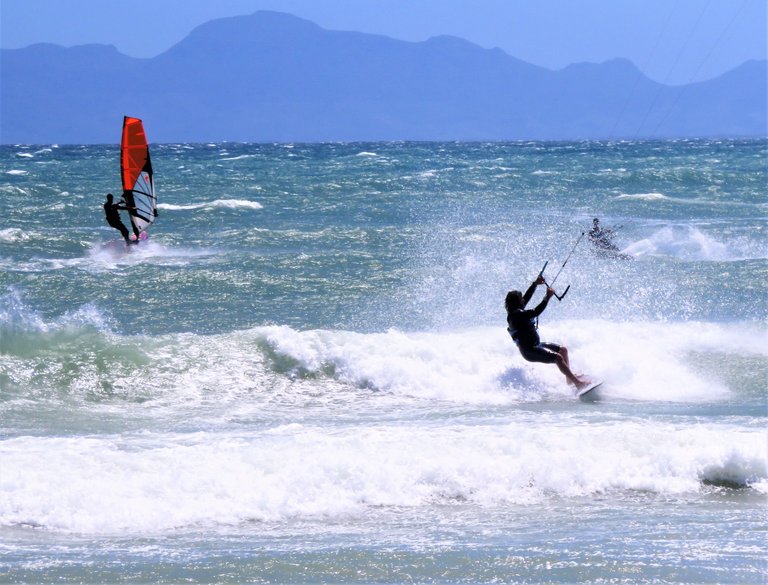 This post is dedicated to the heady actions of the kite surfers.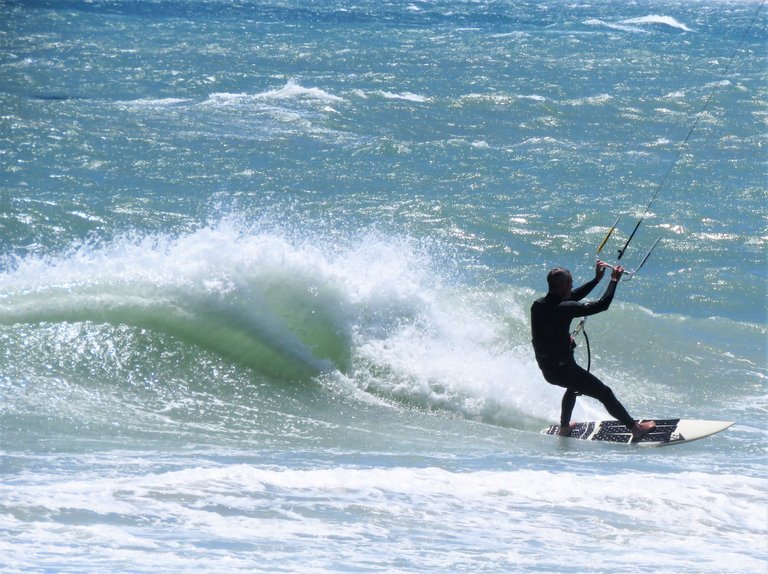 Bang! To hit a wave launch at speed must be a supreme lift to a surfer's spirit.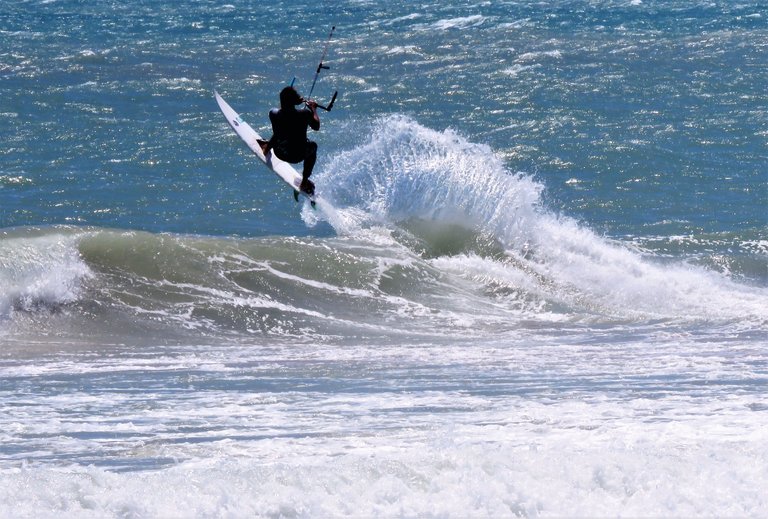 Did I say a supreme lift ?. Oh yes, simply hang in the air until the water calms below.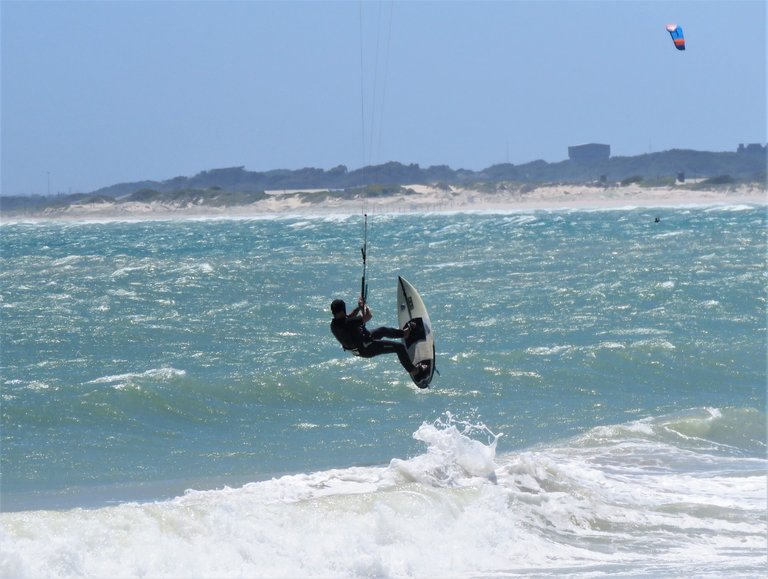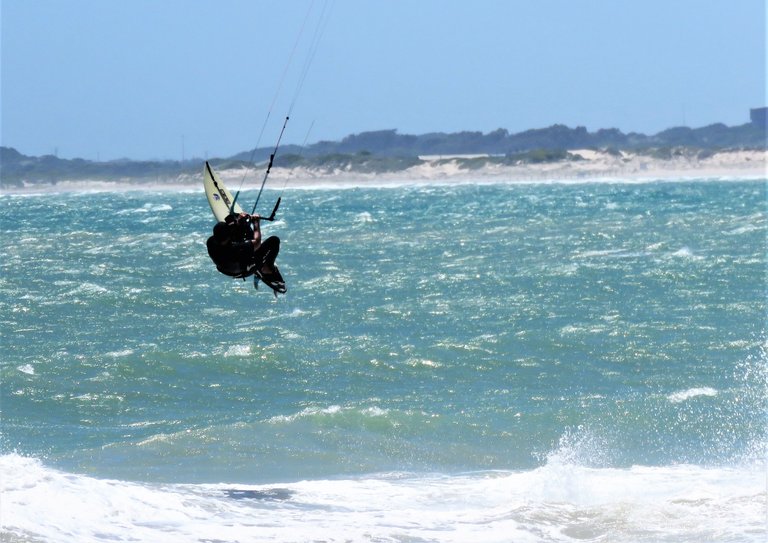 And then the surfer swung a sharp right turn.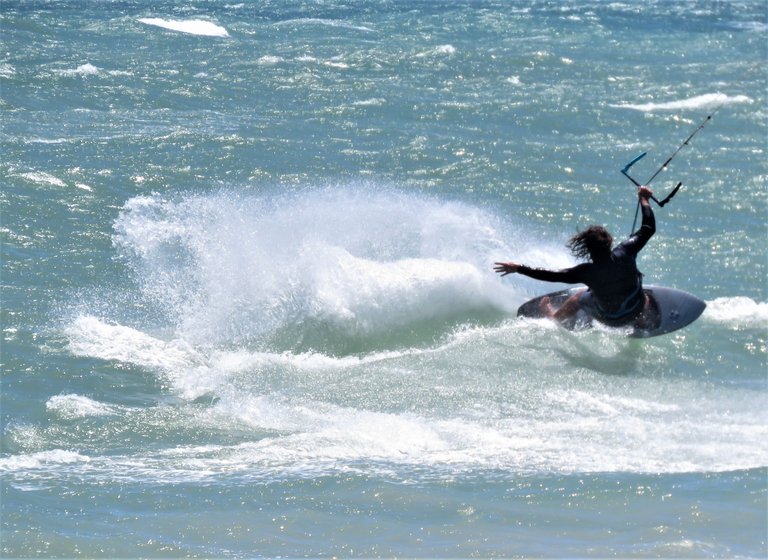 Coming in straight towards me where I stood on the promenade walk.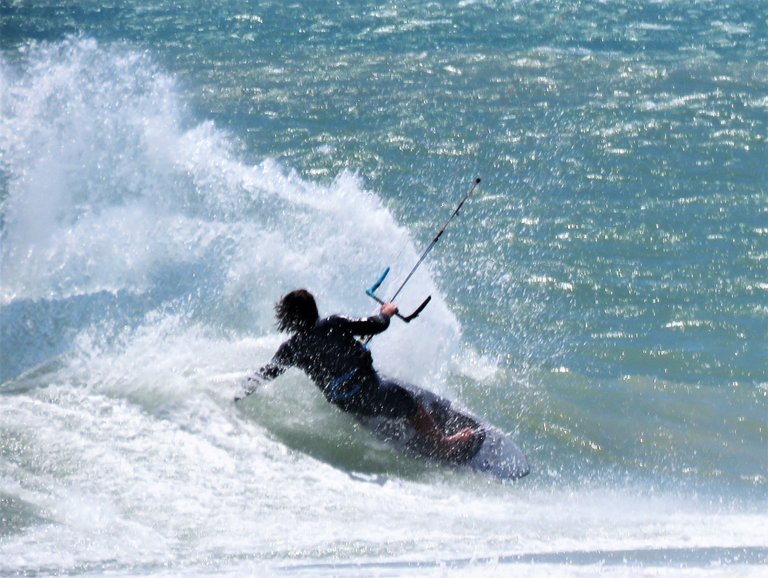 Then he beckoned me with his hand to come in.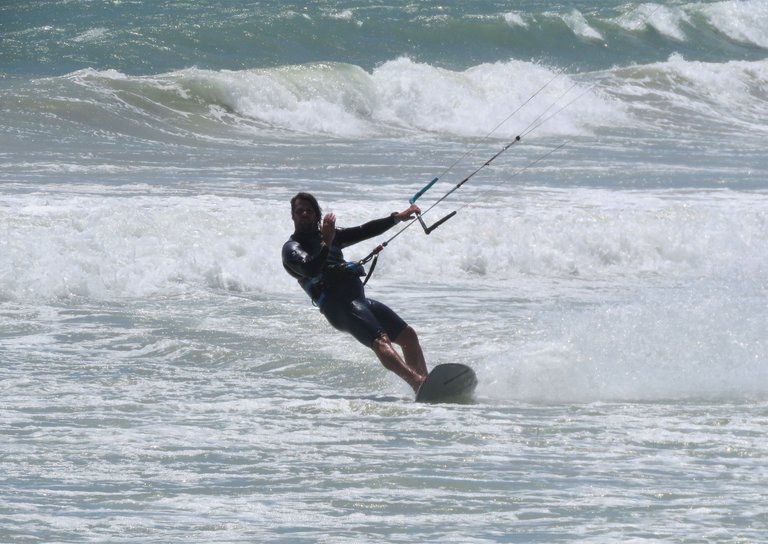 He knows that I am burning to get out there, but with my wonky knee I will not complete one lap before I end up as a hospital case. These are the times that I so long for the days before my motorbike accident 31 years ago. I was super fit then and I am still fairly fit now. But since the accident I could never run again and now in my later years, the damages to my body are taking their revenge.
Maybe after they have replaced the knee I would be able to get out there with the surfers, but then again maybe not and it would be a pity.
In any case, I hope that you have enjoyed the ride on the waves.
And That's All Friends!
Photos by Zac Smith-All Rights Reserved.
Camera: Canon Powershot SX60HS Bridge camera.
Thank you kindly for supporting a post on behalf of @papilloncharity
---
---