Butterflies and landscapes for ya.
A mix of nature's beauty to perk up your senses.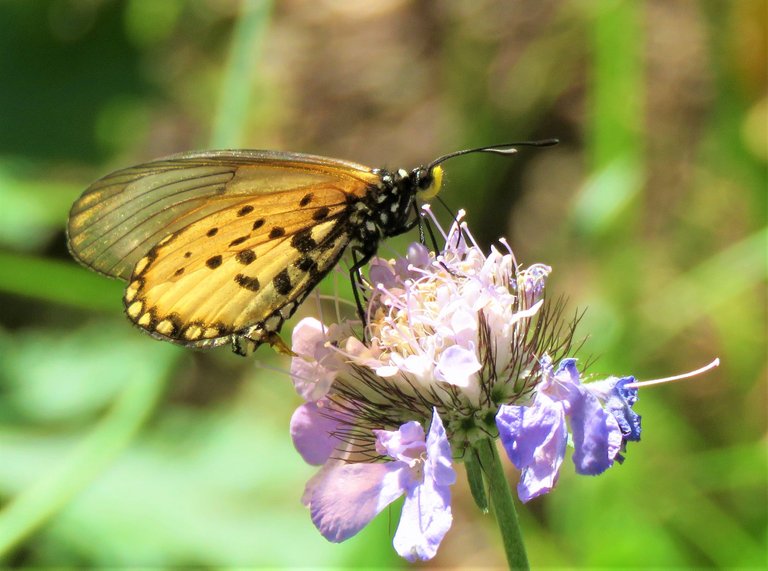 First up on the hit parade is a little Acraea butterfly.
A variety of lovely pictures and I have attempted to include pictures that would suit many tastes. We are all different and yes, we also have different likes, so I hope that you will like something in this post.
Come and see.
Then to show you how the grape vines are dressing themselves after their long nakedness during the past winter.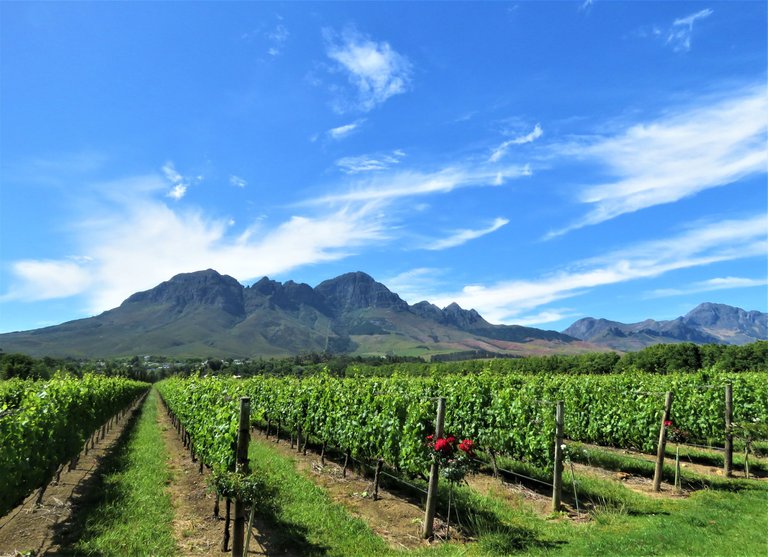 This little Cabbage butterfly peeped at me from behind a flower.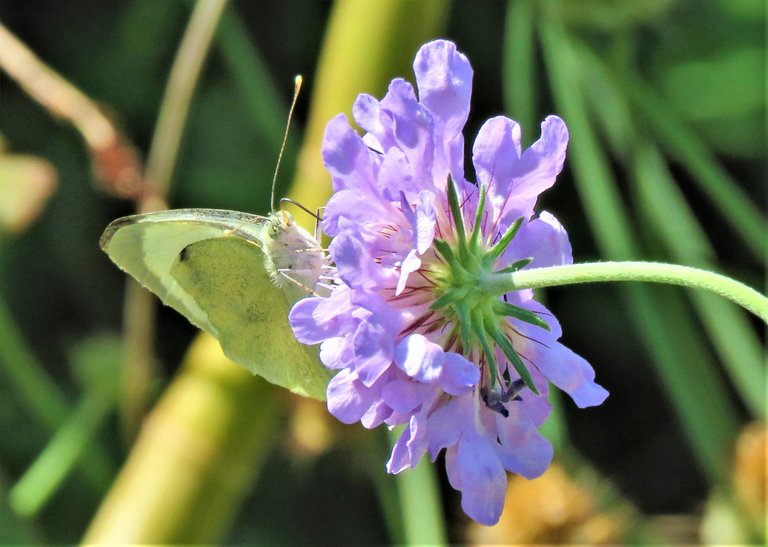 A landscape here of the doggy park where we take our Troy for a walk. But the wind was too strong to bring him here today.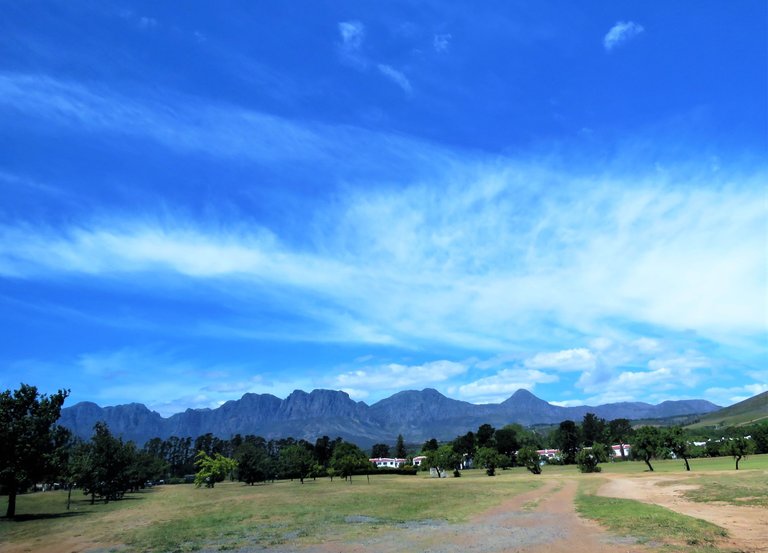 "Say cuzzy, would you perhaps have a lost piece of cheese for me"?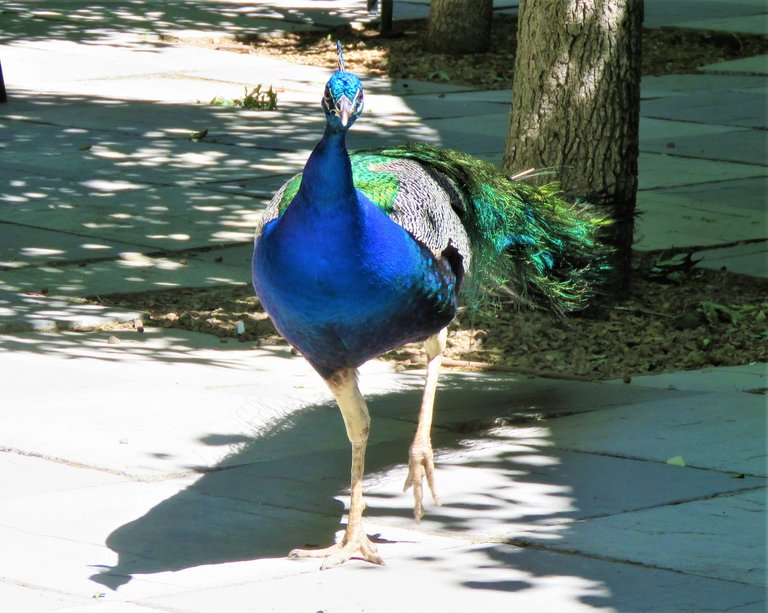 So I said sorry and that I only had coffee. This was his response, "No cheese, okay bye-bye ya cheapskate" (Cheapskate is slang for a miserly person) :)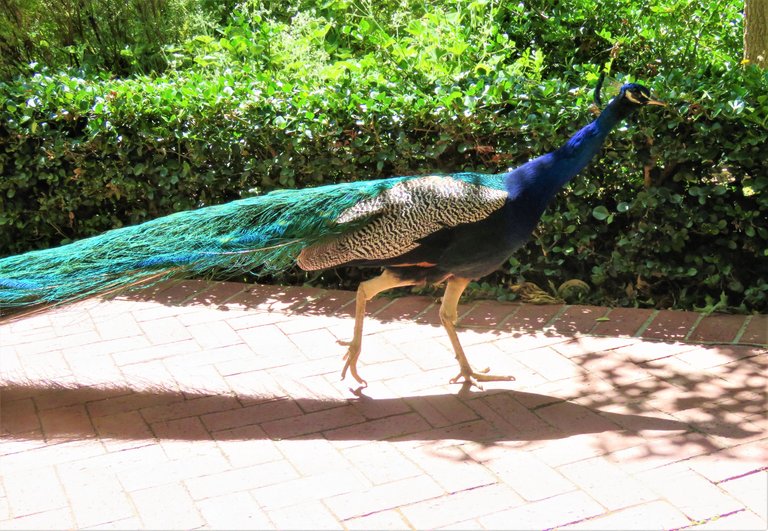 I saw that colorful center cloud above the mountain peaks and luckily I got it on camera to show you.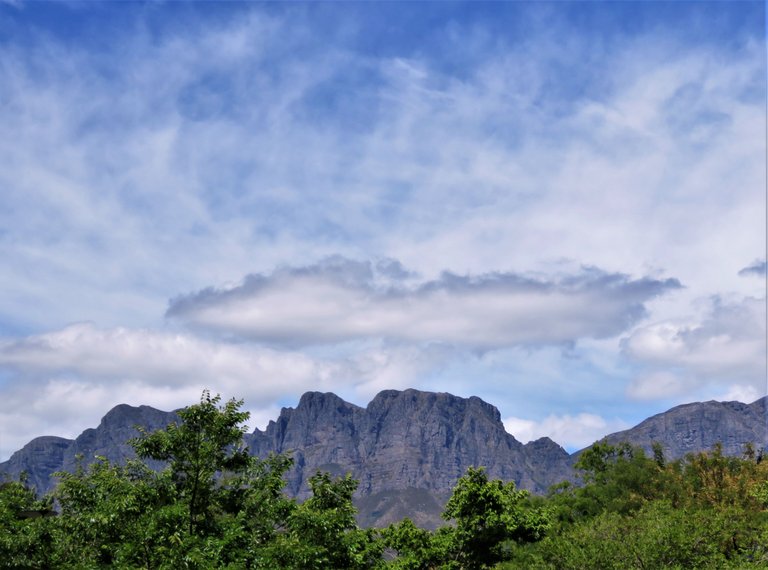 The wind was playing games with the clouds here as we were leaving.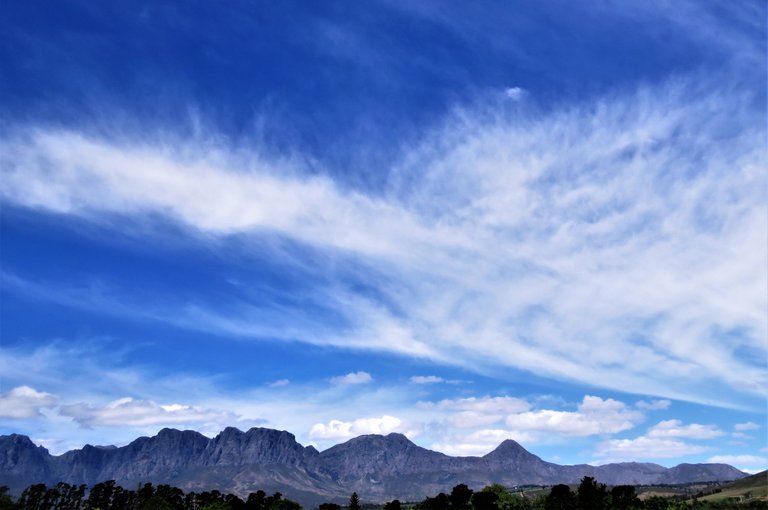 Finally I close the post as I opened it, with another shot of the Acraea butterfly.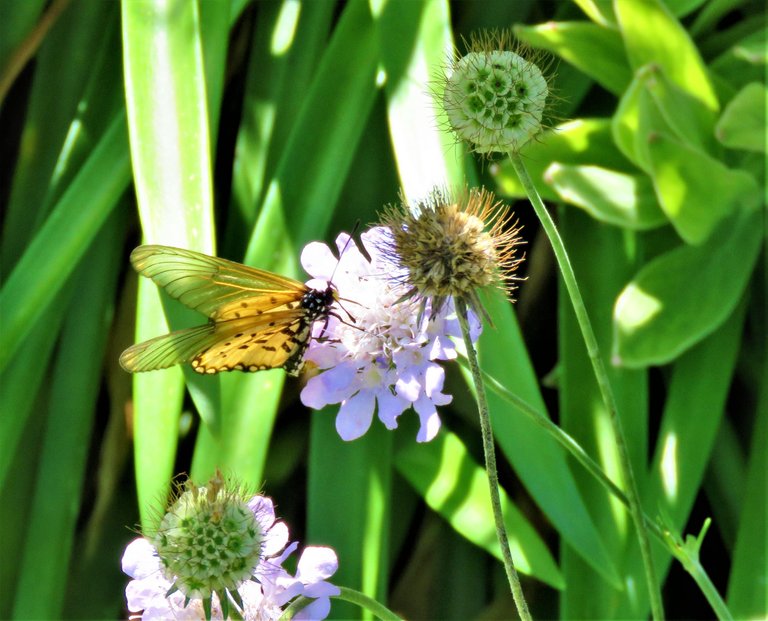 Selah! All done here and it was indeed a magical short outing that we had today.
Luckily we are surrounded by nature and any road out of town leads one directly into nature with all of its beauties. A pleasure for me personally, as I can just shut my mind down and stare in awe at the handiworks of our creator.
I call these short outings mental and soul therapy and Mother nature understands me, that's why she shows me her beauties all over the pace.
I hope that you have also enjoyed the post.
And That's All friends!
Photos by Zac Smith-All Rights Reserved.
Camera: Canon Powershot SX60HS Bridge camera.
Thank you kindly for supporting a post on behalf of @papilloncharity
---
---