[ESP-ENG] Tag: 20 things about me. | Tag: 20 cosas sobre mí.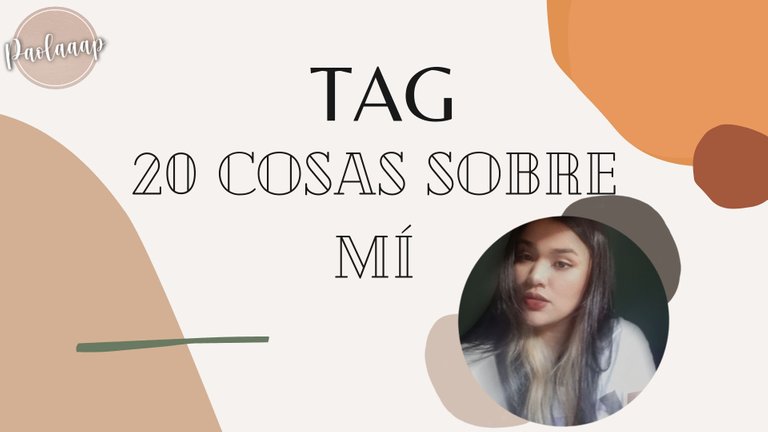 Edited in Canva

---
¡Holaa, Hivers!
Espero que se encuentren muy bien el día de hoy.
Hace un tiempo hice una publicación un poco similar a esta, pero esa correspodia a una serie de preguntas de un reto que estoy haciendo que es el Blogging Challenge, y les contaba datos un poco Randoms de mi.
Pero el día de hoy voy a estar respondiendo las 20 preguntas de este Tag que fue creado por @leomarylm, al cual me invitó mi amiga @lililuki.
¡Comencemos!
Hello, Hivers!
I hope you are feeling great today.
A while ago I made a post a little similar to this one, but that one was about a series of questions of a challenge I'm doing which is the Blogging Challenge, and I was telling you a little bit of Randoms facts about me.
But today I will be answering the 20 questions of this Tag that was created by @leomarylm, to which my friend @lililuki invited me.
Let's get started!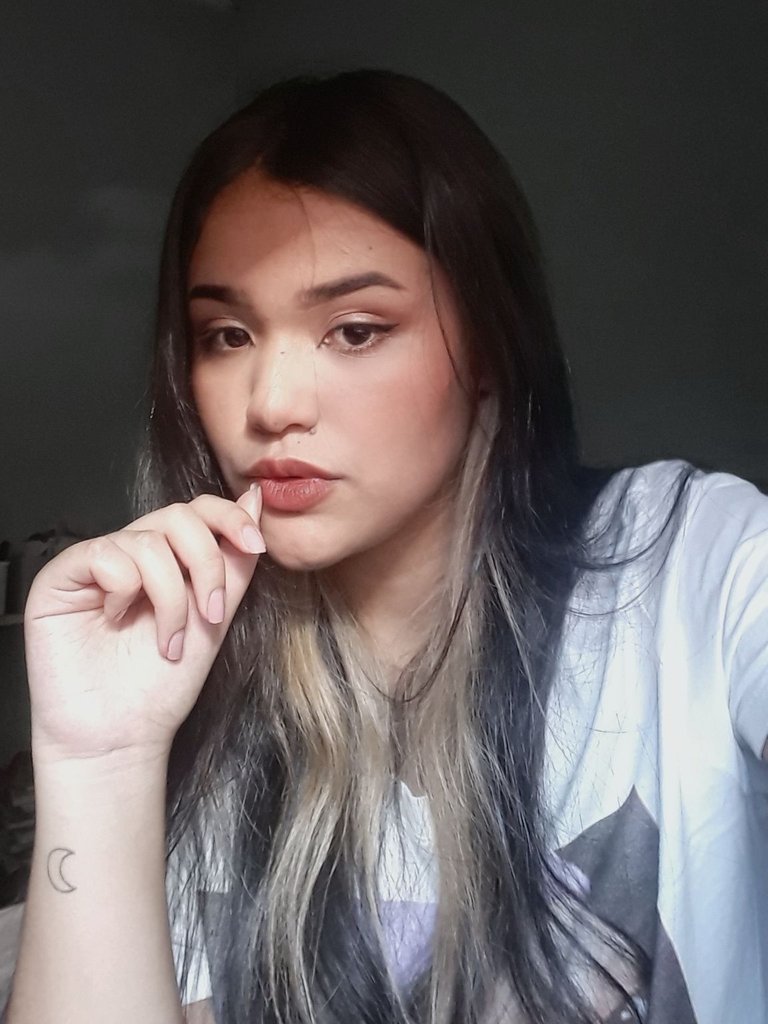 ---
1| Profesión.
Actualmente no me encuentro estudiando y mucho menos ejerciendo una profesión. Pero como ya he contado anteriormente, amaría poder estudiar Psicología y ejercer la misma.
2| Nacionalidad.
Venezolana.
3| ¿Eres de buen apetito?
Soy una persona que ama comer, pero a veces si puedo ser un poco mala boca. Pues más allá de disfrutar de un guiso prefiero las comidas chatarras o muy básicas.
4| Comida favorita.
Como ya comenté me gusta mucho la comida chatarra, pero sin duda tengo favoritismo por la Pizza.
5| Libro favorito.
Hubo una época de mi vida en la que no hacía más que leer libros e historias de Wattpad, no puedo recordar uno que yo dijera es mi favorito. Últimamente retomé un poco la lectura con una saga que recomendo una influencer que sigo en Instgram que se llama "Una Corte de Rosas y Espinas", aún me encuentro leyendo el tercer libro, pero puede decir que el segundo ha sido mi favorito, y ya estoy ansiosa por releerlo una vez más.
Esta historia está creada en un mundo de fantasía y a pesar de no ser totalmente amante de la ciencia ficción, estos libros me encantaron.
1| Profession.
I am not currently studying, let alone practicing a profession. But as I have said before, I would love to be able to study Psychology and practice it.
2| Nationality.
Venezuelan.
3| Do you have a good appetite?
I am a person who loves to eat, but sometimes I can be a little bad mouth. Well, beyond enjoying a stew, I prefer junk food or very basic meals.
4| Favorite food.
As I said before, I like junk food, but without a doubt I like Pizza.
5| Favorite book.
There was a time in my life when I did nothing but read books and stories on Wattpad, I can't remember one that I would say is my favorite. Lately I resumed reading a bit with a saga that I recommend an influencer I follow on Instgram called "A Court of Roses and Thorns", I still find myself reading the third book, but you can say that the second one has been my favorite, and I'm already eager to reread it once again.
This story is set in a fantasy world and despite not being a total sci-fi lover, I loved these books.

6| Mes favorito.
Supongo que ese sería Diciembre por todas las festividades o Junio porque es el mes de mi cumpleaños.
7| Canción favorita.
Del momento, Dueles de Jesse y Joy.
8| Palabra favorita.
No creo tener una.
9| Bebida favorita.
Sin duda el jugo de Mango, de los pocos jugos naturales que me gustan.
10| Película favorita.
El Origen.
Ya he hablado de esta película anteriormente en una publicación, me encanta demasiado. Súper recomendada.
11| Algún Hobbie.
El maquillaje, es algo que disfruto mucho y en lo que quiero mejorar cada vez más.
12| Una frase favorita.
"Mi paz es mi responsabilidad" es una frase que intento recordarme cada día y que me ha hecho entender muchas cosas.
6| Favorite Month.
I guess that would be December because of all the holidays or June because it's my birthday month.
7| Favorite song.
Of the moment, Dueles by Jesse and Joy.
8| Favorite word.
I don't think I have one.
9| Favorite drink.
Without a doubt, Mango juice, one of the few natural juices I like.
10| Favorite movie.
The Origin.
I've talked about this movie before in a publication, I love it too much. Highly recommended.
11| Hobbie.
Makeup, it's something I really enjoy and I want to get better and better at.
12| A Favorite Quote.
"My peace is my responsibility" is a phrase that I try to remind myself every day and that has made me understand many things.

13| Aroma u olor favorito.
La verdad no tengo uno favorito, pero últimamente he disfrutado del olor a Coco, a pesar de que no me gusta nada que tenga Coco para comer, los aromas de cremas o champú con este olor me gustan mucho.
14|¿Que llevo siempre puesto?
Soy fan de los accesorios muy pequeños. Entonces siempre me verán con una cadenita o mis zarcillos en forma de luna.
15| Palabra para definir mi corazón.
Sensible.
16| Un secreto confesable.
Me gusta mucho el dulce y la mayoría del tiempo que hacemos o compran tortas o algún dulce, me como gran parte de este a escondidas jajaja.
17| Fruta favorita.
No tengo una, ya que no suelo comer mucha fruta, pero si me gustan el cambur y el mango.
18| Alguna Colección.
La verdad no tengo colecciones de algo.
19| Color favorito.
El azul.
20| Atributos personales.
Empática, tranquila y leal.
13| Favorite scent or smell.
I don't really have a favorite one, but lately I have enjoyed the smell of Coconut, even though I don't like anything that has Coconut in it to eat, the scents of creams or shampoo with this smell I like a lot.
14|What do I always wear?
I am a fan of very small accessories. So you will always see me with a chain or my moon-shaped earrings.
15|Word to define my heart.
Sensitive.
16| A confessable secret.
I have a sweet tooth and most of the time when we make or buy cakes or some candy, I eat a lot of it on the sly hahaha.
17| Favorite fruit.
I don't have one, since I don't usually eat a lot of fruit, but I do like the cambur and mango.
18| Any Collection.
I don't really have a collection of anything.
19| Favorite color.
Blue.
20| Personal Attributes.
Empathetic, calm and loyal.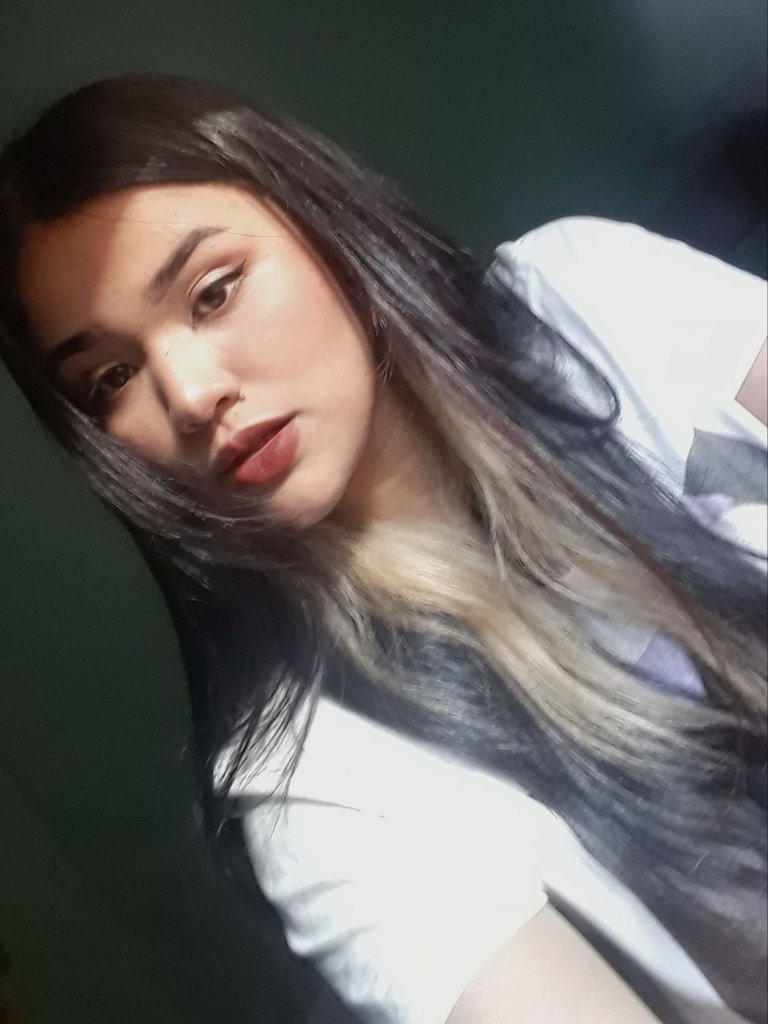 ---
Disfrute mucho al responder estas preguntas, espero que se animen a participar en este tag también.
¡Muchas gracias por leer!
I really enjoyed answering these questions, I hope you are encouraged to participate in this tag as well.
Thanks so much for reading!
---

Traducción Deepl | Translation Deepl
---
---
---