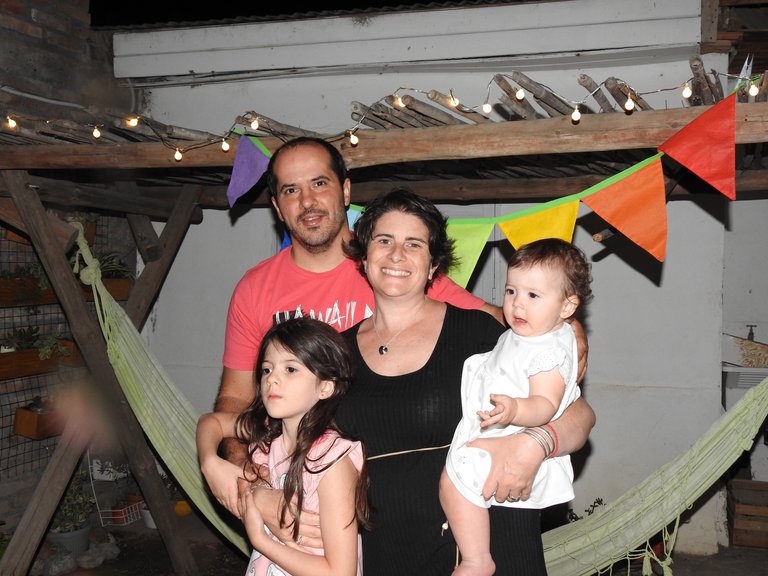 El 9 de enero fue el cumpleaños de mi esposa. A diferencia de otros años en los cuales le gustaba realizar reuniones con familiares y amigos, esta vez decidió hacer otros planes.
January 9th was my wife's birthday. Unlike other years when she liked to have meetings with family and friends, this time she decided to make other plans.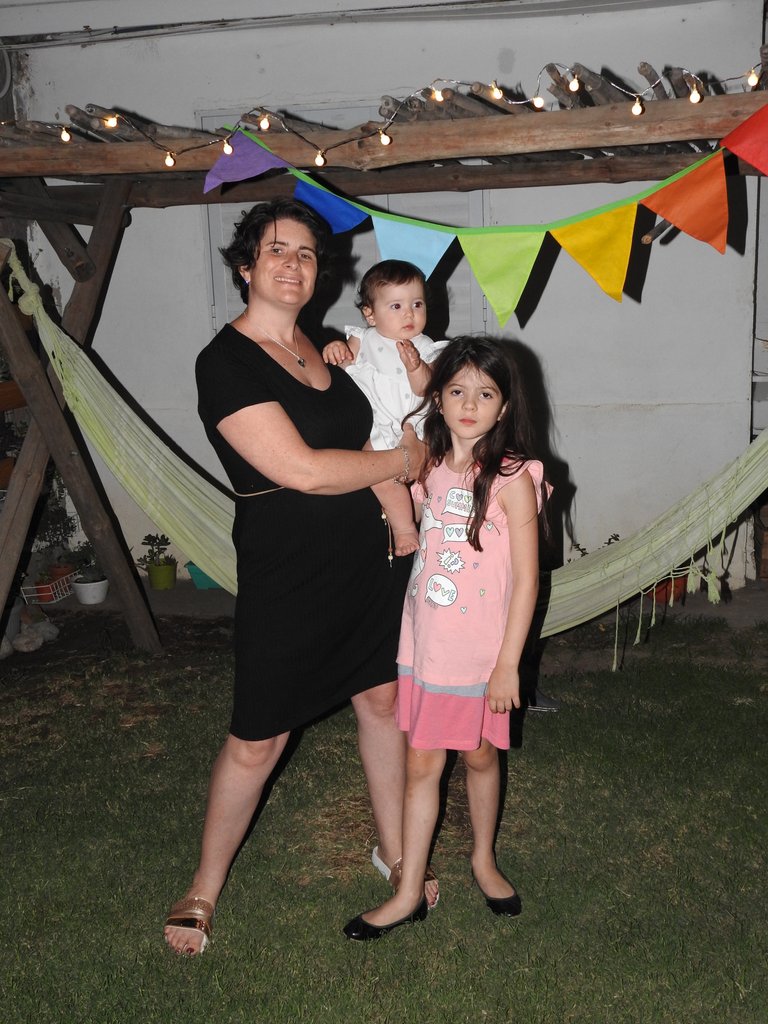 Este año su amiga de la vida y madrina de nuestra hija más pequeña, nos había invitado a pasar el cumpleaños en Río Colorado, y termino aceptando la invitación, animándose a pasar un cumpleaños diferente y vaya si lo fue.
This year her friend in life and godmother of our youngest daughter, had invited us to spend her birthday in Rio Colorado, and she ended up accepting the invitation, encouraging herself to spend a different birthday, and it sure was.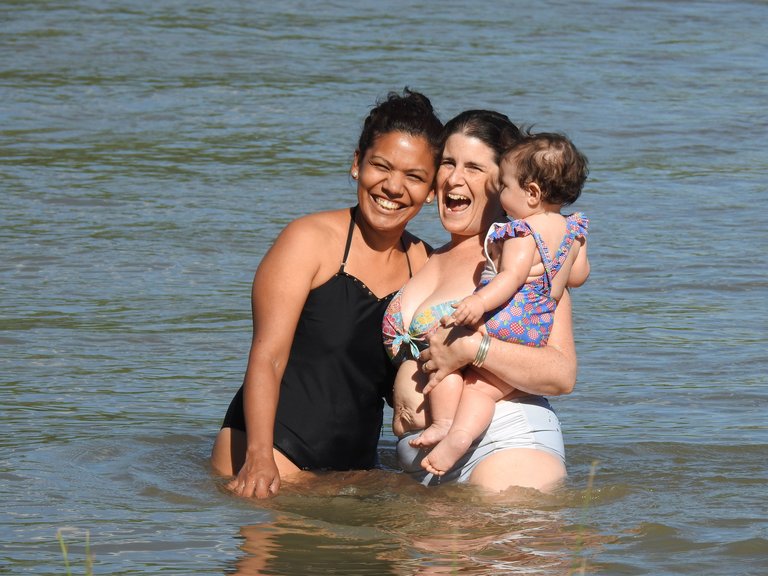 Pasamos la tarde disfrutando del río y pasando una hermosa tarde bañándonos con nuestras pequeñas y en un entorno totalmente natural , aprovechando la fresca agua del río para sobrellevare las elevadas temperaturas de la jornada.
We spent the afternoon enjoying the river and spending a beautiful afternoon bathing with our little ones in a totally natural environment, taking advantage of the fresh river water to overcome the high temperatures of the day.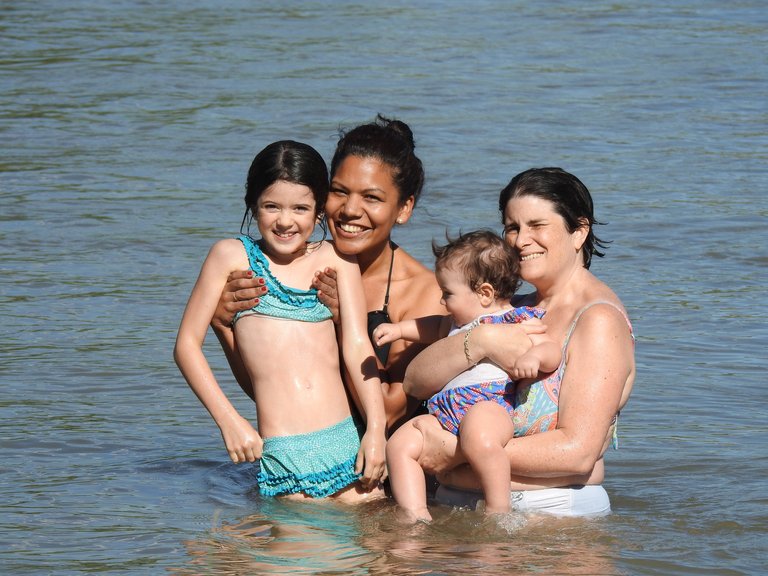 Después de pasar gran parte de la tarde en el río llego el momento de volver a la casa de nuestros amigos donde la esperaría una pequeña fiesta sorpresa.
After spending most of the afternoon in the river, it was time to return to our friends' house where a small surprise party would be waiting for us.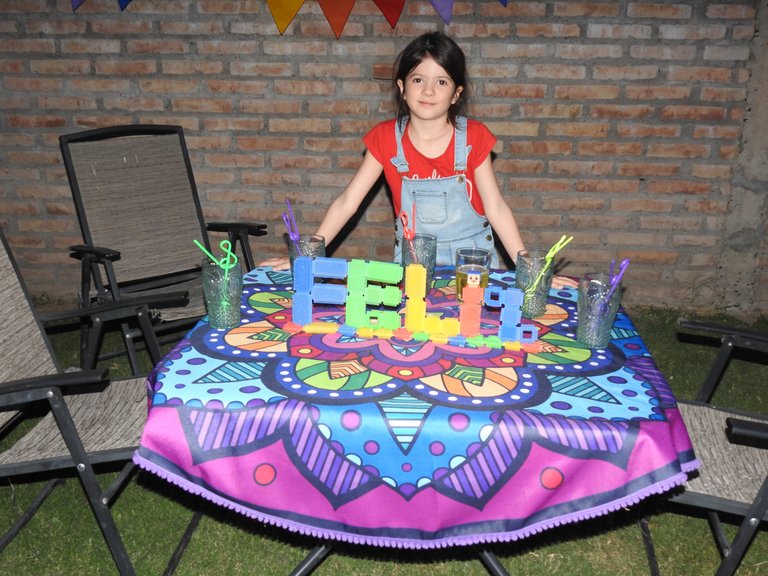 Mi hija mayor fue la encargada de decorar el lugar mientras, yo le preparaba una torta. Para ello contábamos con la complicidad de la dueña de casa quien se la llevó a pasear algo más de una hora mientras terminábamos con los preparativos.
My eldest daughter was in charge of decorating the place while I prepared a cake for her. We had the complicity of the owner of the house who took her for a walk for a little over an hour while we finished the preparations.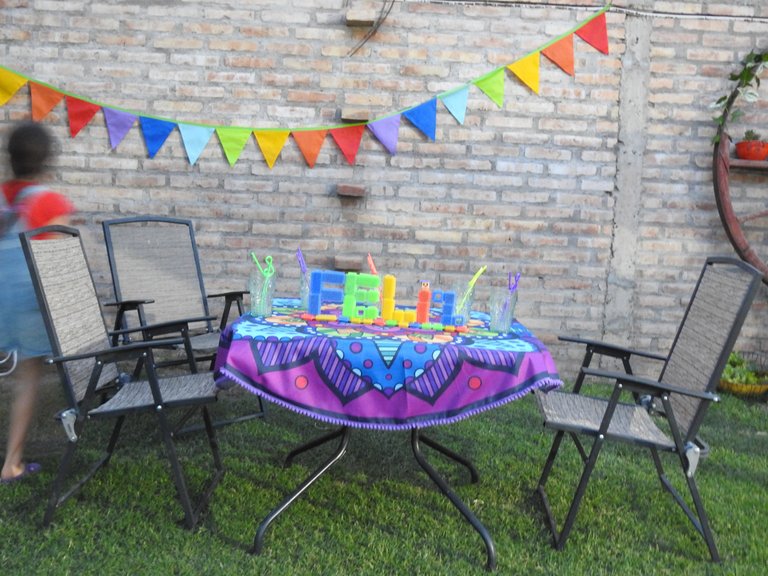 Colgamos banderines, decoramos la torta, compramos bebida y preparamos unas pizzas para disfrutar de una noche a puro festejo.
We hung banners, decorated the cake, bought drinks and prepared some pizzas to enjoy a night of pure celebration.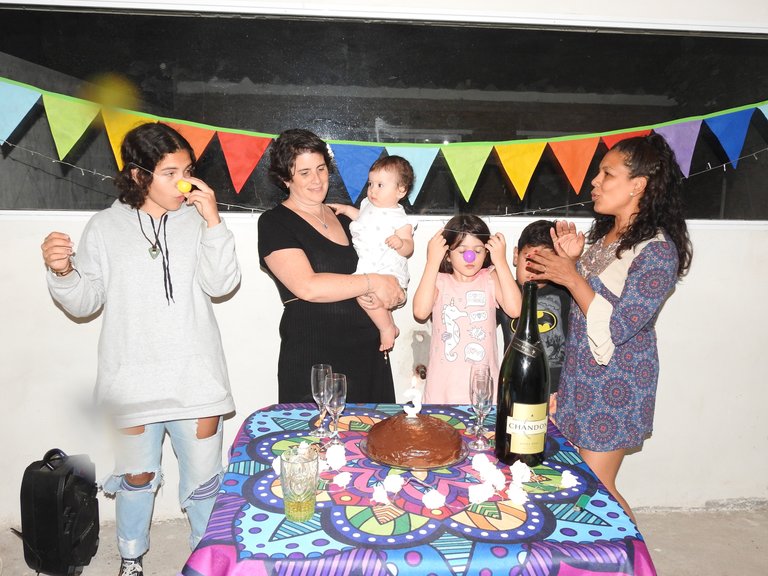 Cuando regresaron a la casa de nuestros amigos se encontró con la linda sorpresa que habíamos preparado con lo cual se puso muy contenta
When they returned to our friends' house, she found the nice surprise we had prepared, which made her very happy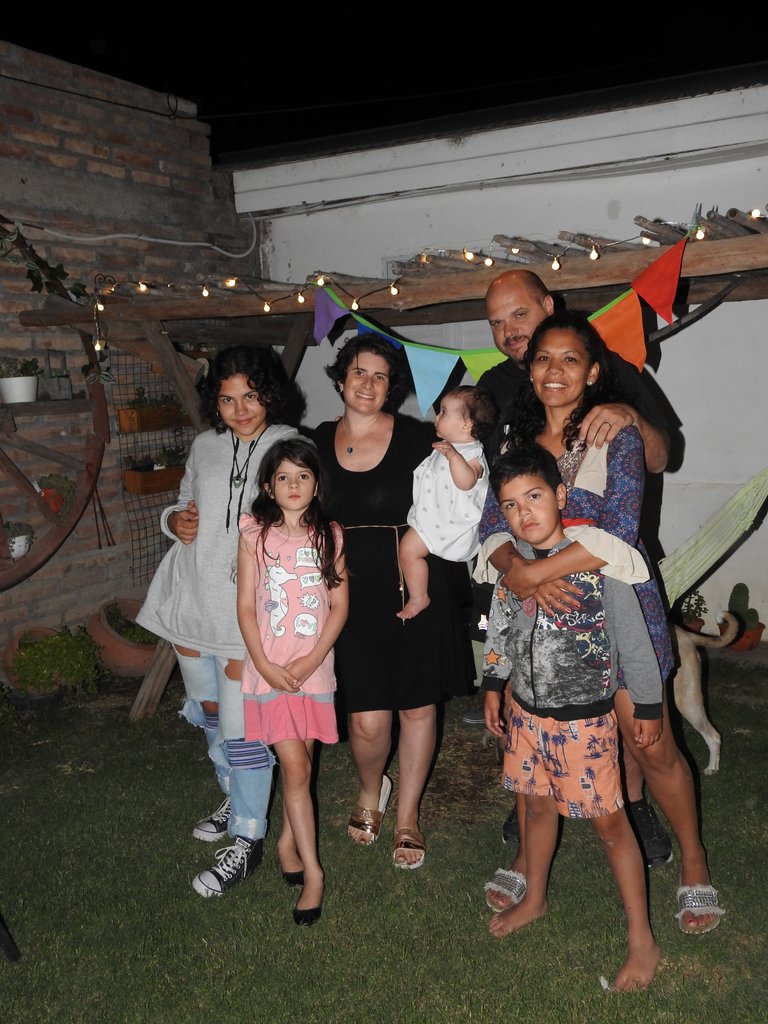 La noche termino con un gran karaoke con el cual estuvimos hasta más de las 4 de la madrugada.
La noche termino con un gran karaoke con el cual estuvimos hasta más de las 4 de la madrugada.
Sin dudas un cumpleaños diferente y muy divertido, que seguramente quedara guardado en su memoria por muchos años.
No doubt a different and very fun birthday, which will surely remain in your memory for many years.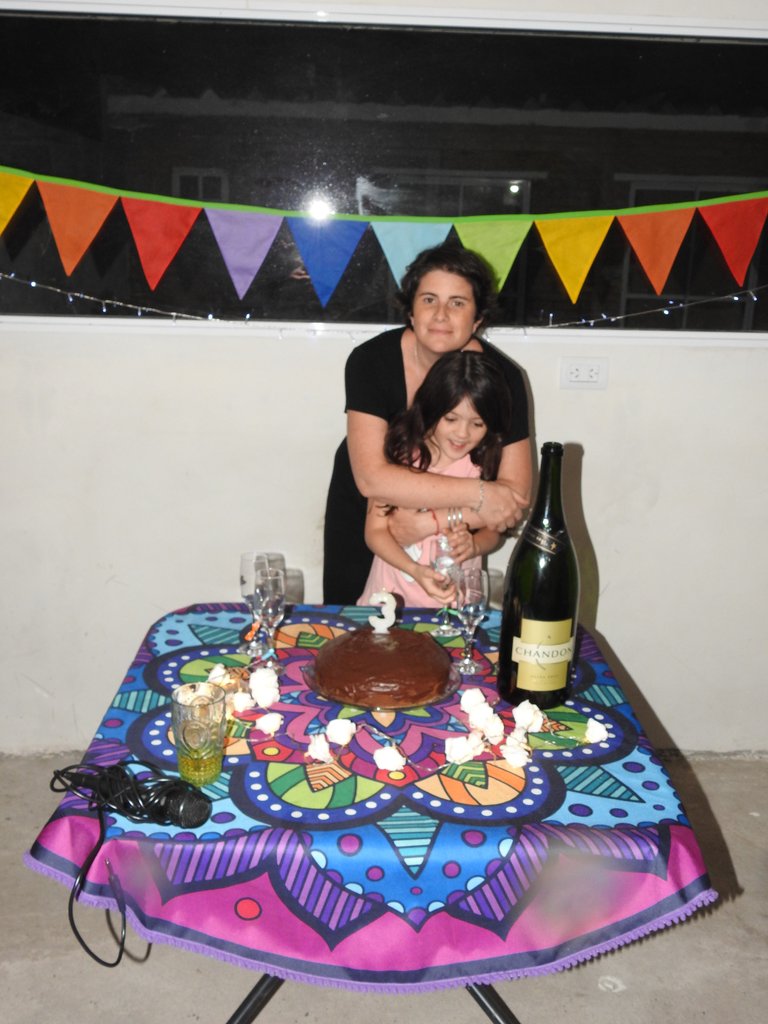 Un nuevo año comienza en su vida, en el cual hay muchos proyectos y objetivos.
A new year begins in her life, in which there are many projects and goals.
Así paso su día y gracias a Dios pudimos homenajearla como ella se lo merece.
So she spent her day and thank God we were able to honor her as she deserves.
Les envio un gran abrazo a todos!!
I send a big hug to all of you!