This time I wanted to make a drawing to the good, a drawing where I did something meaningless, but that I felt good about it myself. Sometimes I kill my head thinking about doing work that has a message or something representative, but many times it is not necessary. Sometimes you just take your drawing materials and do whatever comes to mind and that's it.
---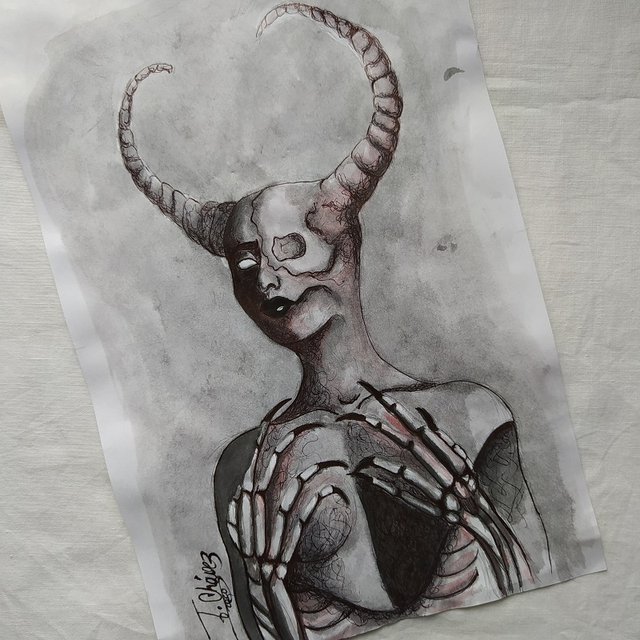 Original of @oscurocactus
---



🌵PROCESS🌵


Take my materials; pencils, watercolors, blog and I started working, letting my mind fly, capturing a part of me in the drawing. Sometimes what we need is to stop thinking about perfection, because in reality the imperfect is the perfect.
I will not say anything else, since the process is always the same, sketch, color and details.
¡I hope you like it!

⬜◾Final Work◽⬛
---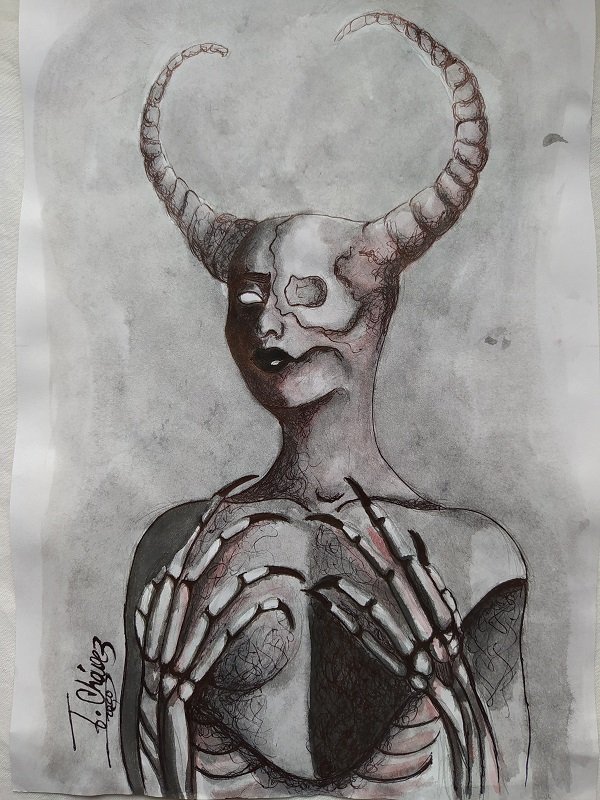 Original of @oscurocactus
---

Thanks for entering the post.

ESPAÑOL

Transición de un Alma Demoníaca | Dibujo en Acuarela y Bolígrafo
---
Esta vez quería hacer un dibujo a lo bien, un dibujo donde hiciera algo sin sentido, pero que yo mismo me sintiera bien con ello. A veces me mato la cabezo pensando en hacer trabajos que tengan algún mensaje o algo representativo, pero muchas de la veces no es necesario. En ocasiones solo tomas tus materiales de dibujo y haces lo que venga en mente y ya esta.
---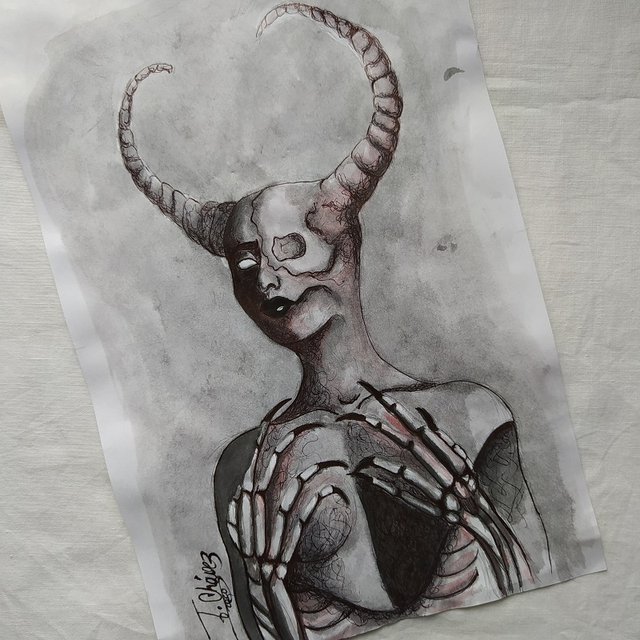 Original de @oscurocactus
---



🌵PROCESO🌵


Tome mis materiales; lapices, acuarelas, blog y comencé a trabajar, dejando mi mente volar, plasmando una parte de mi en el dibujo. A veces lo que necesitamos es dejar de pensar en la perfección, porque en realidad lo imperfecto, es lo perfecto.
No voy a decir nada más, ya que el proceso es siempre el mismo, boceto, color y detalles.
¡Esper les guste!

⬜◾Trabajo Final◽⬛
---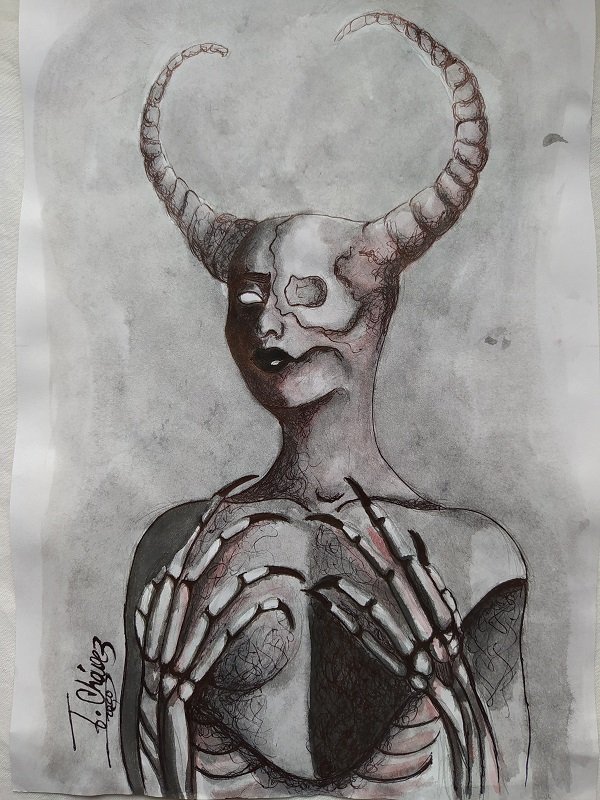 Original de @oscurocactus
---

Gracias por entrar en la publicación..