Hello friends, this time I want you to learn how to make candles by recycling the waste that is spilled in the chandelier. Usually the candles when they wear out is because they melt and the paraffin falls into the cup of the chandelier, well friends today I want you to learn how to make a candle with this waste, we only need a piece of cardboard, a rope and a tin container to cook paraffin.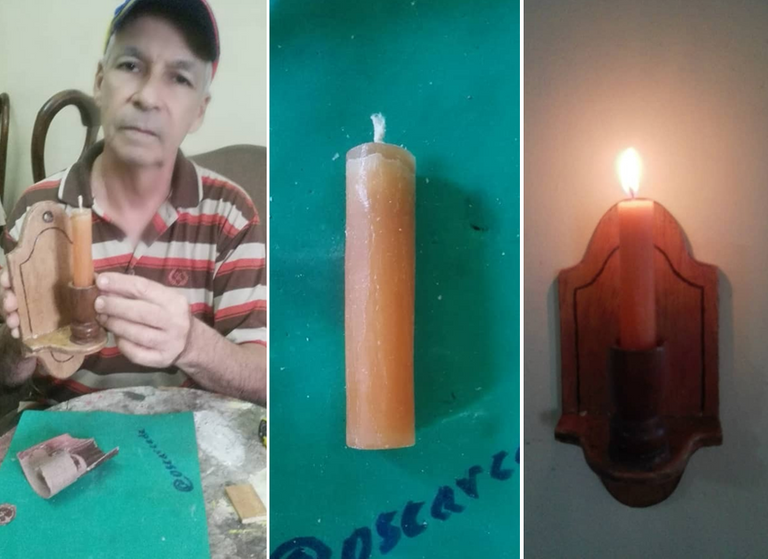 [RECYCLING] How to make candles with the waste from the candelabrum
Friends, the important thing in #HIVE is that we all learn things and ideas from others, that is why I have always liked to do things that are useful, that can be used in our house, like this idea that I bring you today, which is that of Make the candles using the melted debris left over after the candles are used.
Process to make the candles by recycling the waste that falls on the candlestick:
The work consists of using all the waste and small pieces of candles, all these residues are going to be placed in a tin container and we put it to melt in the kitchen, this material when receiving heat will change from a solid to a liquid state.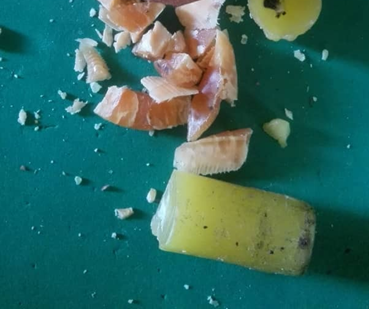 We are going to place the melted paraffin in a mold that we must have ready, because the liquid from the paraffin when cooling will solidify again. I made the mold with cardboard for this I used a marker and covered it with the cardboard to achieve a cylindrical shape, which will be the mold.
Before proceeding to empty the paraffin into the mold, it is necessary to place the thread wick, which will be fixed in the center of the lower lid of the mold, then we will use a funnel, which in this case I made of aluminum foil, it is important Wear gloves as a safety measure, molten paraffin can cause severe skin burns.
Here is a sequence of images where I will show you all the steps and details: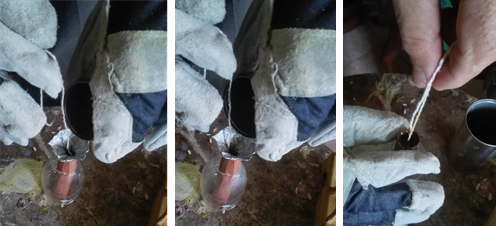 Remove the candle from the mold:


Friends, I hope you liked this simple and inexpensive method of making candles by recycling the waste from used candles, greetings God bless you.