It's Friday and I have something good for the #marketfriday that is initiated by @dswigle. Have a happy Friday everyone!
We are out of stock for our sesame oil. Sesame oil which is called silit in Arabic is commonly used in cooking fish and their traditional food on behalf of rice. The traditional food I mention is called Khmer which is made of grounded wheat mix with Arabic spices.
I cooked the Kramer in a pan like a pancake and I put sesame oil first to the pan before I put the dough of the Khmer. Then, the fish will be cooked with sesame oil too. Those are some of the traditional food of ancient Arab people. People at 50 years old and above know how to eat this but the younger one doesn't like it anymore.
People in the city where I live in was a province and just a few years ago it became a small city. When I was new, there was no building around, and the road was only two lanes on both sides. The stores were made of old structure crafts but after 10 years it was gradually changed. The place had changed and also the lifestyle.
When I was new, I saw some camels, goats, and sheep crossing along the road. I had no camera before. Then the most unforgettable scene I won't forget when I saw a camel turning around and around to a certain round wooden craft. It was a milling thread of the sesame oil processed by the camel. It was manually done by the camel and a person commanding the camel. My heart was broken by how the camel did his job. Later on, after the town changes, they were no longer in the old place beside the road.
Since we are using sesame oil.in cooking, we needed it all the time. Last Tuesday, we went to the remote area just to buy the sesame oil. I was curious if it was already ready to buy in a certain place or in the camel's place.
Driving for 20 minutes and we arrived in a dark place. The owner of the camel told us that they need a dark place.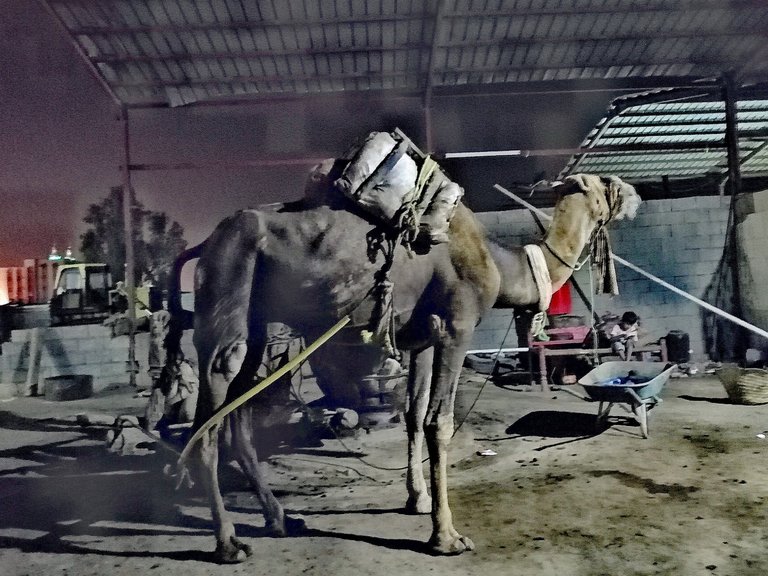 There were two camels operating the two wooden mill. One outside and one was inside.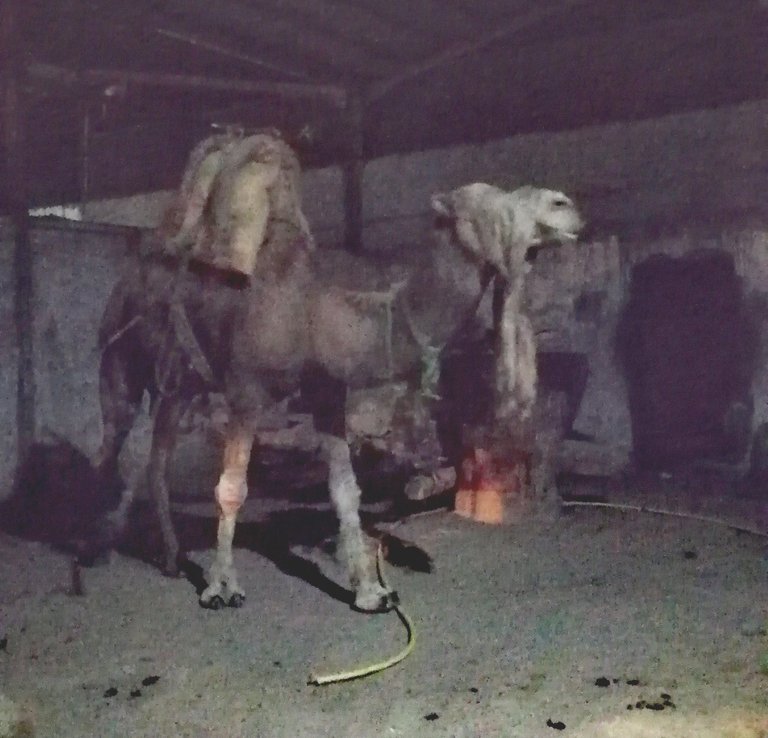 This camel had a long hair/fur/beard in his chain. It was smaller compared to the one outside without hair.


They kept on turn g around. The round wooden craft was on the center filled this full of sesame seeds. The process started before we came and they already produced the sesame oil inside the galloon. The operator told me that they are now operating the mill every night because of the sandstorm. One camel finished milling the seeds.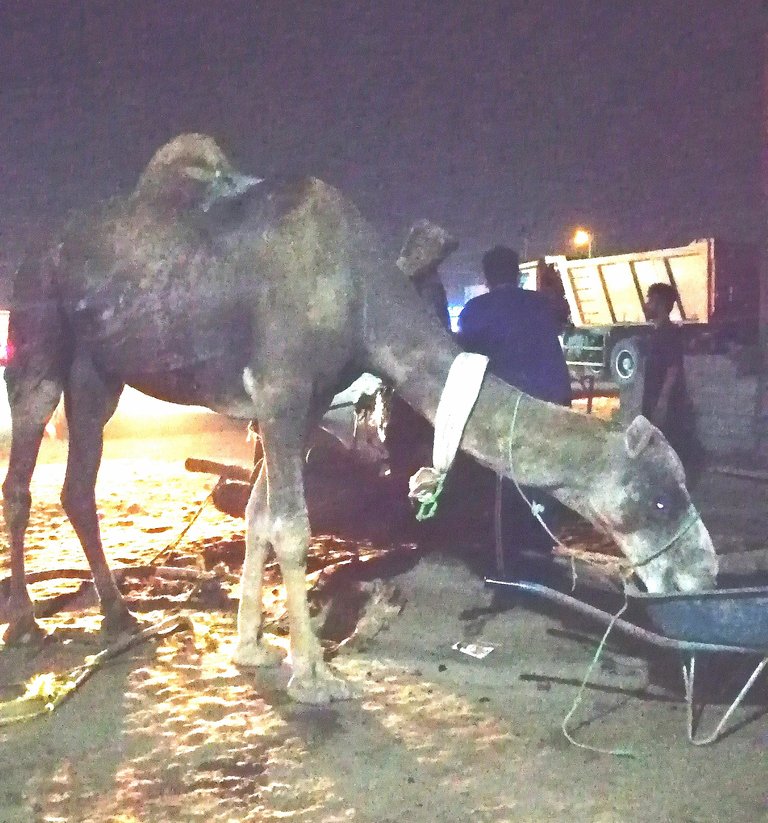 He was given a wheelbarrow full of food and he started eating. That was the prize of doing his job. They let him free and went to the open land at the back where they slept. I didn't take a picture because it was too dark. And it was forbidden to take pictures using the Flash. The camel may get angry with me.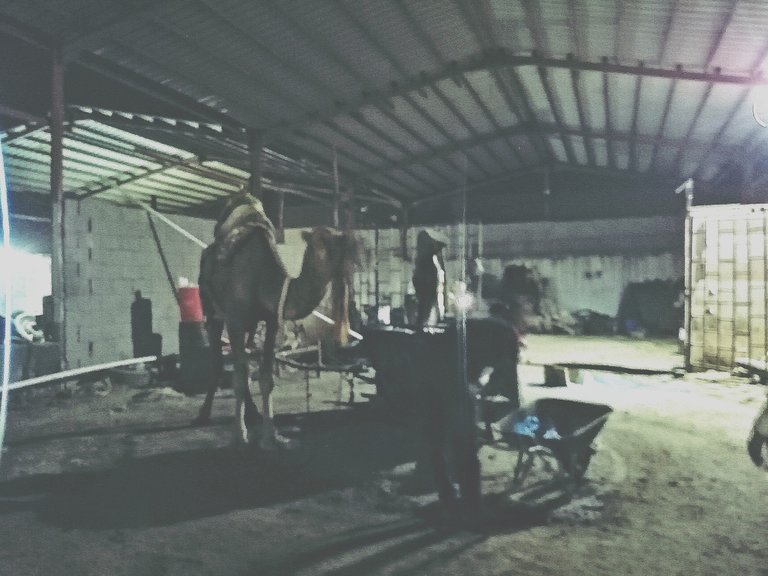 Upon our arrival, he was still turning around for the last turn. The staff on the center was the wooden mill filled with sesame seeds.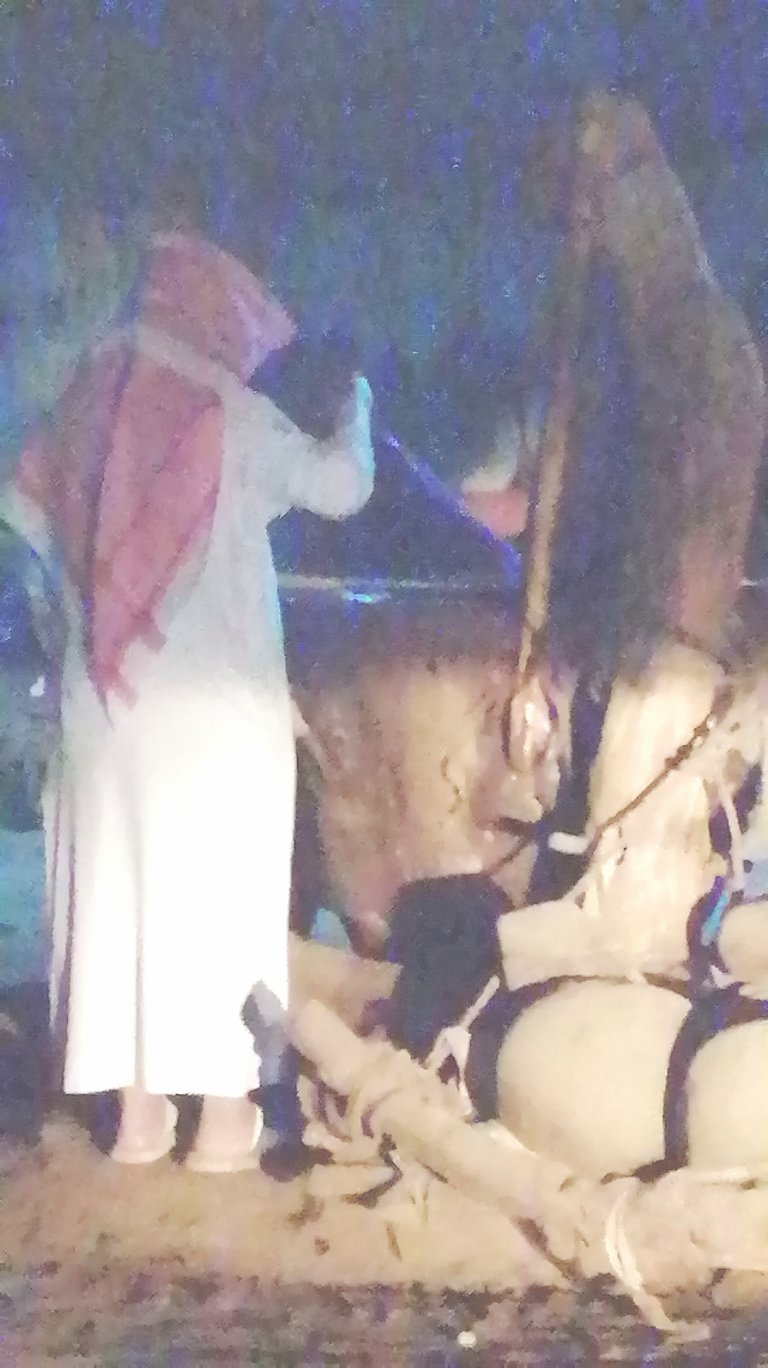 The man on the red scarf asked so many questions to the operator on how to mill the sesame seeds.


We bought two galloons worth 200 Saudi Riyals( approximately 60 USDollars)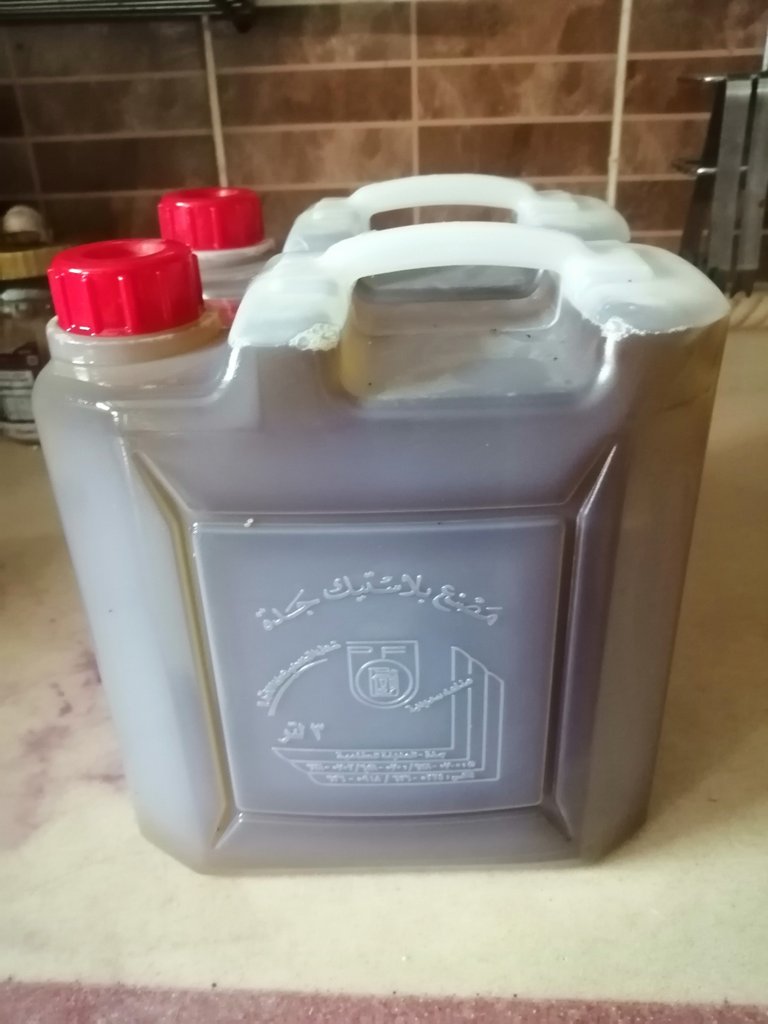 I will use this sesame oil for two to three months.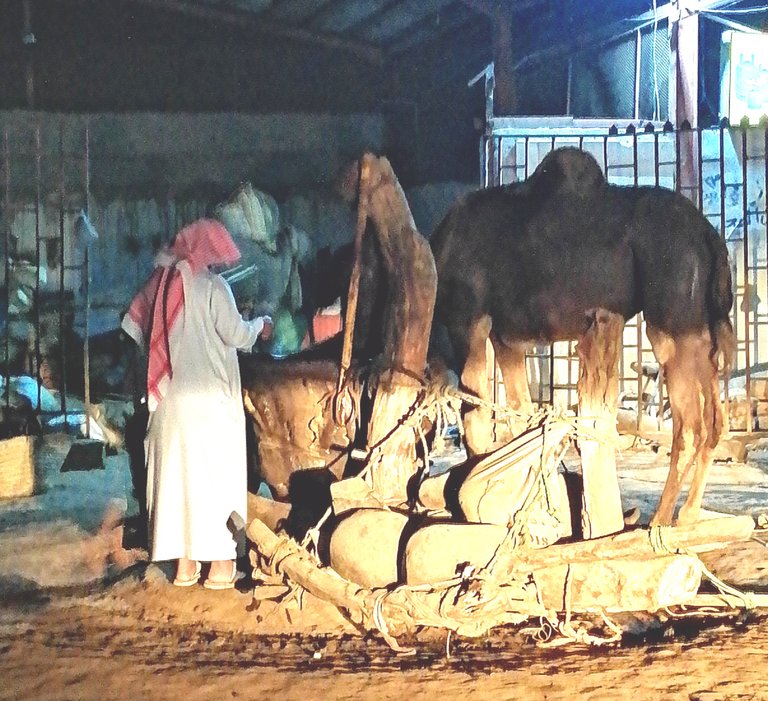 Before we returned to our house, I took.a picture for the last time. Maybe next time I could buy sesame oil during daylight so I could have good camel photography.
Important fact
Sesame oil is a very good oil for cooking compared to other process oil. It is also good for our hair growth. If I have pain I also use sesame oil on part of my body pain. I massage it gently and it ease pain and reduces swelling. When my tongue and lips are dry, I put a little amount of sesame oil andmy lips became shiny. It's organic natural intake as #naturalmedicine in our skin.


This is my entry for @dswigle on how I bought our sesame oil in the market. Actually, we bought it in a place surrounded by stores, groceries, shops, and the sesame milling place by camels.
And I would like to share this post also for my #wednesdaywalk initiated by @tattoodjay and #makemesmile by @elizacheng.
By the way, I also would like to ask for information about @tattoodjay? He is not around for how for many days.
Thank you and I hope you enjoy reading my story today and more on next time.


HIVE ON!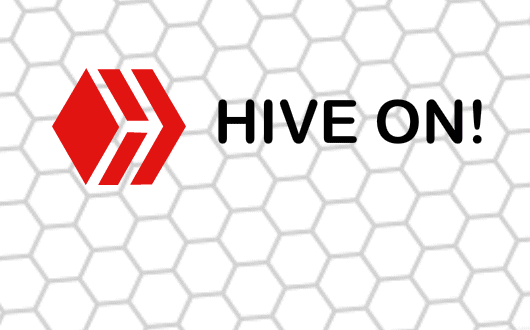 Gif credit to gremayo and @cryptosharon for the divider
It's me,