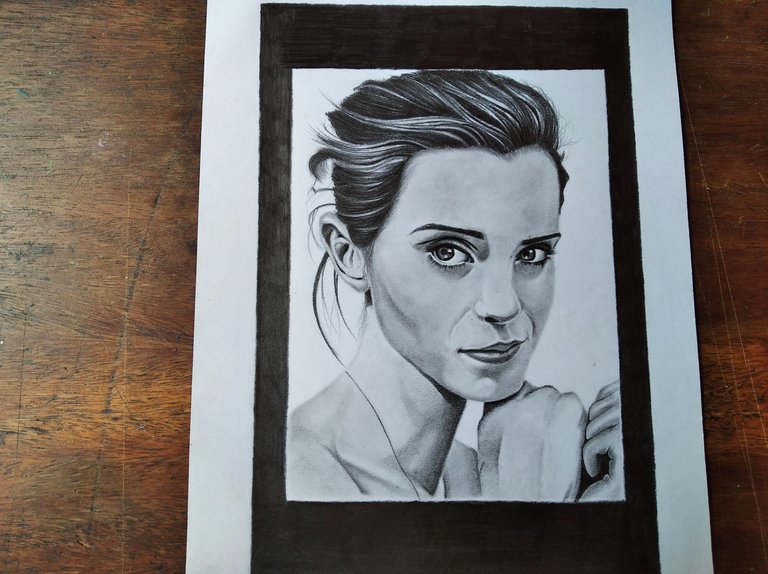 Fuente
Hola a todos nuevamente, siguiendo con la temática del realismo les compartiré un dibujo de la hermosa actriz y modelo Emma Watson.Poco a poco voy explorando técnicas nuevas para ir mejorando, pero sin duda alguna la paráctica constante es la clave.
Hello everyone again, continuing with the theme of realism I will share with you a drawing of the beautiful actress and model Emma Watson. Little by little I am exploring new techniques to improve, but without a doubt the constant parachute is the key.

Como paso principal realizo mi boceto con un lápiz HB, les recuerdo que en el dibujo todos los bocetos se deben realizar con líneas suaves. Y para el realismo mucho más ya que las líneas muy marcadas no es muy conveniente en diversas zonas.
As a main step I make my sketch with an HB pencil, I remind you that in the drawing all the sketches must be made with soft lines. And for the realism much more since the very marked lines is not very convenient in diverse zones.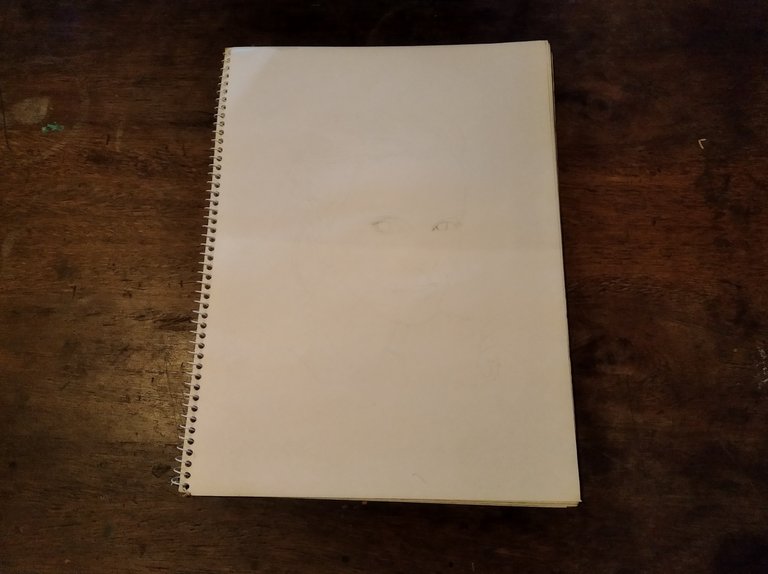 Comienzo trabajando los detalles de los ojos con el lápiz 6B y poco a poco voy agregando una capa al rostro con un lápiz 2B y 4B en zonas con más sombras. Esta capa fui esparciendola suavemente con un pincel.
I start working on the details of the eyes with the 6B pencil and little by little I add a layer to the face with a 2B and 4B pencil in areas with more shadows. This layer I was spreading gently with a brush.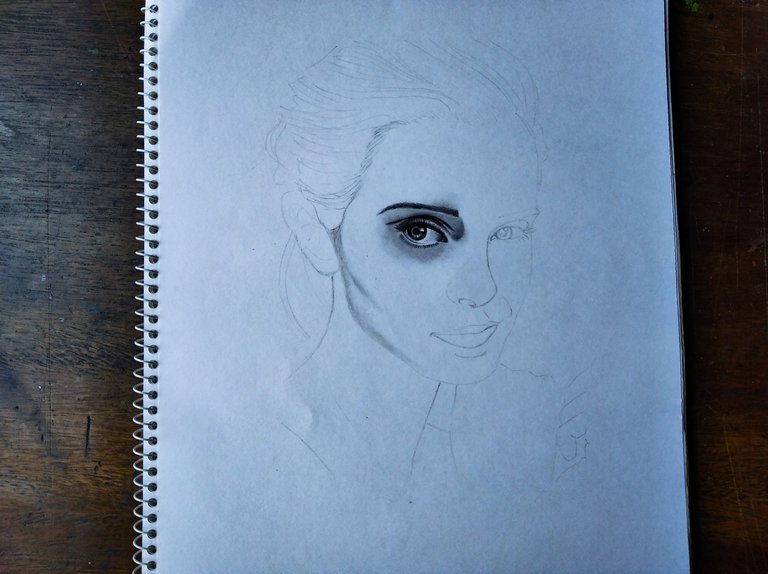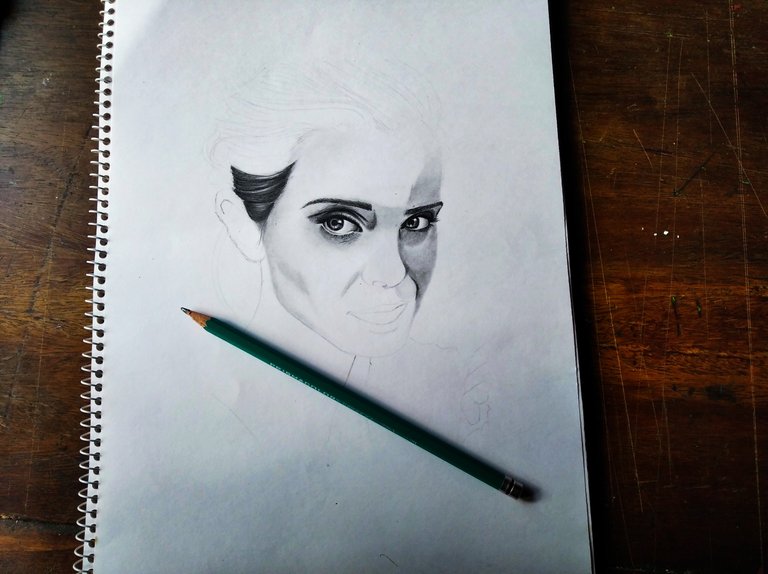 El cabello lo trabajé en capas con los lápices 4B y 6B y para agregarle más detalles utilicé un portaminas. Fuí agregando luces con un borrador moldeable, en zonas como el cabello, manos y rostro hasta obtener el resultado final.
I layered the hair with the 4B and 6B pencils and used a pencil to add more detail. I added highlights with a moldable eraser, in areas such as hair, hands and face until the final result was obtained.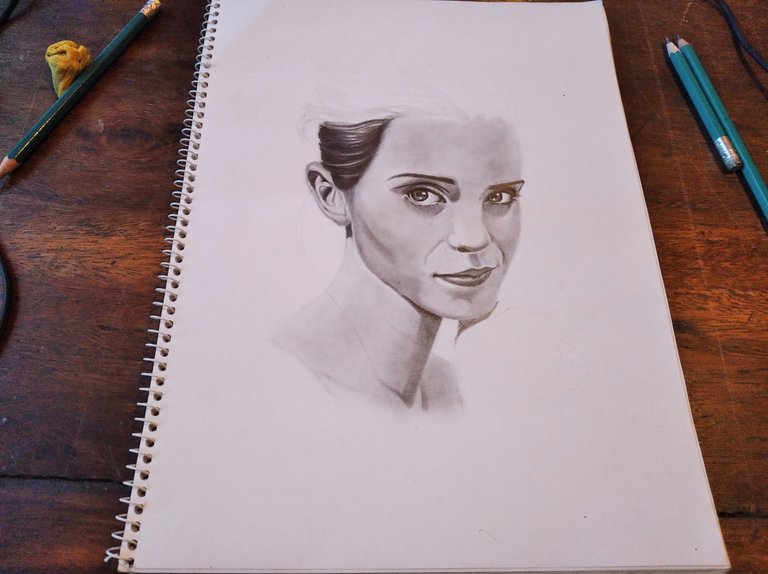 Resultado final / Final Result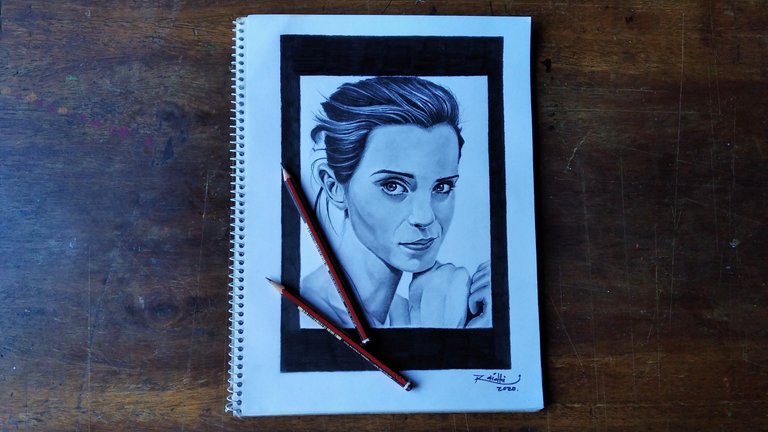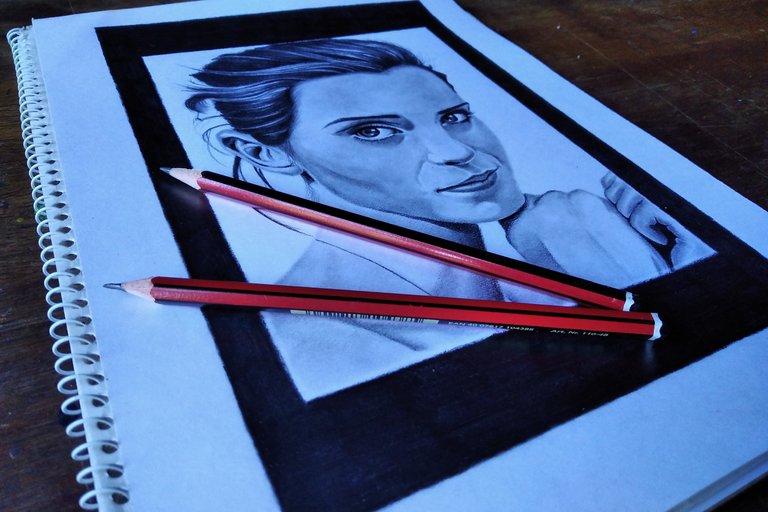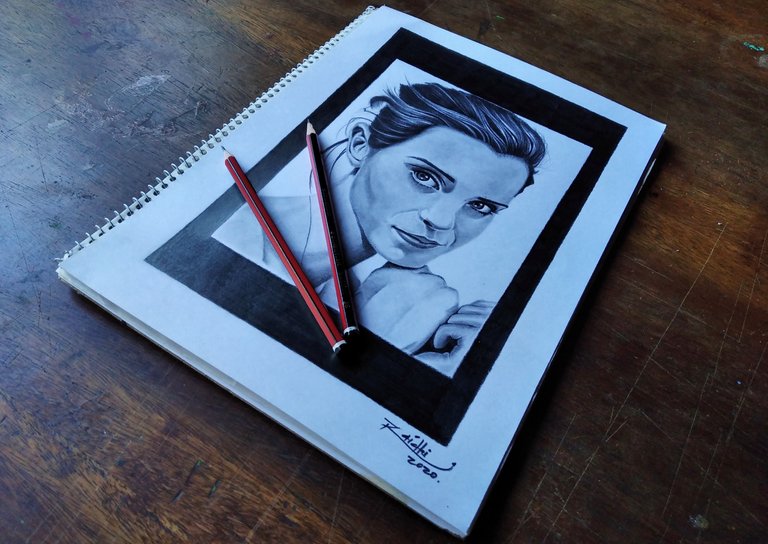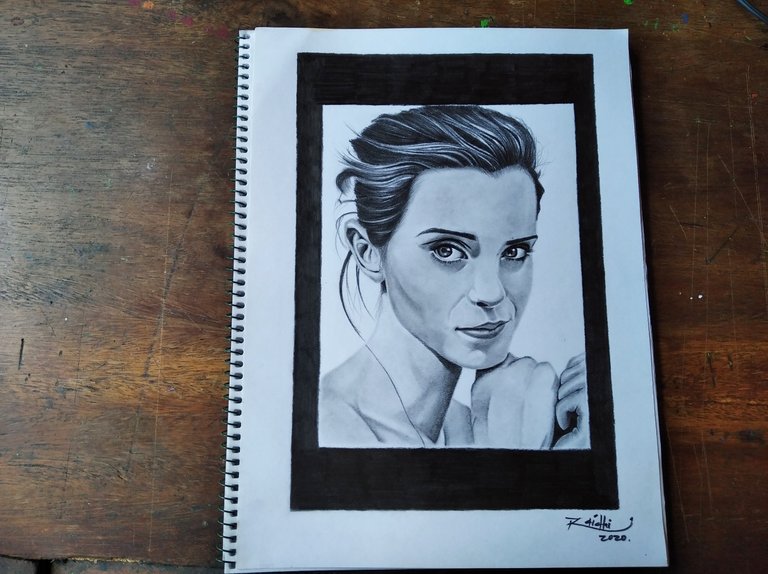 Para elaboración de esta ilustración usé los siguientes materiales:

Cartulina Blanca 228mm x 300mm.
Lápices HB, 2B, 4B y 6B.
Pincel.
Portaminas.
Borrador moldeable.
I used the following materials to create this illustration:
White cardboard 228mm x 300mm.
Pencils HB, 2B, 4B and 6B.
Brush.
Pencil.
Mouldable eraser.
Thank you for your visit and support

Letras cortesía de @alarconr22.arte