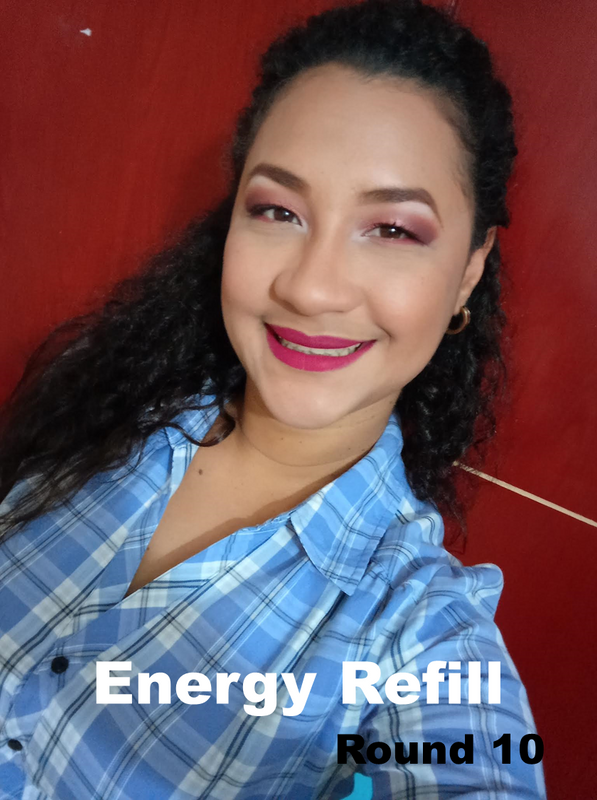 Español
Bienvenidos a mi blog y especialmente a la ronda 10 de "Energy Refill" con @tripode en esta oportunidad nos dan la libertad de expresar una frase muy popular para casi todos nosotros No hay mal que por bien no venga es por eso que mi publicación se basa en todo aquello que la vida nos regala.
Muchas veces pensamos que cuando se nos viene algún mal en nuestra vida es signo de problemas y males pero después nos damos cuenta que no es tan mal como pensamos y empezamos a disfrutar de ese error, de esa enseñanza y nos damos cuenta que todo tiene un propósito de vida.
English
Welcome to my blog and especially to round 10 of "Energy Refill " with @tripode in this opportunity we are given the freedom to express a very popular phrase for almost all of us No bad thing has a silver lining that's why my publication is based on everything that life gives us.
Many times we think that when something bad happens in our life it is a sign of problems and evils but then we realize that it is not as bad as we think and we begin to enjoy that mistake, that teaching and we realize that everything has a purpose in life.
---
"No hay mal que por bien no venga". // "There is no evil that doesn´t come from good.
💚💚💚💚💚💚💚💚💚💚💚💚💚💚💚💚



La frase nos remonta a aquellos tiempos en que pensamos contrario a lo demás y vemos las cosas muy fácil pero creemos que no nos va traer cosas buenas cuando al contrario, este nos trae lo mejor y logramos sacar lo positivo de los negativo. Nos genera una forma optimista de ver la vida y que las cosas a largo plazo nos traiga cosas buenas, ademas de regalar satisfacción y algo de serenidad.
Esta frase suele tener una visión distinta de la vida y la podemos asociar a muchas cosas de ella, pero en lo particular la relaciono con el sentido común de lo que esperamos en un futuro ya que la misma se basa en aquello que esperamos en un tiempo lejano ya sea ambiciones u objetivos propuesto durante el presente.
The phrase takes us back to those times when we think contrary to others and we see things very easy but we believe that it will not bring us good things when on the contrary, it brings us the best and we manage to take the positive out of the negative. It generates an optimistic way of seeing life and that things in the long run will bring us good things, besides giving us satisfaction and some serenity.
This phrase usually has a different vision of life and we can associate it to many things in it, but in particular I relate it to the common sense of what we expect in the future since it is based on what we expect in the distant future either ambitions or objectives proposed during the present.
---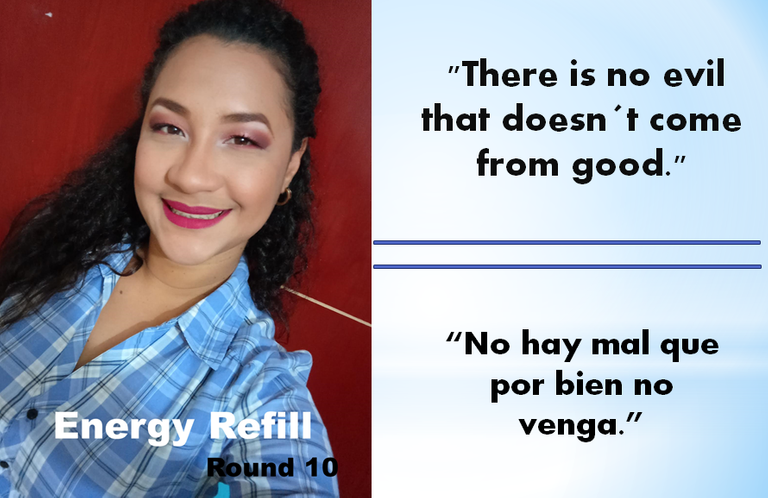 La vida es bastante complicada pero siempre debemos sacar lo bueno de cada día, de cada instante y de cada momento, en lo personal pienso que no hay nada malo que no traiga algo bueno y en esta oportunidad pongo mi caso, ya que nunca tuve una relación estable, ni seria y pensaba que eso era lo peor, pero luego nació mi hijo y obtuve la mejor de las recompensas, la mejor de las bendiciones y no hubo mal que no trajera lo mejor de la vida.
Life is quite complicated but we must always take the good out of every day, every moment and every moment, personally I think that there is nothing bad that does not bring something good and this time I put my case, since I never had a stable relationship, or serious and thought that was the worst, but then my son was born and I got the best of rewards, the best of blessings and there was no evil that did not bring the best of life.
---
Beneficios // Benefits.
Disfruta la vida.

Paciencia por lo que viene

Confía en Dios

Da gracias por lo malo y lo bueno

Siempre las recompensas llegan al final.

Ten fe

Cree en ti mismo y tu vida
---
Gracias a todos por estar aquí, por permitir entrar en sus vidas, corazón a través de una pantalla, espero que su vida logren sacar de lo malo todo lo bueno. Un abrazo a todo a la distancia, gracias por ser parte de mis seguidores.
Enjoy life.

Patience for what is to come.

Trust in God

Be thankful for the bad and the good.

Always rewards come in the end.

Have faith

Believe in yourself and your life
---
Thank you all for being here, for allowing me to enter your lives, heart through a screen, I hope your life manages to bring out all the good from the bad. A hug to everything at a distance, thanks for being part of my followers.
---
@nayromero @yumelys25 @theresa16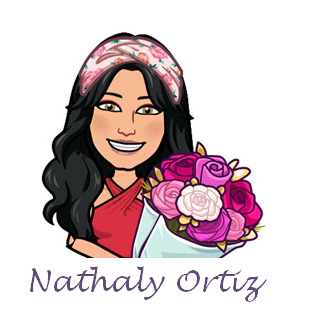 Todo el contenido que se encuentra en esta publicación es amplia-mente original del autor, cualquier duda y recopilación del mismo, deben hacer mención de mi persona.
All the content that is in this publication is widely original of the author, any doubt and compilation of the same, they should make mention of my person.


---
El texto es original de: @nathyortiz
Todos los Derechos Reservados / © Nathy Ortiz
Fotografías tomadas de mi cámara y editadas en Canva
The text is original from: @nathyortiz
All Rights Reserved / © Nathy Ortiz
Pictures taken from my camera and edited in Canva.
---