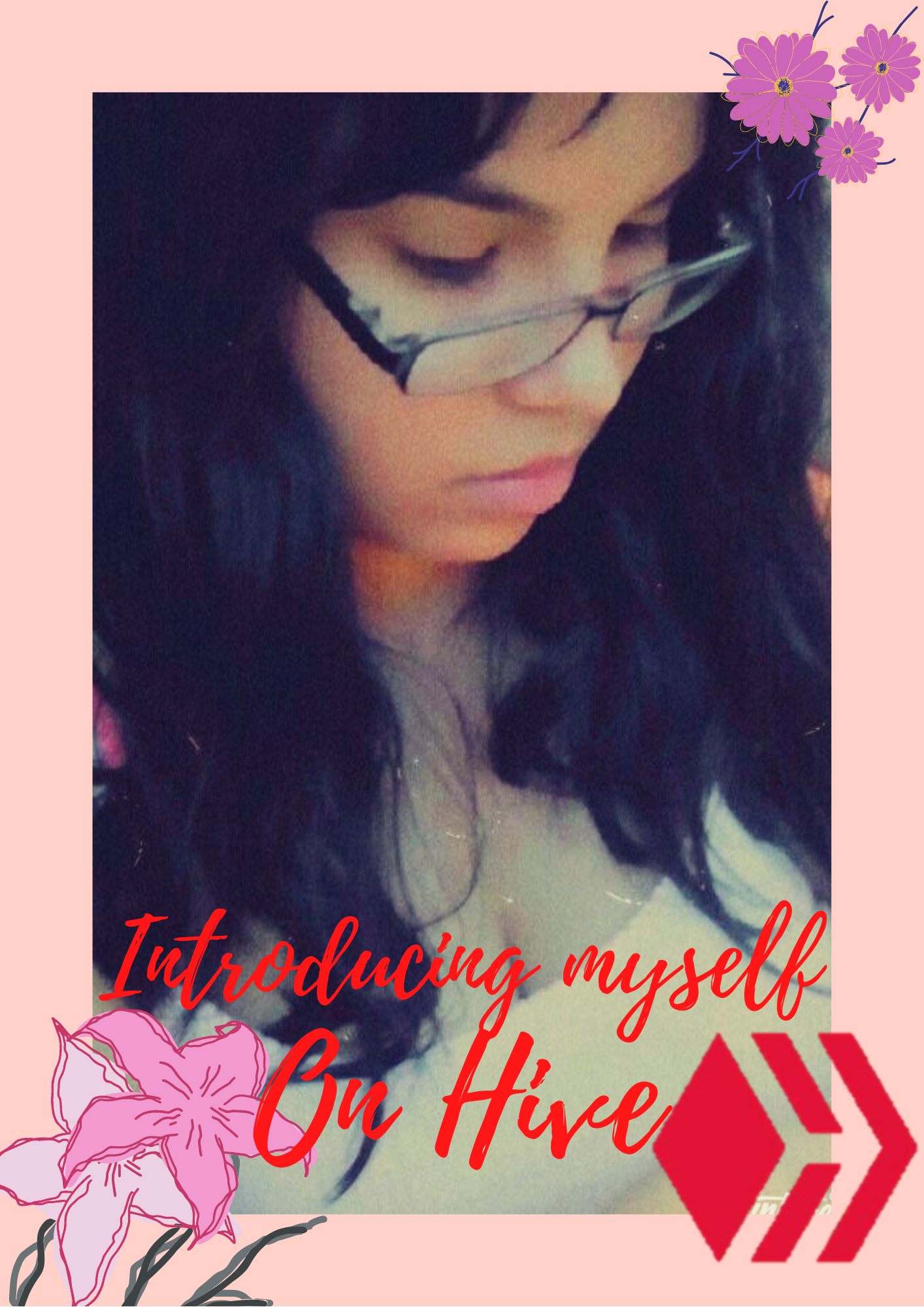 English.
Hello how are you? My name is Nathalia Pérez and I'm 18 years old, I was born on 06/27, and well, how can you tell my profile is quite recent, in fact it took me a bit to open it, I even hesitated to do so but they told me that a blog It would suit me like a glove, since I usually write a lot and well, I would like to exploit that talent here, although I am also a musician, and I sing... a little, although I am very ashamed to do so.
I am passionate about many things, one of those is reading, even writing this I am reading something, I cannot write if I do not read something at the same time that I write, or listen to music, I do not know if it is influential, although I think it is. I only listen to songs with decent lyrics or that tell a story, regardless of what it is, I think that's why I like soundtracks that are tailored to what the plot itself tells.
Although I do not like horror stories, they scare me, I think we are all afraid of something, as well as my irrational fear of heights, hehe.
Despite writing a lot, I am not good at many other things, I am very clumsy and I break things very easily, sometimes I think it is a gift.
But hey, taking up some things that I have dedicated myself to, I have danced in some presentations, about 12 years ago, my mother forced me to go because she always lived locked up in my room, I did craft courses and other things that I did not like either, but my mom always forces me xD.
Until I joined the local orchestra and started studying in the choir and playing percussion.
I think it was a chaotic beginning to the world of music and I did not understand anything at all, it was a bit stressful but once I took a liking to it I began to understand many things, you could say that studying music is very difficult but it is a matter of practice.
Español
Hola... ¿Cómo están? Mucho gusto mi nombre es Nathalia Pérez y tengo 18 años, nací el 27/06, y bueno, cómo se podrán dar cuenta mi perfil es bastante reciente, de hecho me costó un poco abrirlo, incluso dudaba en hacerlo pero me dijeron que un blog me vendría como anillo al dedo, ya que suelo escribir mucho y bueno, me gustaría explotar ese talento aquí, aunque también soy músico, y canto... un poco, aunque me da mucha vergüenza hacerlo.
Soy una apasionada por muchas cosas, una de esas es la lectura, incluso escribiendo esto estoy leyendo algo, no puedo escribir si no leo algo al mismo tiempo que escribo, o escucho música, no sé si sea influyente, aunque creo que sí lo es, escucho sólo canciones con una letra decente o que cuente una historia, independientemente de cuál sea, creo que por eso me gustan las bandas sonoras que están hechas a la medida de lo que cuenta la trama en sí.
Aunque no me gustan las historias de terror, me dan miedo, creo que todos le tememos a algo, así como mi miedo irracional a las alturas, jejej.
A pesar de escribir mucho, no soy buena en muchas otras cosas, soy muy torpe y rompo cosas muy fácilmente, a veces creo que es un don.
Pero bueno, retomando algunas cosas a las que me he dedicado, he bailado en algunas presentaciones, hace unos 12 años, mi mamá me obligó a ir porque vivía siempre encerrada en mi cuarto, hice cursos de manualidades y de otras cosas que tampoco me gustaban, pero mi mamá siempre me obliga xD.
Hasta que entré en la orquesta local y comencé a estudiar en el coro y a tocar percusión.
Creo que fue un comienzo caótico al mundo de la música y no entendía nada de nada, fue un poco estresante pero una vez le tomé el gusto comencé a comprender muchas cosas, se podría decir que estudiar música es muy difícil pero es cuestión de práctica.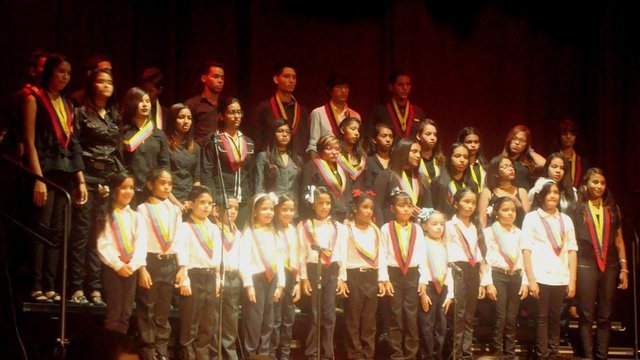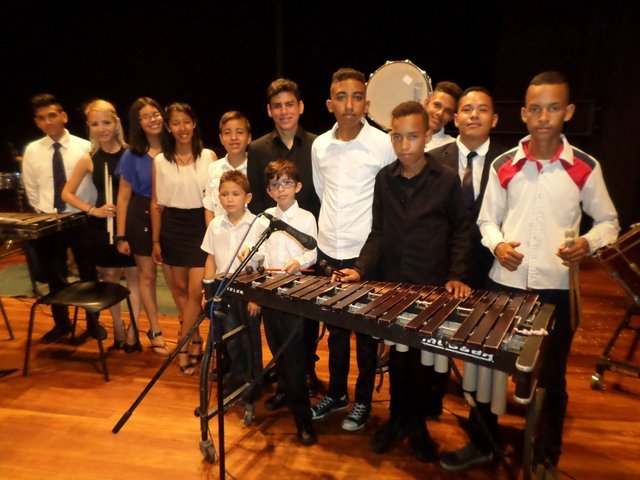 As for my beginnings in writing, well I don't know how it started but, according to what I remember it was thanks to some stories of some friends, their experiences and feelings, for years later to perfect many things, such as the gestures in the characters, Instead of narrating what they felt, he did it with his body language, something very interesting and it makes me study a lot. Just as I had to do some psychology research.
The truth is, at first I thought that I wouldn't think of anything for an introduction, I'm not good at talking about myself and sometimes I can't think of many things to express myself or say something about myself, I'm bad at talking about myself.
It's kind of funny, isn't it?
But... what do I like or dislike?
I like good spelling and grammar, that the punctuation rules are followed well, because when I read something well written but without commas, my brain gets confused and I ask myself: But what does it say here?
As well as good stories, that have something nice to offer to my life even when I have not lived it, I also like music in different languages, and that they are pronounced weird.
I don't really like people who are persistent or who don't understand a "yes" from a "no."
I have a cat but I don't have photos of her, she is very pretty and her colors vary between black. White and orange, she is old, she is 9 years old and has had many births, although we have given almost all her babies and we never keep any, and if we decide to keep any they steal them from us because they are always very pretty.
Although many people hate it, I prefer the heat to the cold.
I am a hermit, I do not like to go out or socialize with people outside the Internet
En cuanto a mis inicios en la escritura, bueno no sé cómo inició pero, según lo que recuerdo fue gracias a unas historias de unas amigas, de sus vivencias y sentimientos, para años más tarde perfeccionar muchas cosas, como los gestos en los personajes, en lugar de narrar lo que sentían, lo hacía con su lenguaje corporal, algo muy interesante y me hace estudiar bastante. Así como tuve que investigar algo de psicología.
La verdad, al principio pensé que no se me ocurriría nada para una introducción, no soy buena hablando de mí misma y a veces no se me ocurren muchas cosas para expresarme o decir algo de mí misma, soy mala hablando de mí.
Es algo curioso, ¿No?
Pero... ¿Qué me gusta o disgusta?
Me gusta la buena ortografía y gramática, que se siga bien las reglas de puntuación, porque cuando leo algo bien escrito pero sin comas mi cerebro se confunde y me pregunto: ¿Pero qué dice aquí?
Así como las historias buenas, que tengan algo lindo qué brindar a mi vida aún cuando no lo he vivido, también me gusta la música en distintos idiomas, y que se pronuncien raro.
No me agradan mucho las personas persistentes o que no entienden un "sí" de un "no".
Tengo una gata pero no tengo fotos de ella, es muy linda y sus colores varían entre el negro. blanco y naranja, está viejita, tiene ya 9 años y ha tenido muchos partos, aunque hemos regalado casi todas sus crías y nunca nos quedamos con ninguna, y si decidimos quedarnos con alguna nos las roban porque siempre son muy lindas.
Pese a que muchas personas lo odian, prefiero el calor que el frío.
Soy ermitaño, no me gusta salir o socializar con personas fuera de Internet.
---
Well I think I've run out of interesting things to tell here about myself, I have not gone out for a long time or do anything fun so I don't have much to tell.
I hope to get along with the people who have been here longer and make friends who, like me, are dedicated to the same hobby as me, for me these gifts, such as singing, writing, music and dancing They are very special, even though they have been looked down upon for centuries now they are at their peak and I would like to be one of those who supports these movements so to speak.
And, with this I say goodbye, I hope you are having a very good day.
---
Cover image edited on Canva
Bueno creo que se me acabaron las cosas interesantes qué contar aquí sobre mí, tengo mucho tiempo que no salgo ni hago nada divertido así que no tengo mucho qué contar.
Espero llevarme bien con las personas que llevan más tiempo aquí y hacer amigos que, al igual que yo, se dedican a la misma afición que yo, para mí estos dones, como lo son el canto, la escritura, la música y el baile son muy especiales, pese a que durante los siglos han sido menospreciados ahora están en su apogeo y quisiera ser una de esas que apoya estos movimientos por decirlo así.
Y, con esto me despido, espero estén teniendo un muy buen día.
---
La imagen de portada fue editada en Canva