---
Hi All...
This is my 25 contrabution of #IAmAliveChallenge with i am alive by Great Initative for @flaxz
This eid-ul-fitr comes after a month of fasting. We celebrate a lot of injoy on the day of eid. and everyone wears new clothes. and we go to eidgah to pray for.
i wish all my friends eid mubarak.
i always pray that you all stay healthy and well.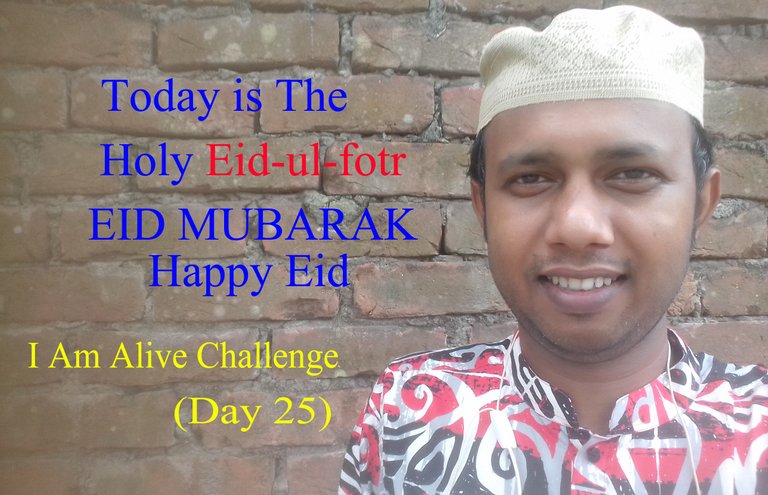 ♦♥♥♦ EID MUBARAK♦♥♥♦
So far Today...
Stay Alive
Stay Home
Thanks for Your Time Friend.
♥♥♥♥♥♥ ♠♠♠♠♠♣♣♣♣
Ok
See you Again in a New video.
Thanks for being with me.
Plese Follow Me......
@mspbro
★★To contact me★★
Subscribe My 3speak Channel
Subscribe me DTube
Follow me Twitter
Add me Facebook
---
▶️ 3Speak