Hello Hiveians
You never know what you can do unless you try.
Embroidery is a whole new aspect of fashion I have no knowledge of yet, but I decided to try out something with pearls and gum yesterday and it's so beautiful that am proud to have learnt a lot doing this .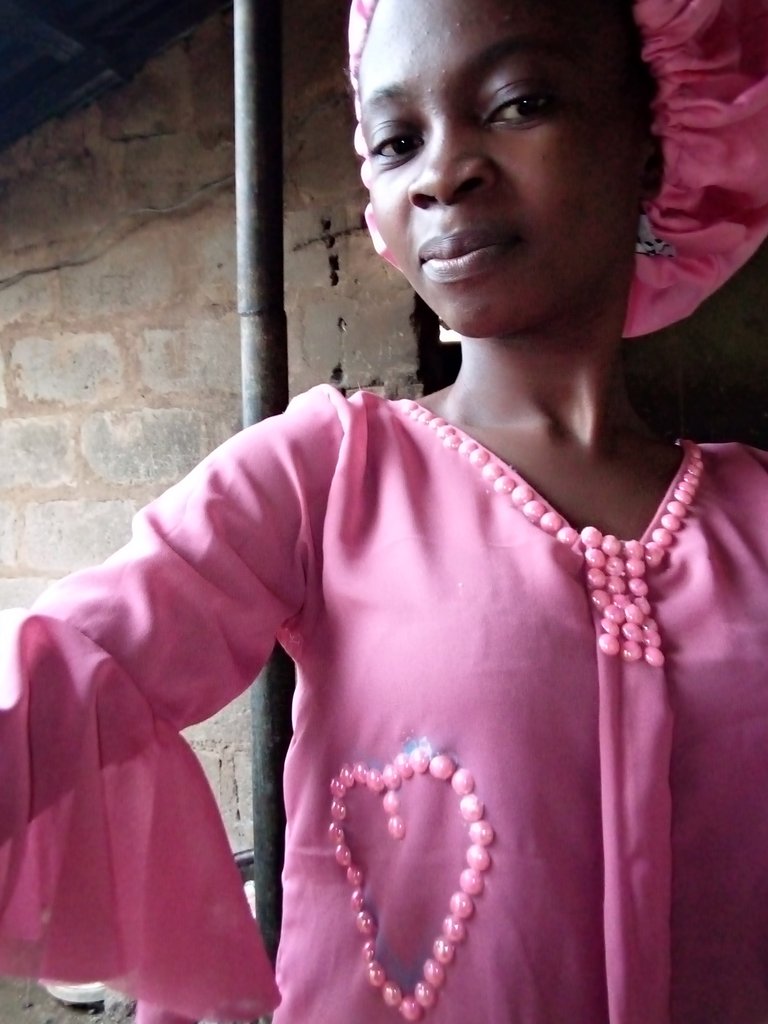 ---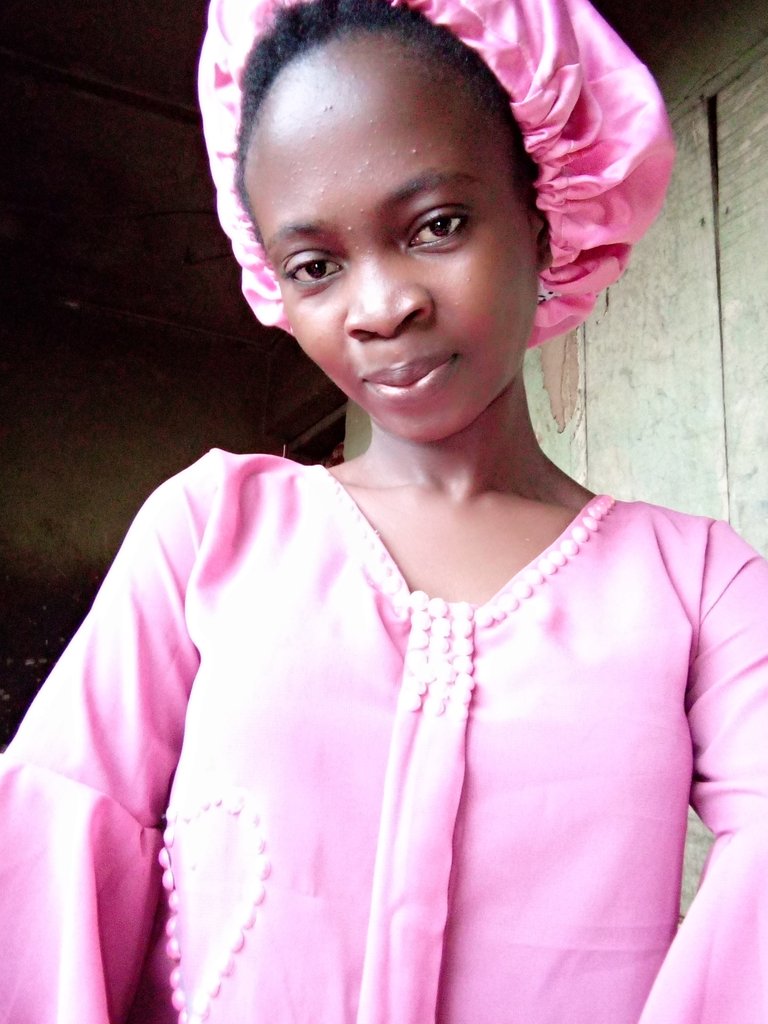 ---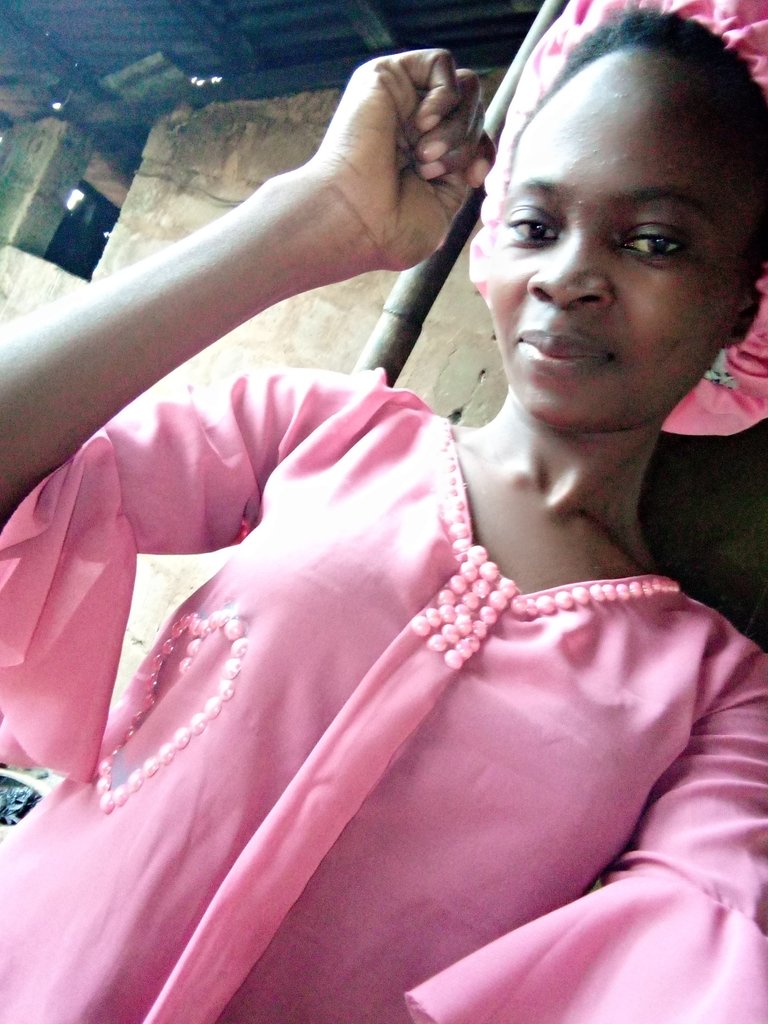 ---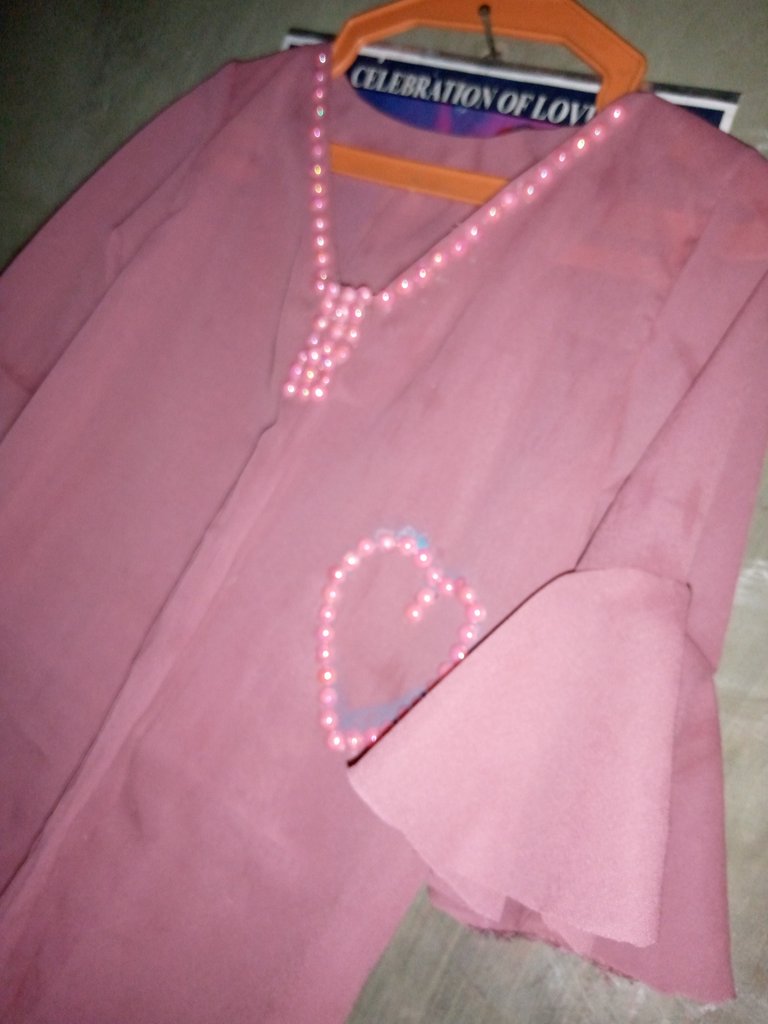 ---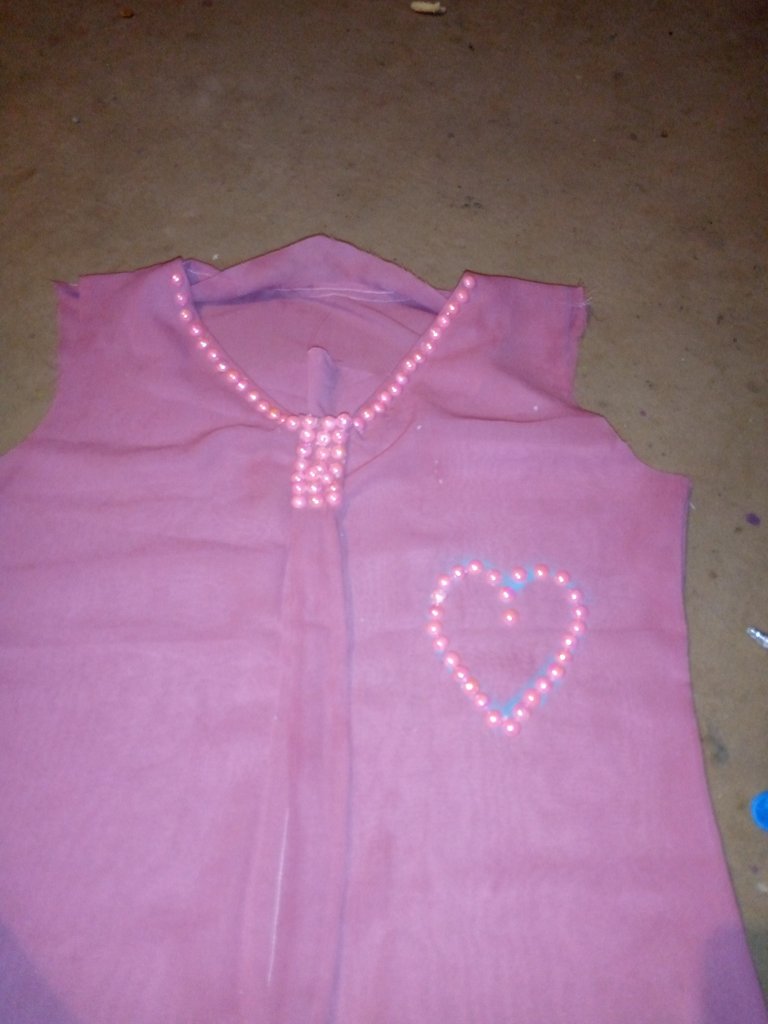 ---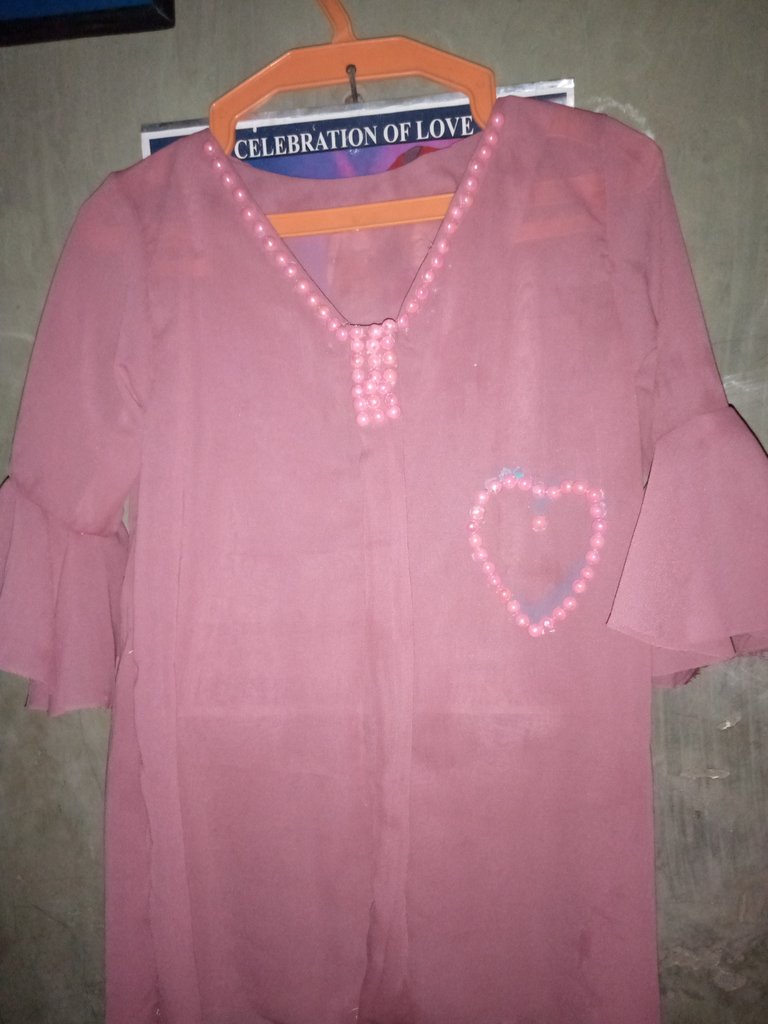 ---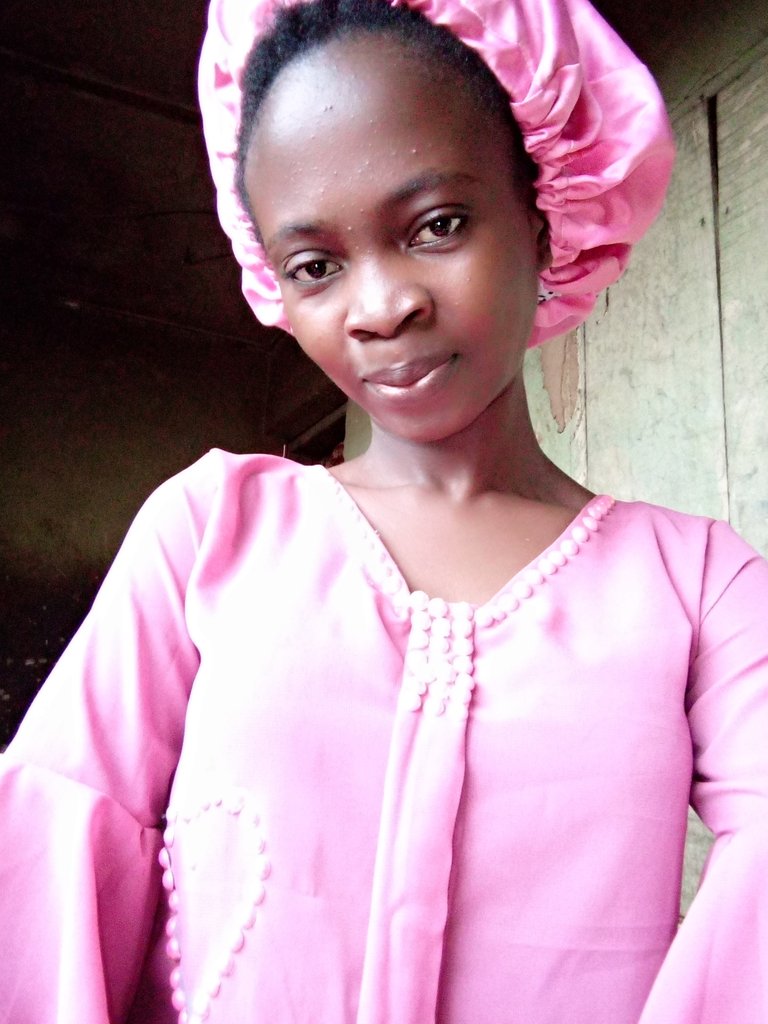 ---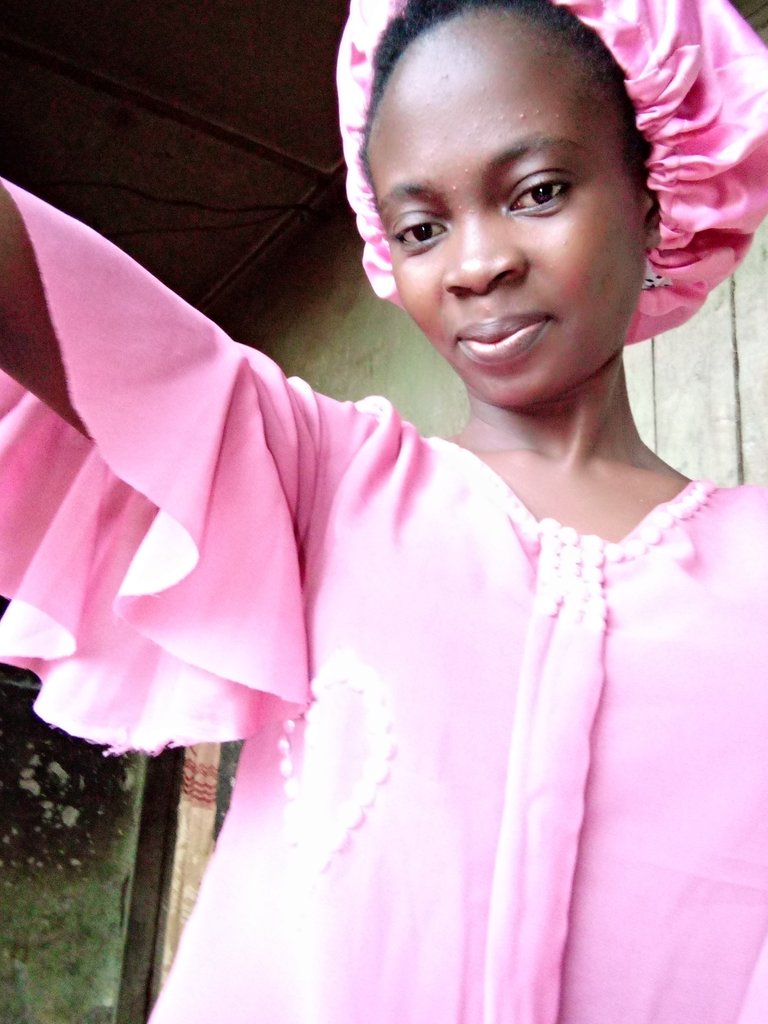 ---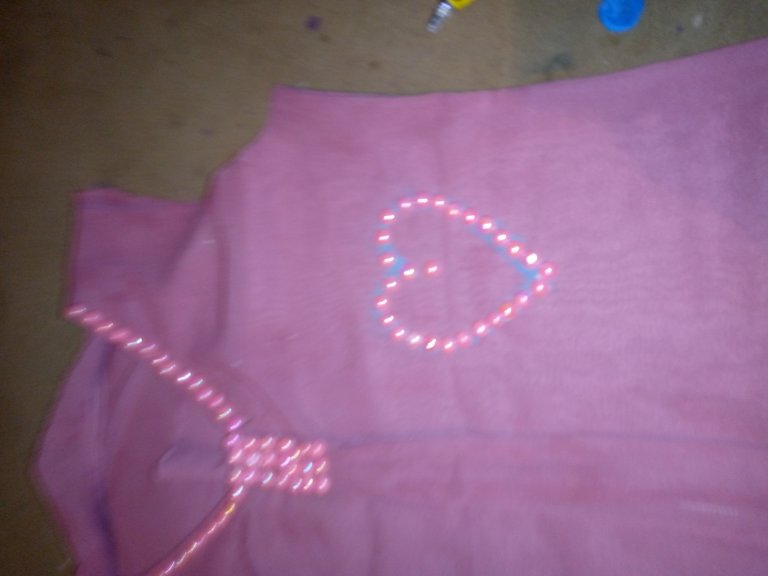 After long hours of boredom yesterday I picked up and unfinished garment, did some magic of fixing the sleeves and other finishing touches and started decorating it with pearls.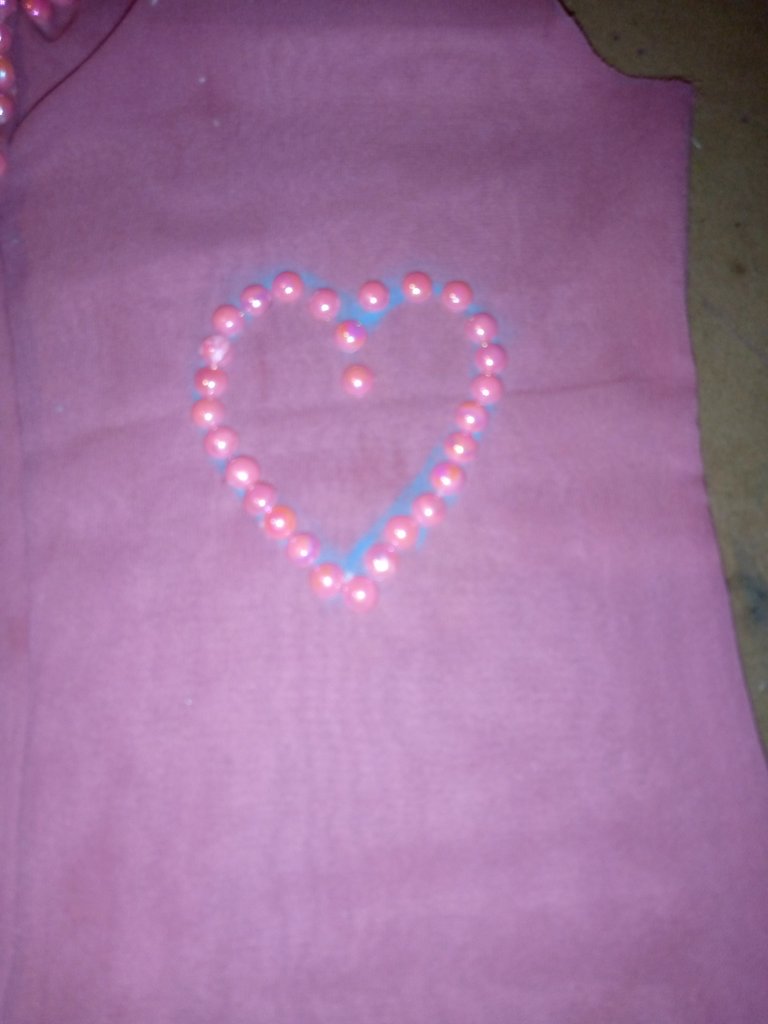 ---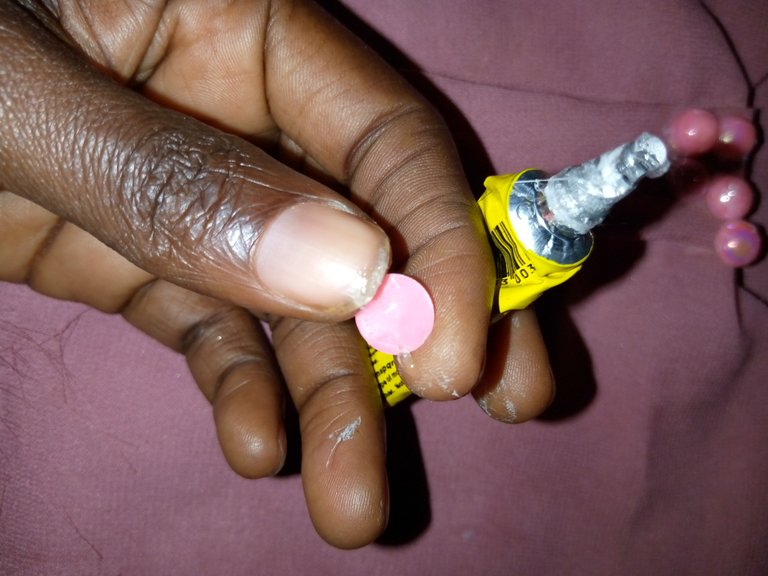 ---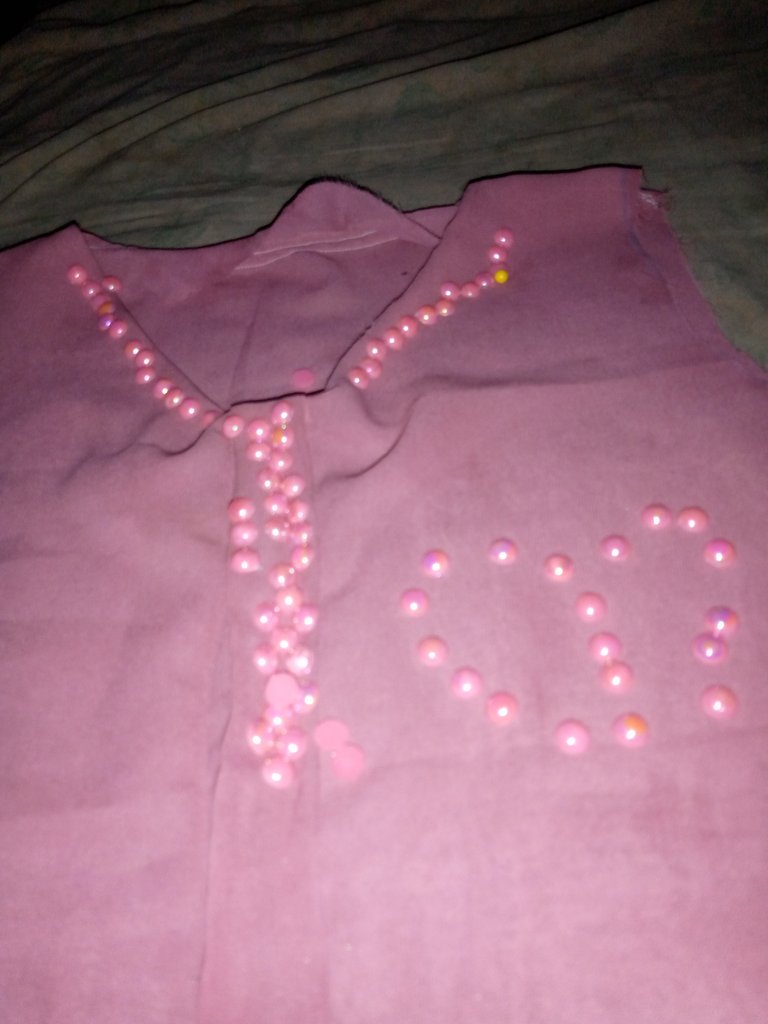 ---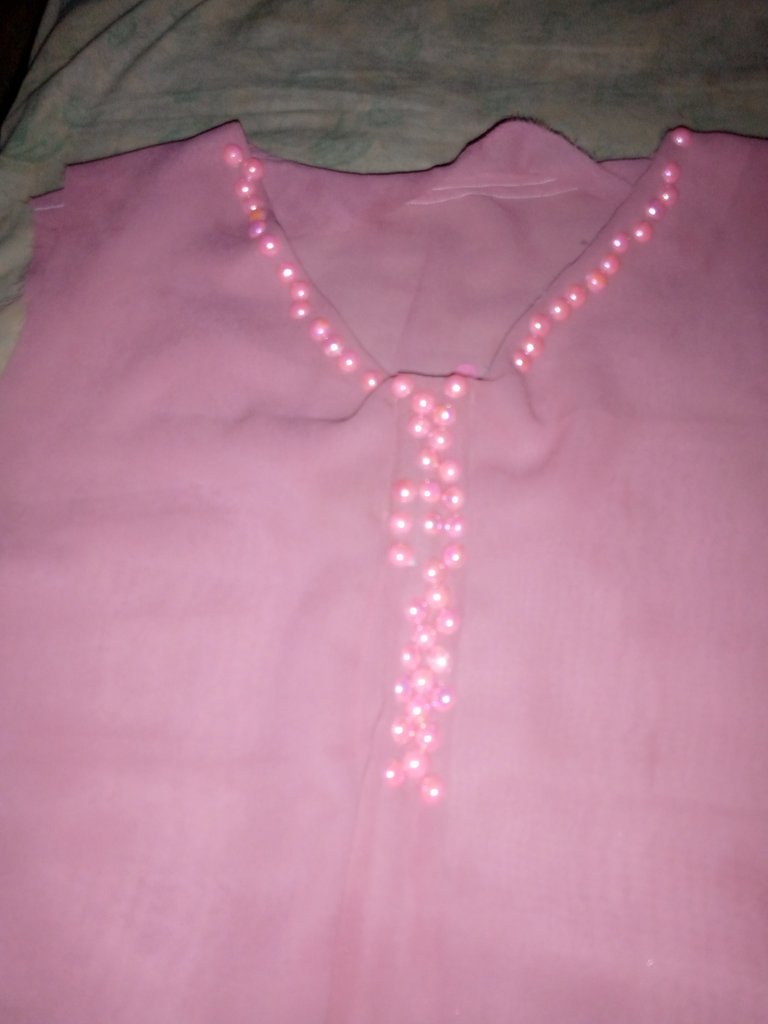 ---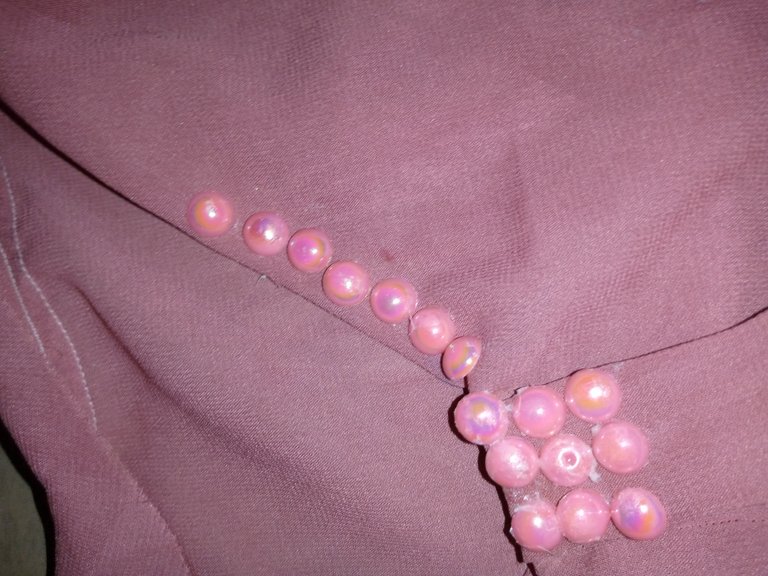 ---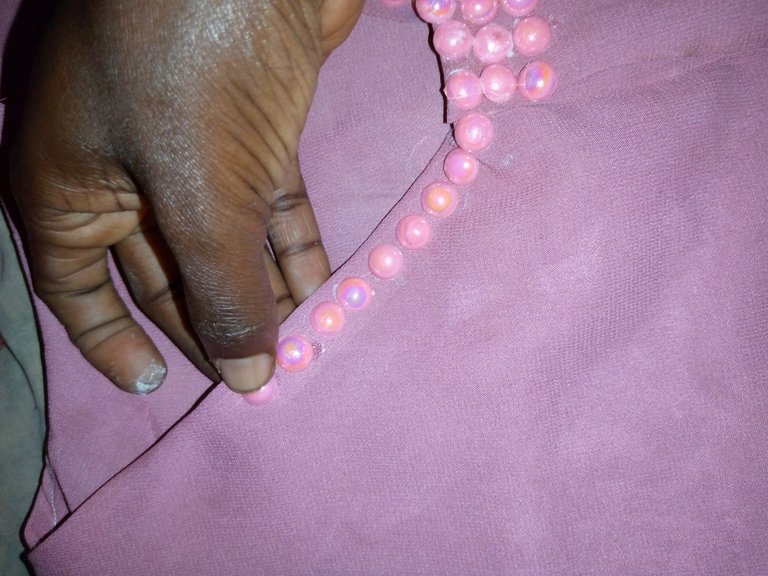 ---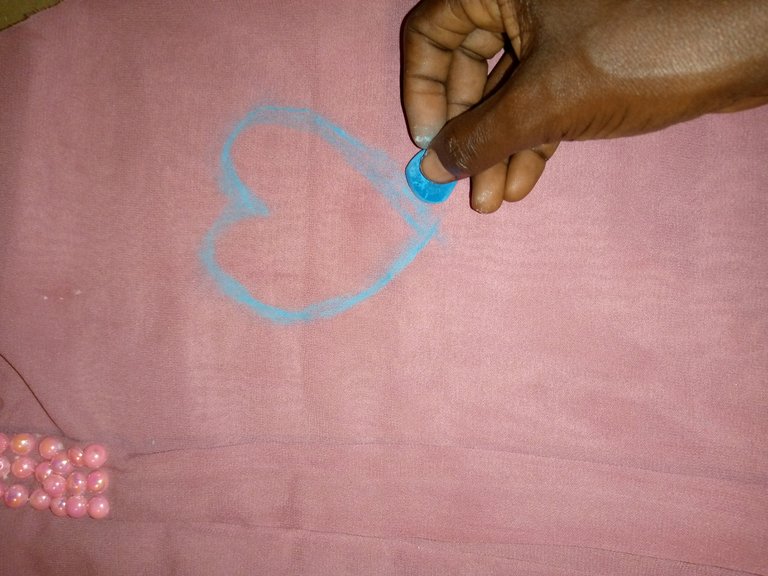 ---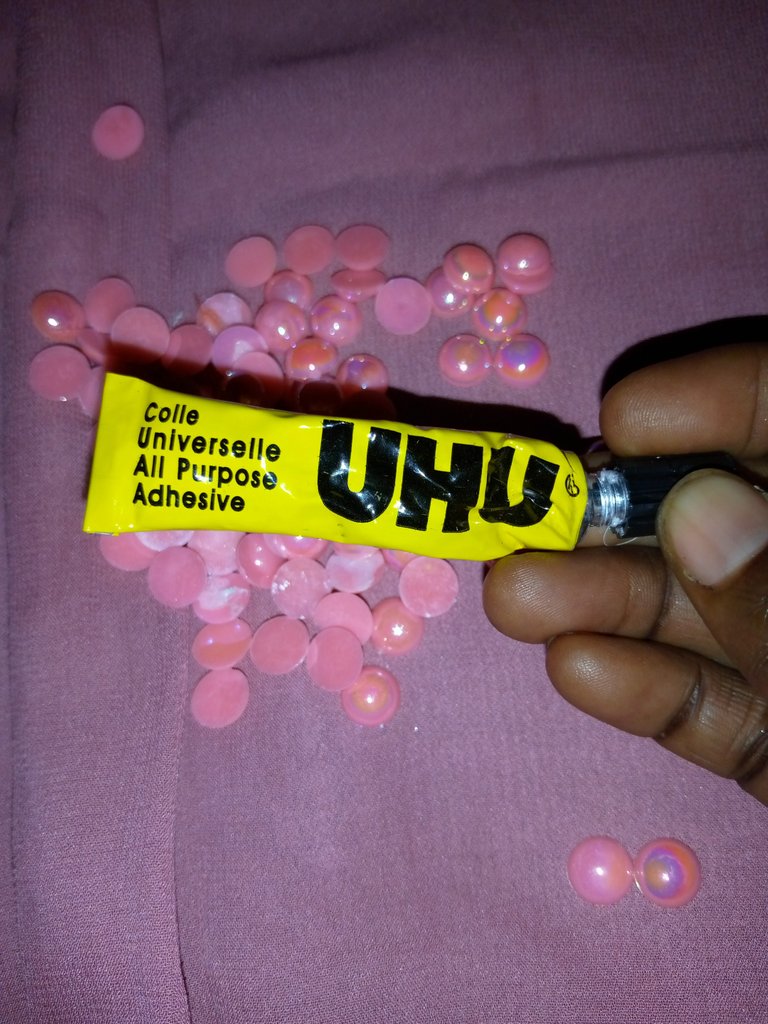 ---
---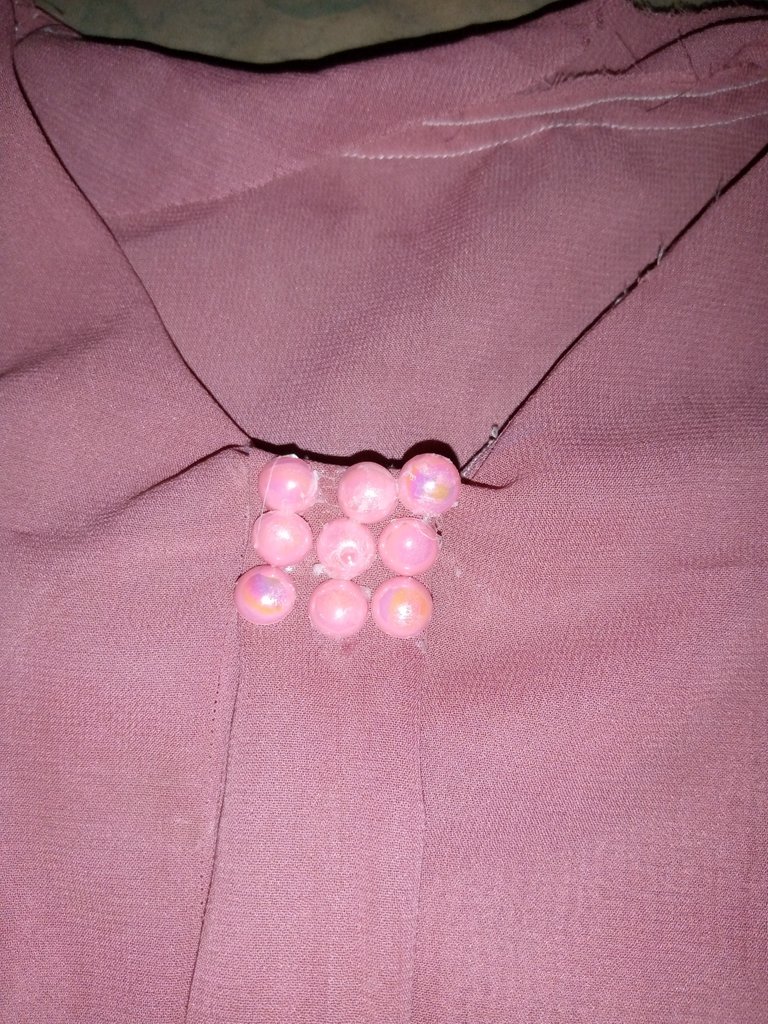 Although the designs I had in mind to do was far different but I was short of pearls and all I did was to be creative with what I have left.
I added pearls to the V neck design of my top and wanted to make a big love pattern on the bust line but I was just not yet good with the shape it eventually gave me. The love sketch with chalk look a little odd because am not an artist and my hands failed in that line .
I guess it's not so bad where it's situated eventually.
I took extra care with the uhu gum but ended up having splatters all over the pearls, I guess that this needs more care when handling it , besides using a gum isn't the best option, there are candle gums that are would have made a better alternative, they don't cause splatters but gives a firm hold unlike this.
Am not sure how long these would last on the top but I have sure learnt something new and would do a better job at this next time
Thanks for viewing my blog , I hope you like my top and the embroidery design I tried on it.