Hello Hiveians
Often times when I make new clothes and they appear too simple for my liking, I search for diy inspiration on how to add ruffles or any other decorative items on the cloth to make it more elegance.
For this blouse I was designing I bought organza and will be using them for this purpose.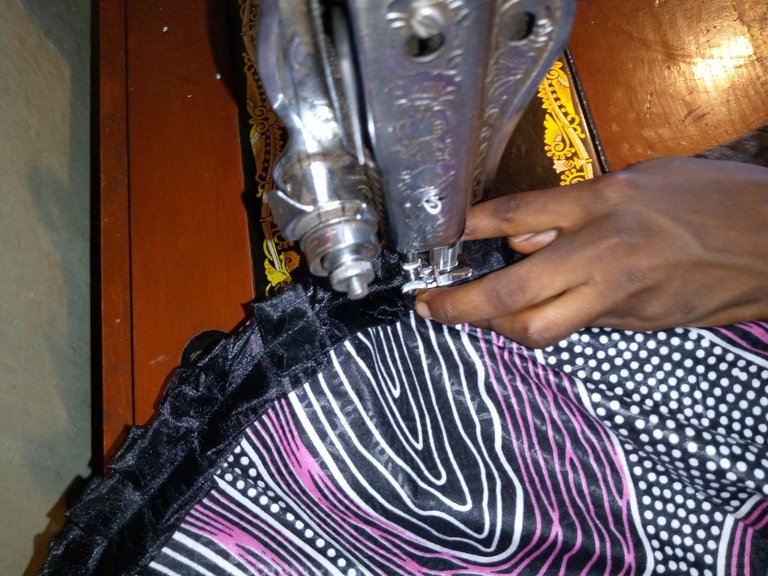 Here is the finished edge of the blouse where I was adding the ruffles i add.
I made a 4inches cut of from the organza into long stripes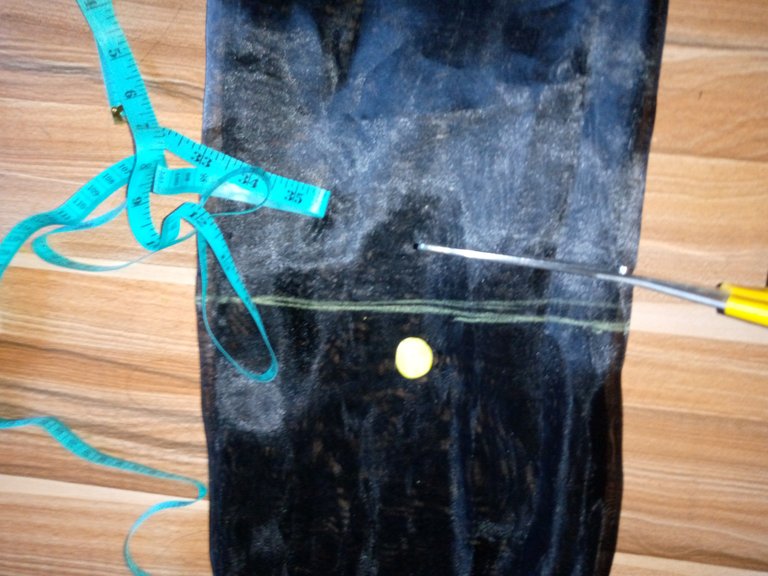 After cutting i folded each into two stitched and turned the closed end out.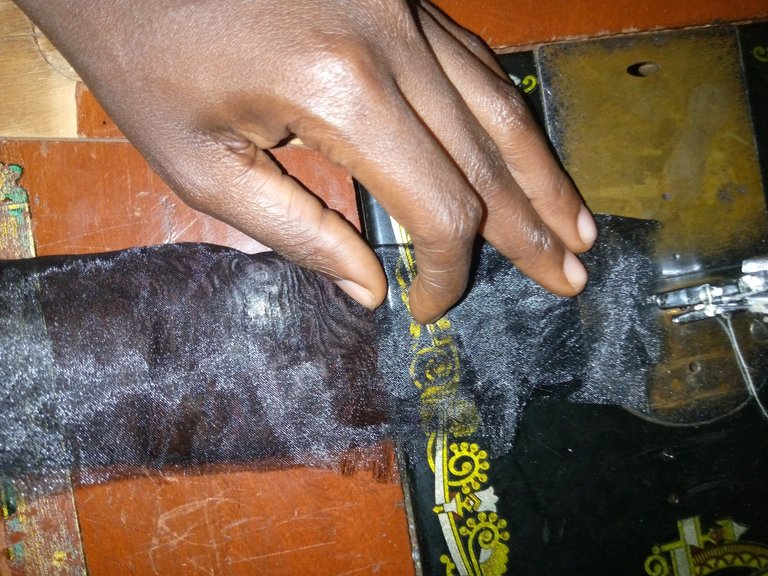 ---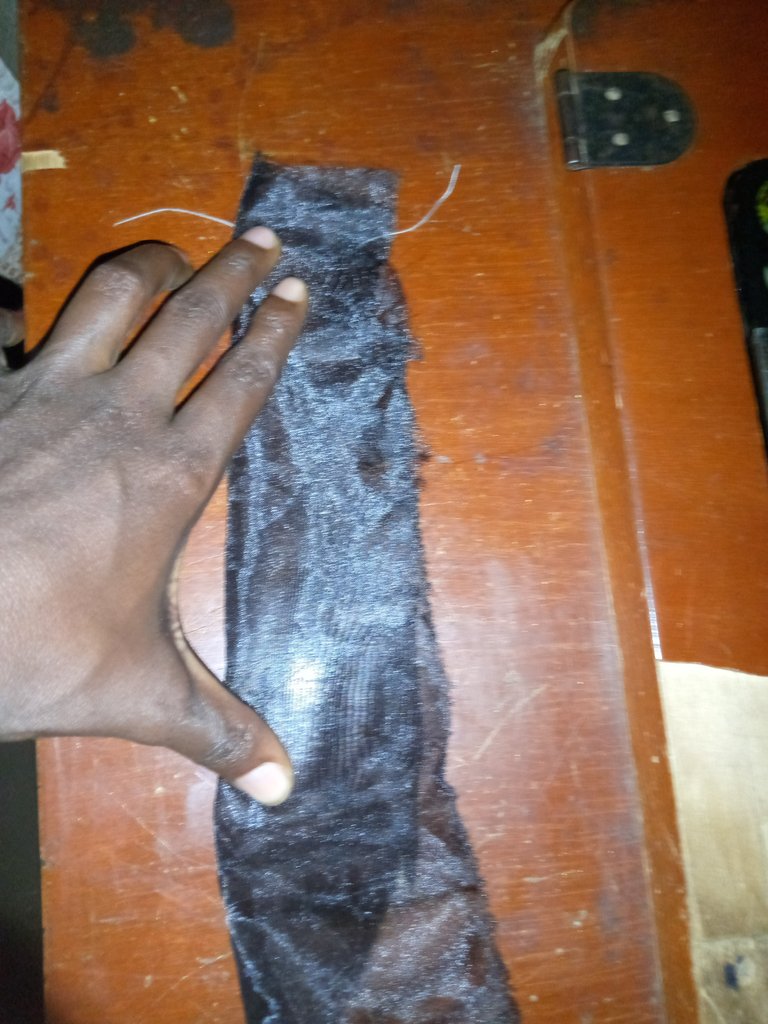 This gave me a long stripe that I pleated round the base of the dress.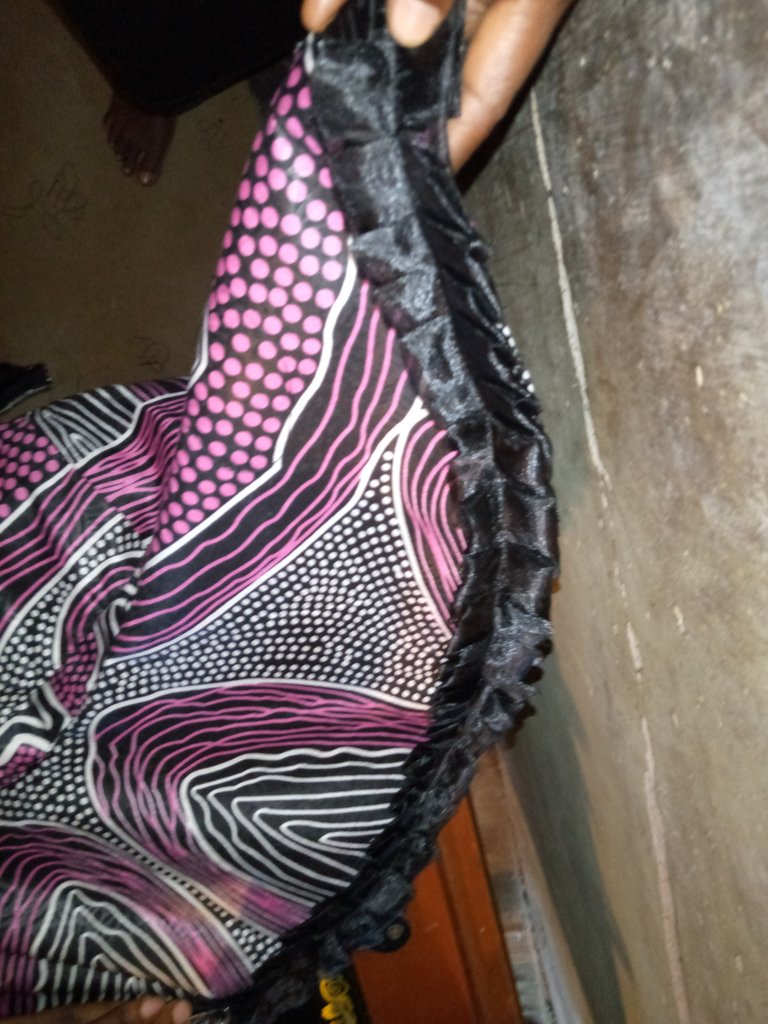 ---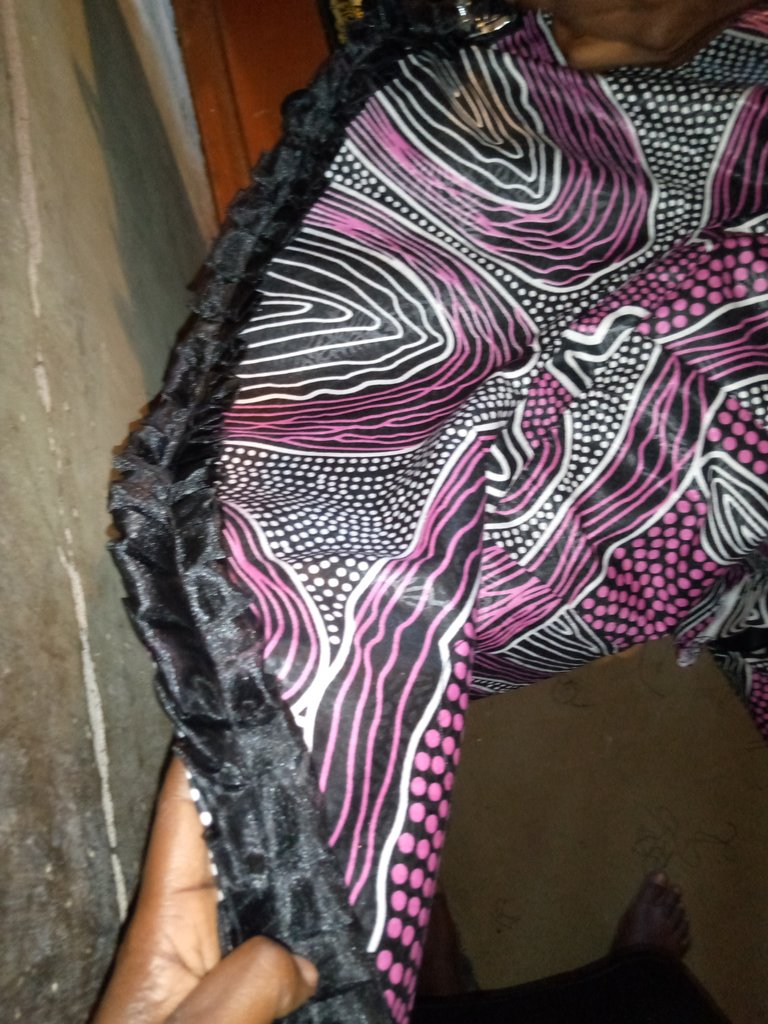 This can be done on any outfit using any different textile of convenience.
Thanks for viewing my blog, its all about designing and creativity and of course making a living from fashion business.